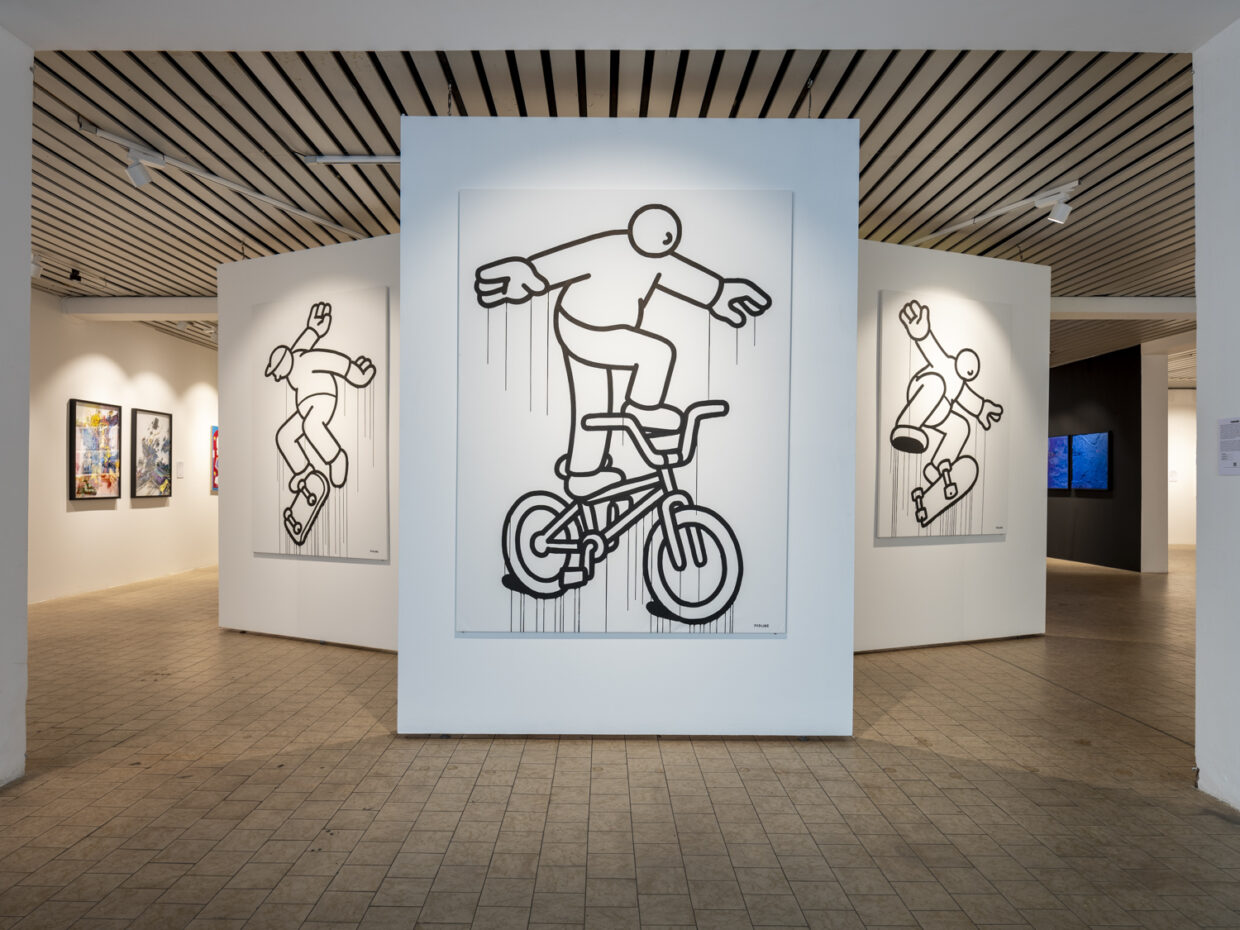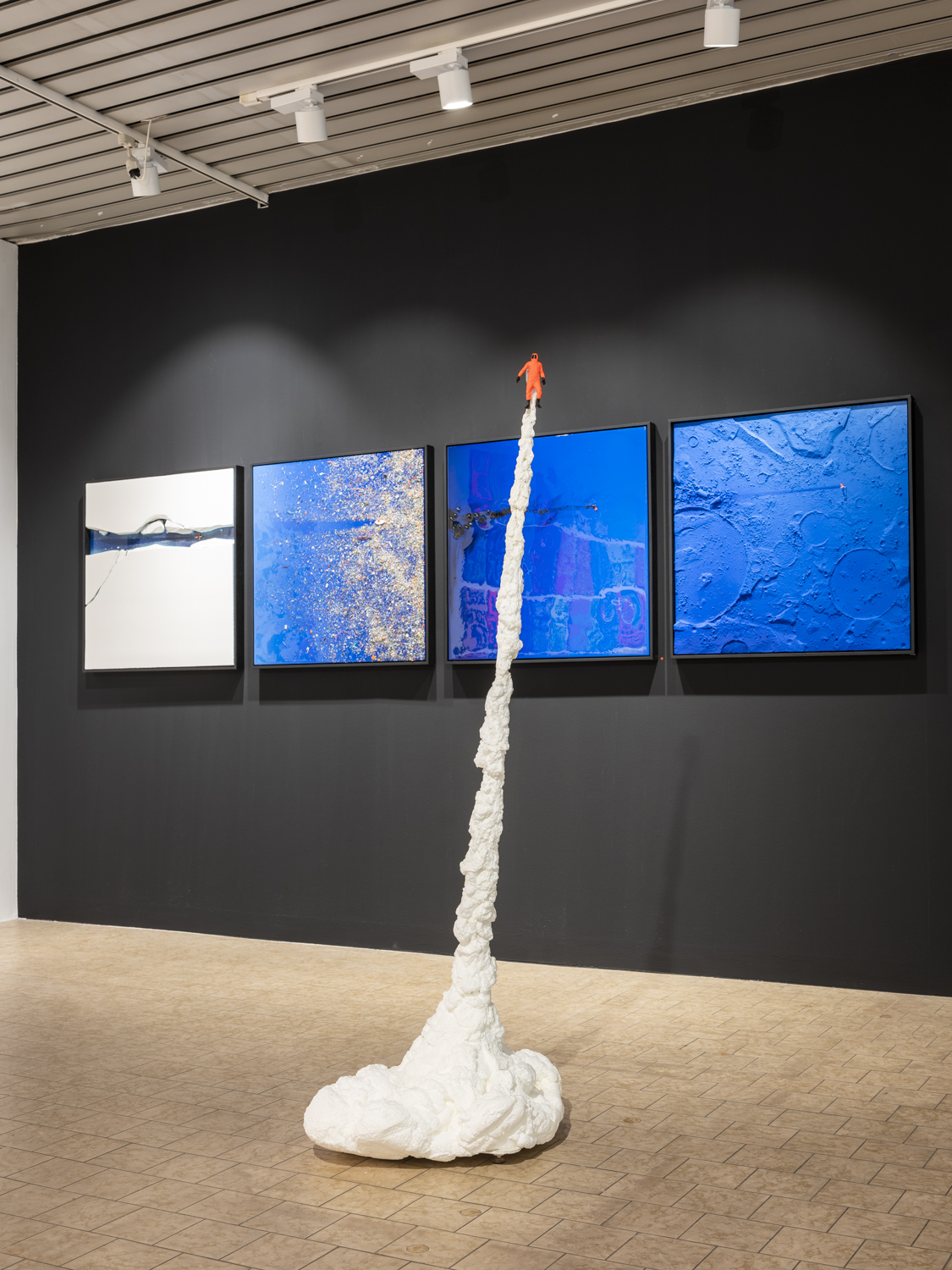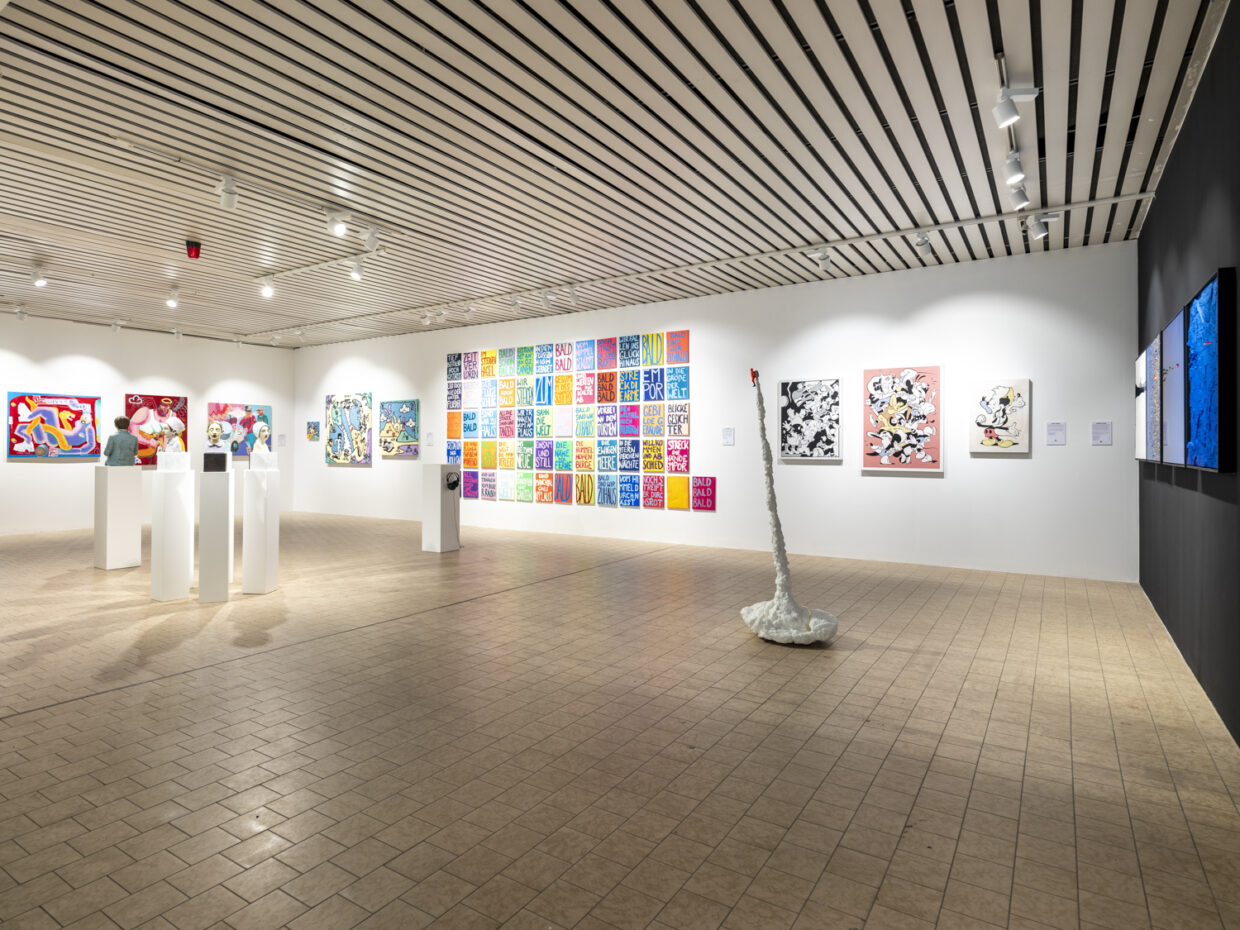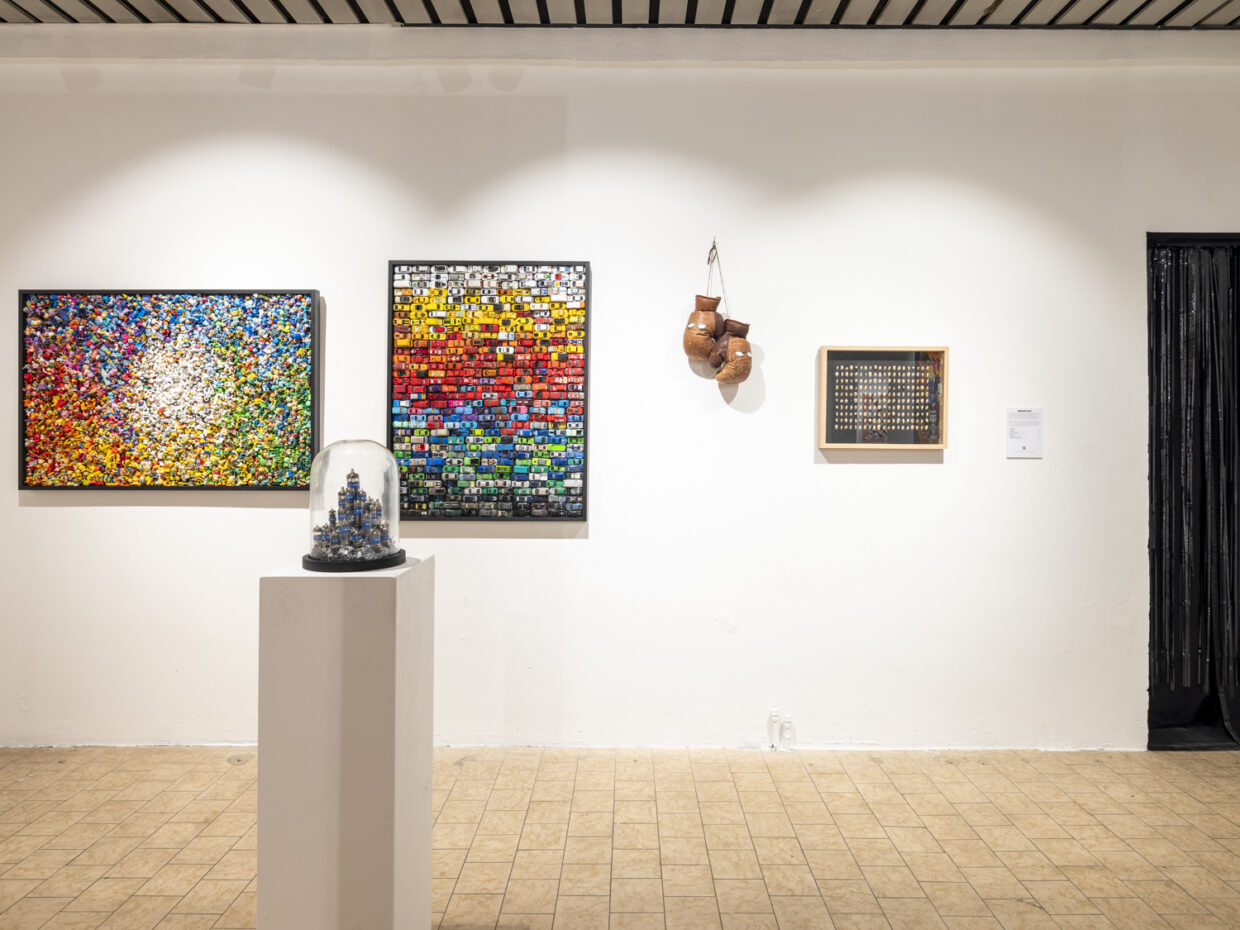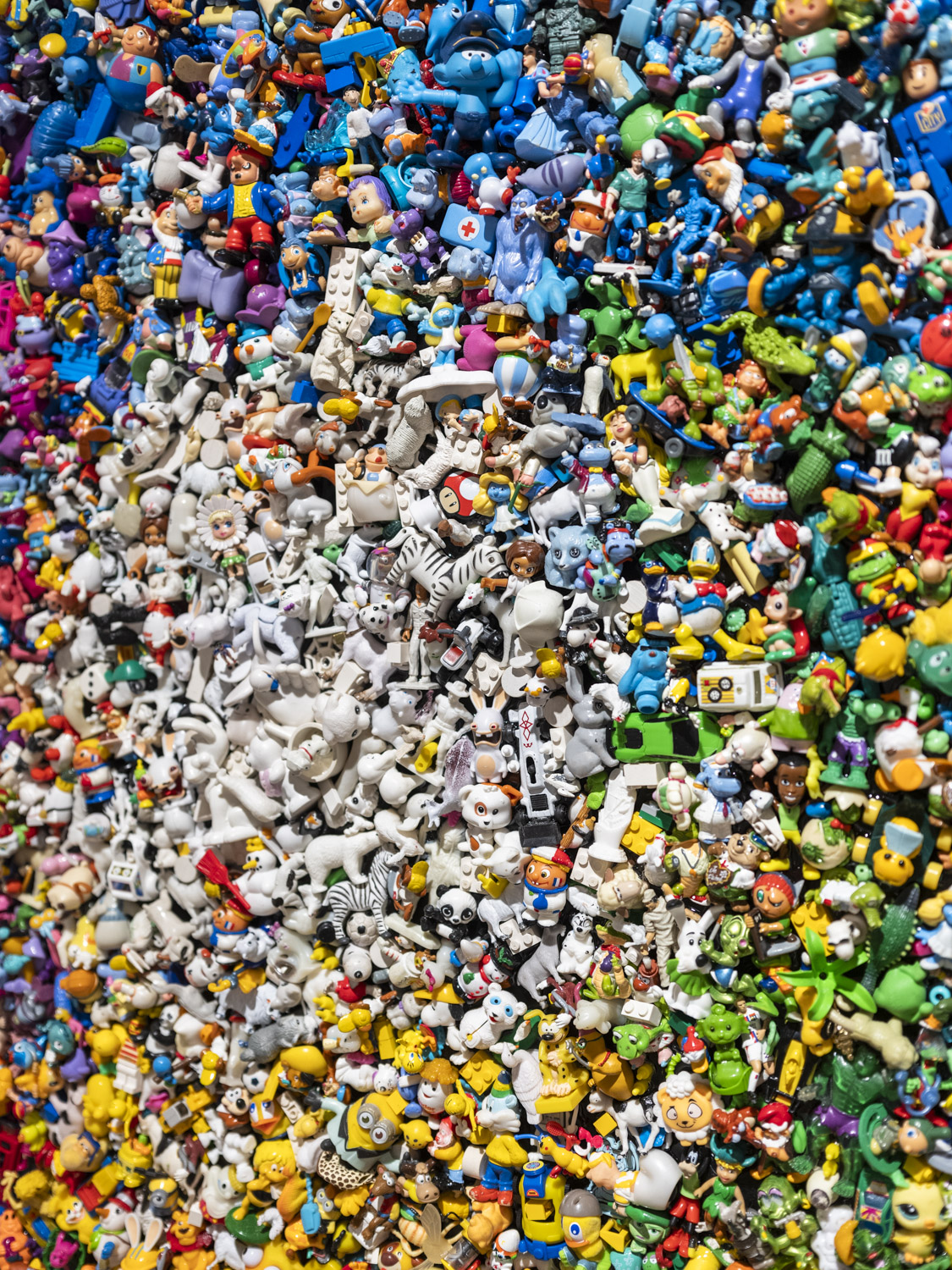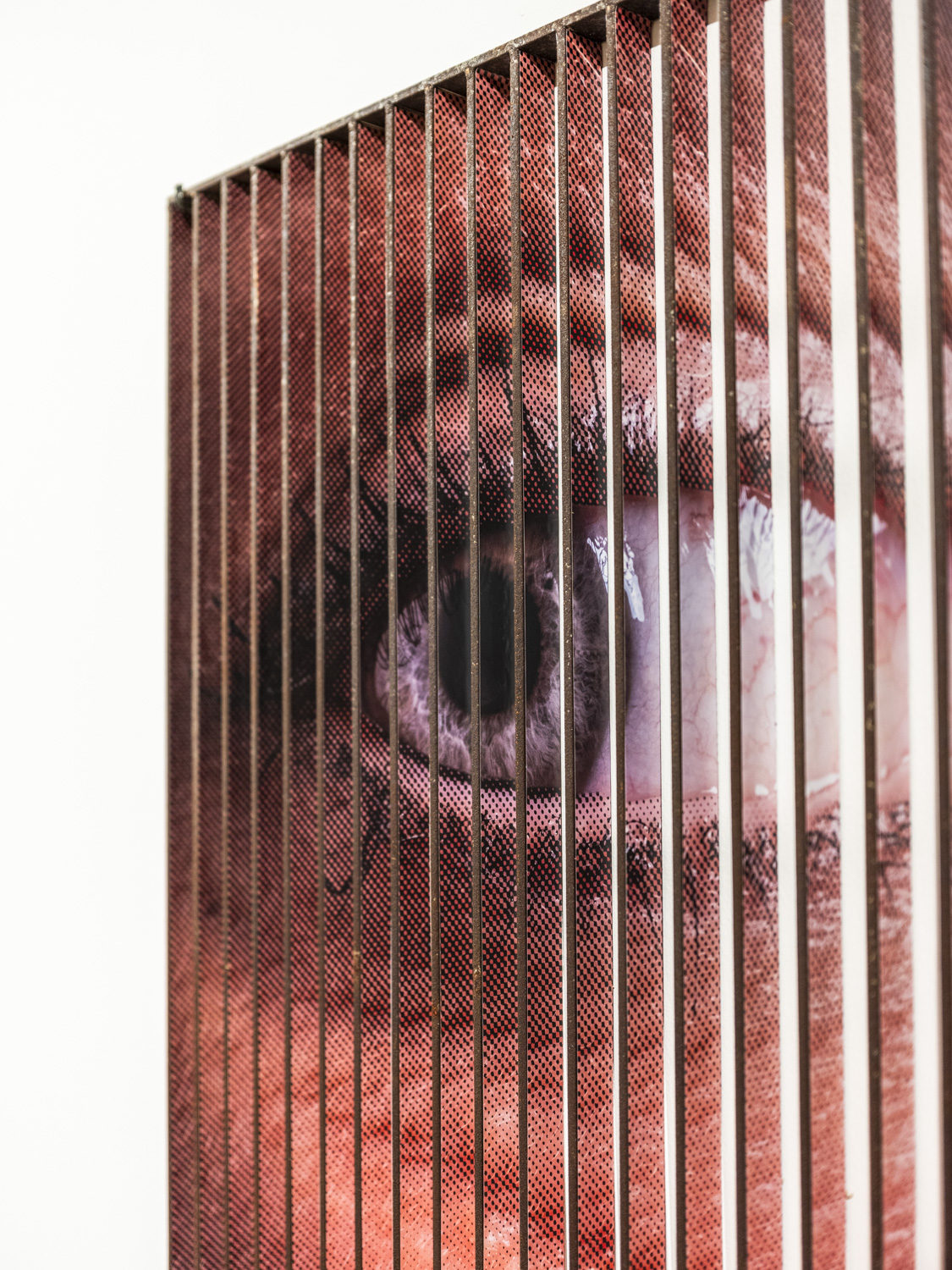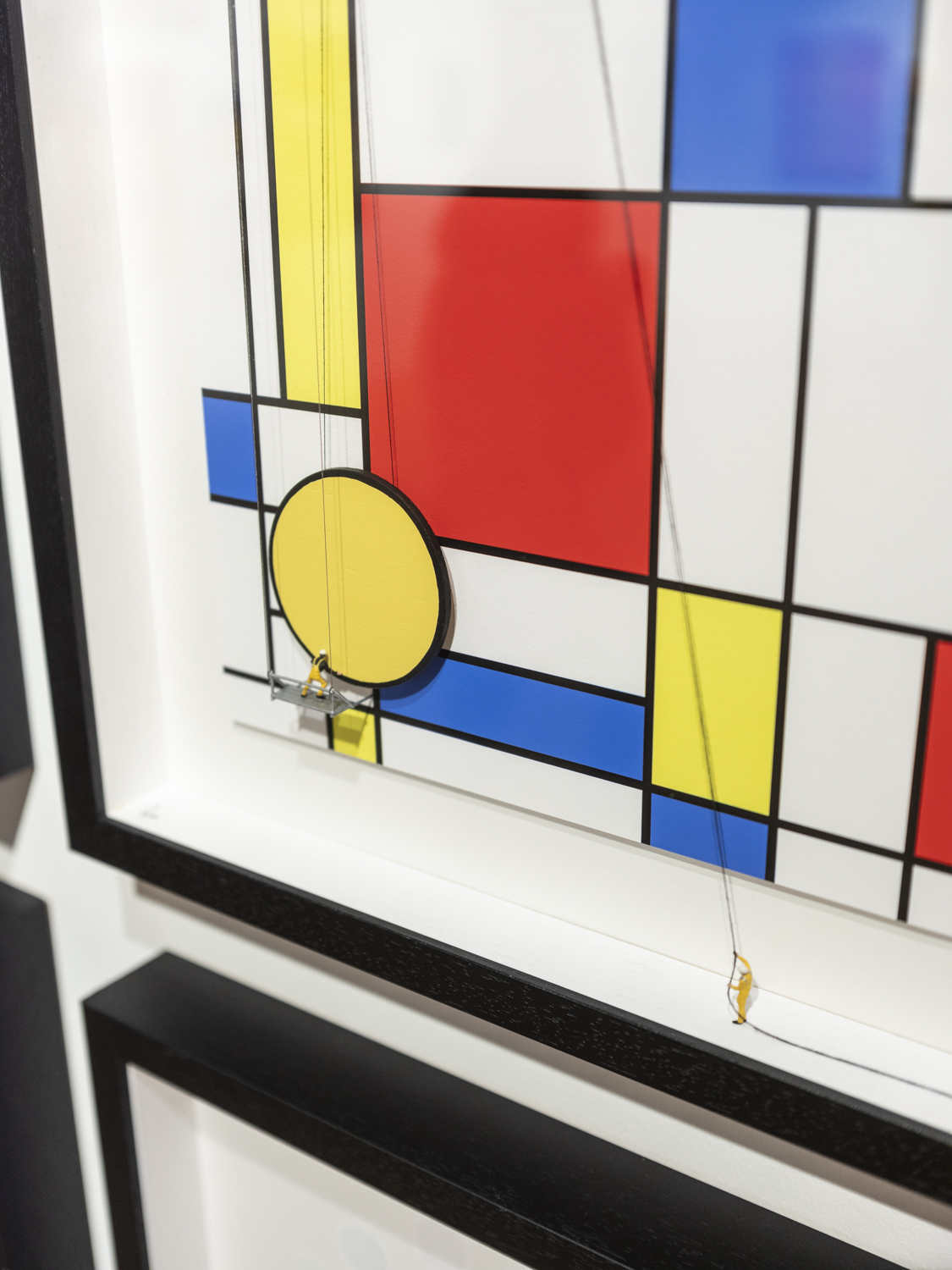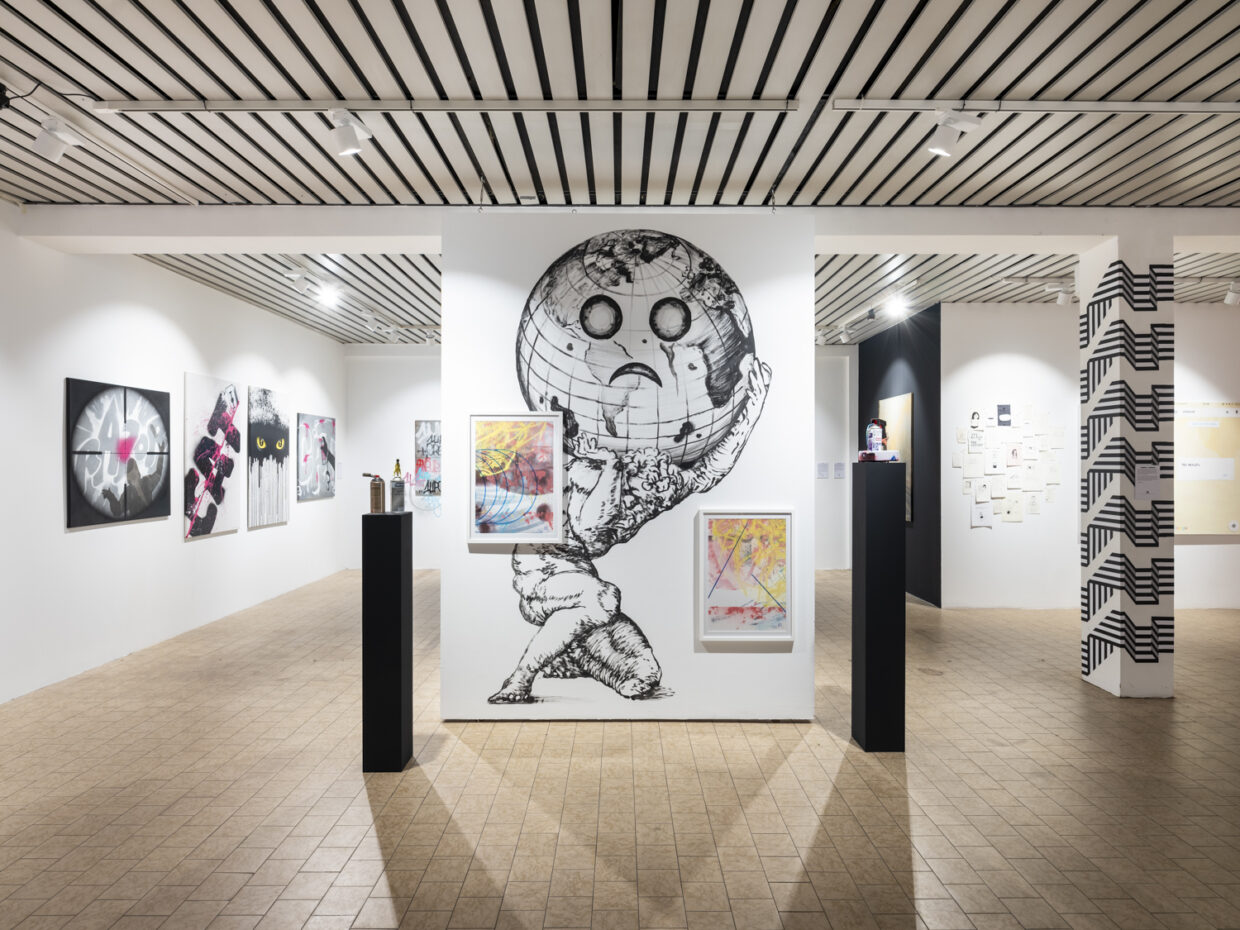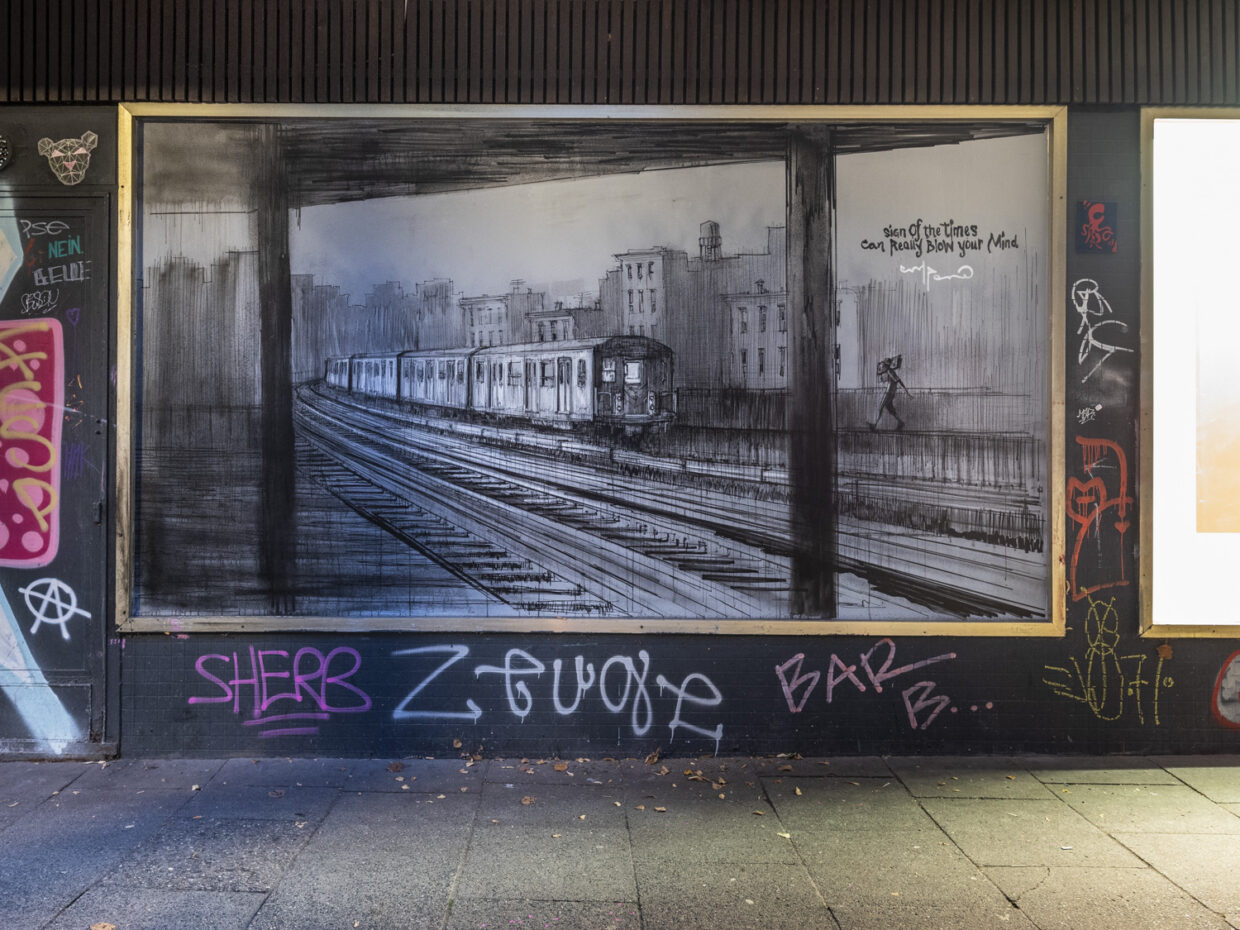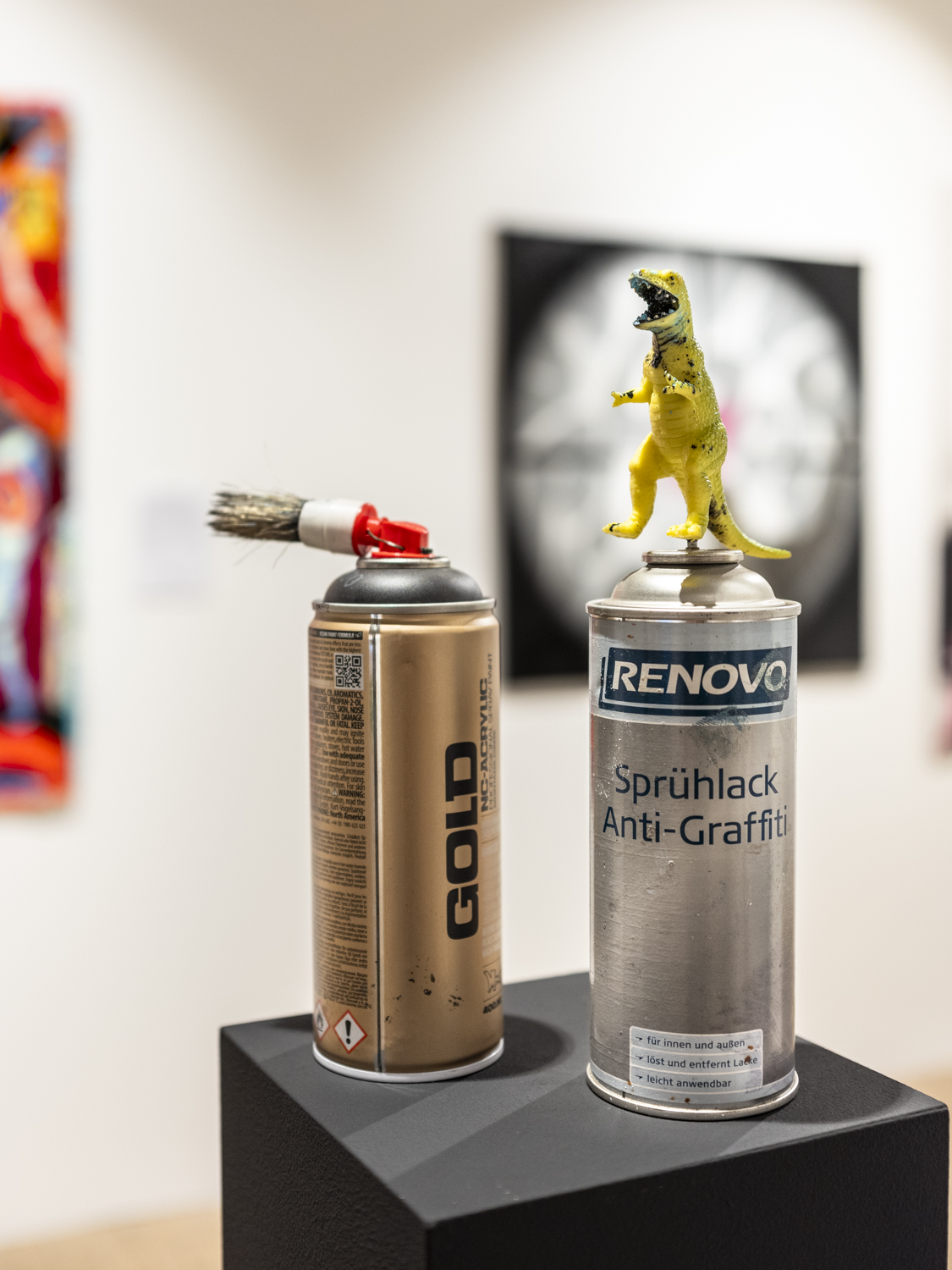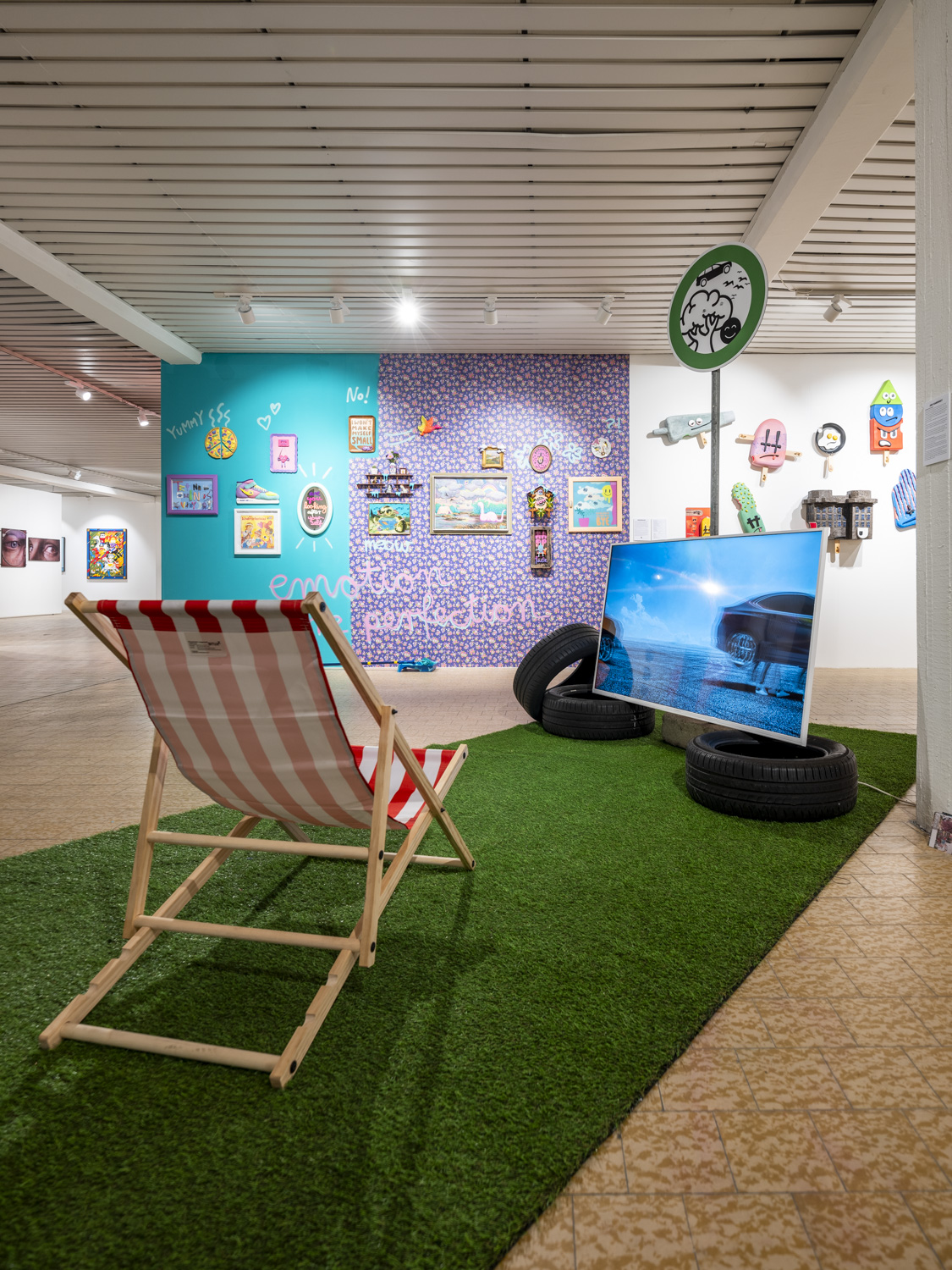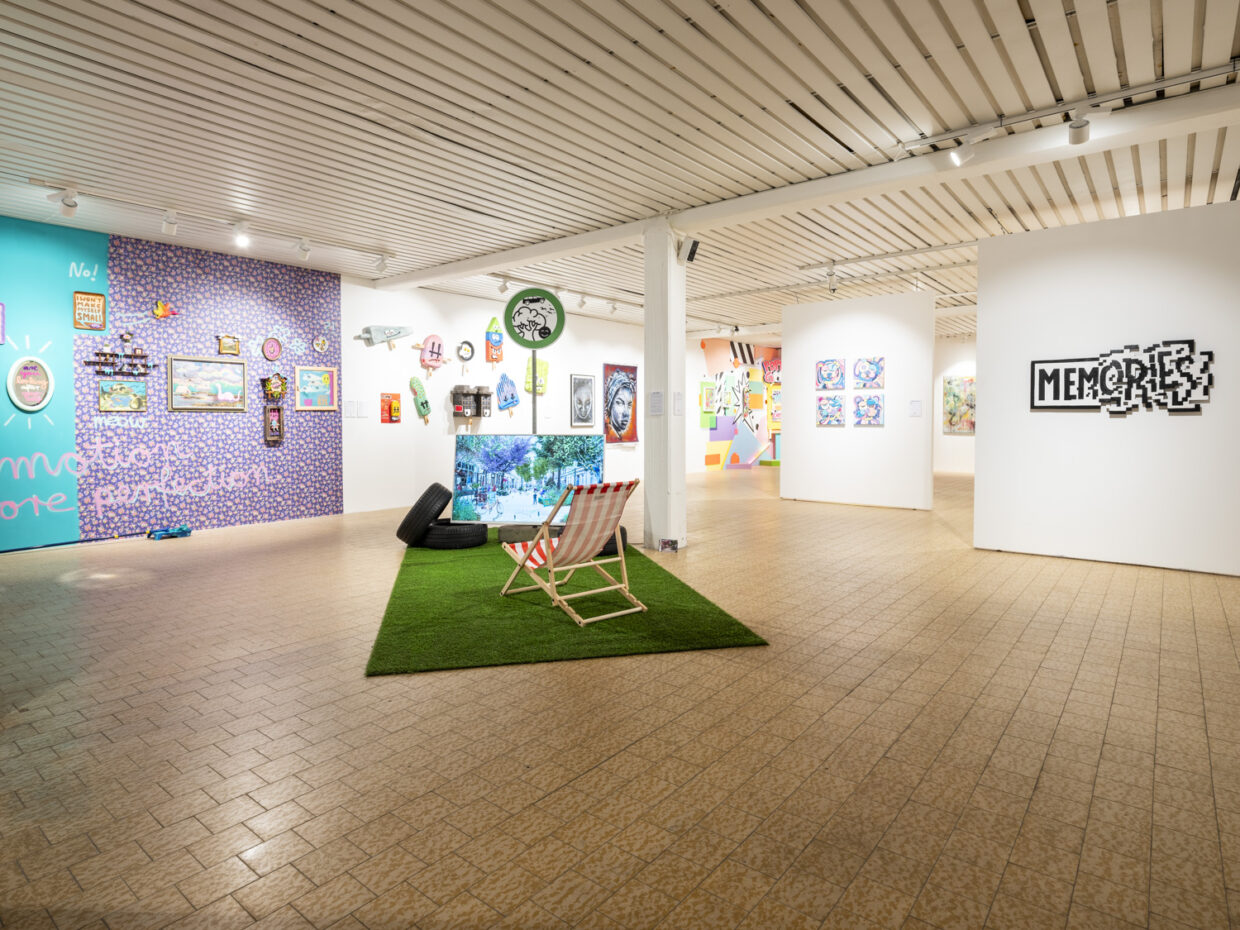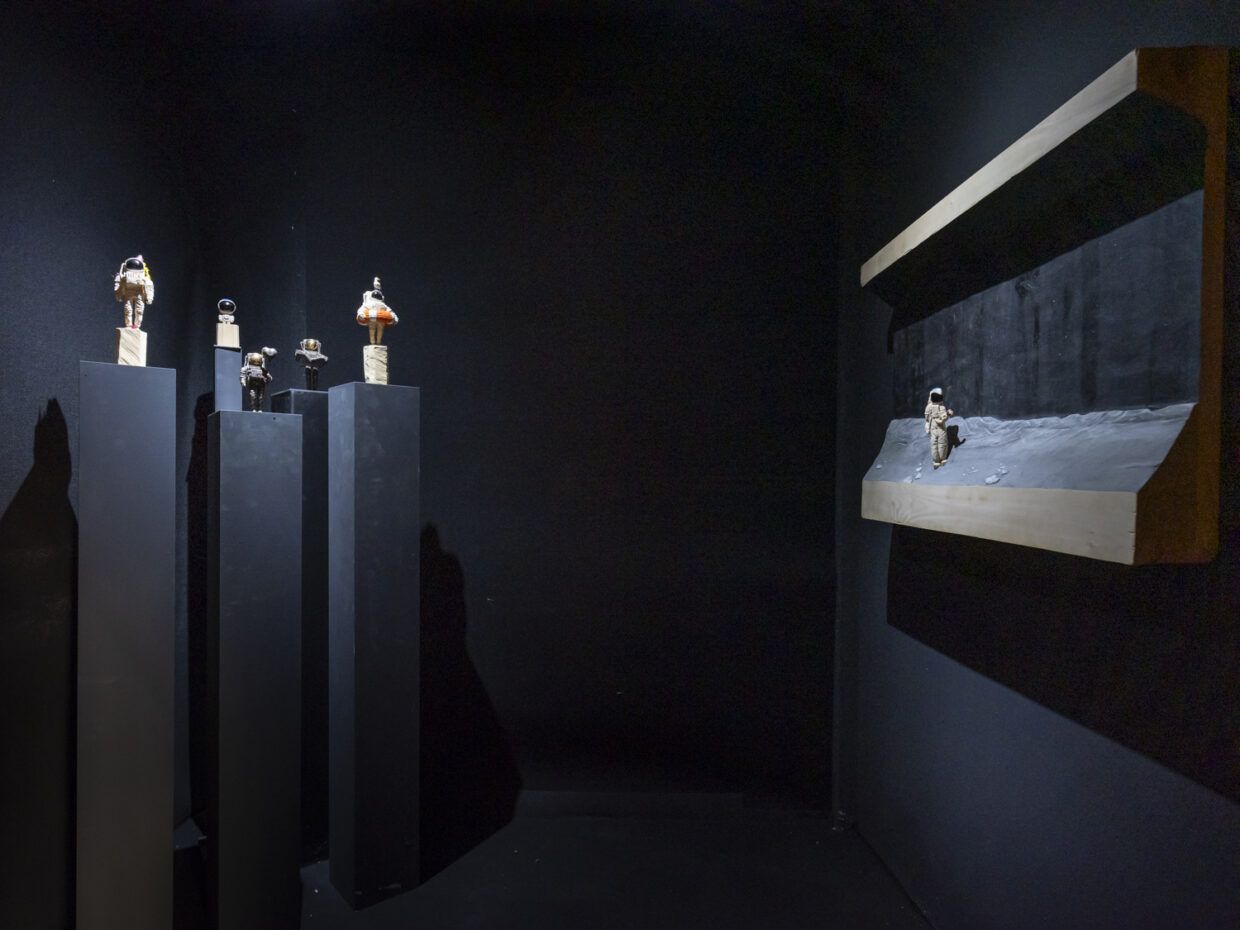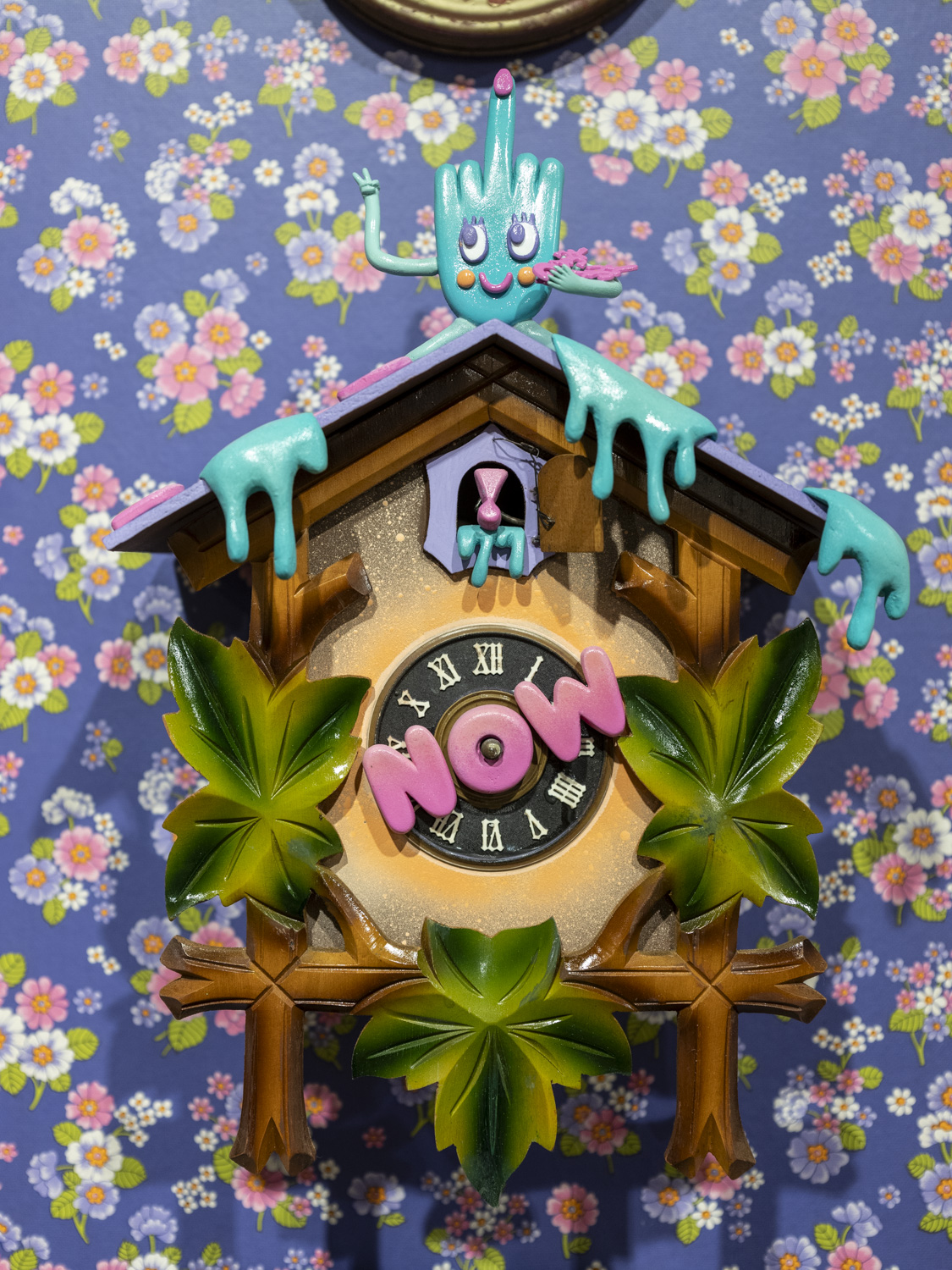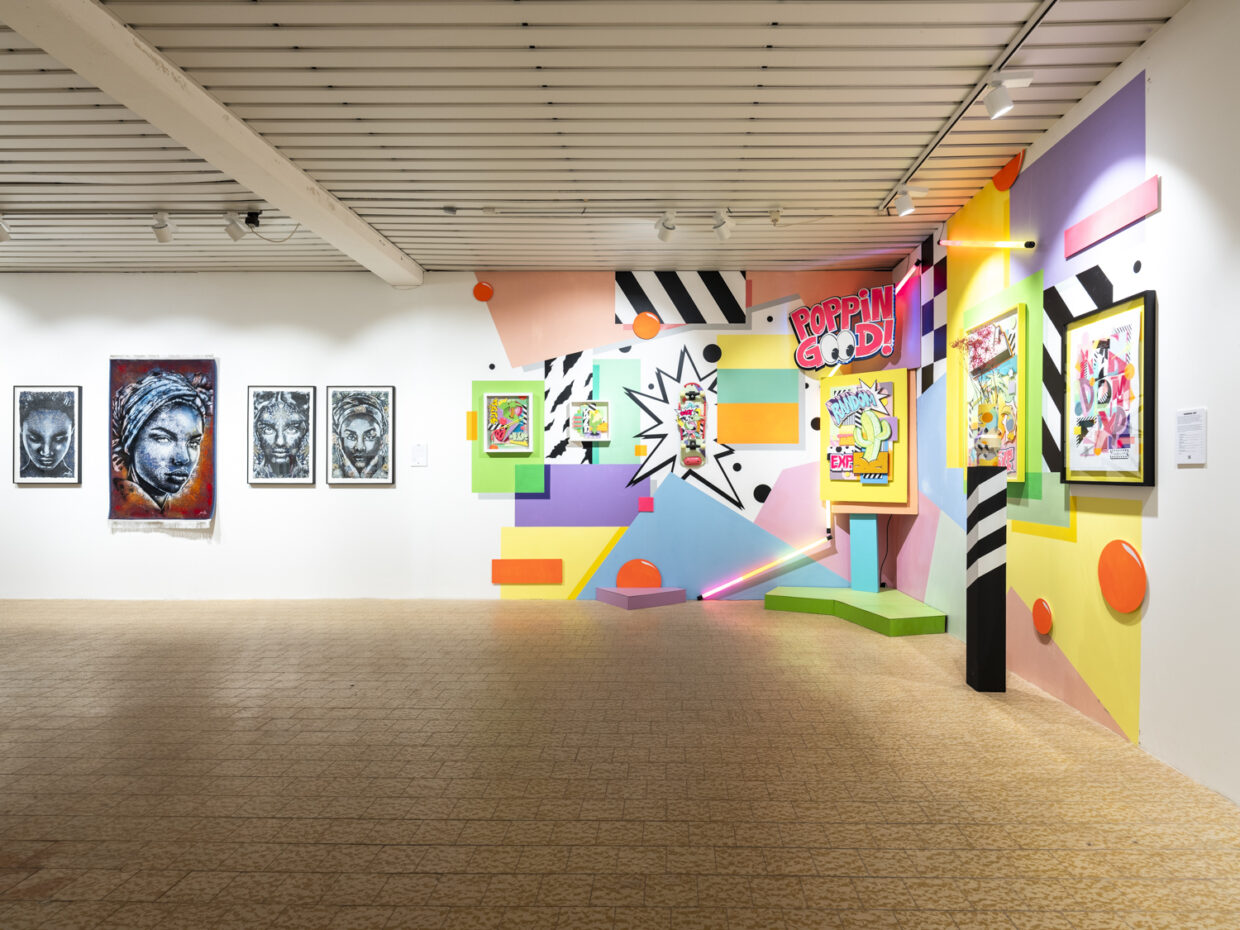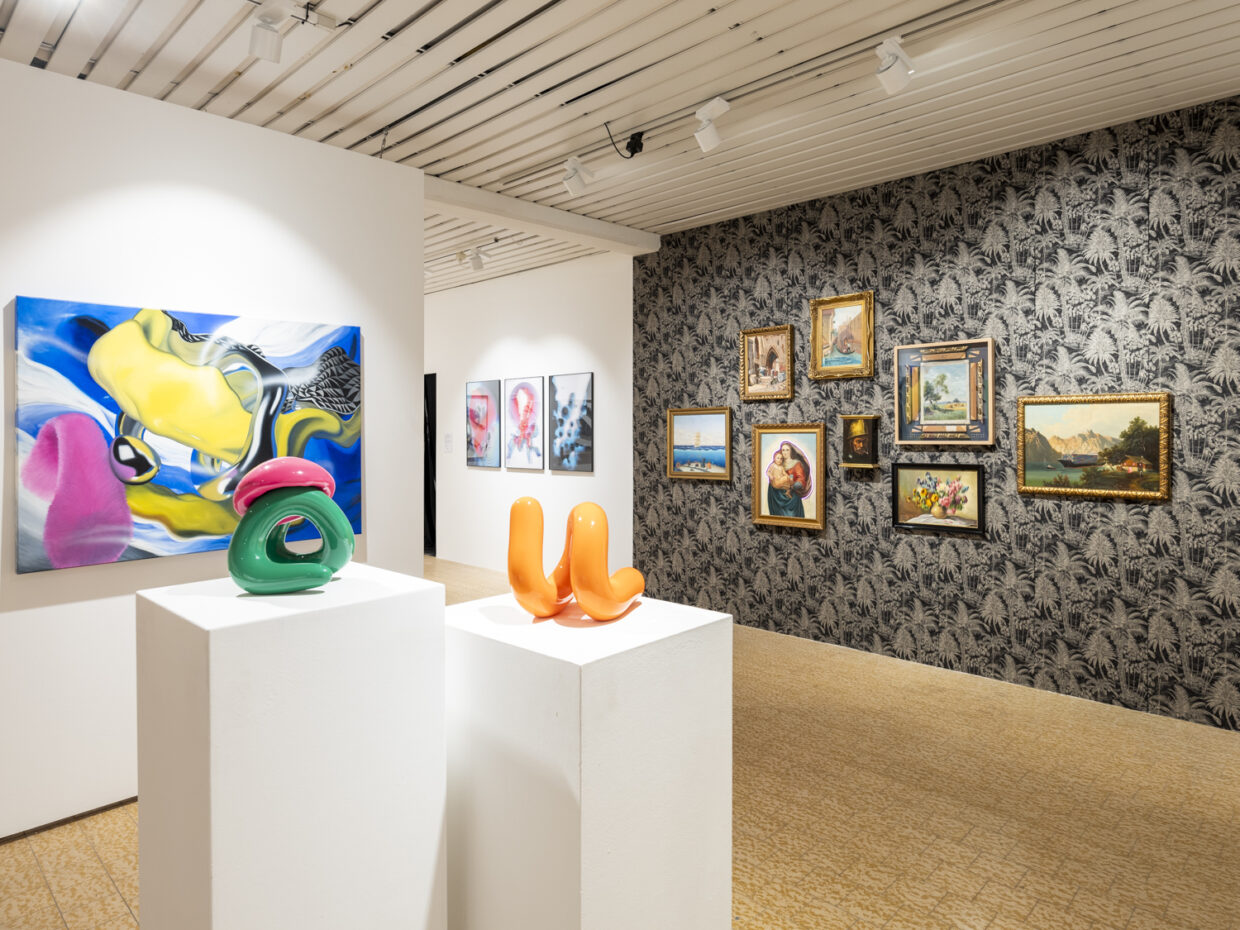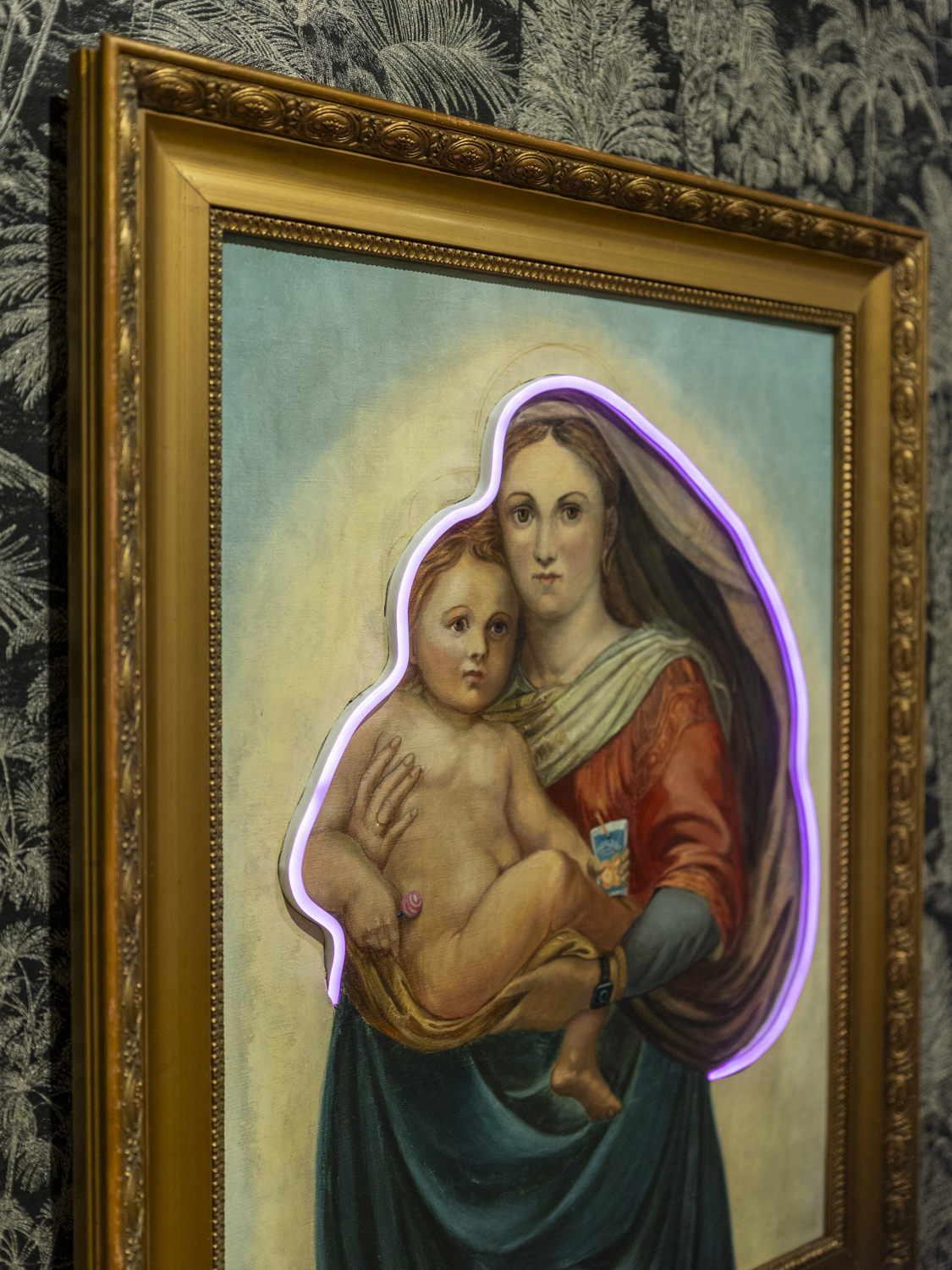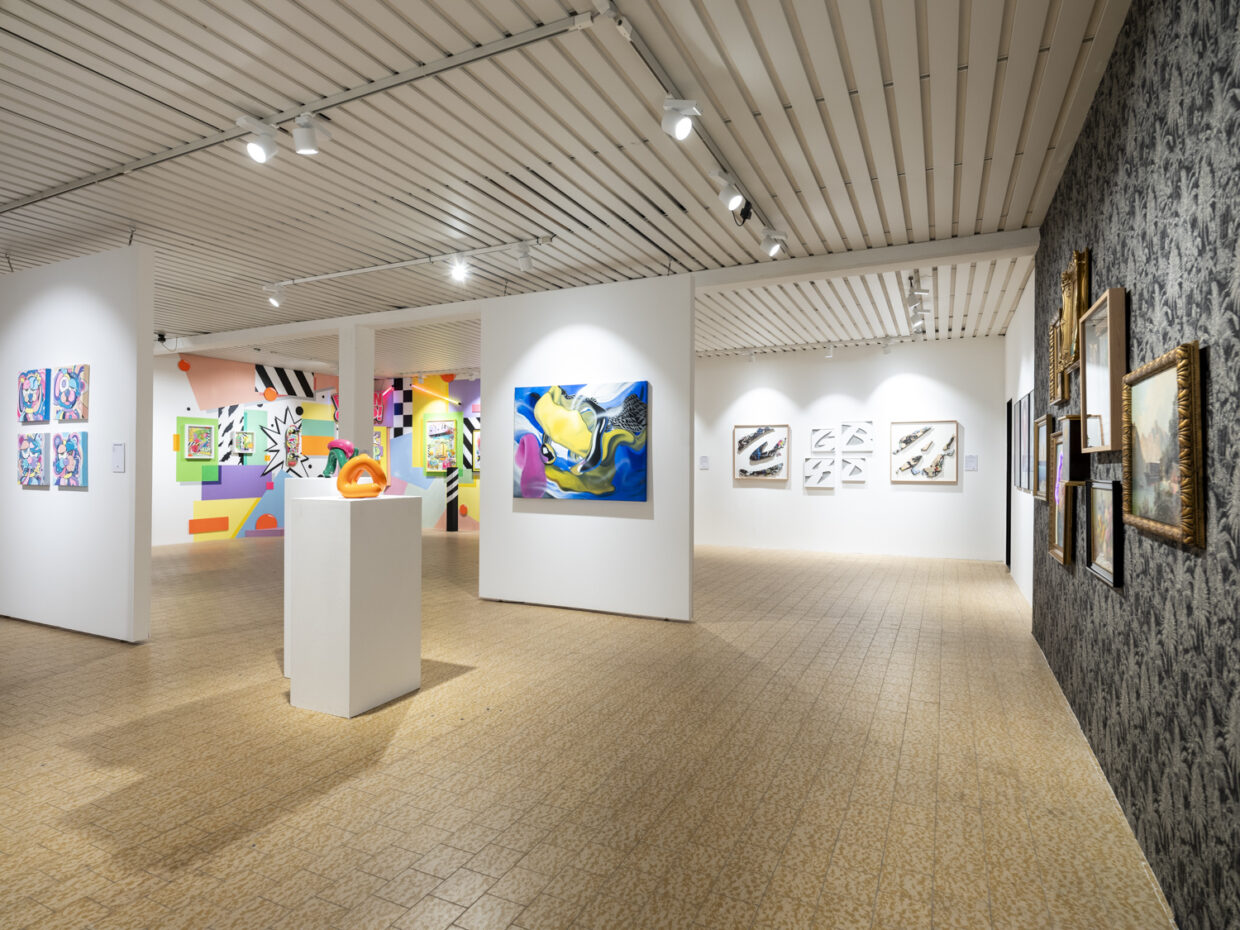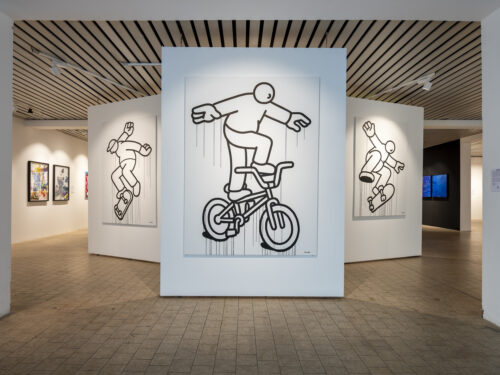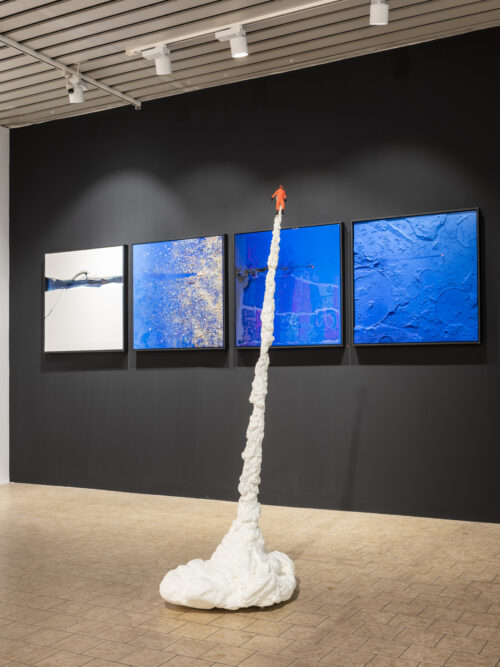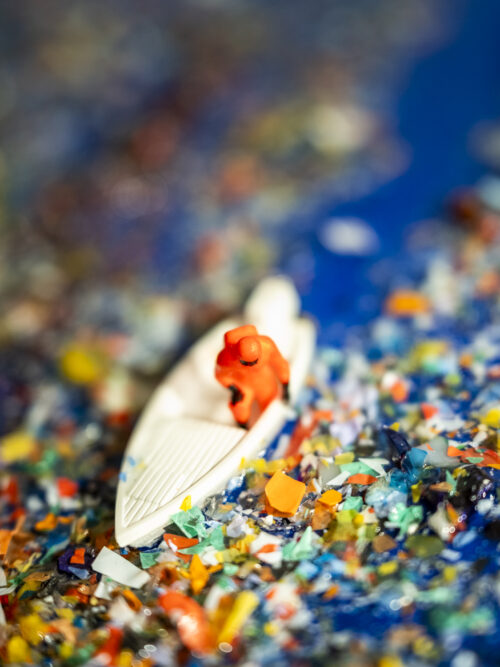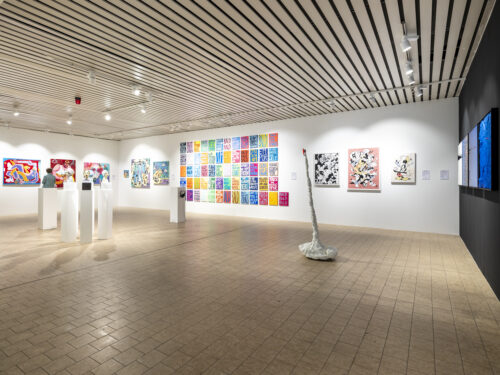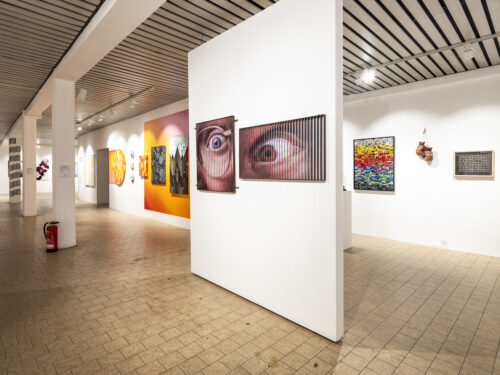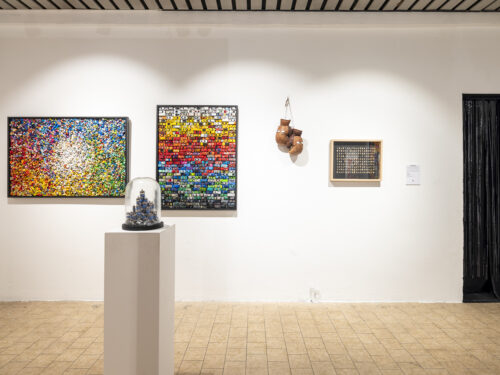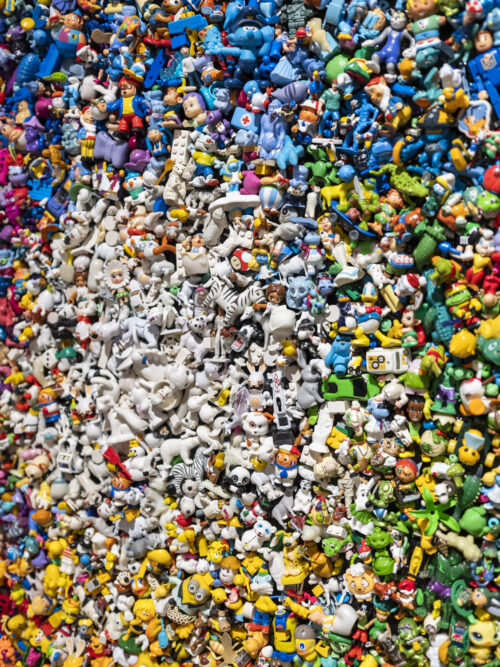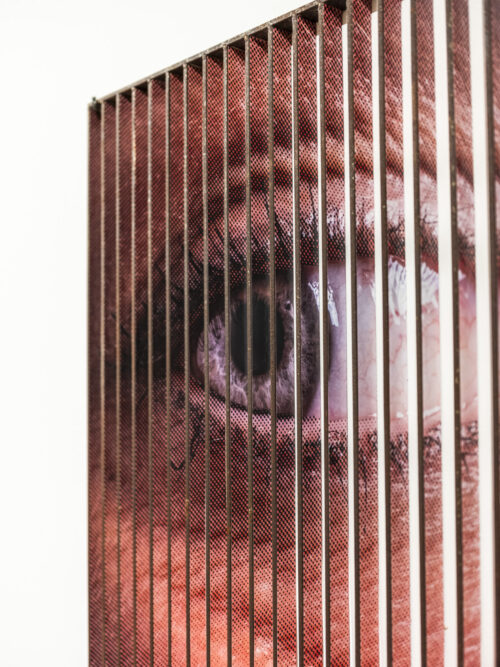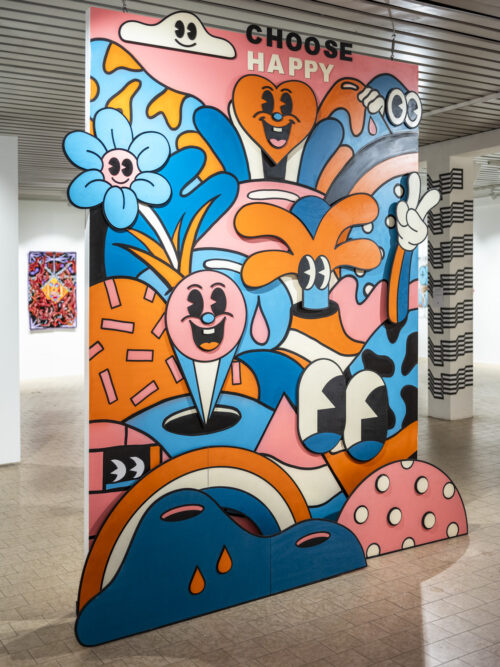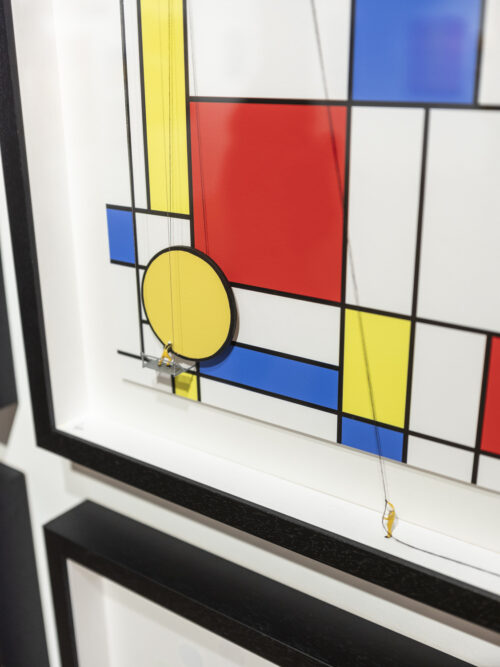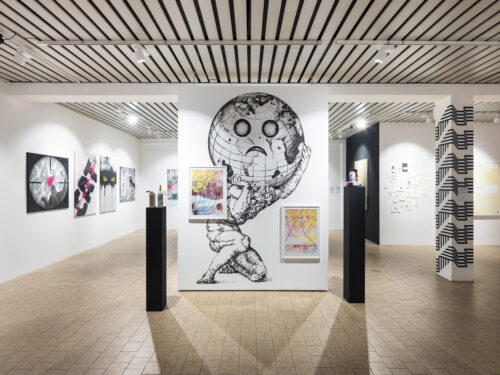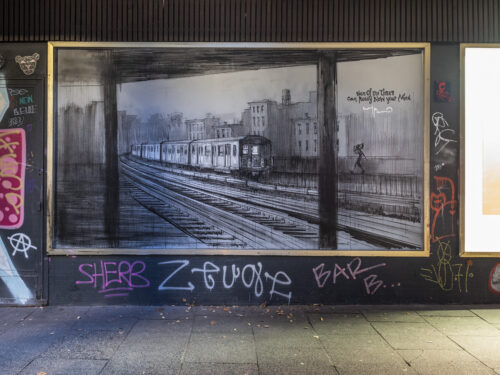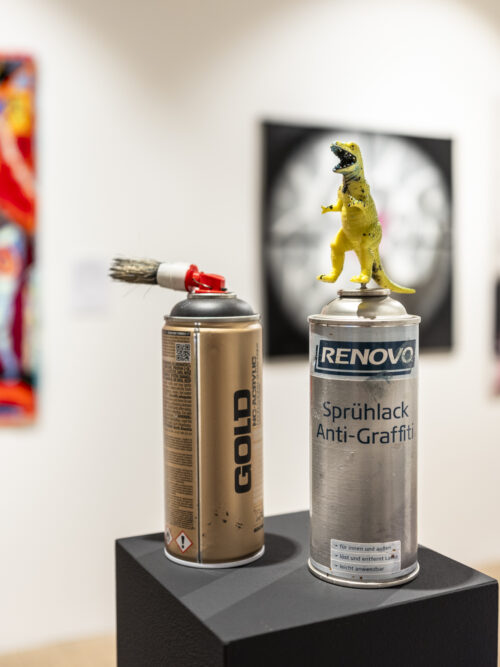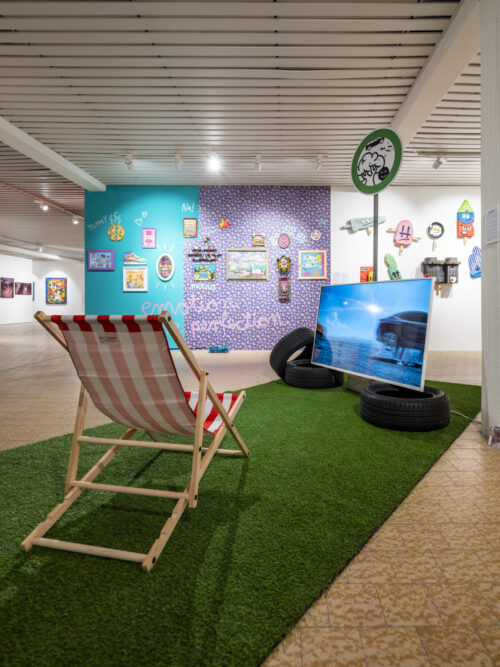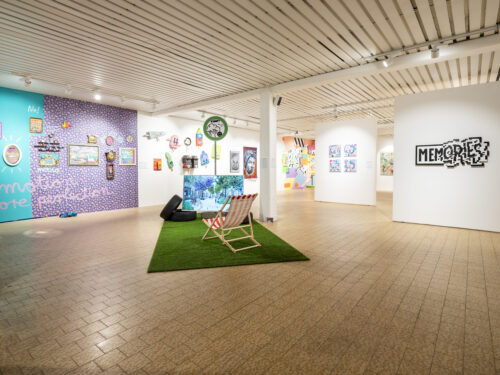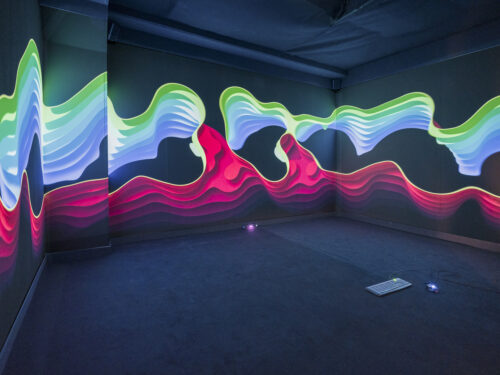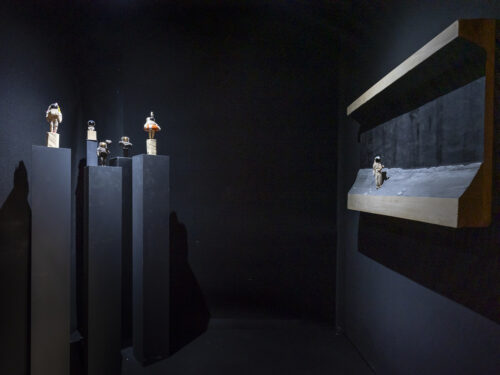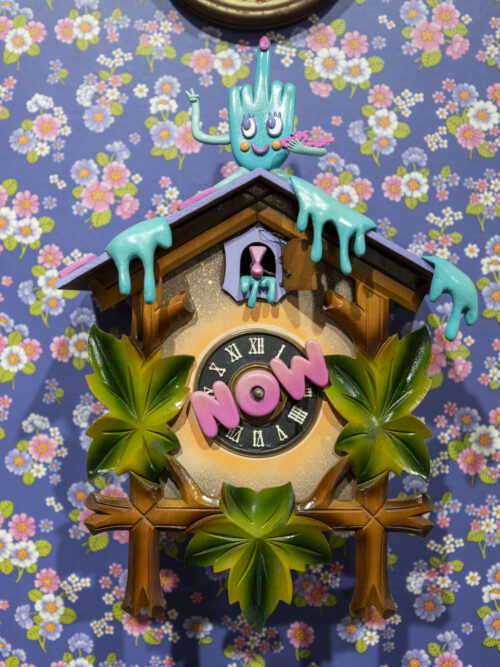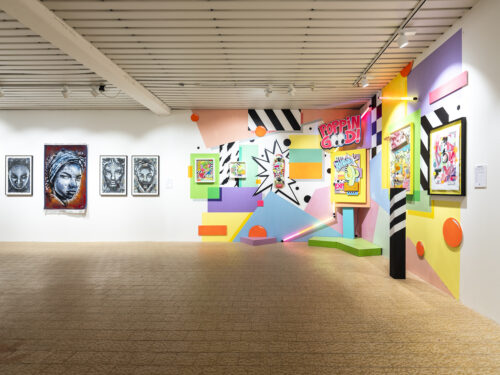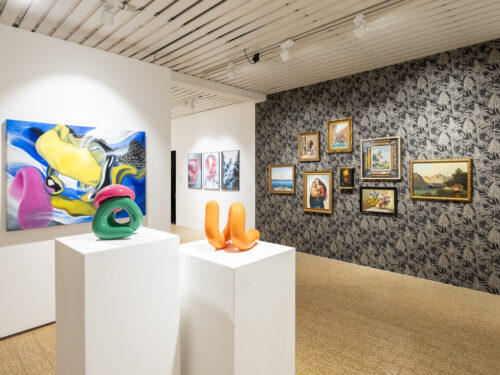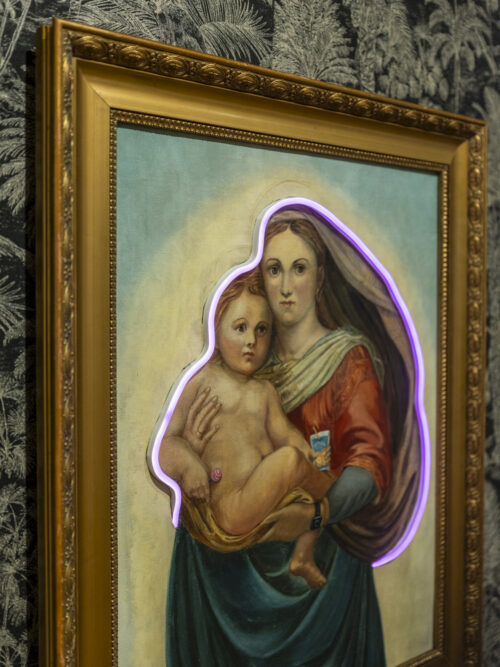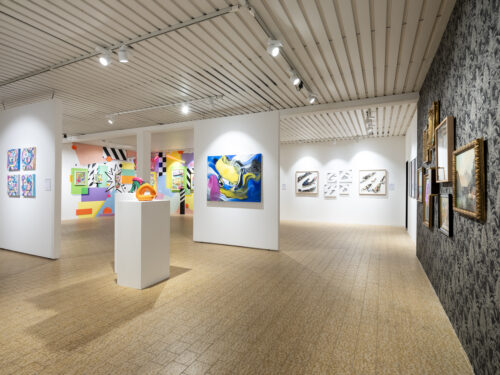 15.09.2023 - 01.10.2023
KNOTENPUNKT23
Groupshow
On September 15, the Affenfaust Gallery opens the exhibition of the year: KNOTENPUNKT23. The currently most exciting Urban and Contemporary Art can be discovered on more than 1000 m2 and lets the visitors dive into new worlds. International stars of the scene meet local artists, collectors and anyone interested in art. Partly socio-critical, partly humorous, but always astute and visually outstanding, the shown art motivates the common reflection of our present. A special feature is that this time the individual works can be discovered in every nook and cranny.
A special highlight is an immersive installation by the internationally renowned artist 1010 as well as a generative installation by the Dutch artist Rutger de Fries. At the opening, a mechanical paint sprinkler system will be activated for five minutes, so that the paint will be sprayed not only on the canvases, but throughout the entire room. This process can be experienced through the display windows of Paul Roosen Contemporary Gallery.
For a decade now, KNOTENPUNKT has been curated by Affenfaust Gallery, presenting a selection of currently relevant urban art and contemporary art. The outstanding quality and range of the positions shown is unique in Germany and also plays internationally at the top. The focus is always on a large group exhibition.
The aim of KNOTENPUNKT is to create a sustainable exchange between international art scenes and interested parties and also to offer art at affordable prices, so that many ignite their passion for art collecting here. It has already brought together more than 20,000 visitors in Tel-Aviv, Vienna, Cologne and Berlin, among other places.
1010 ◇ 1UP ◇ André Schulze ◇ Ba8ck ◇ Beste ◇ Bond Truluv ◇ Brokovich ◇ Cat & Razor ◇ CMP one ◇ Doppeldenk ◇ Dr.Yo ◇ Franck Noto ◇ Guido Zimmermann ◇ Henning Kles ◇ Jan Kamensky ◇ Jan Plewka ◇ Jessica Strixner ◇ Johanna Schwarzer ◇ Ju Schnee ◇ Kai 'Raws' Imhof ◇ Kevin Simion ◇ Lola Dupre ◇ Maddalena Fanfani ◇ Marambolage ◇ Mari Marki ◇ Markus Genesius ◇ Mateo ◇ Mathieu Lucas ◇ Mentalgassi ◇ Miss Me ◇ Padure ◇ Paul Punk ◇ Peter Tauber ◇ Philipp Liehr ◇ Random EXP ◇ Roman Klonek ◇ Ronan Dillon ◇ Roys People ◇ Rutger De Vries ◇ Rylsee ◇ Sebastian Herzau ◇ Sebastian Kuban ◇ Stefan Wiens ◇ Stefan Winterle ◇ Sweler ◇ Thierry Furger ◇ Thomas Geyer ◇ Vadmin Batz ◇ Wasted Rita ◇ Yeye Weller ◇ Yok
Openings hours
Lateview/Finissage, 30. September, 19-23 Uhr (Eintritt frei!)
Mittwoch - Sonntag, 12-18 Uhr