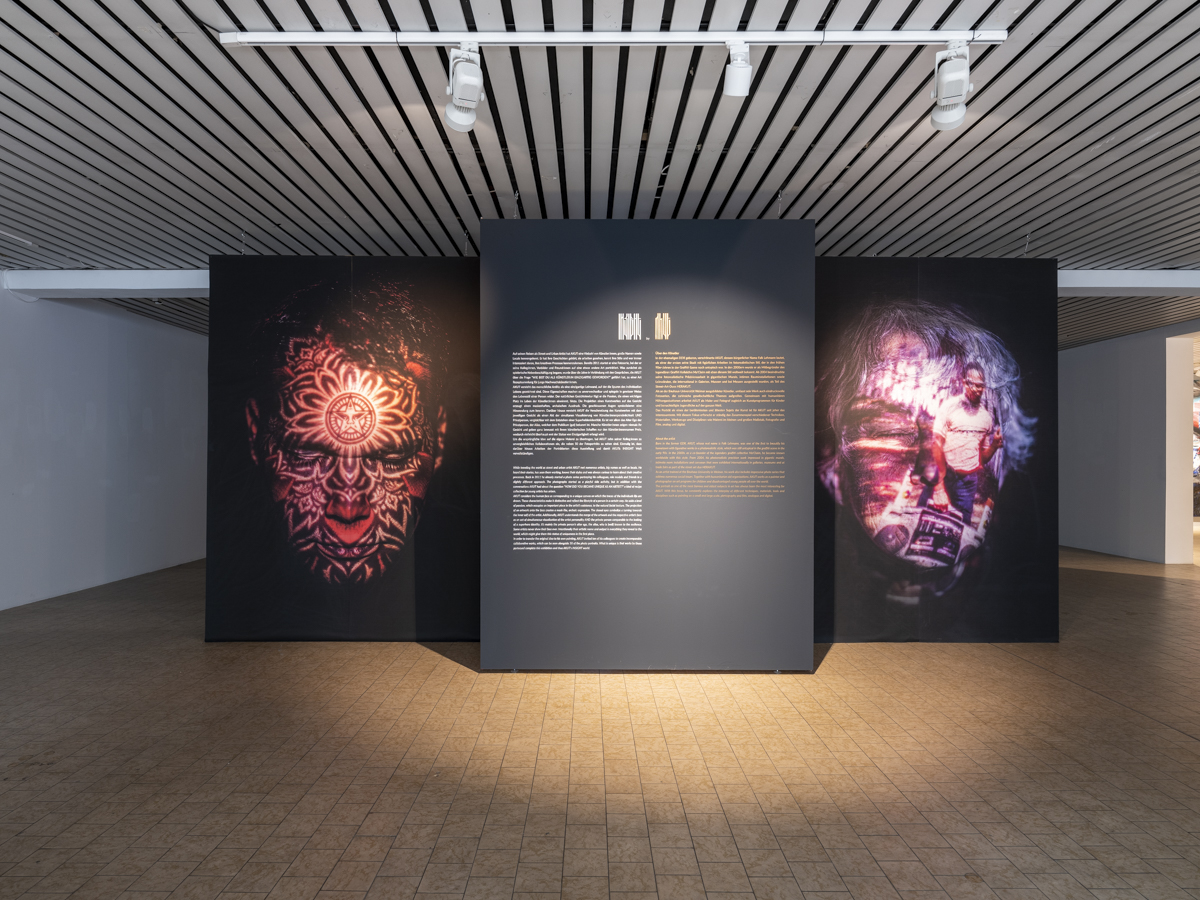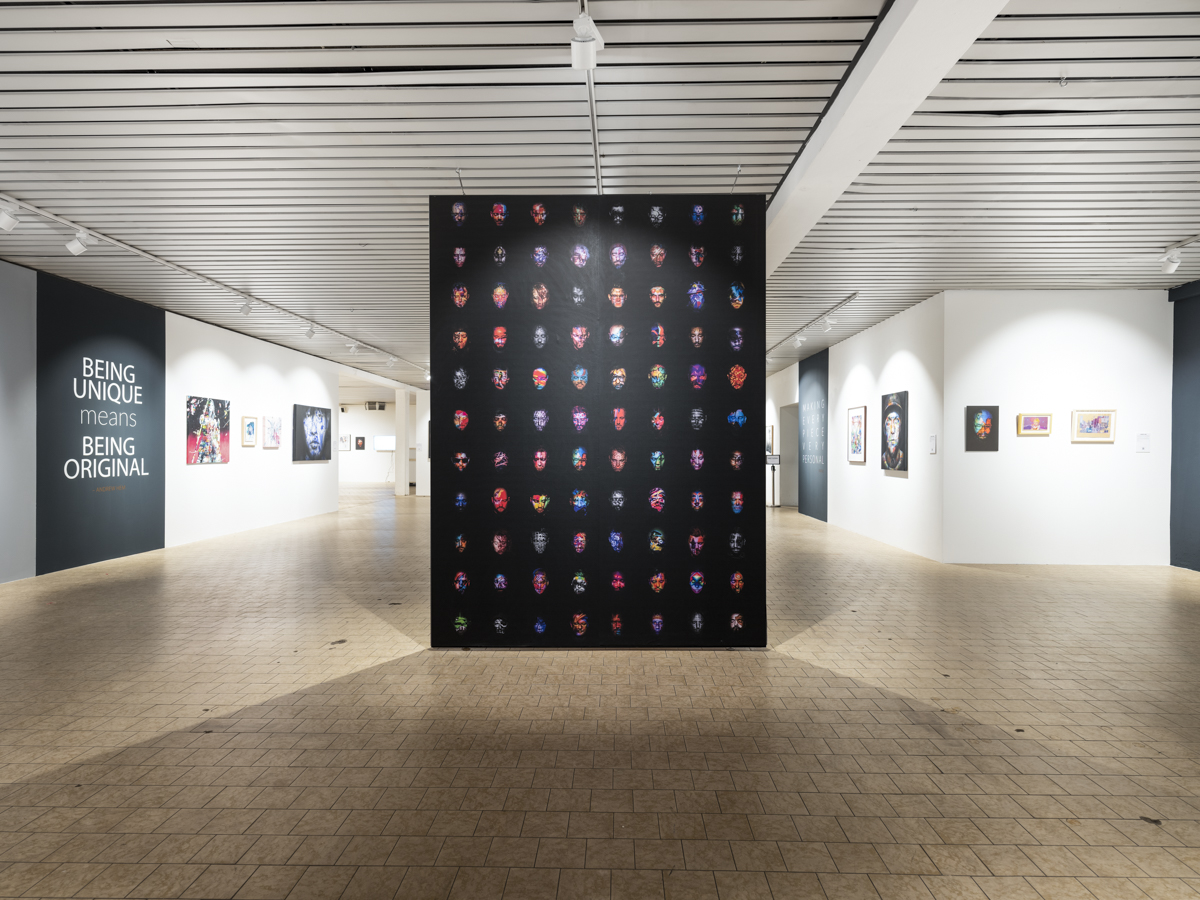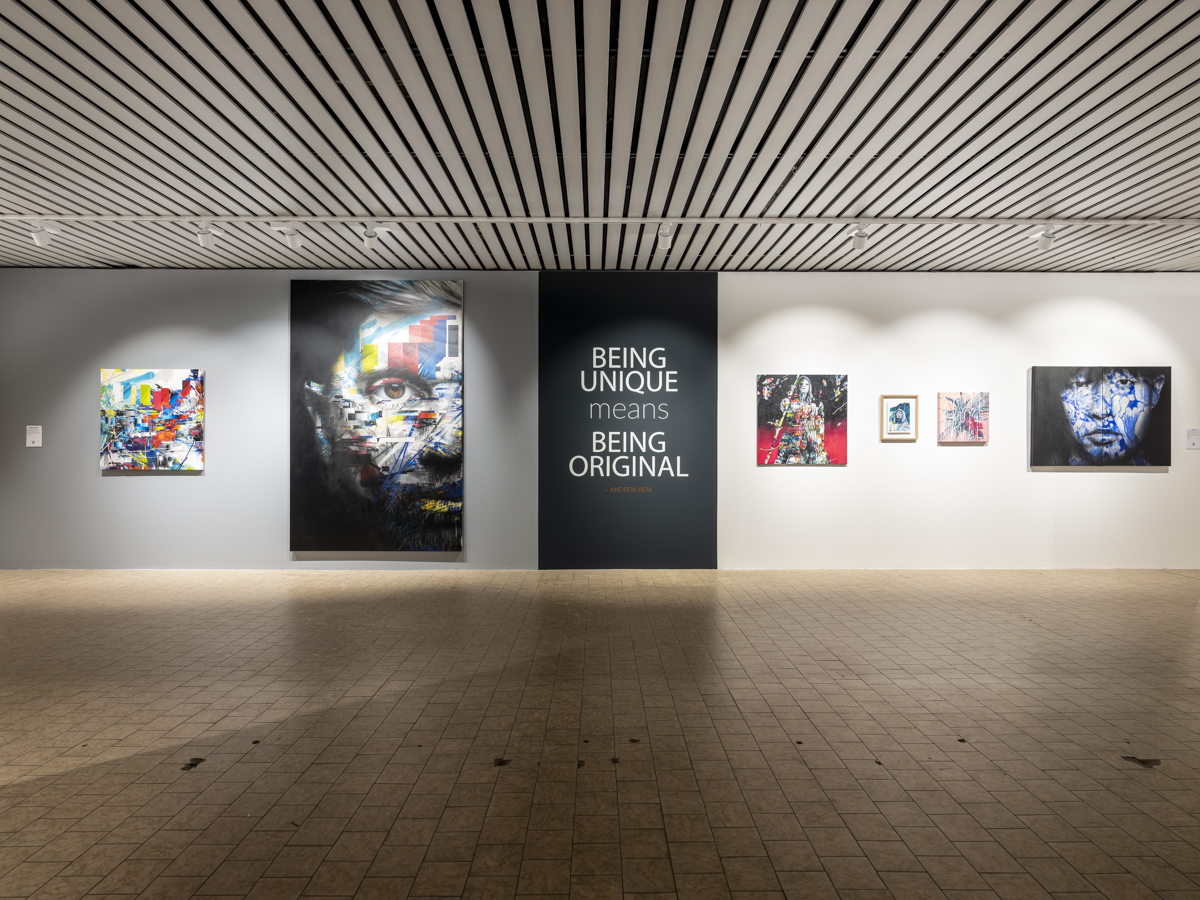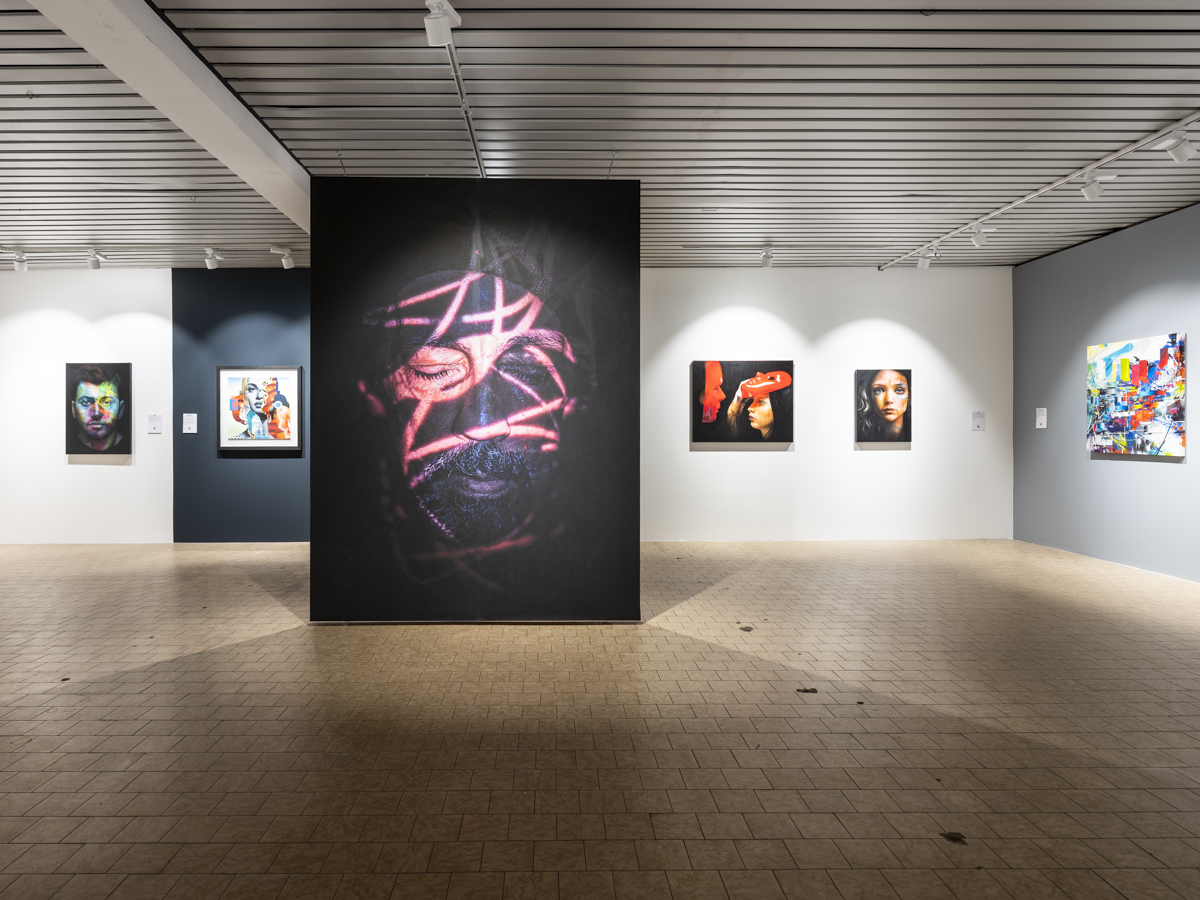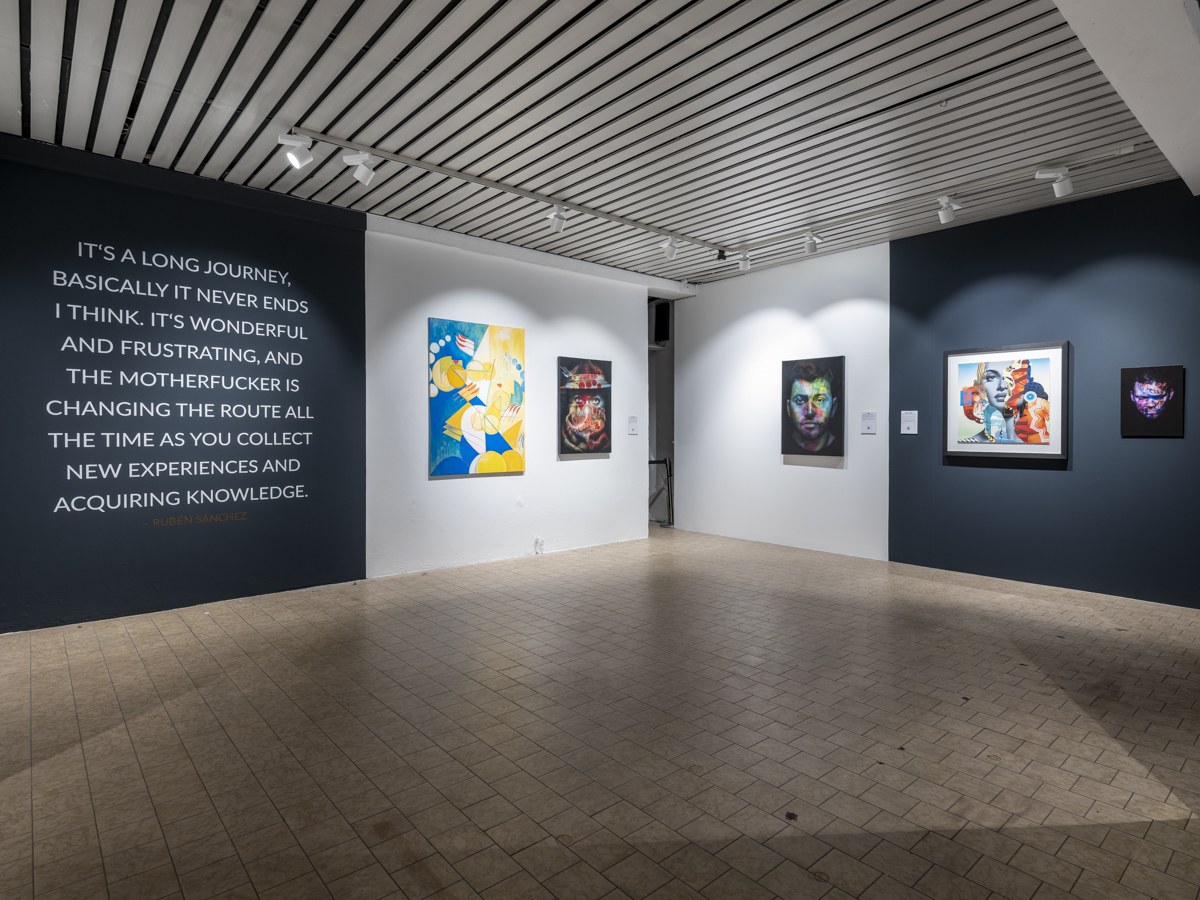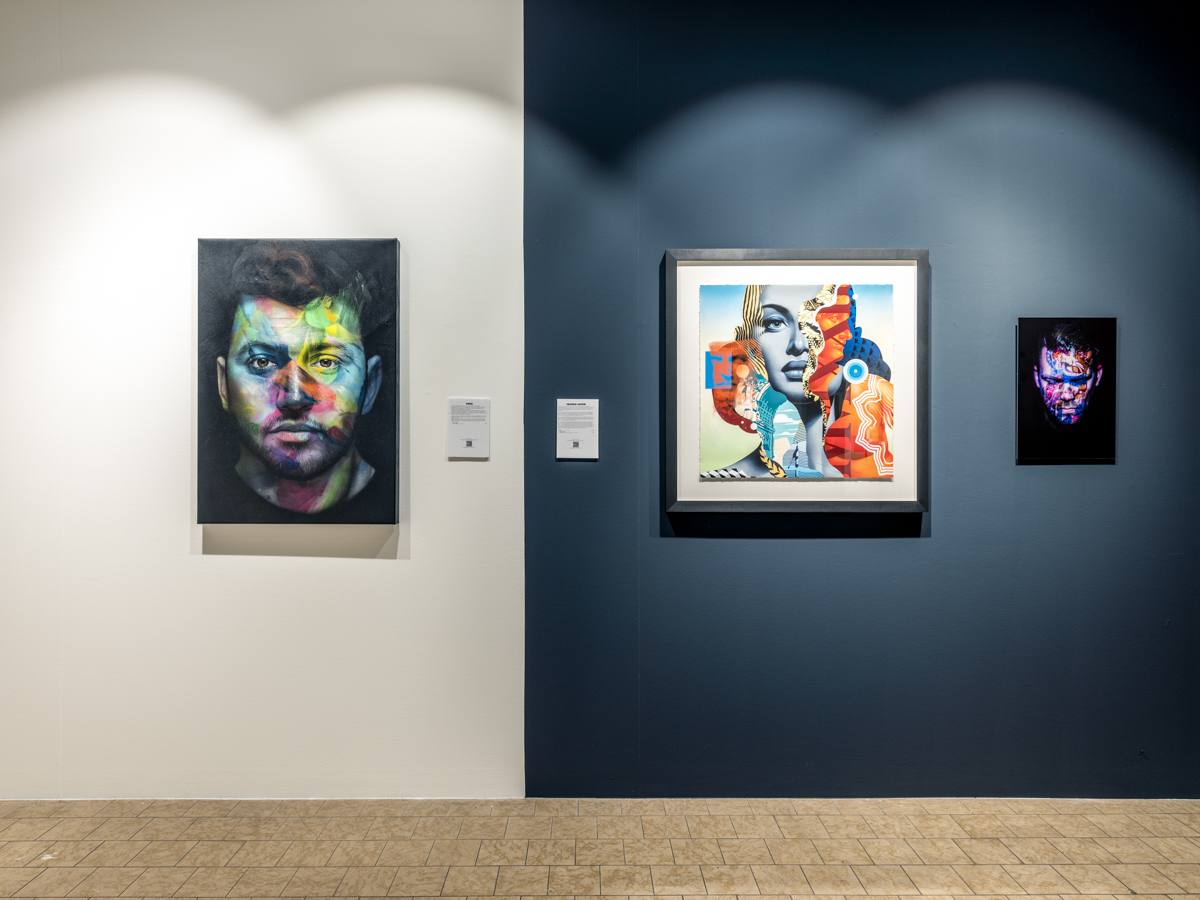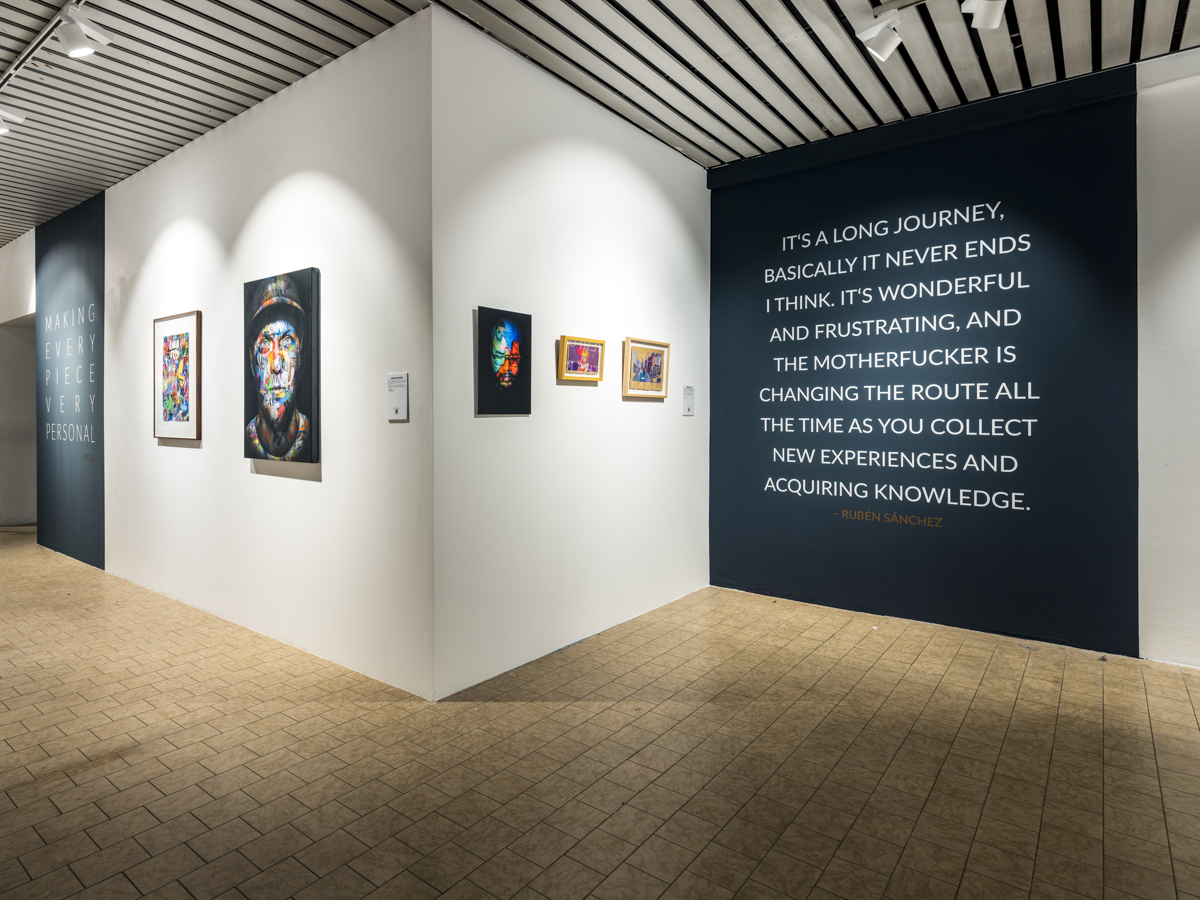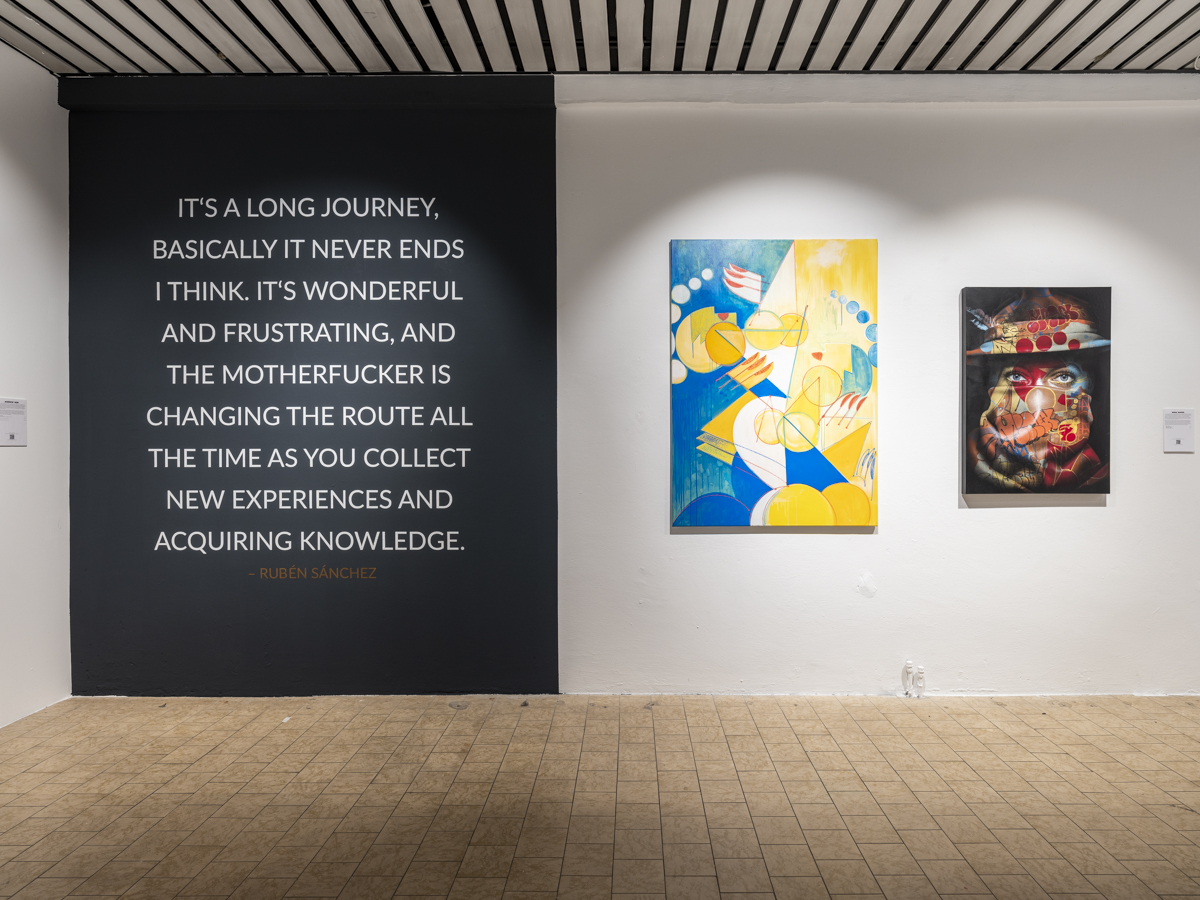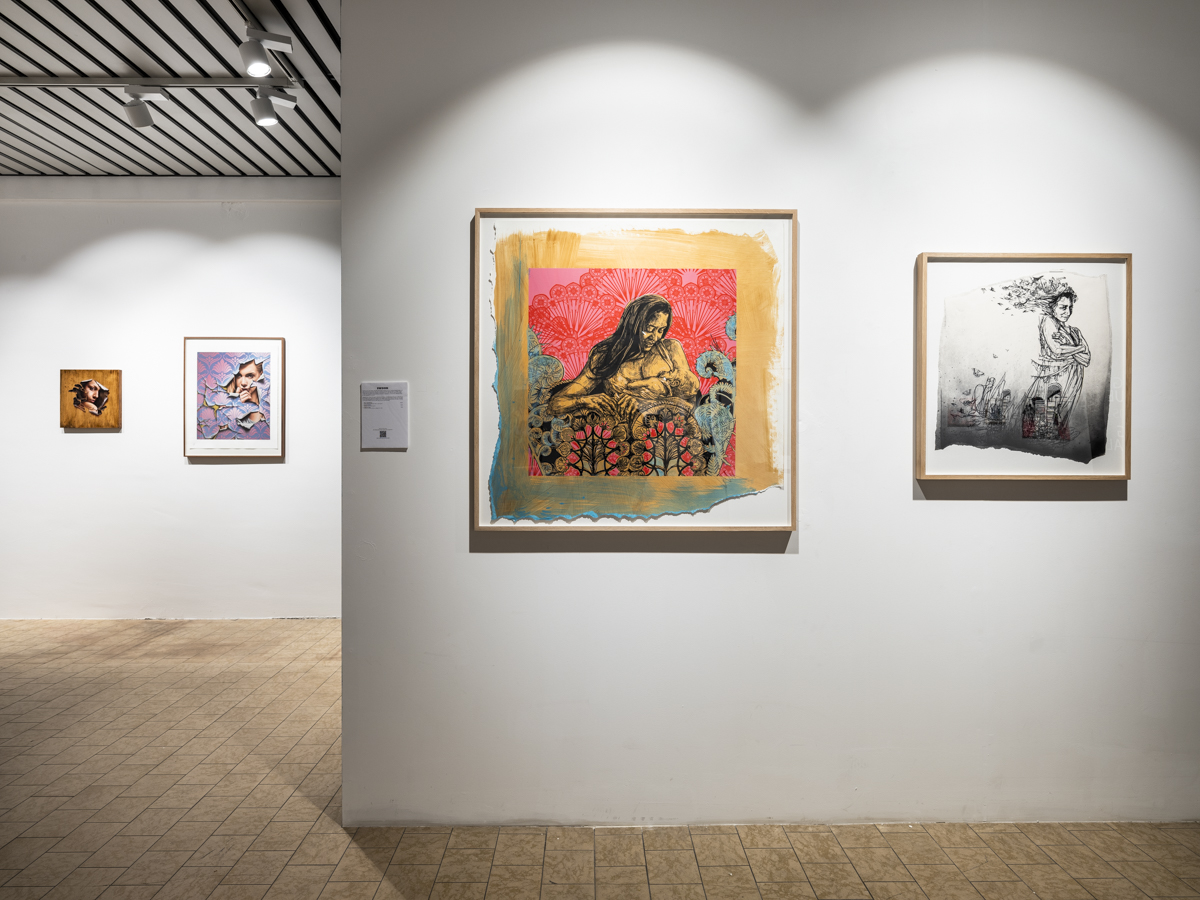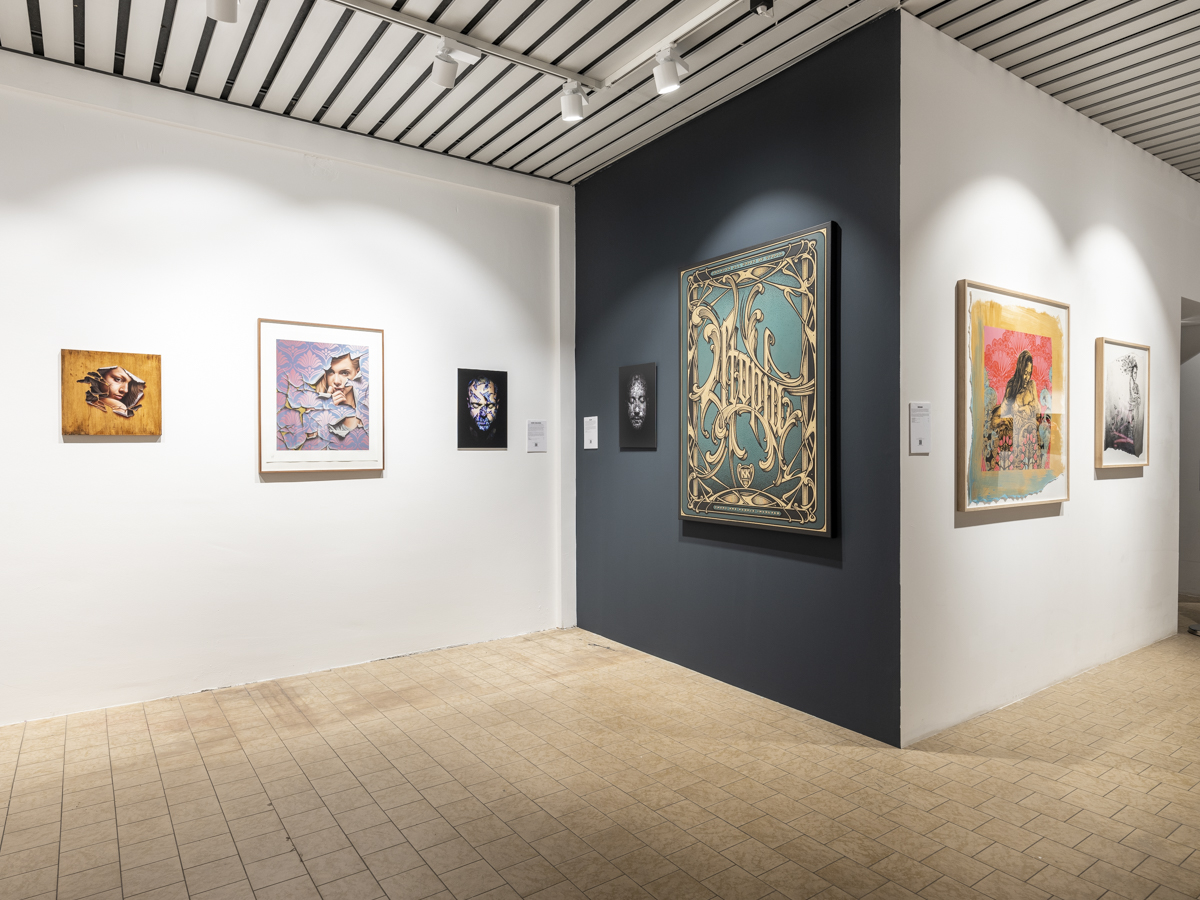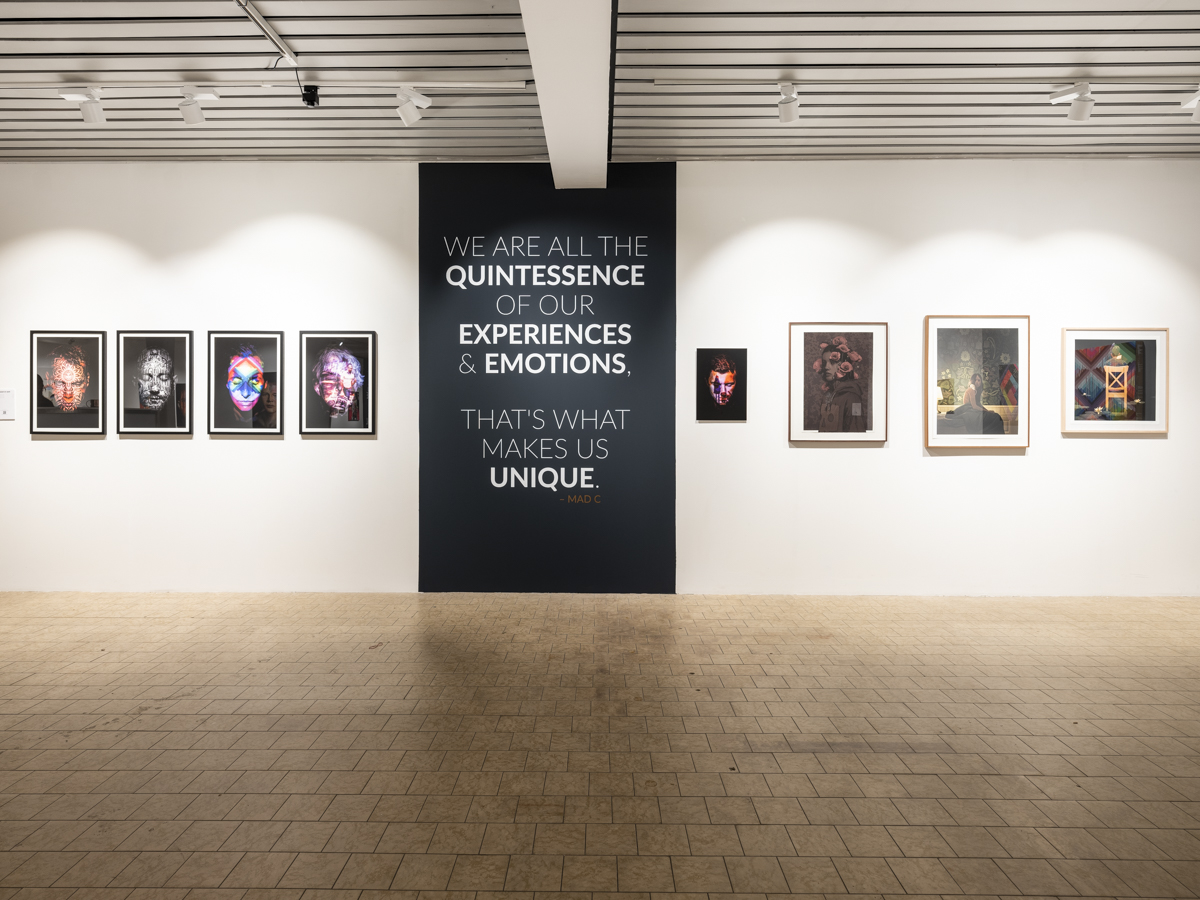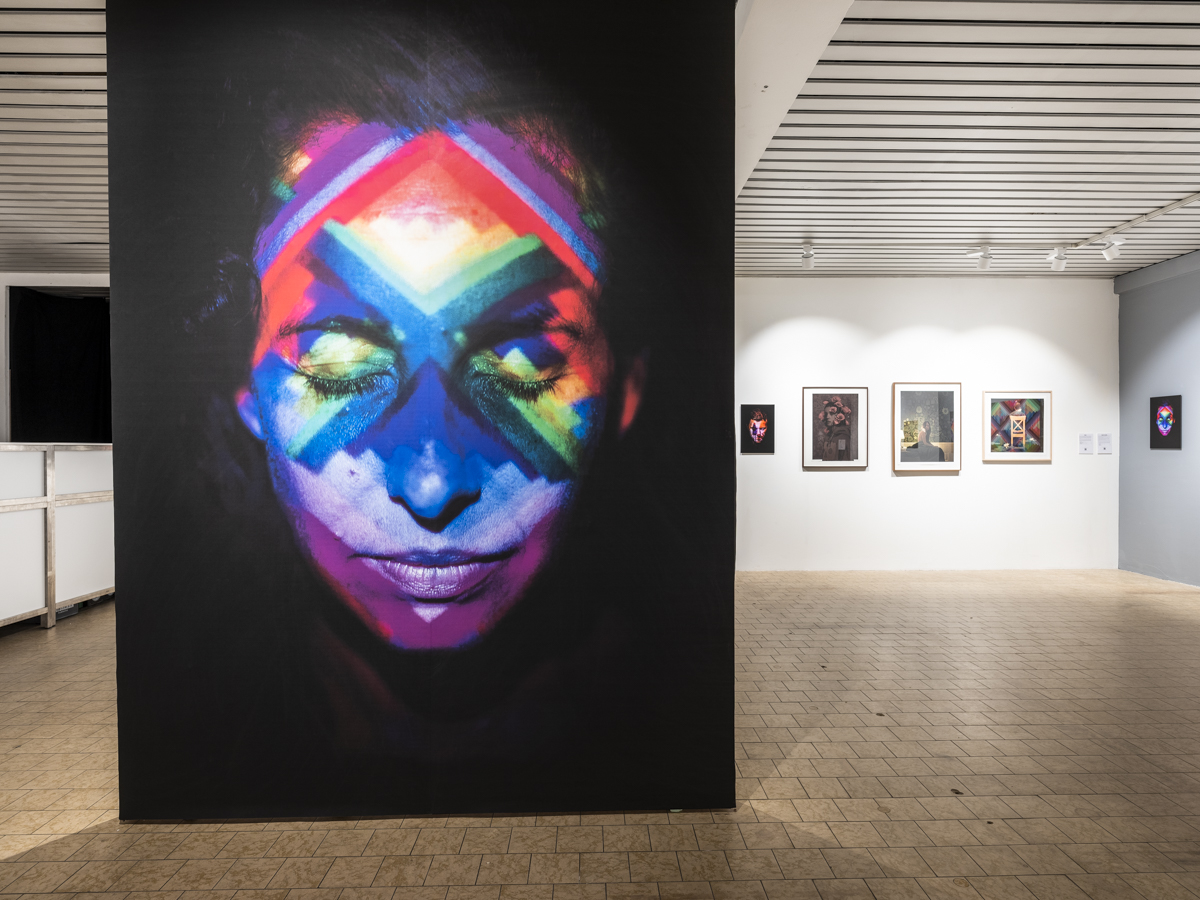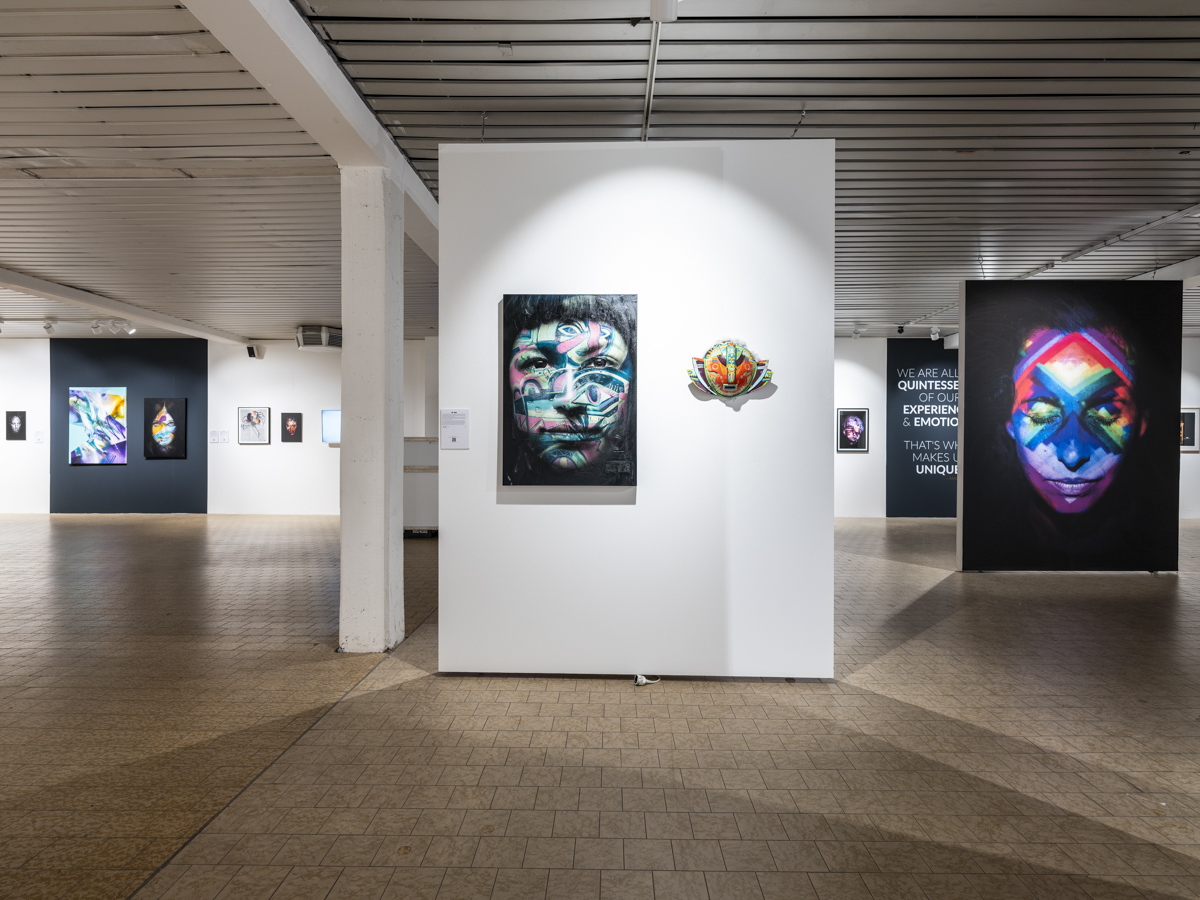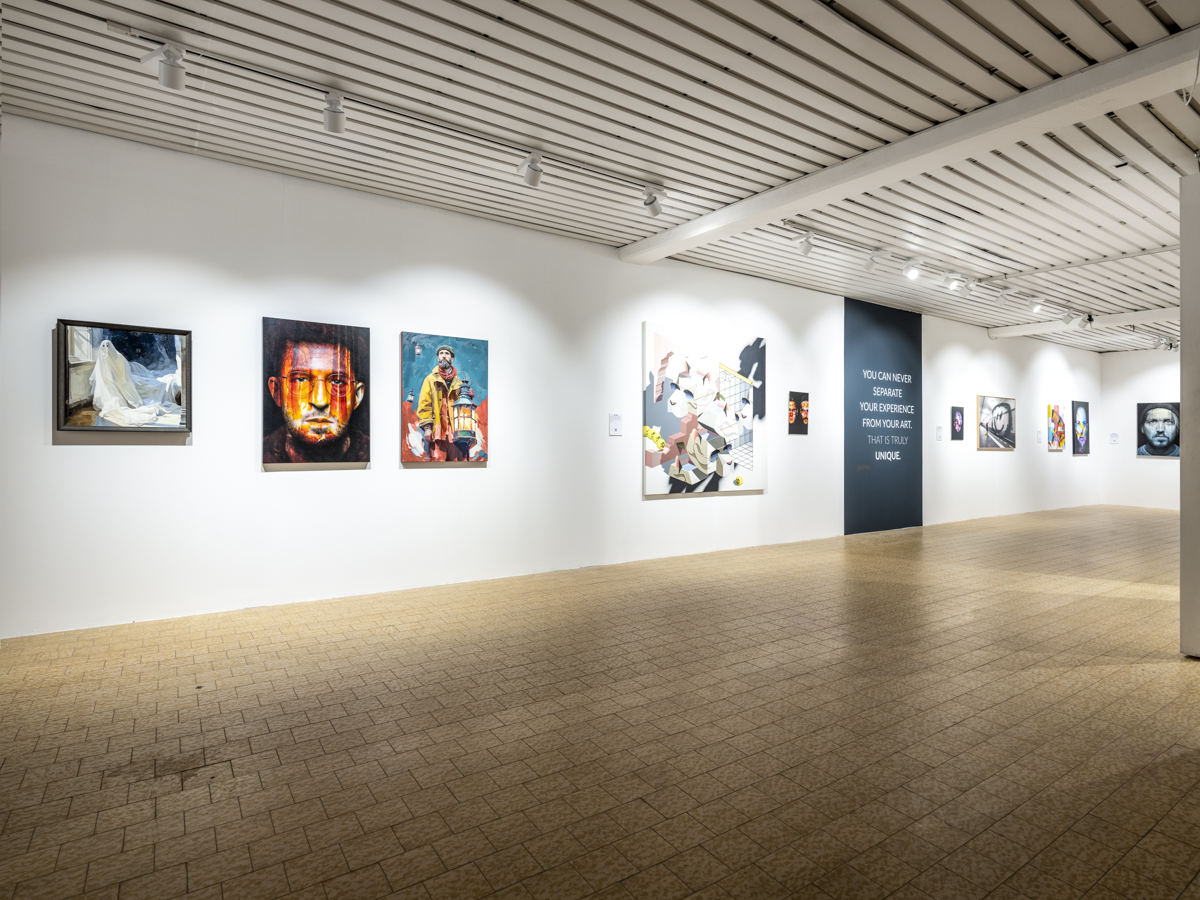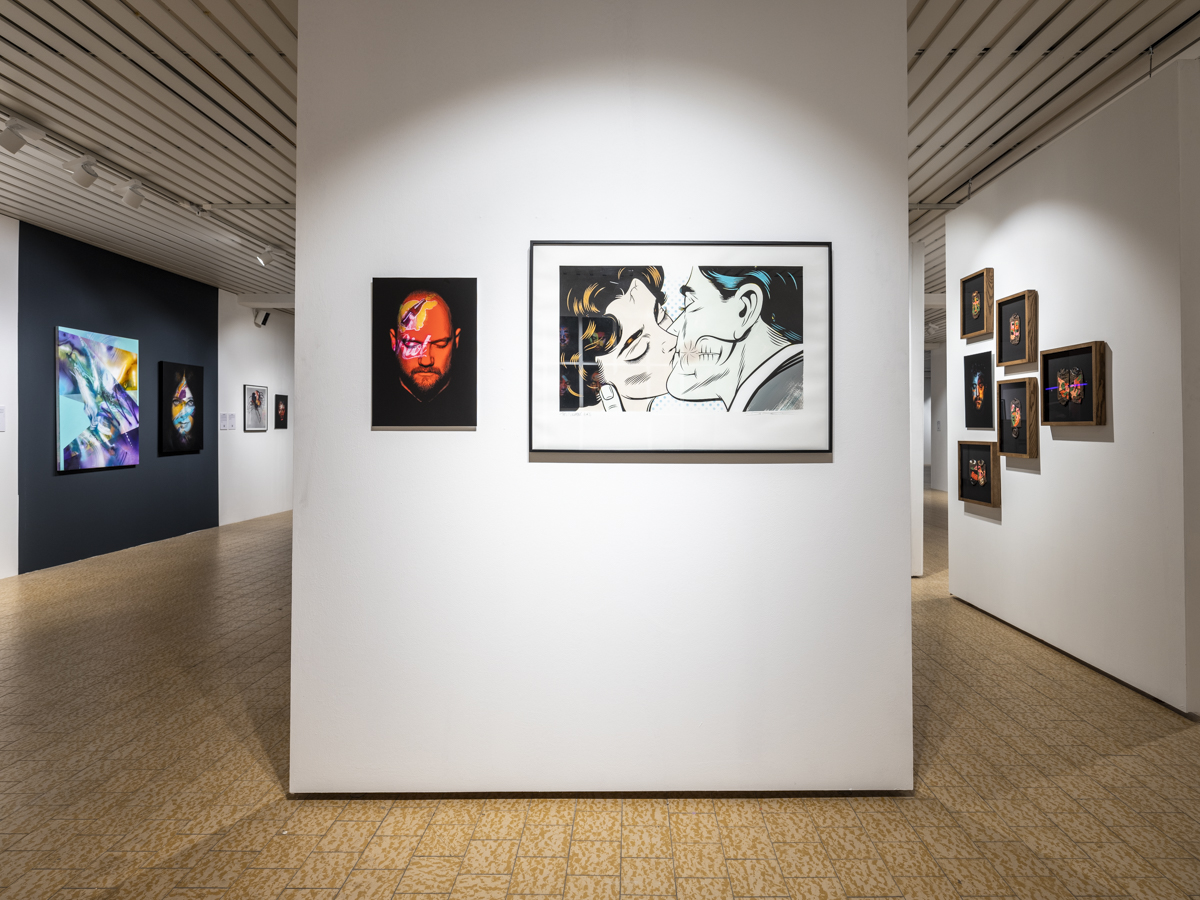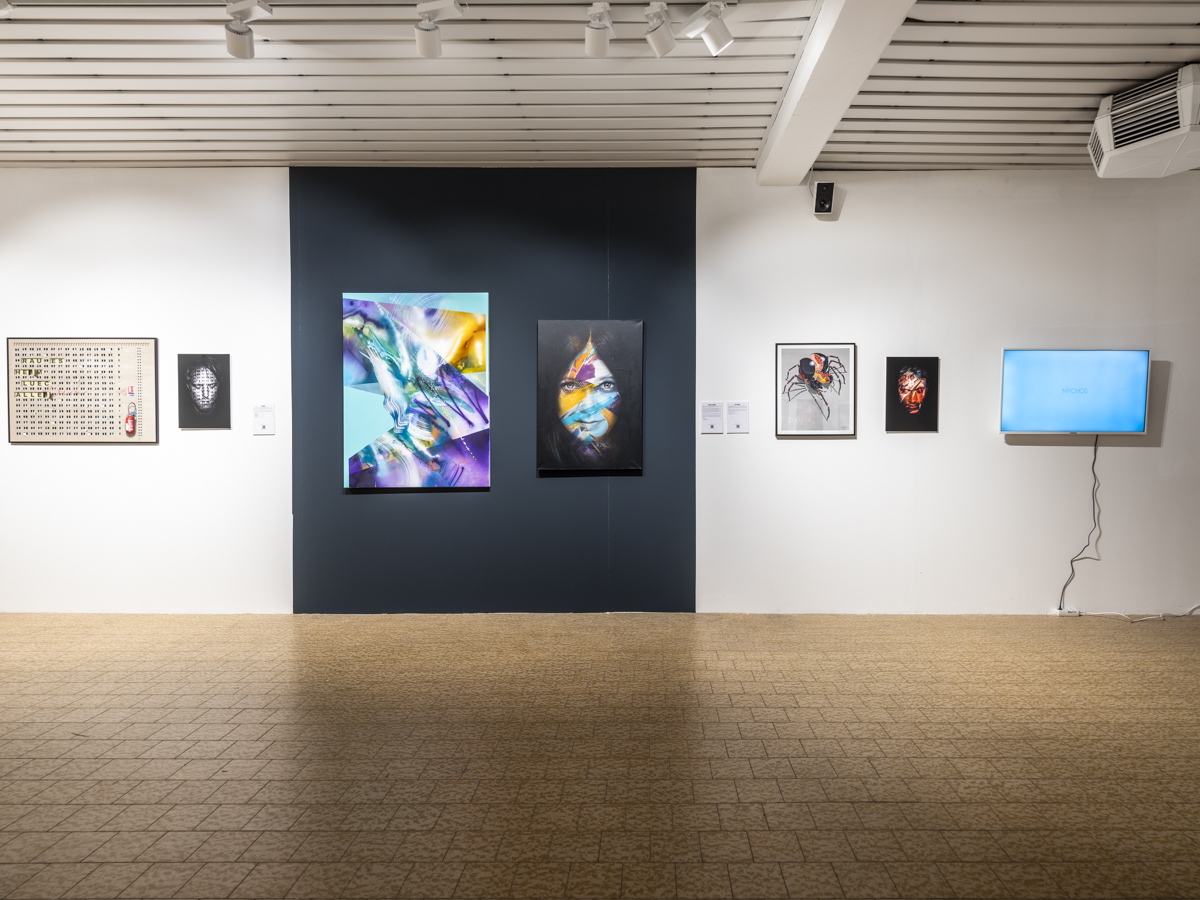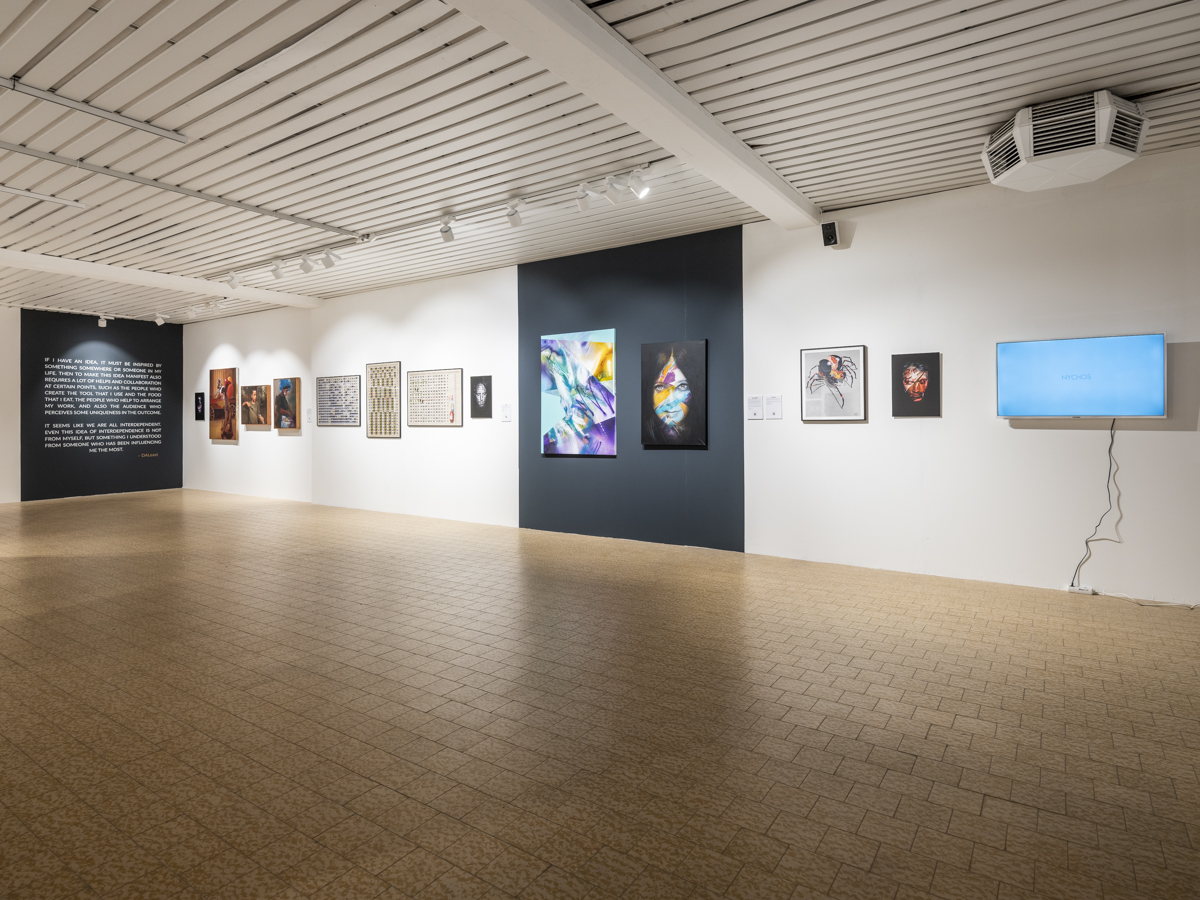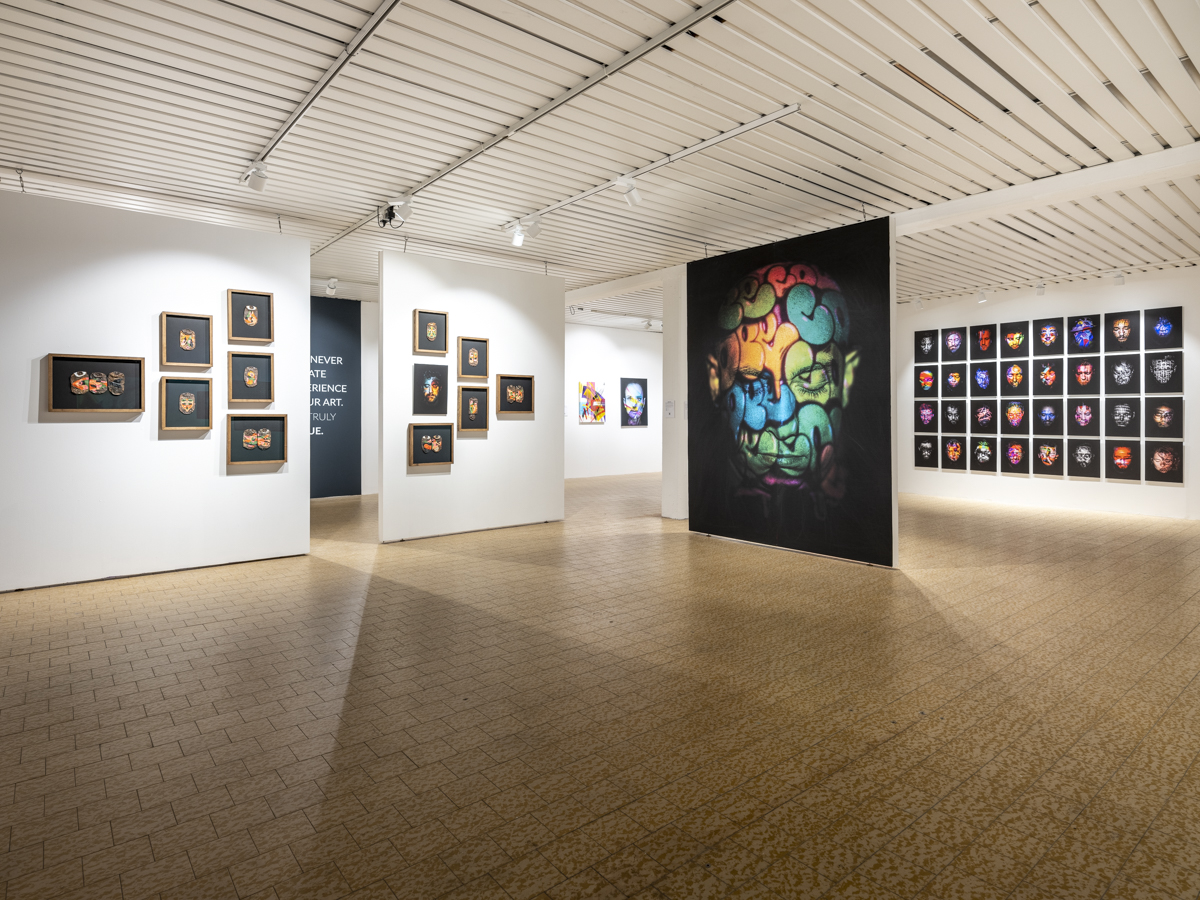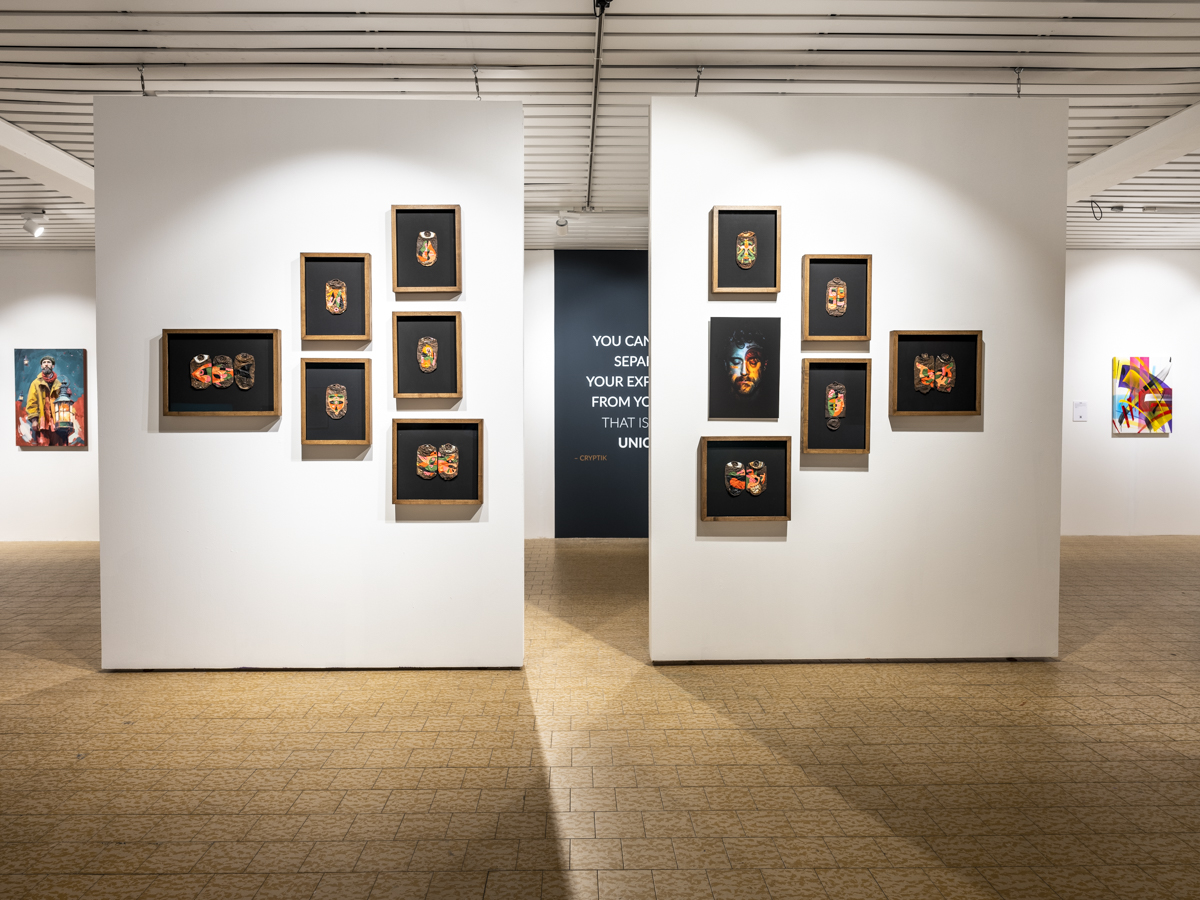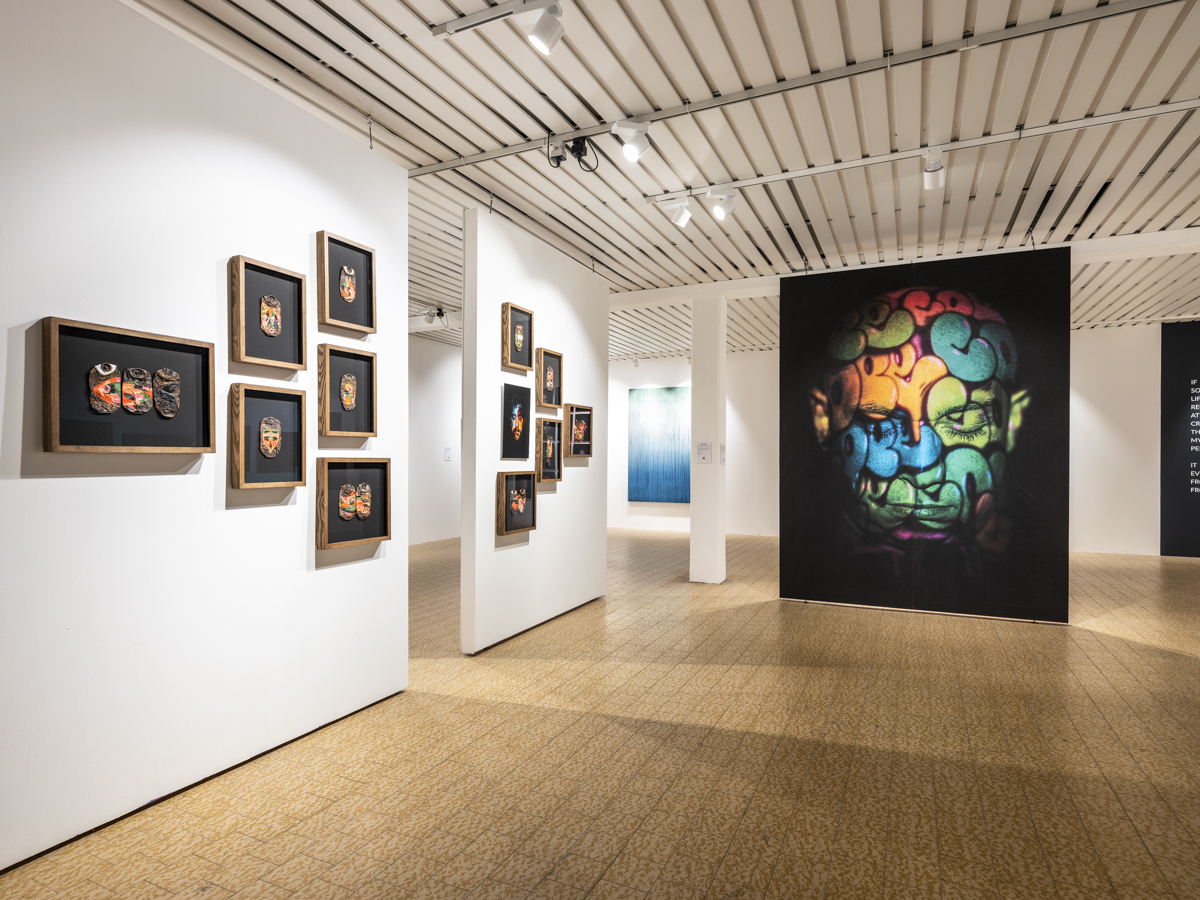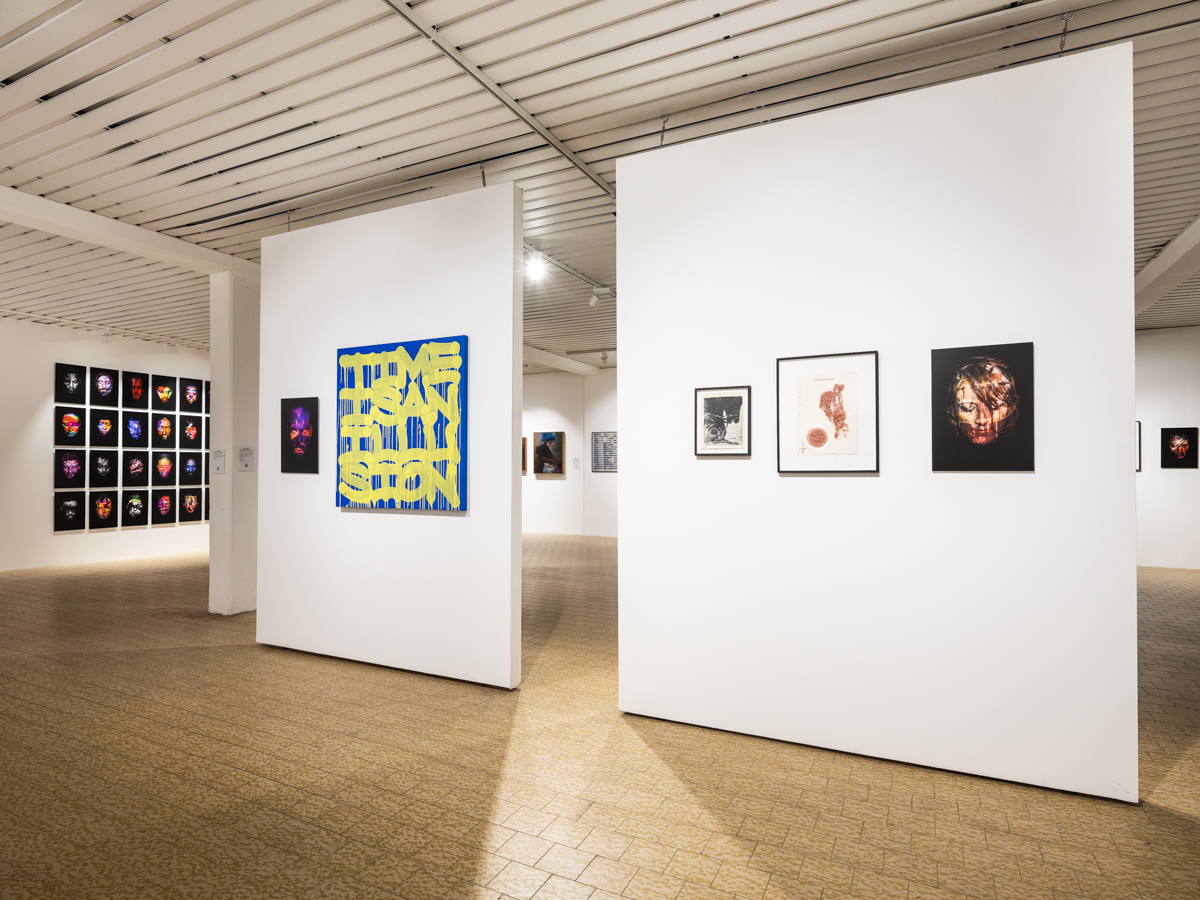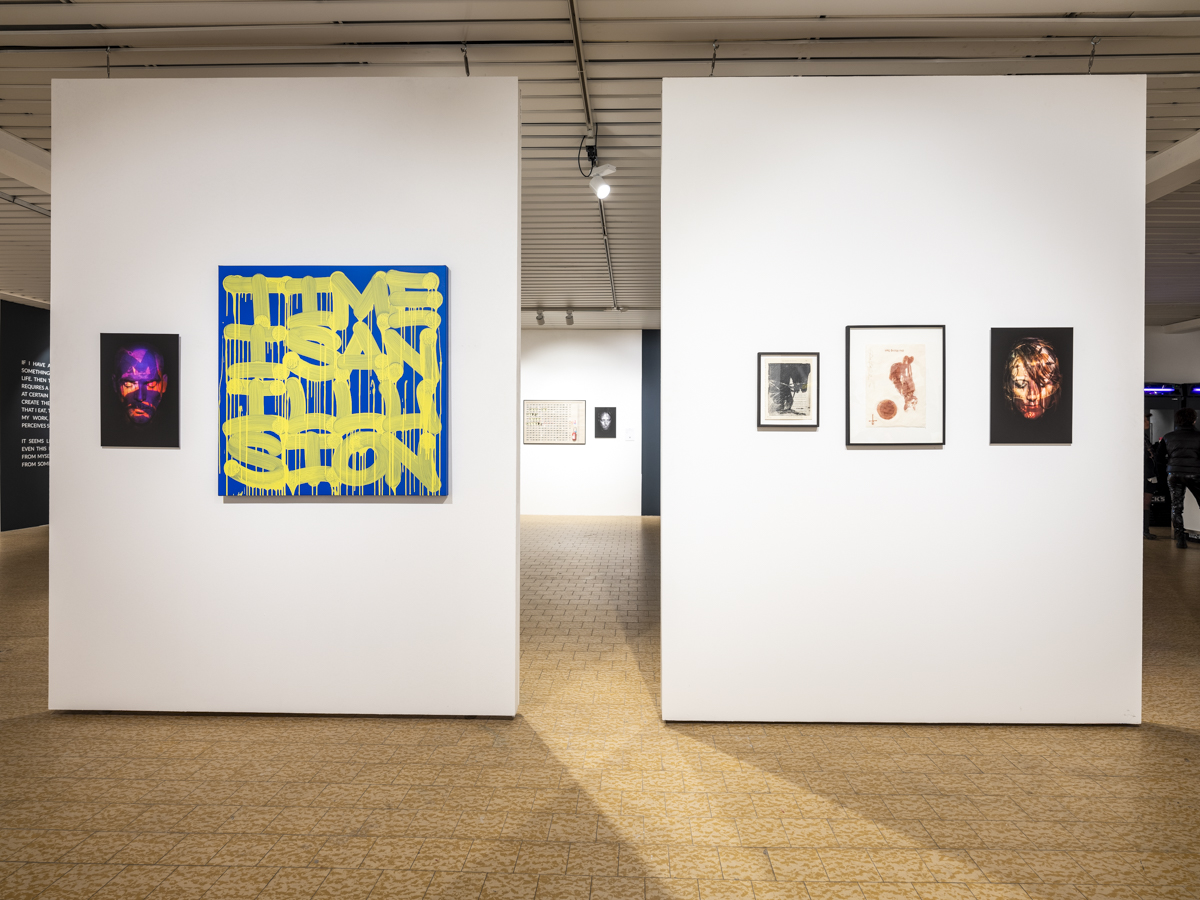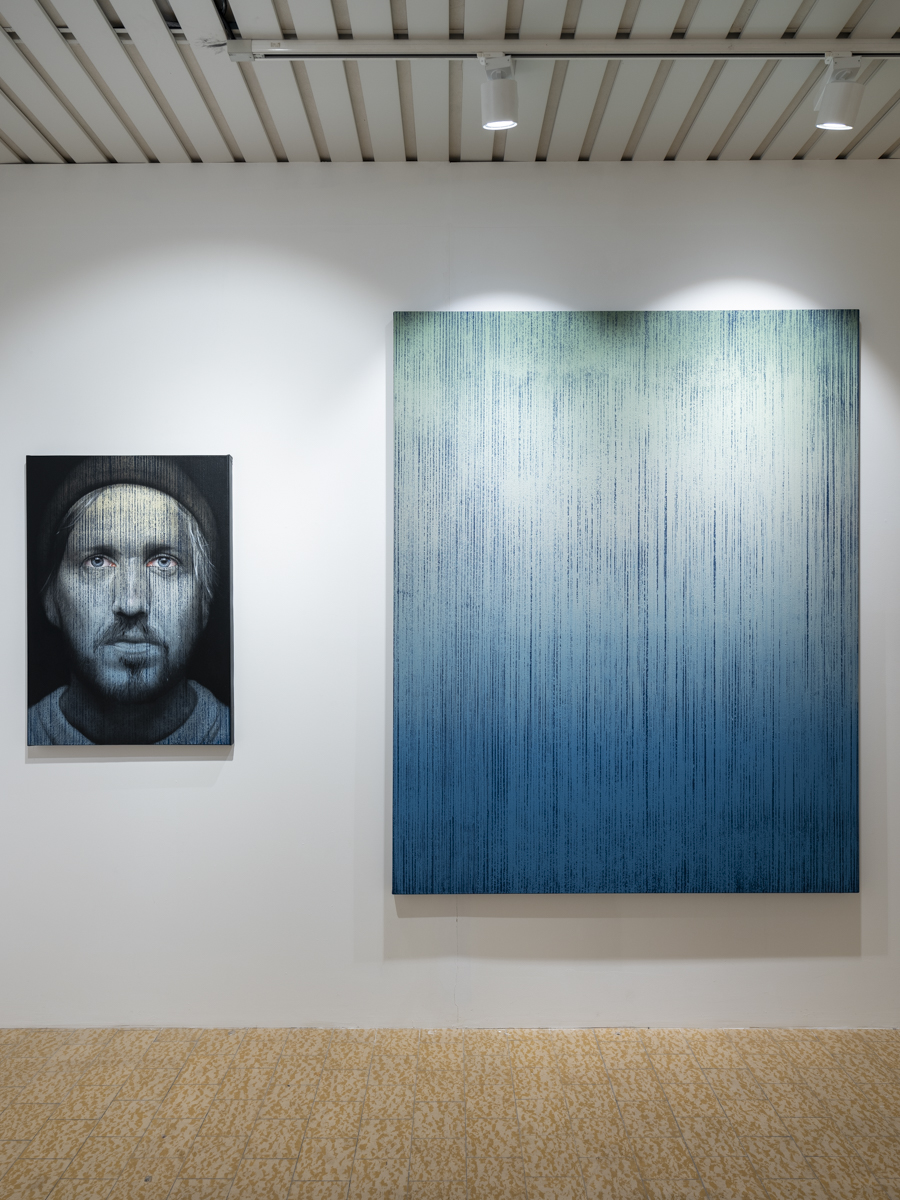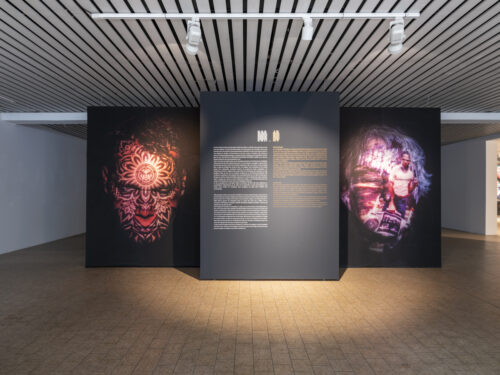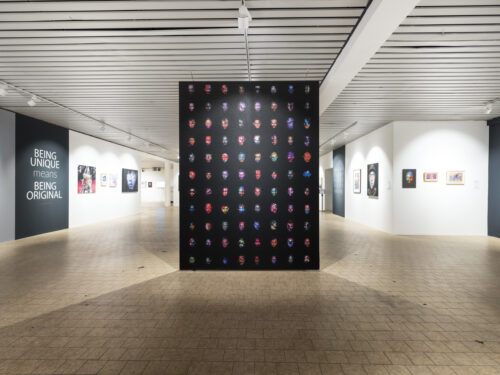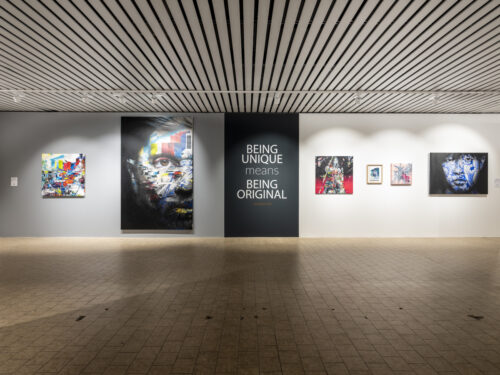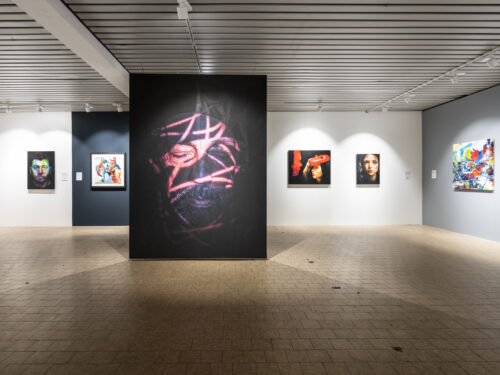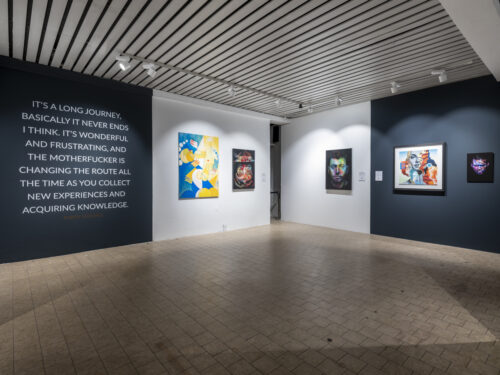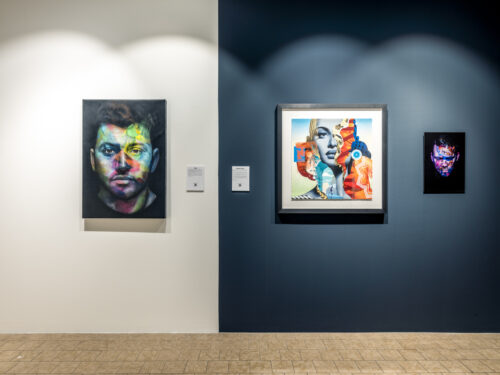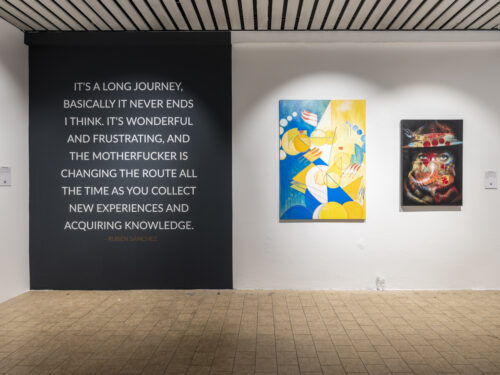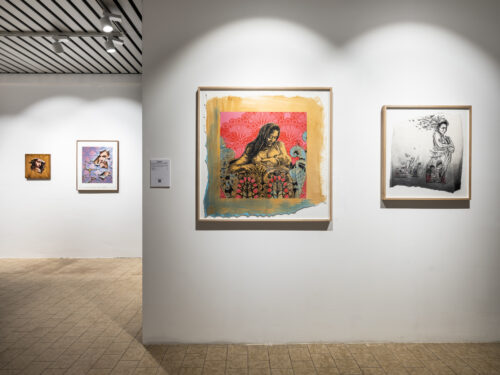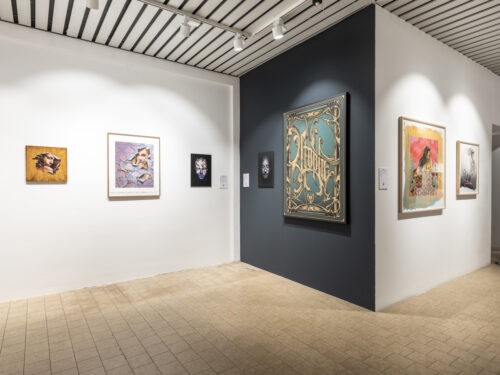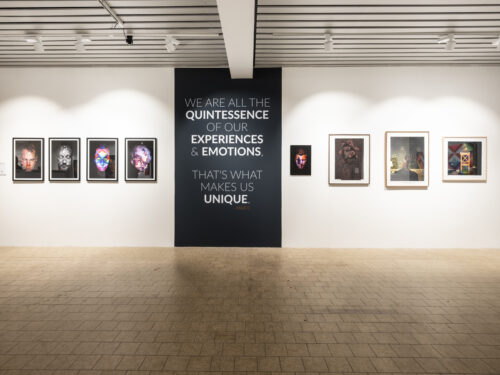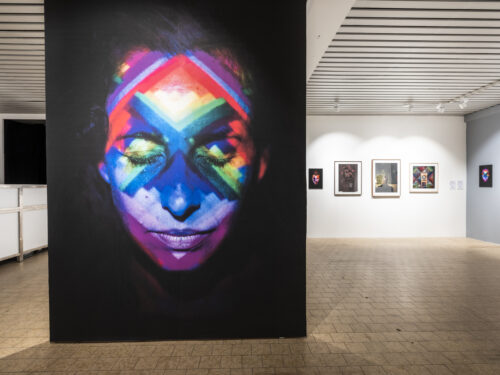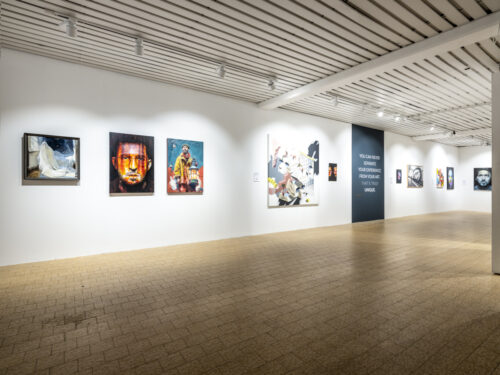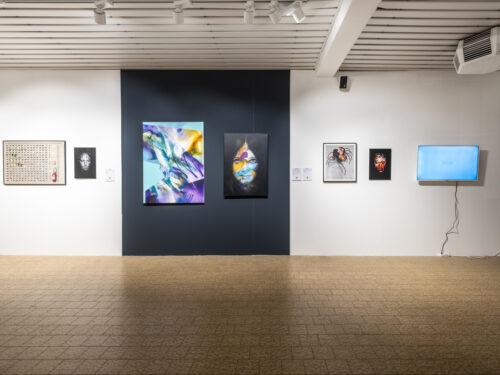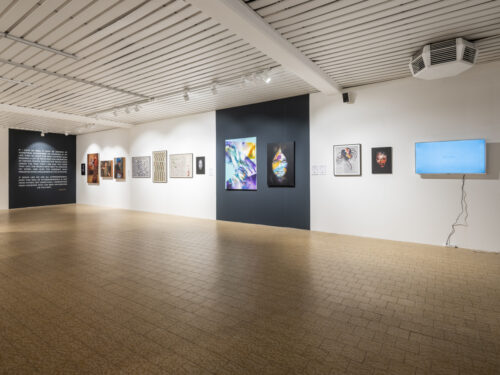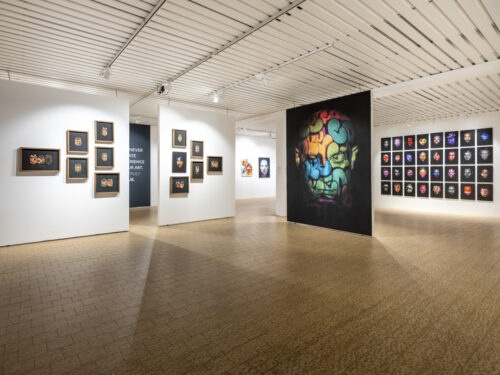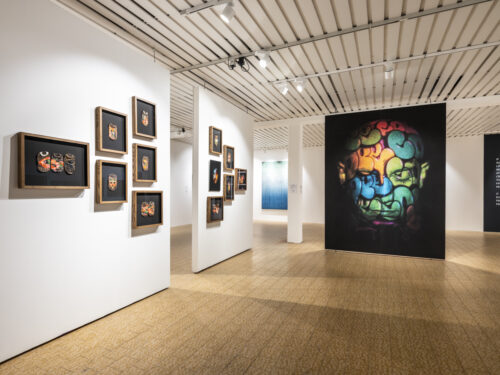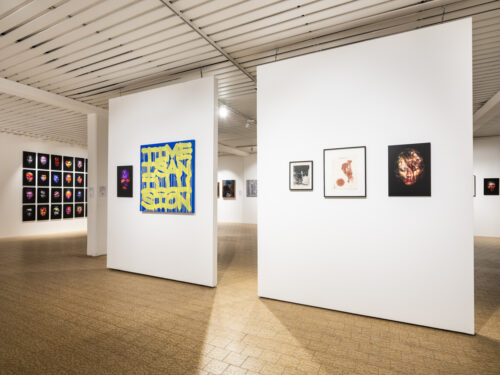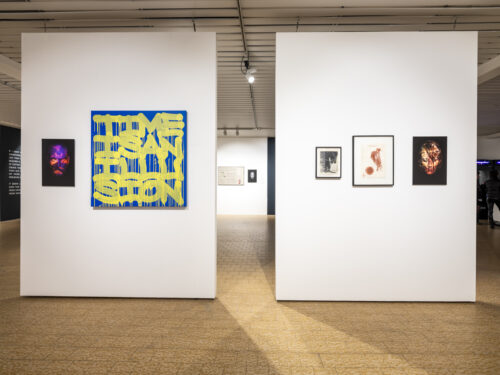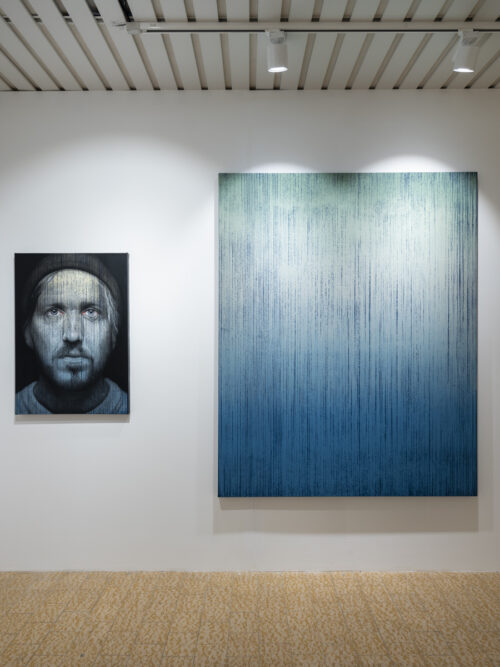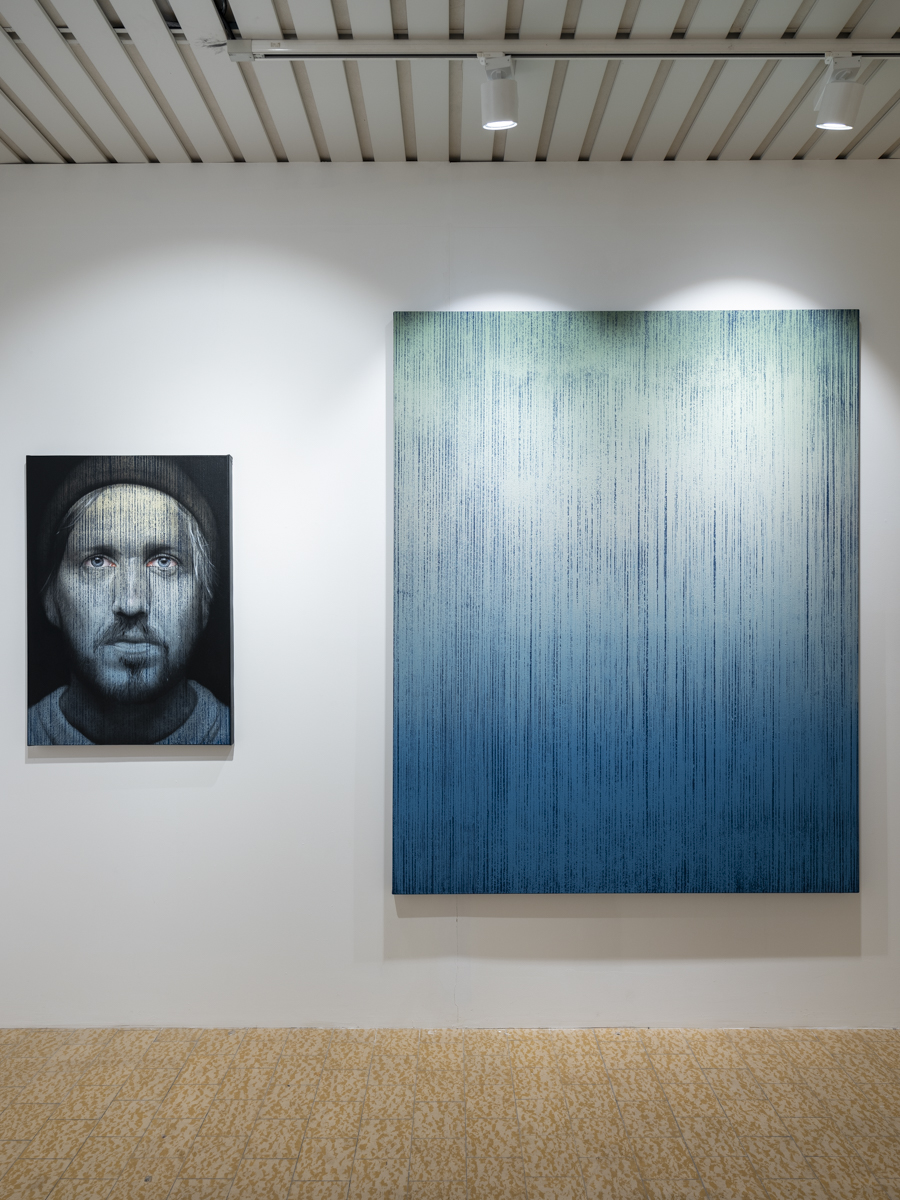 28.04.2023 - 15.07.2023
Insight
Groupshow by AKUT
The INSIGHT exhibition provides a unique look at over 80 internationally renowned street and urban art as well as graffiti artists from all over the world. The focus is on a series of portraits by the contemporary artist and photographer Falk Lehmann, alias AKUT, presented in different variations. For more than 10 years, a unique collection of photos of his colleagues, role models and friends has been created, with their own artistic work projected onto their faces for the portrait. AKUT, active since the 1990s and internationally recognized for his photorealistic style, understands the face as a kind of canvas that is marked by traces of one's individual life and is therefore unique. The projection of the works of art as an important passion of those portrayed leads to the visualized merge of private individuals and artists' personalities.

Fundamental questions about artistic creation and authorship are raised: To what extent does art provide insight into the inner being of a person? Or is artistic expression not rather a masquerade characterized by external influences? It is interesting to consider that the area of ​​graffiti in particular is characterized by pseudonyms and masking due to its illegal status. And how does uniqueness develop in the first place?

INSIGHT is a continuation of the exhibition of the same name, which was held in 2021 at the Heidelberg gallery Metropolink's Commissary. For the first time, numerous original works by the portrayed artists themselves can also be seen in the Affenfaust Gallery. These are world-famous stars of the scene such as Tristan Eaton (Los Angeles), TILT (Toulouse), Cope2 (New York), faith47 (Cape Town), Martin Whatson (Oslo), Shepard Fairey (Los Angeles) or Maya Hayuk (New York). In addition, ten collaborative works have been created especially for the exhibition, which translate the basic idea of ​​the photo series onto canvas and thus open up a new kind of portrait painting.

Selected works from the exhibition are available here in our online store.
Openings hours
Mittwoch, Donnerstag und Samstag, 14-18 Uhr
Lateview: 26.5. und 23.6., 19-23 Uhr, Eintritt frei.