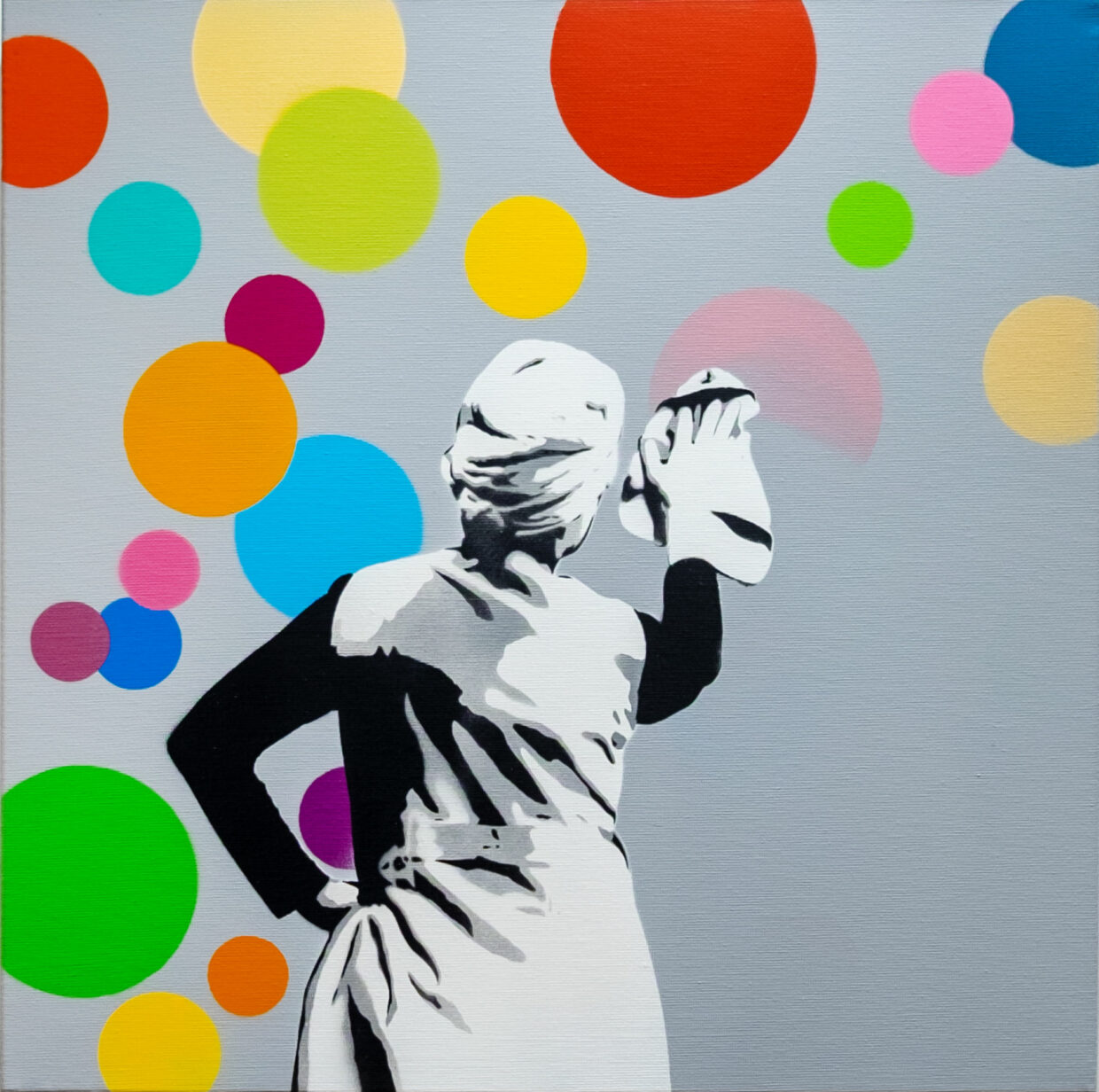 Photo Credit: Kunstrasen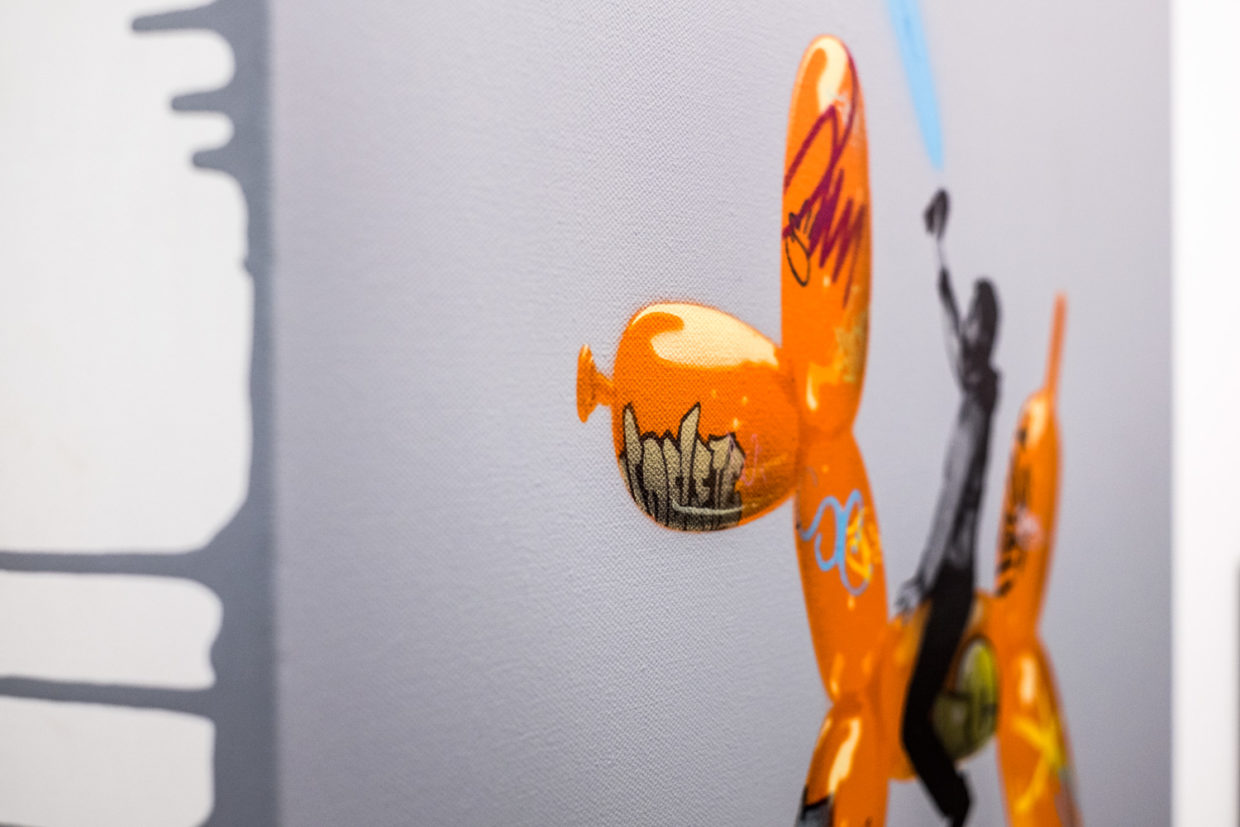 Photo Credit: Kunstrasen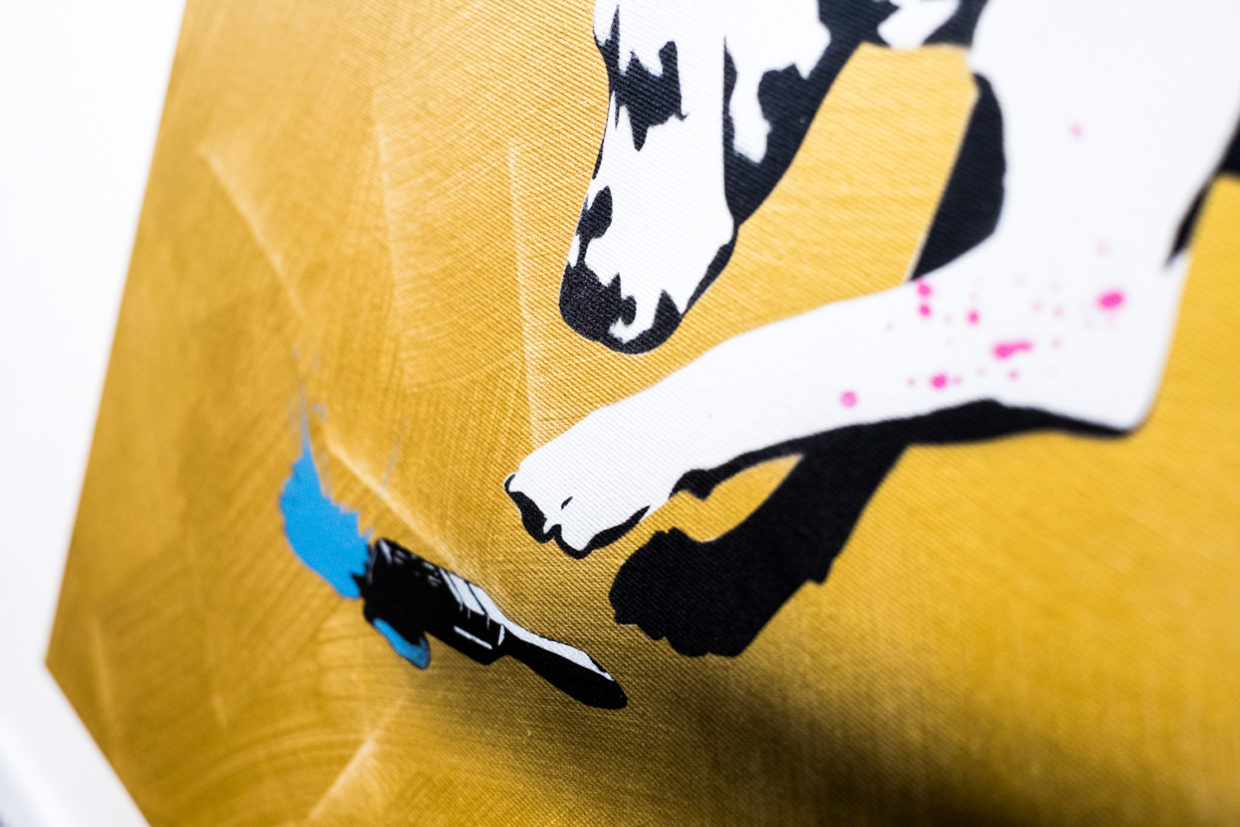 Photo Credit: Kunstrasen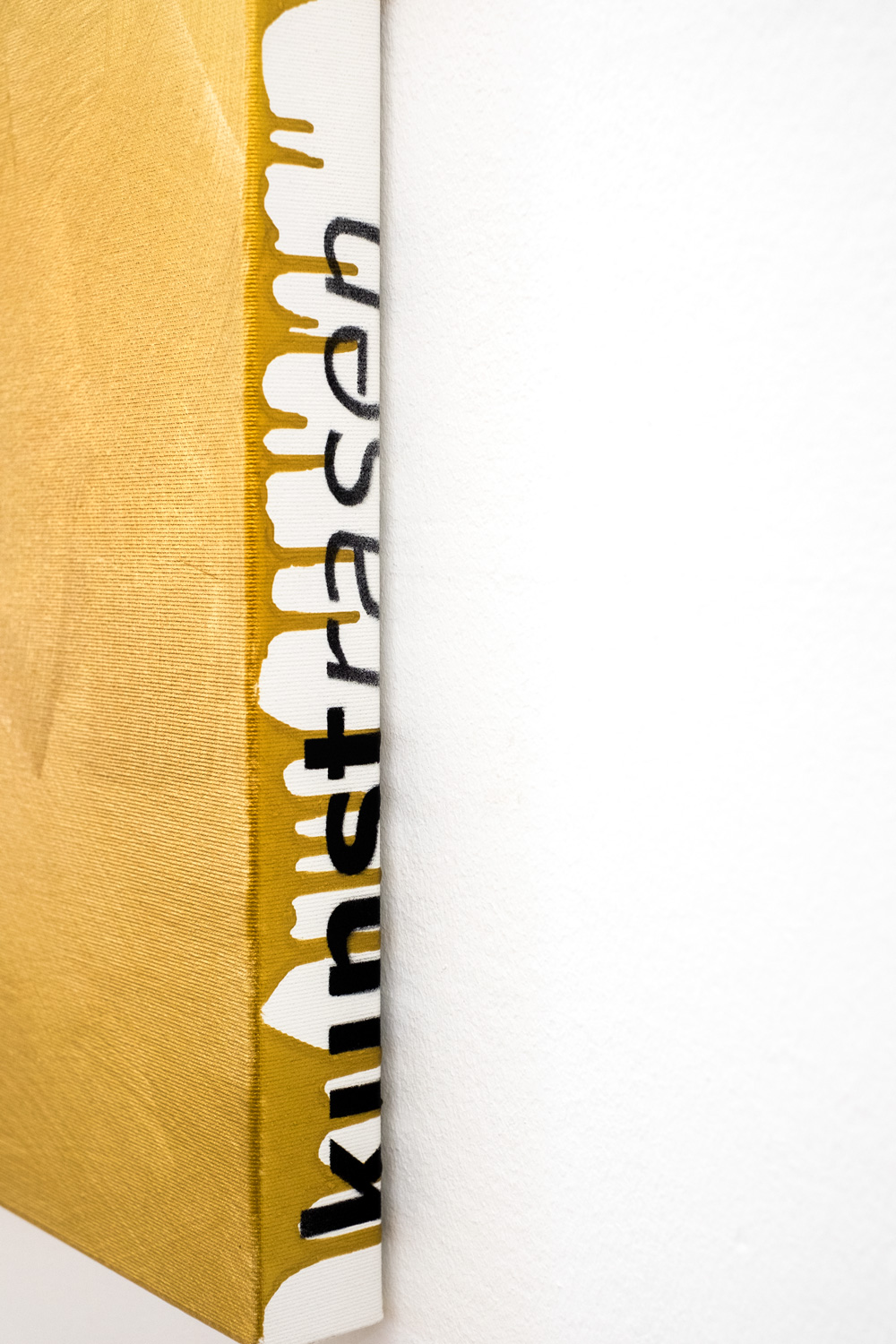 Photo Credit: Kunstrasen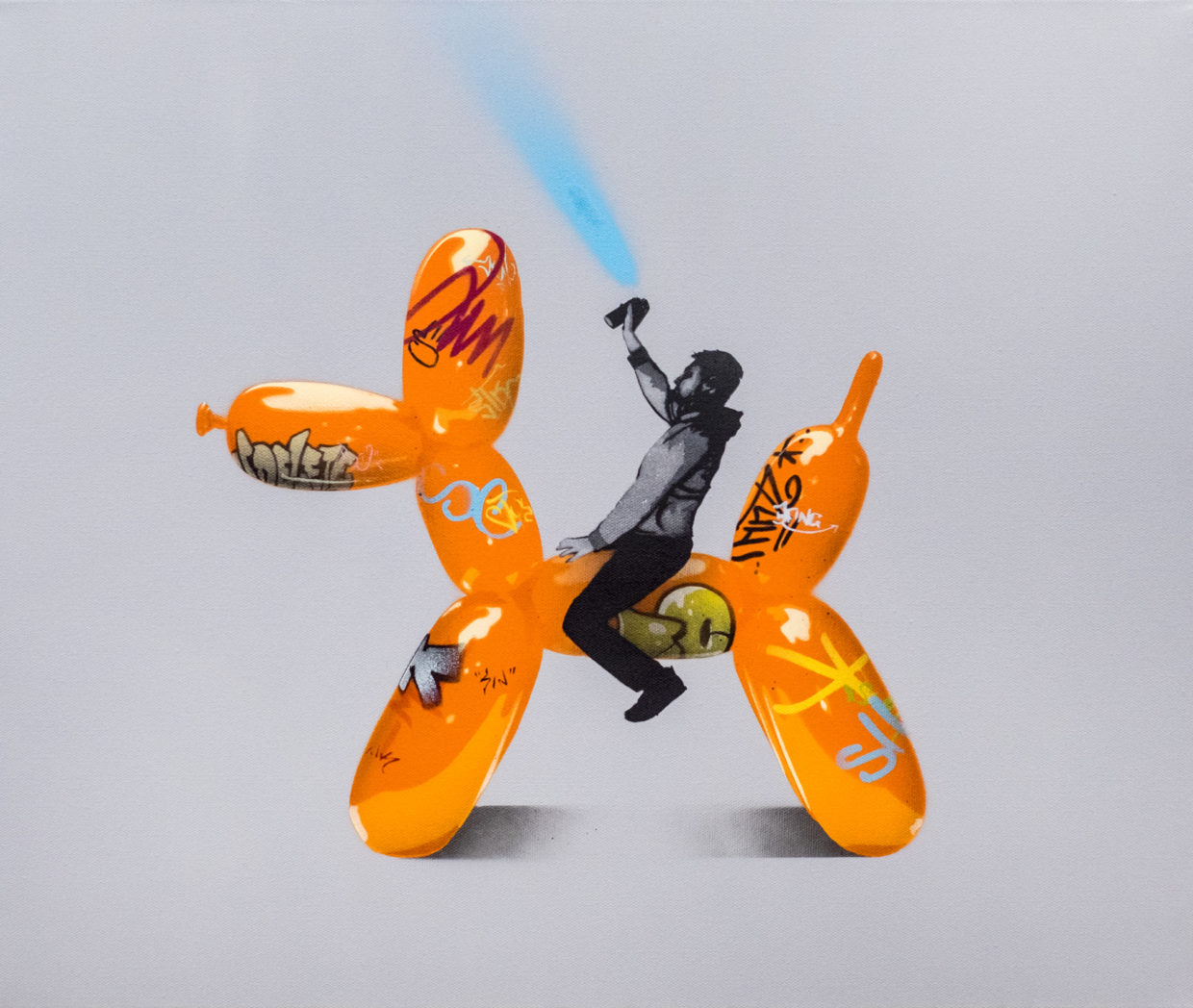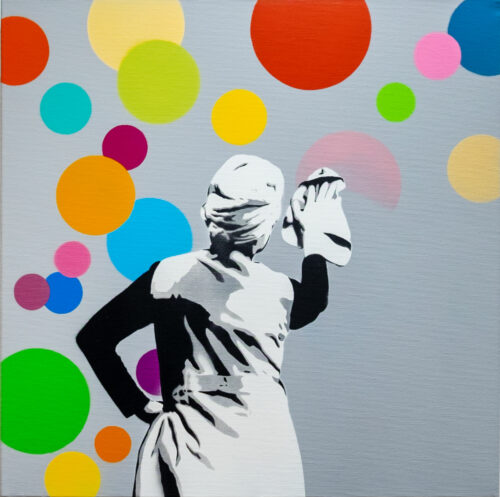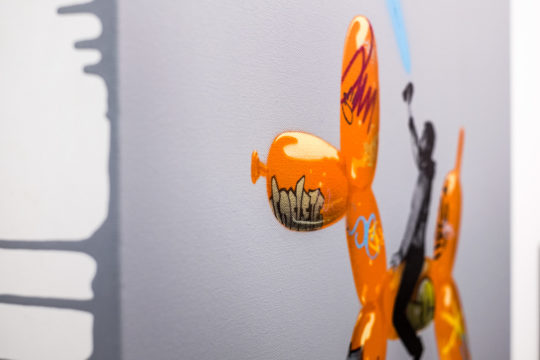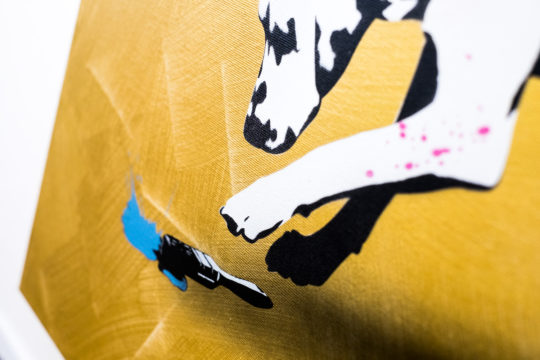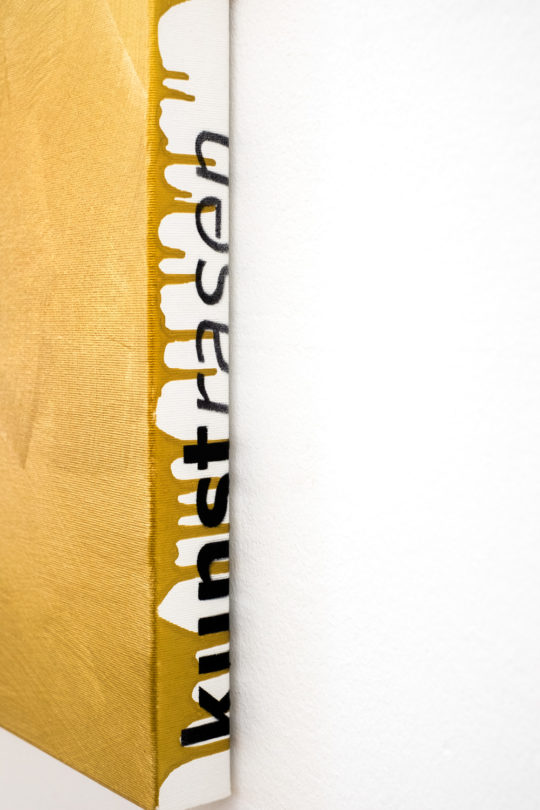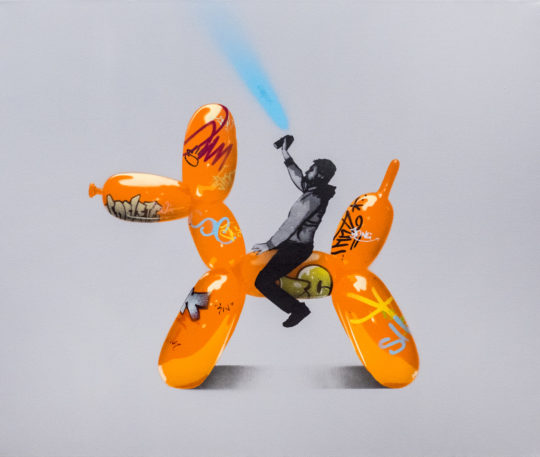 Kunstrasen
At the first view Kunstrasen is a classic stencil artist, at second glance you can see the recurring connections in the world of art history. Which he translates into his medium the "stencil" in contemporary street art.
Street artists who have adopted the medium of the stencil are often strikingly political and thus express their grievances or ask the world. Kunstrasen treats here goes another way he uses art icons in the form of modern art works and puts them into a story. In the work "Spot Remover", for example, a cleaning lady wipes dots clean which are supposed to remind us of the dots of Damien Hirst. In the work "Art Rodeo" a man with a spray can rides up with a spray can spraying the Balloon Dog by Jeff Koons. David would like to draw attention to the fact that the viewing and accepted art league à la Koons, Hirst… often laugh at the new artists and art movements and don't take them seriously. Only when the acceptance has arrived in the society and there is no escape there are also the upper leagues.
Born in 1979 and growing up in the countryside in the south-west of Germany the desire for something else grew faster than kunstrasen did. After finishing school kunstrasen moved to Canada and university in the UK followed. Studies and work in design did let grow the urge for something else again so the long time hobby of stencilism became a profession. After taking several twists and turns, Kunstrasen is now back in the area where he grew up and doing his art which probably is what he has been looking for in the first place.