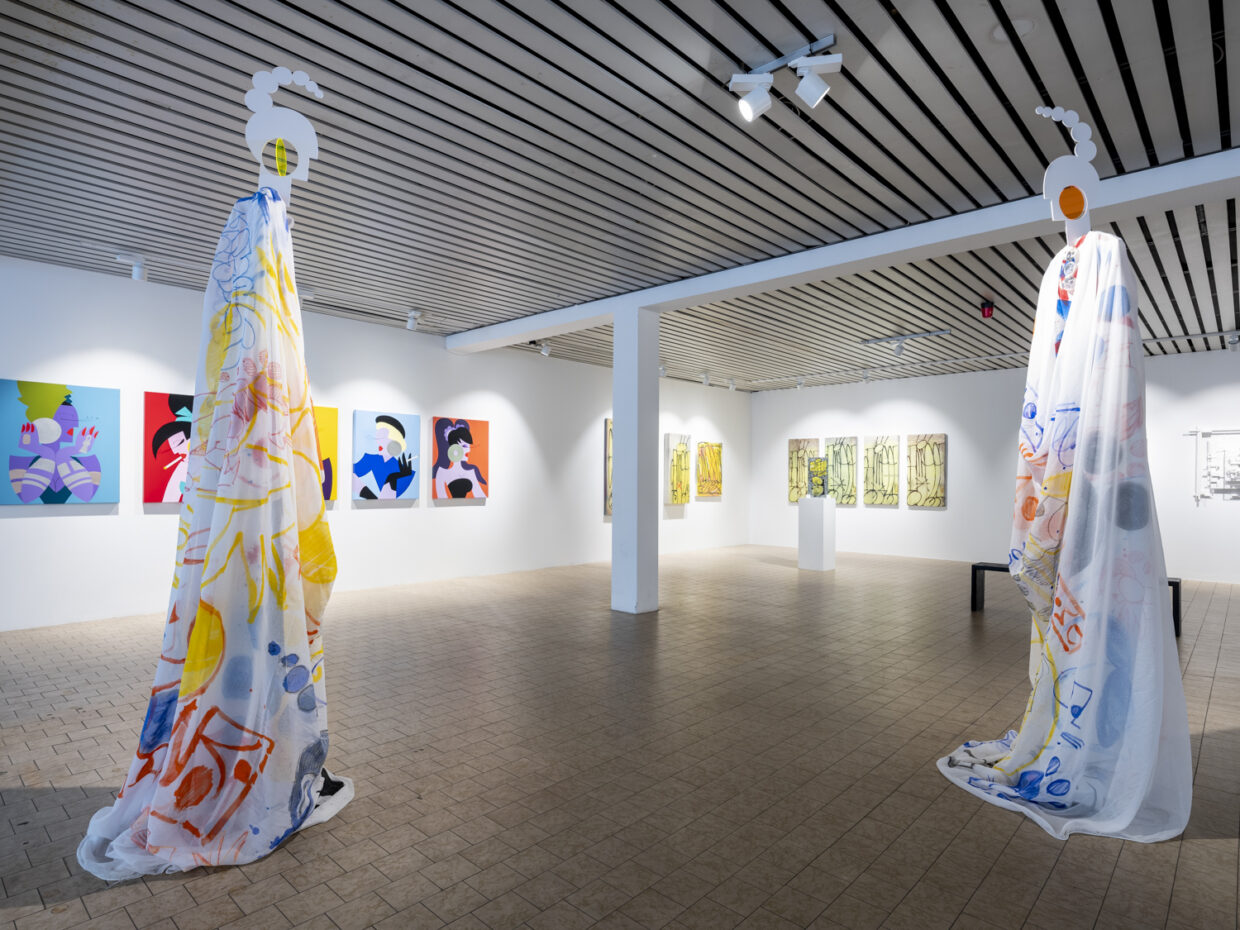 Photo Credit: Tomas Engel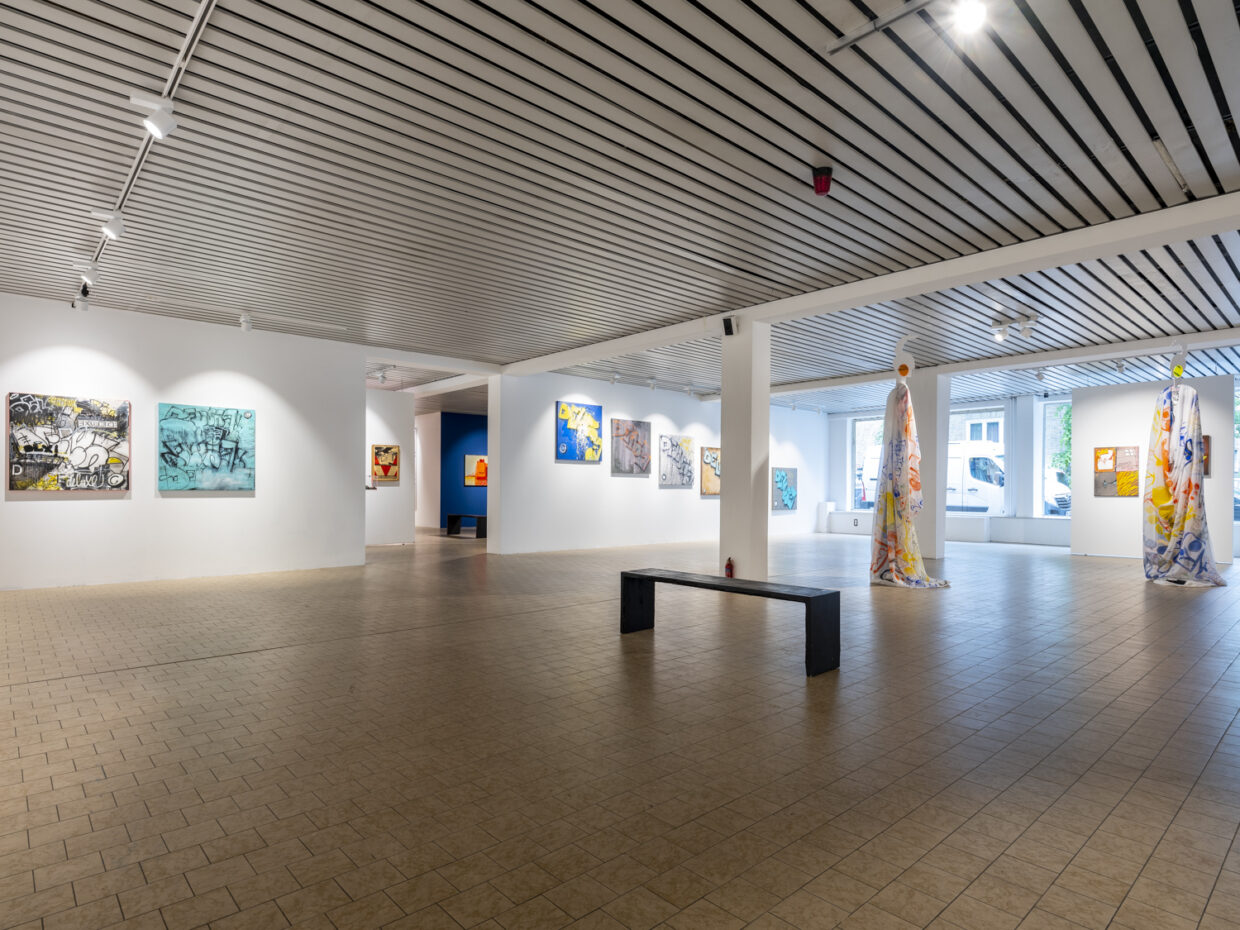 Photo Credit: Tomas Engel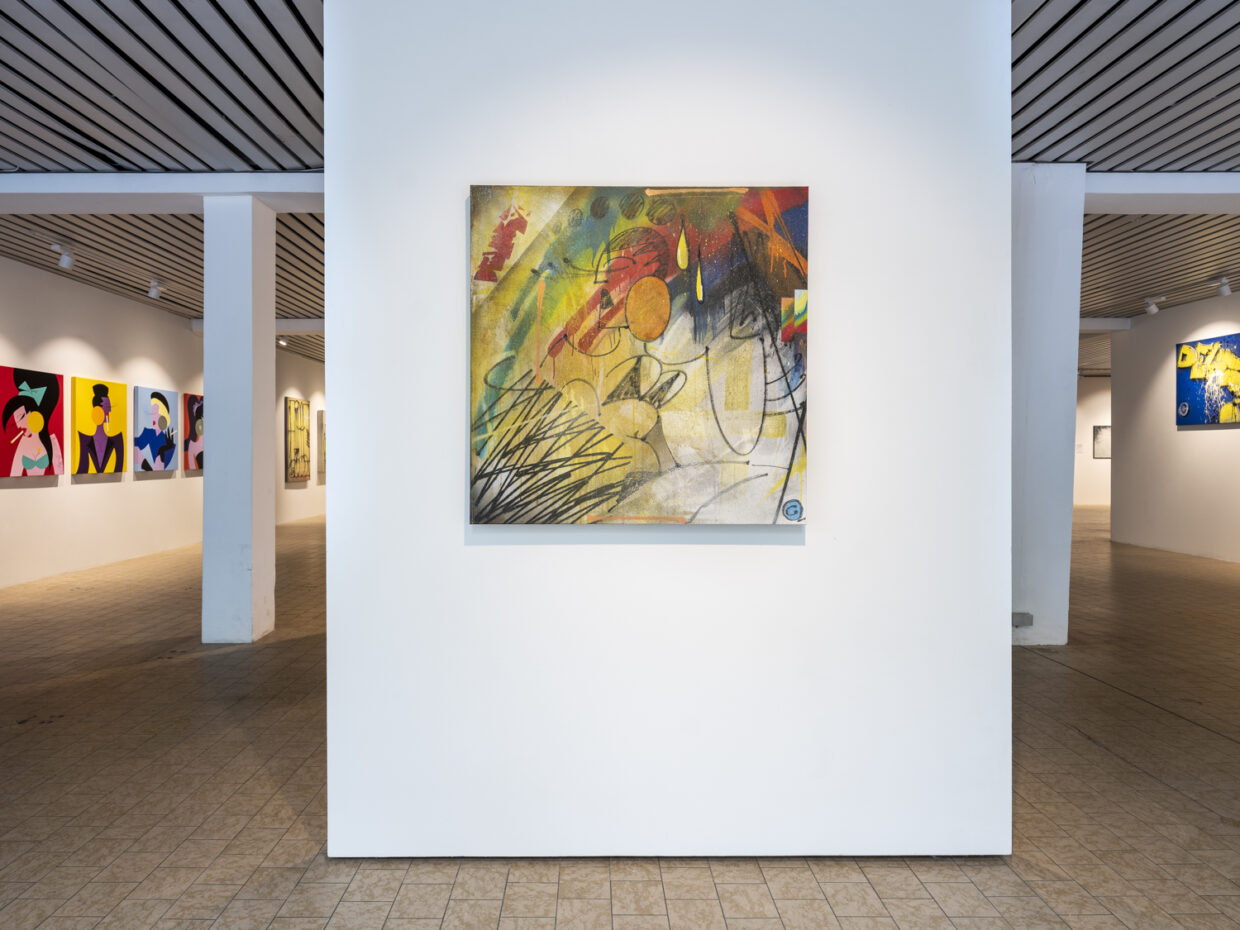 Photo Credit: Tomas Engel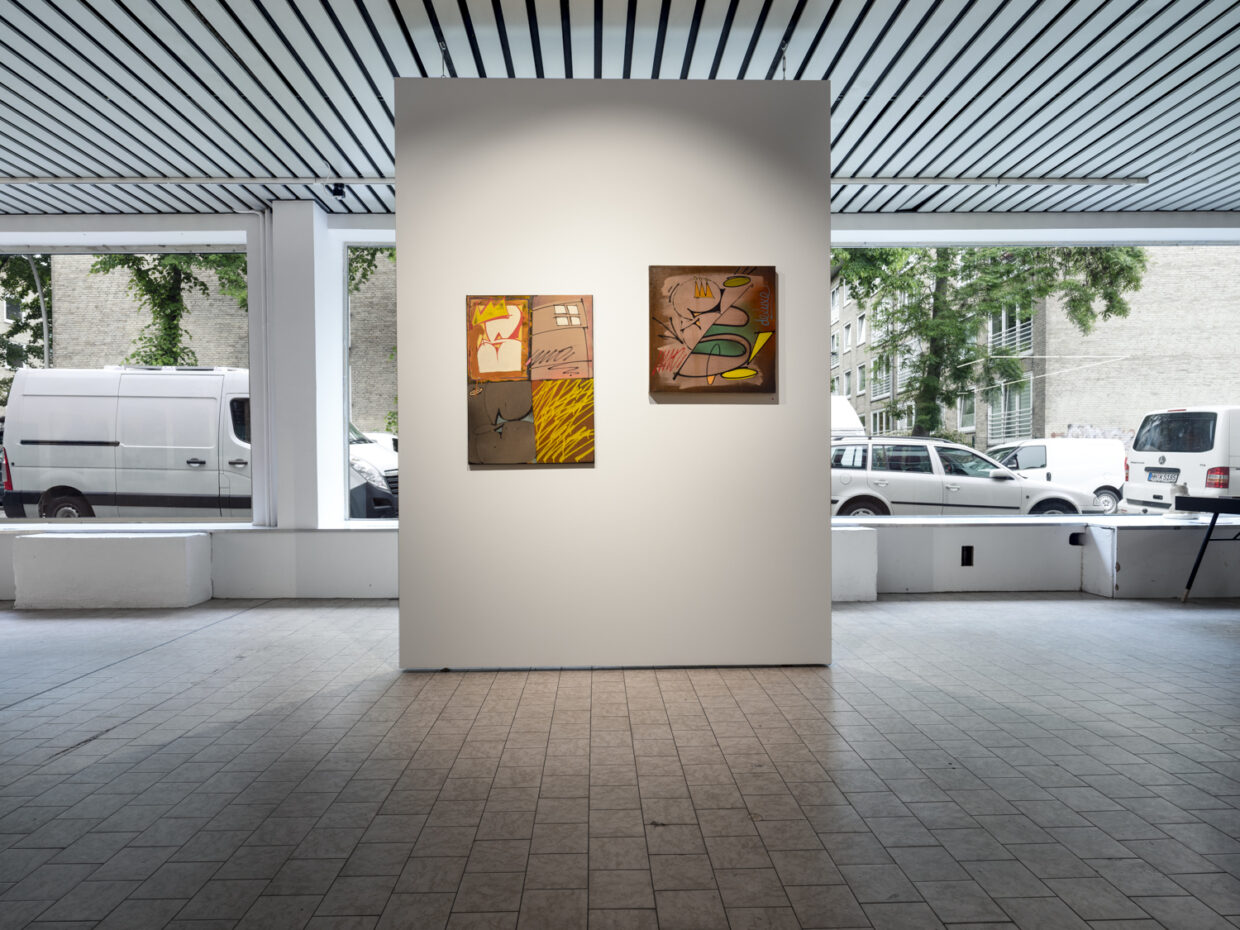 Photo Credit: Tomas Engel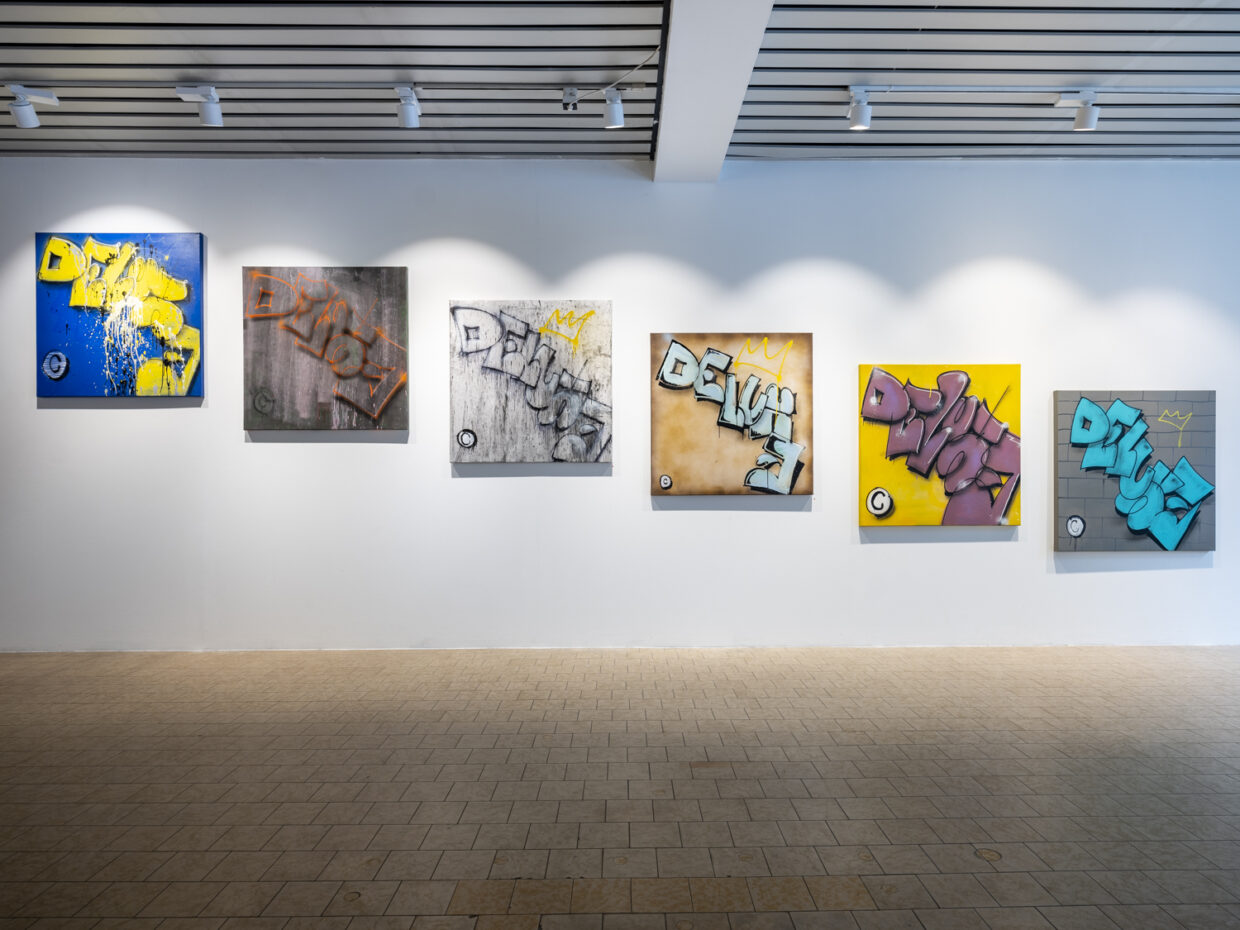 Photo Credit: Tomas Engel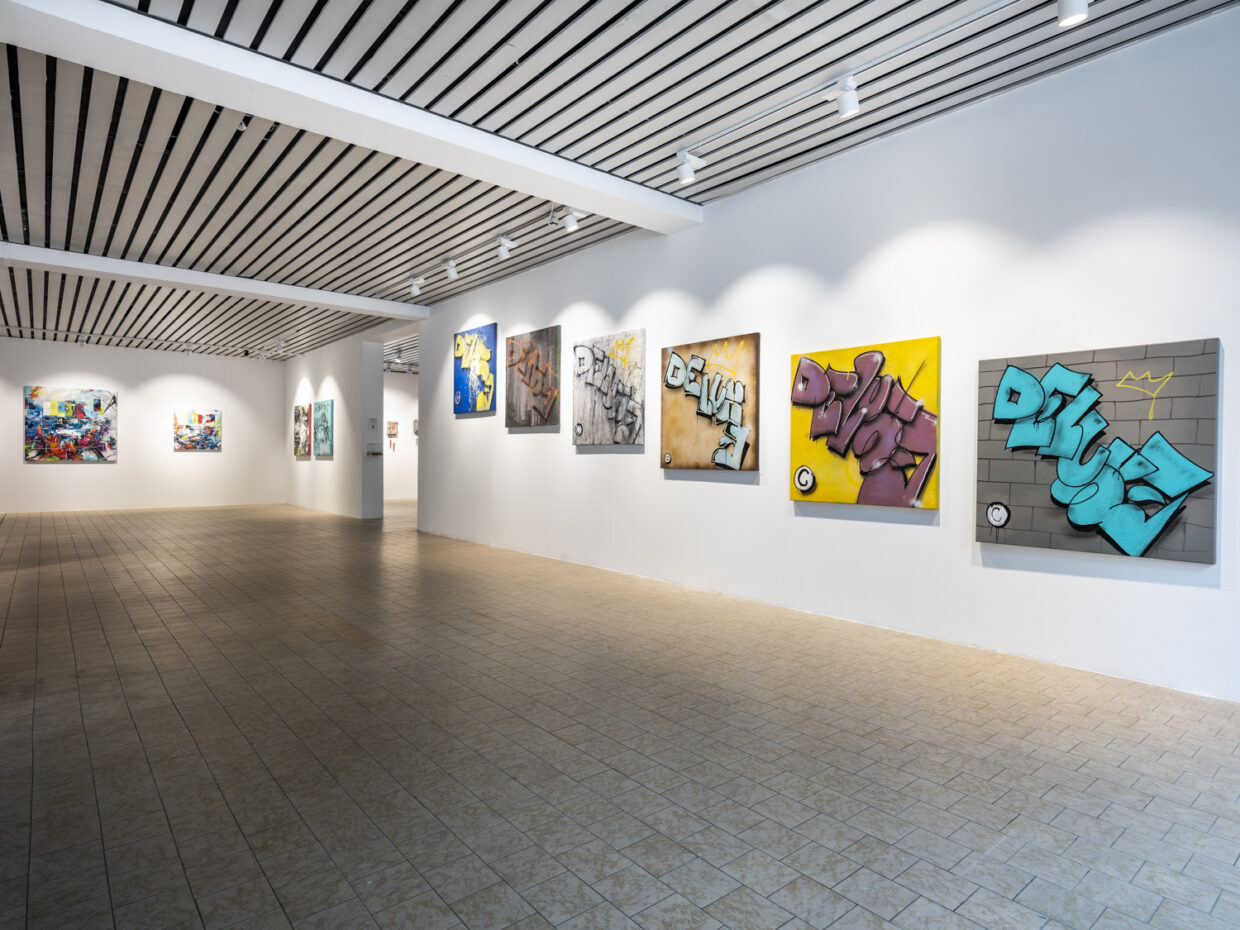 Photo Credit: Tomas Engel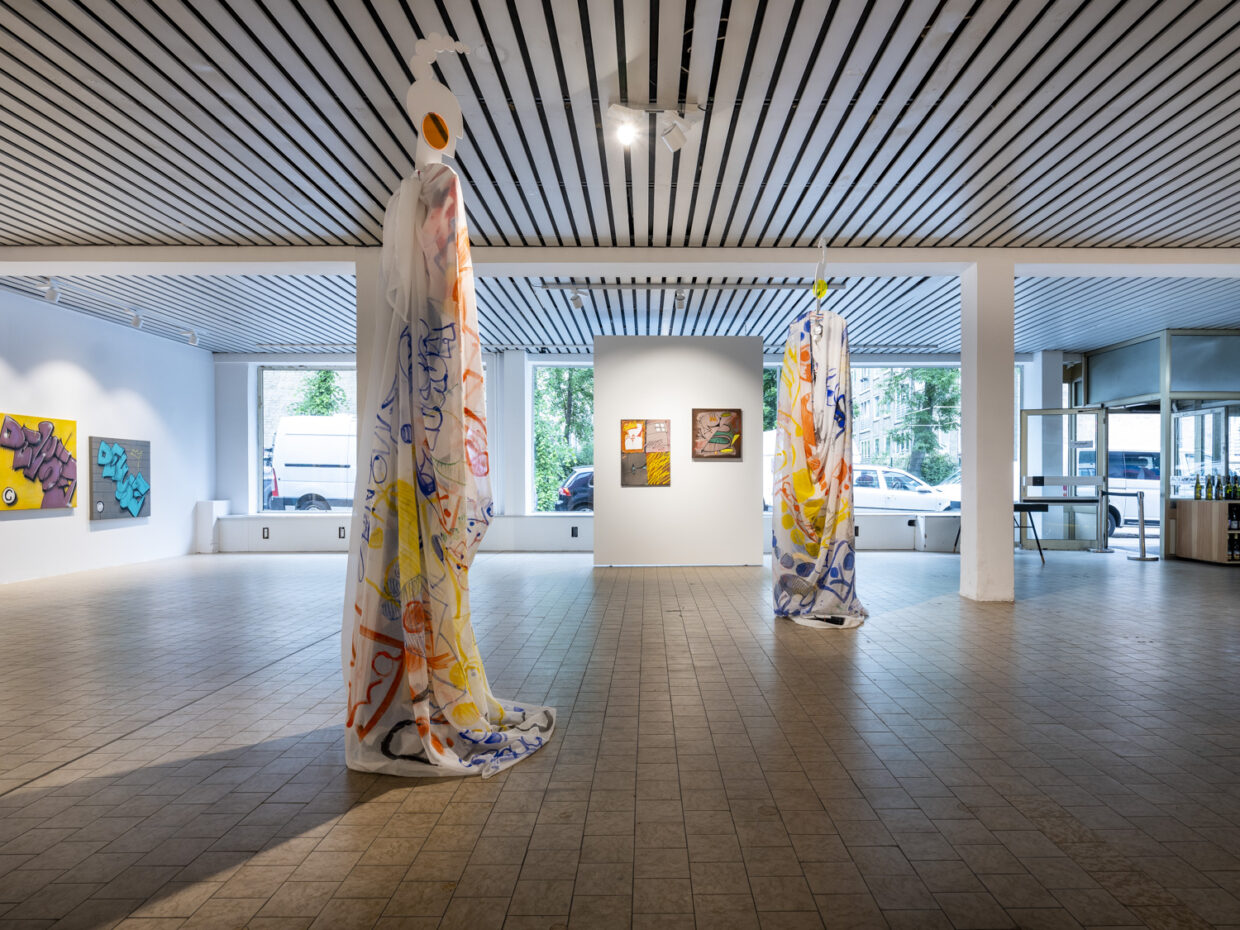 Photo Credit: Tomas Engel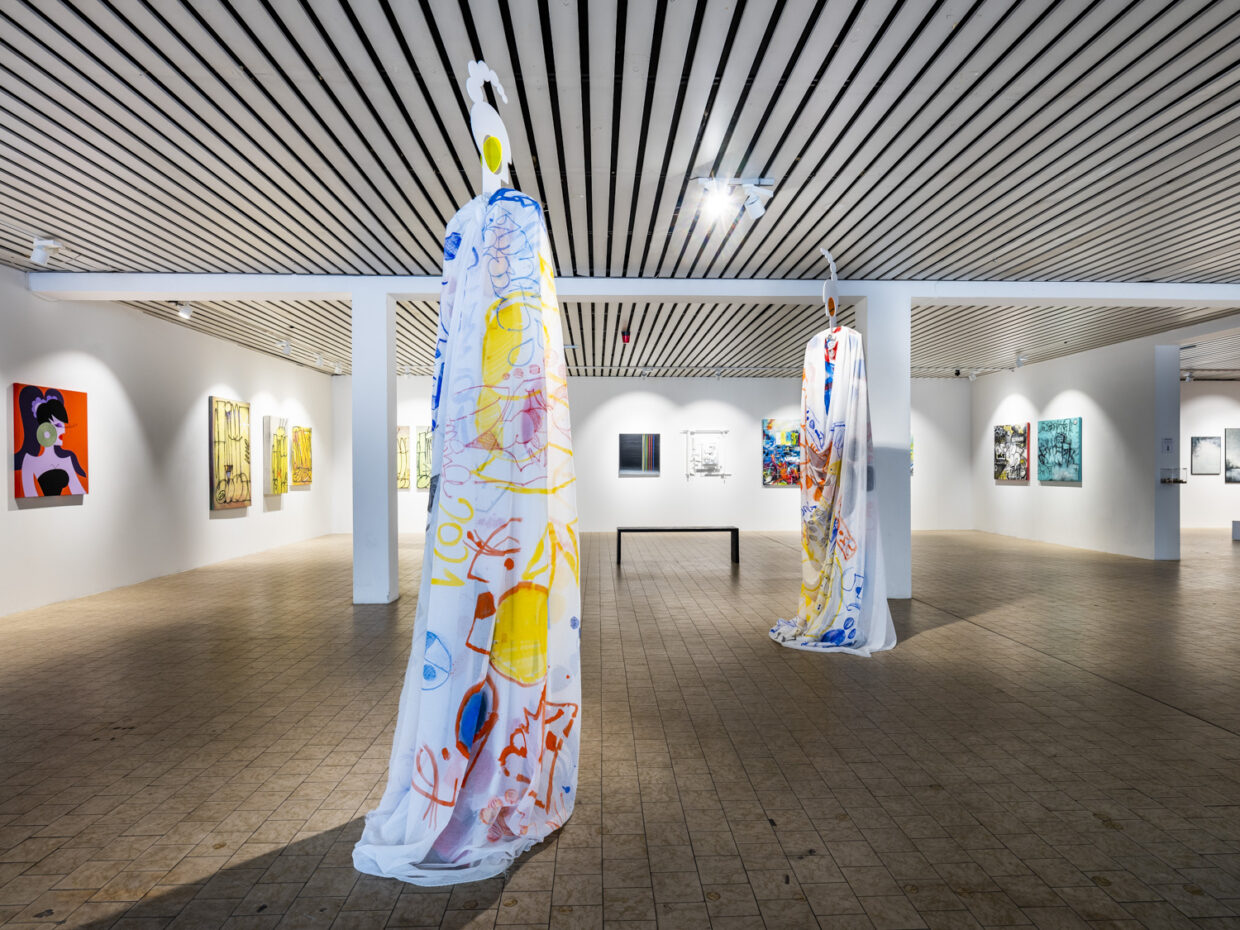 Photo Credit: Tomas Engel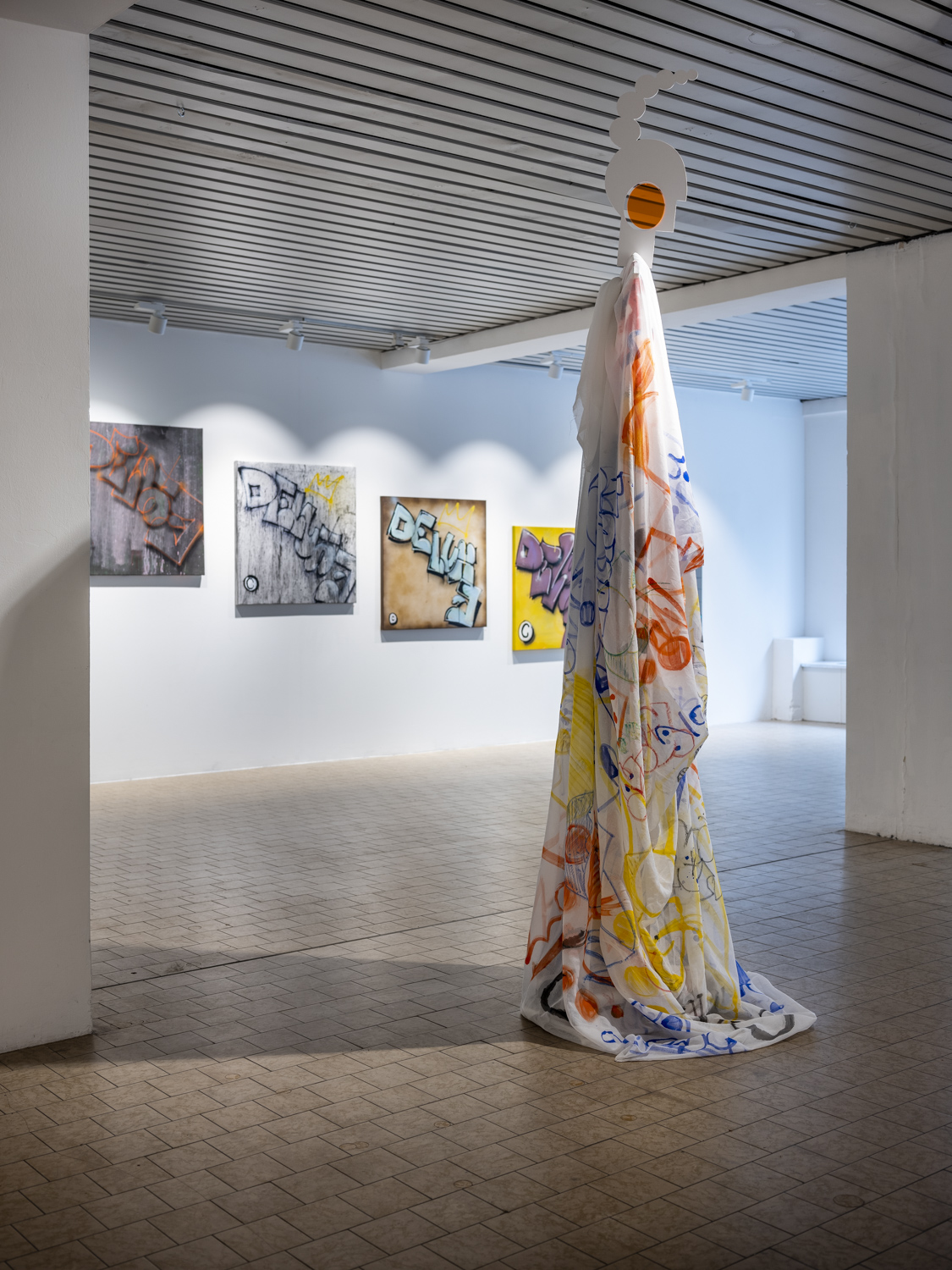 Photo Credit: Tomas Engel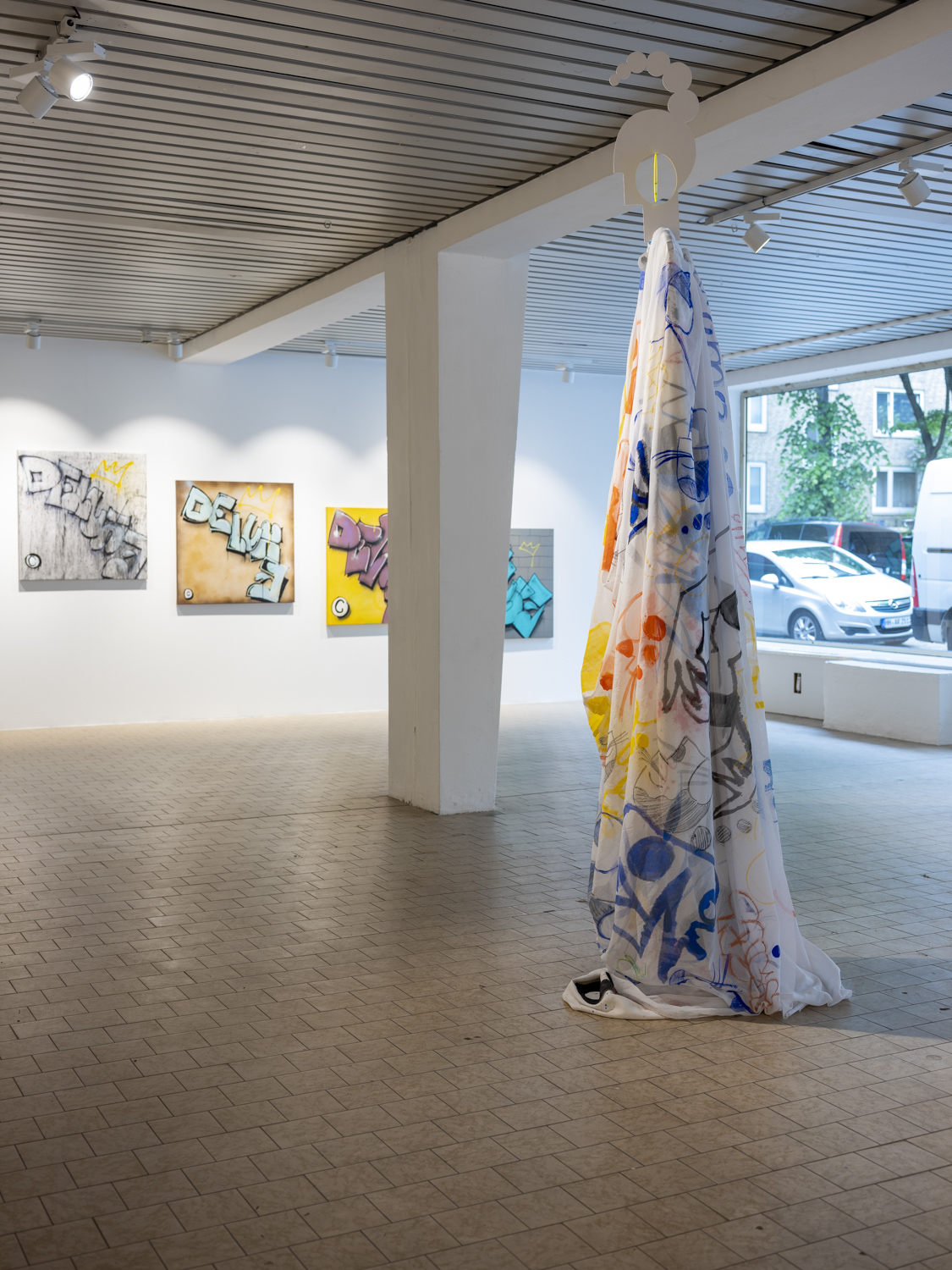 Photo Credit: Tomas Engel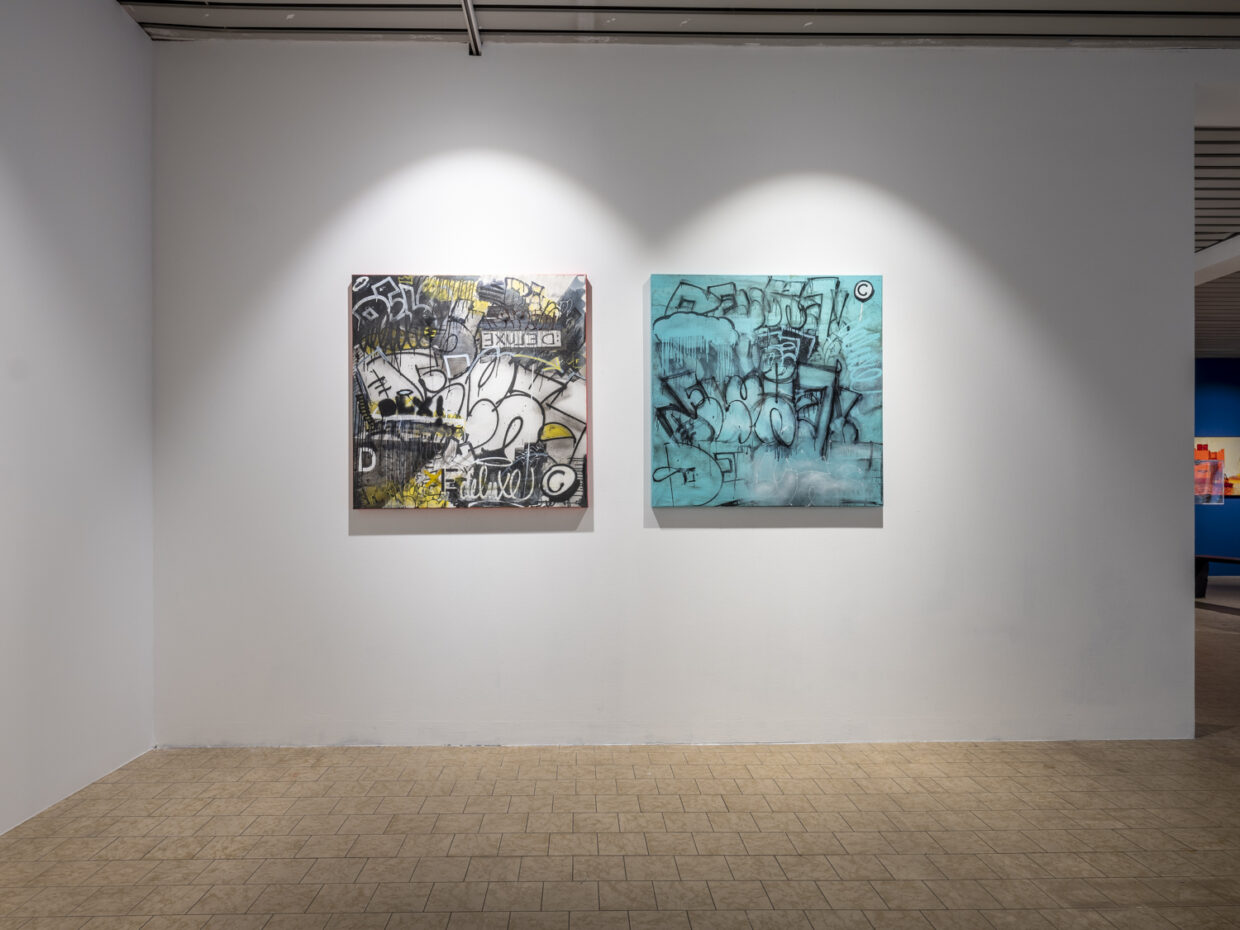 Photo Credit: Tomas Engel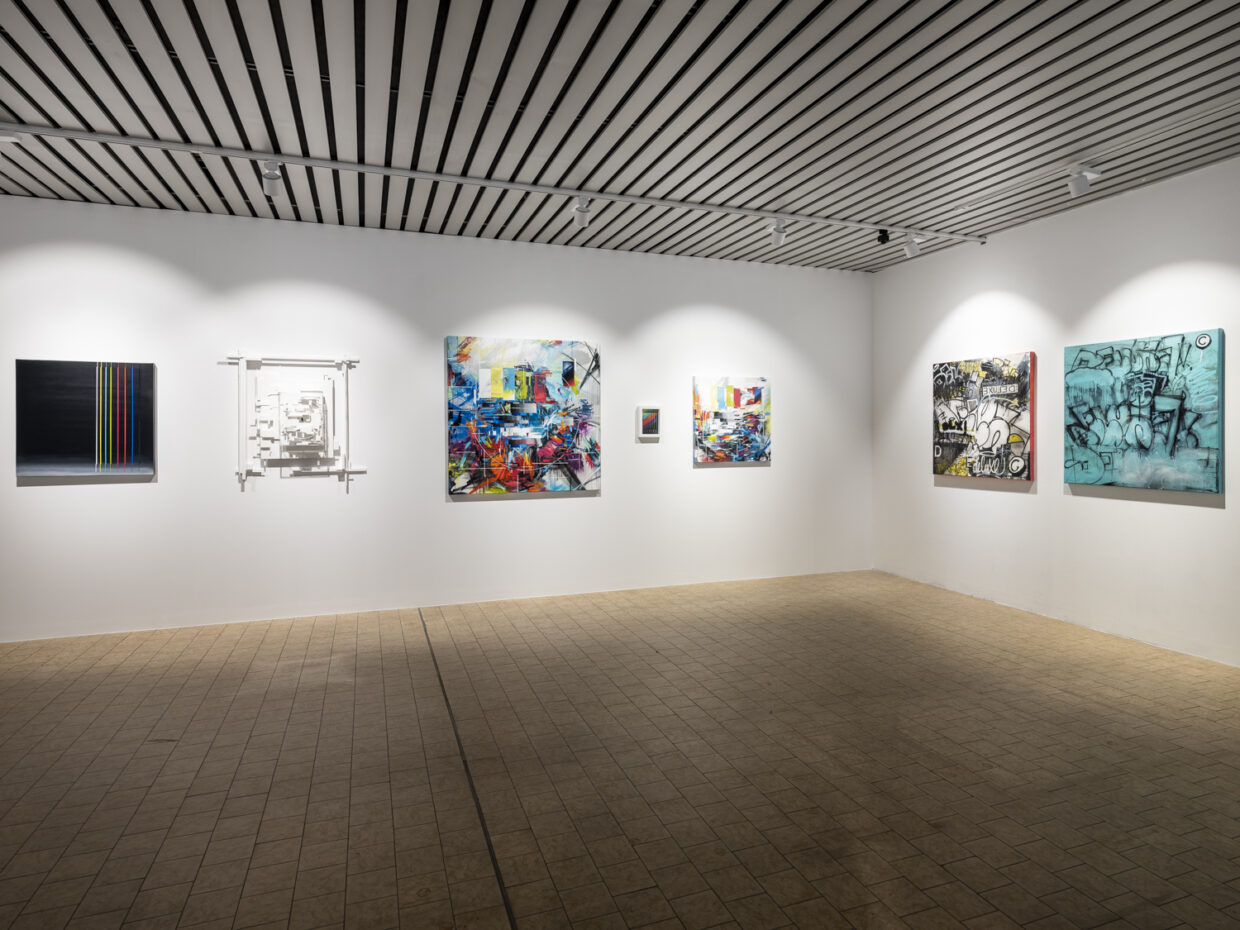 Photo Credit: Tomas Engel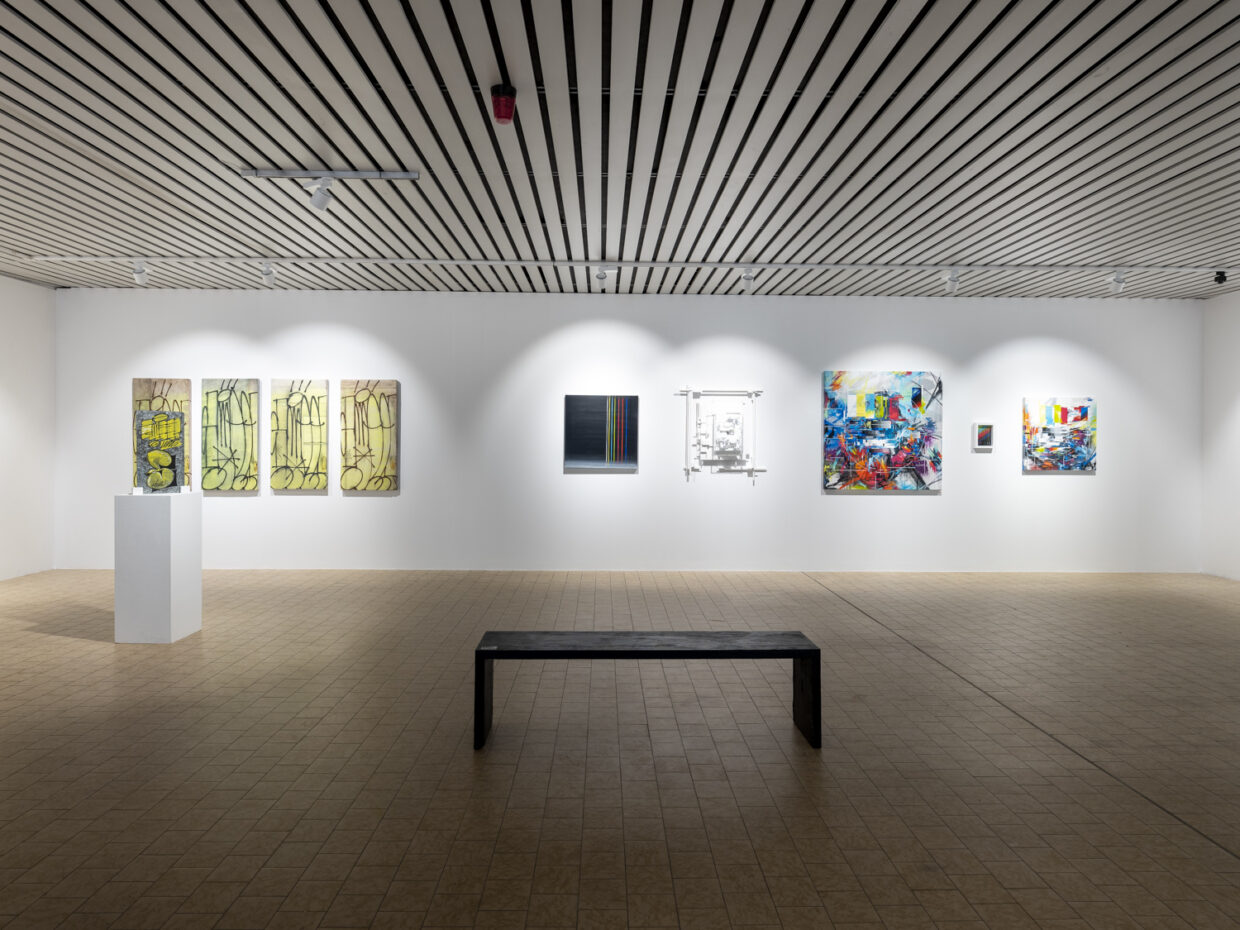 Photo Credit: Tomas Engel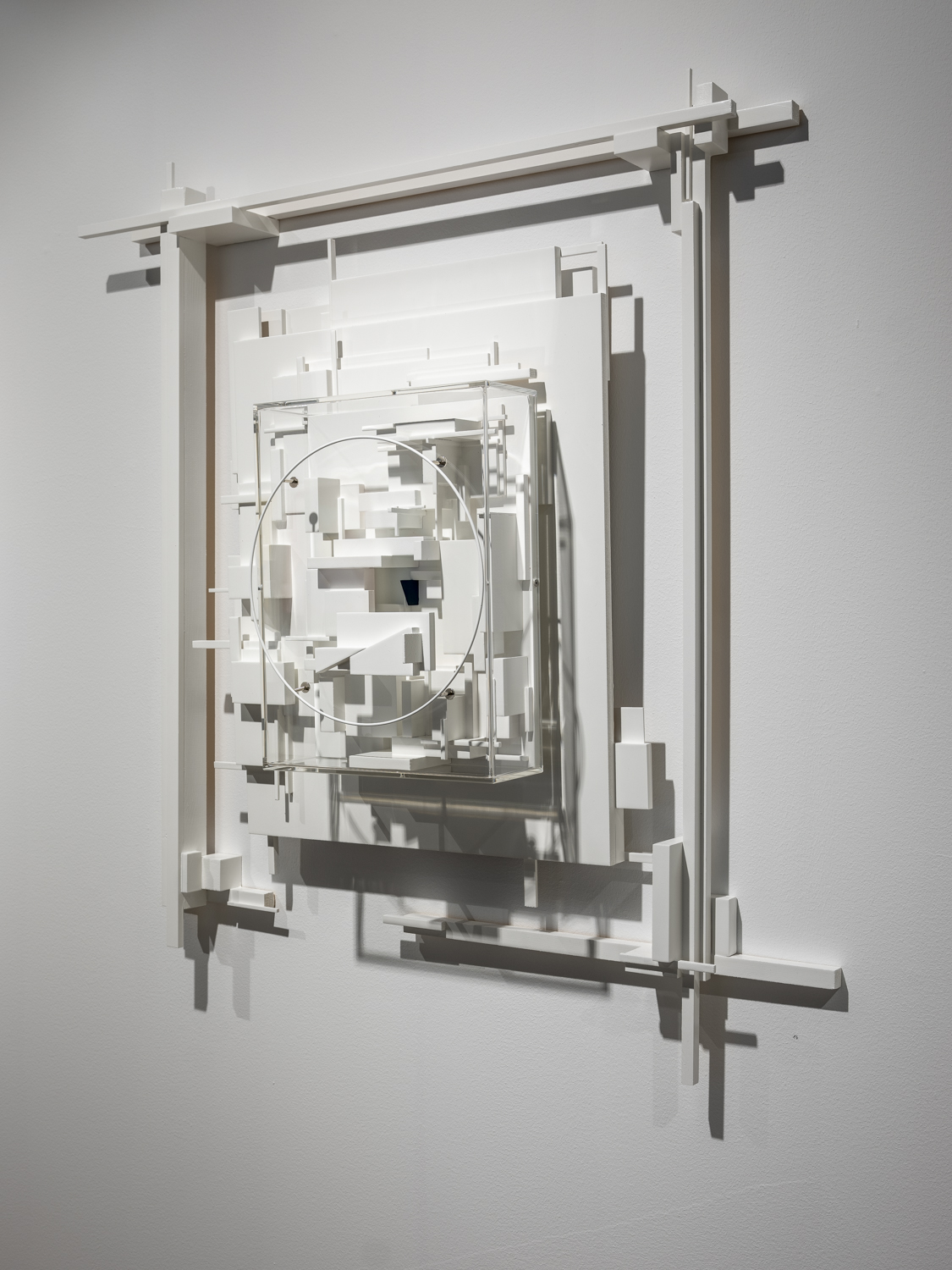 Photo Credit: Tomas Engel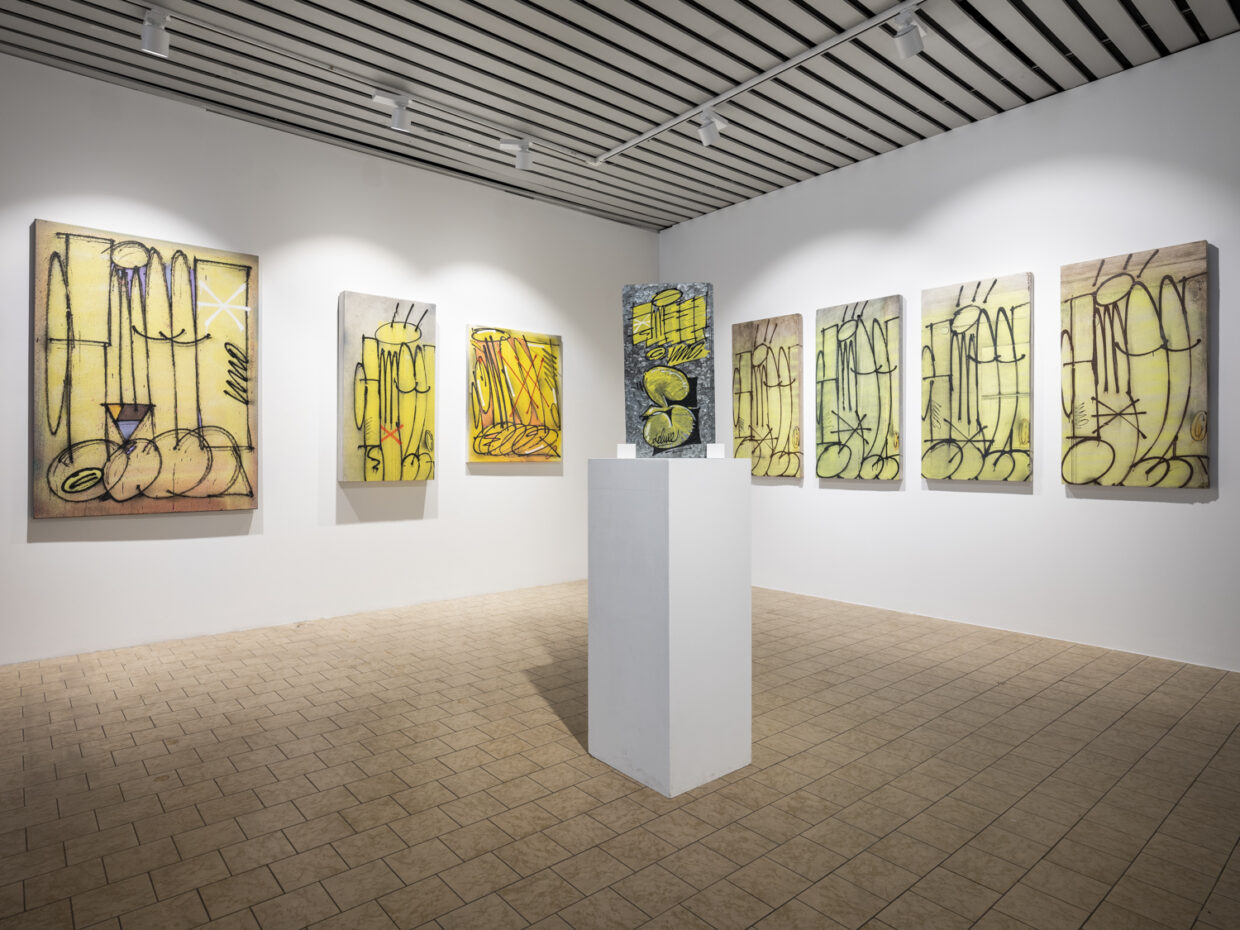 Photo Credit: Tomas Engel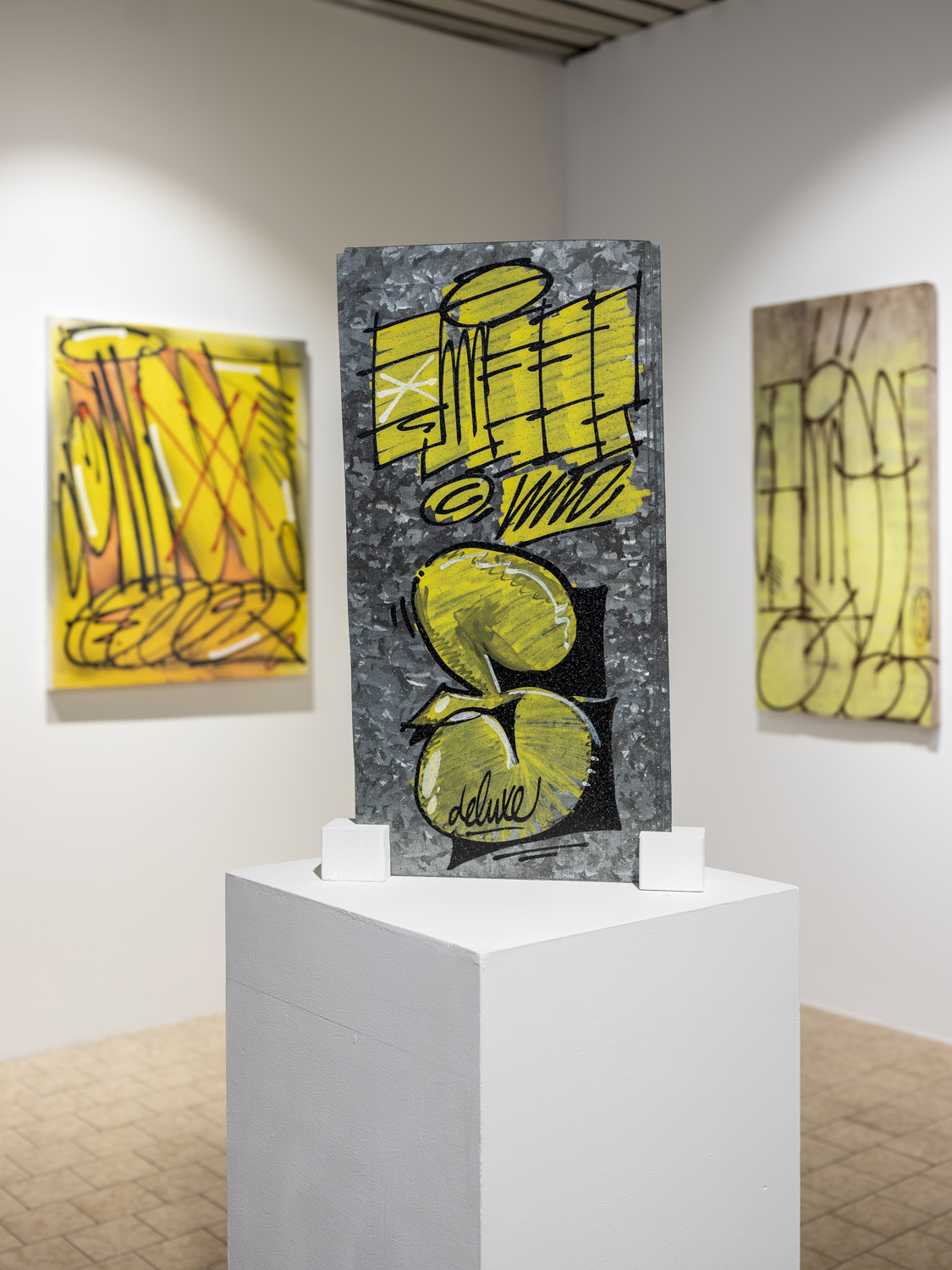 Photo Credit: Tomas Engel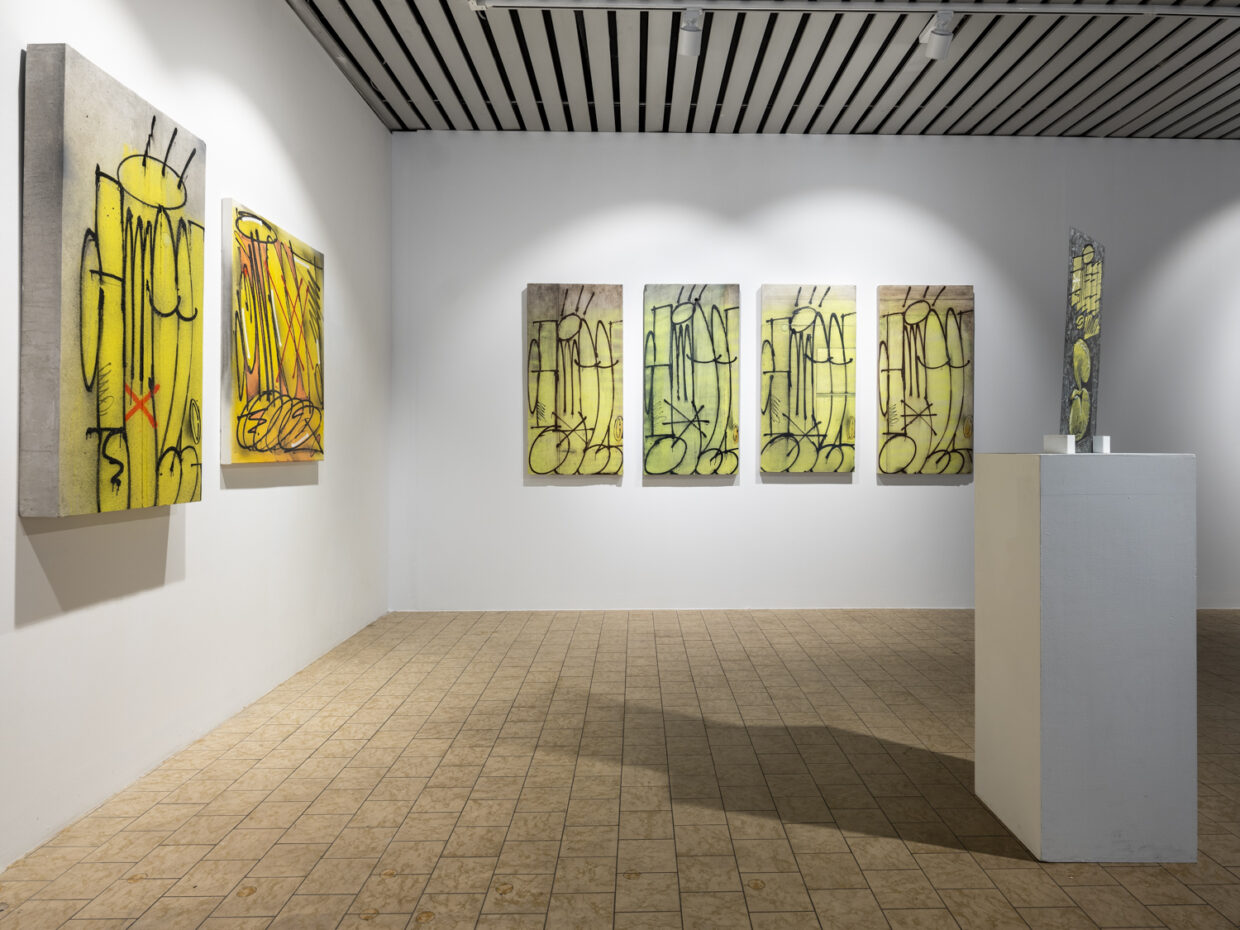 Photo Credit: Tomas Engel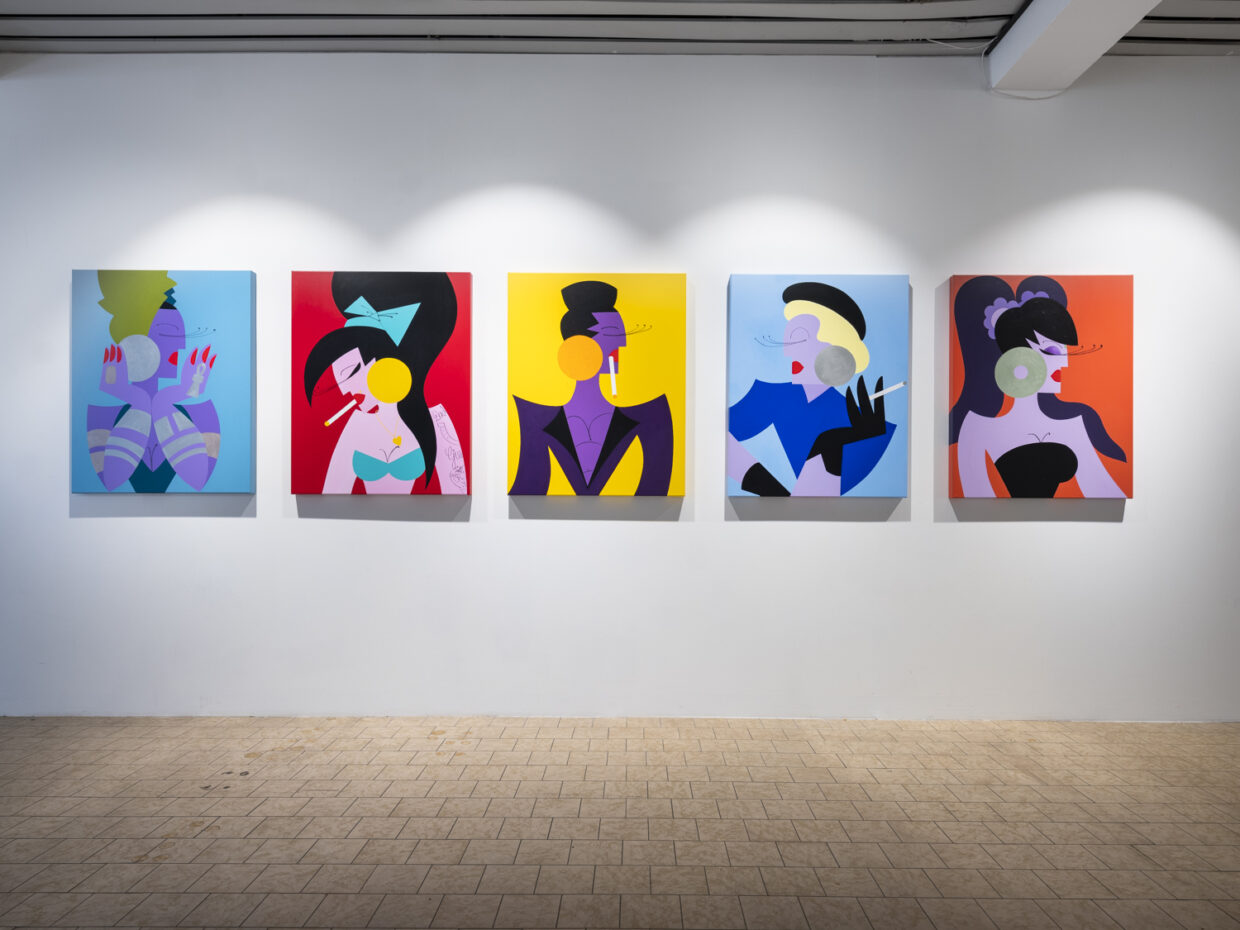 Photo Credit: Tomas Engel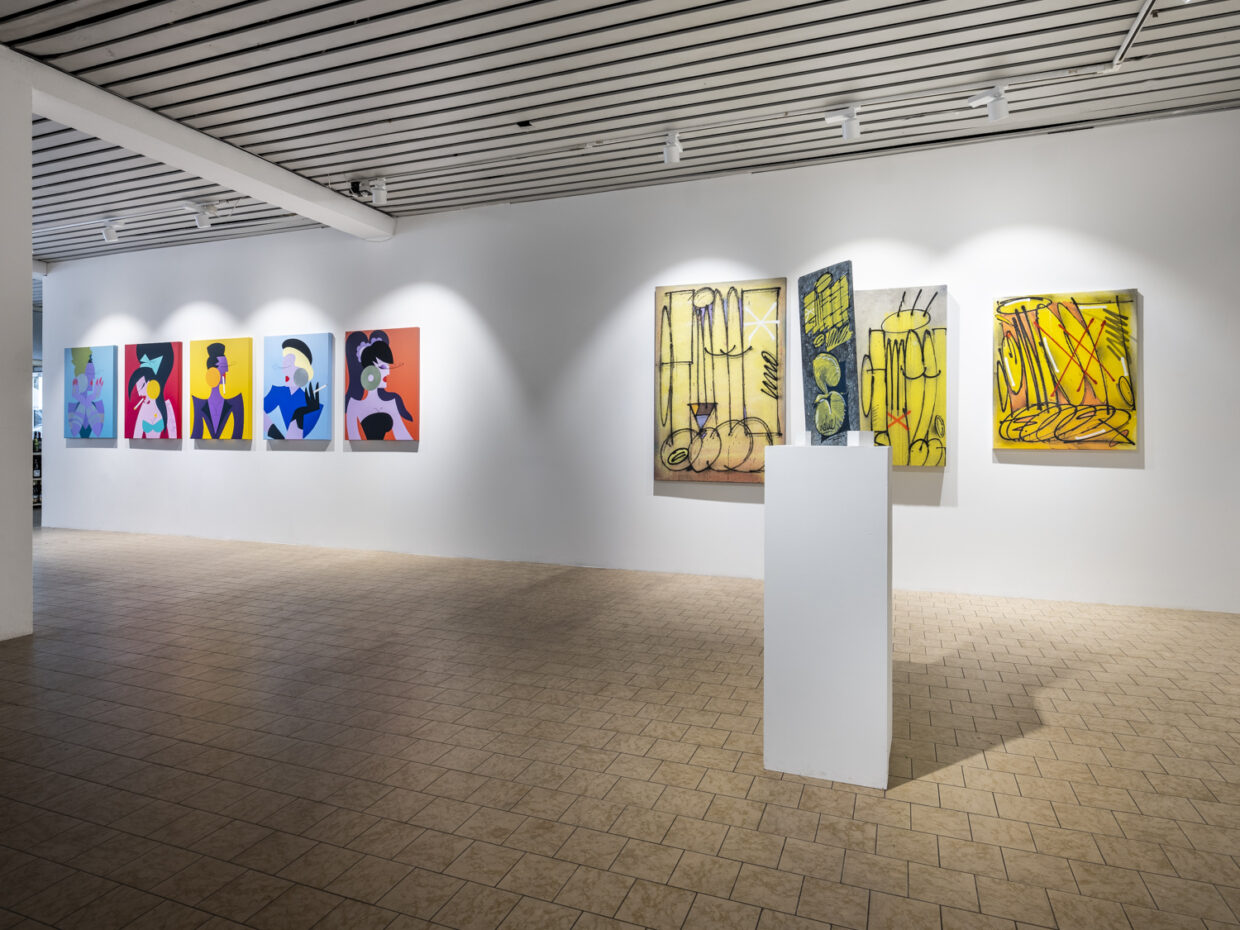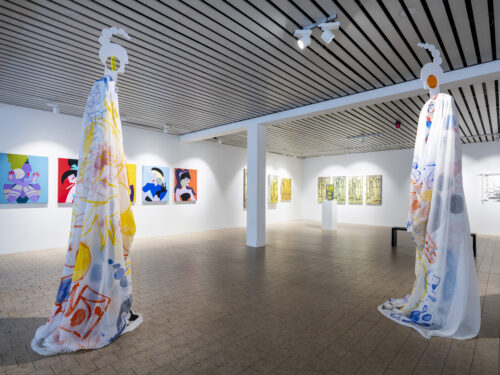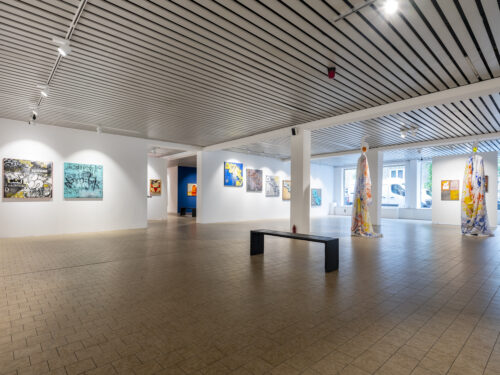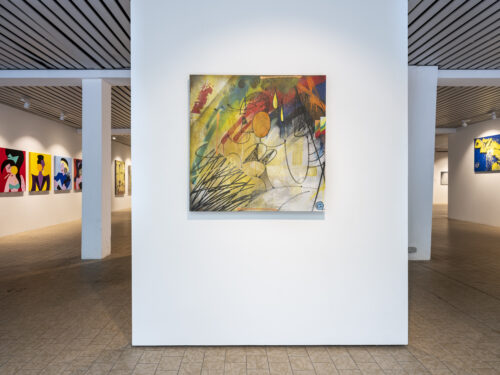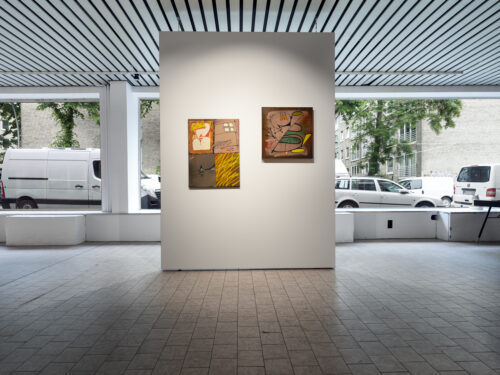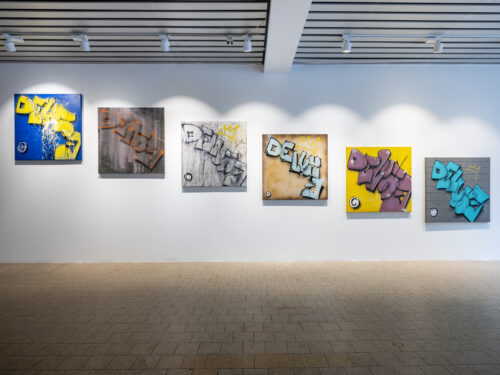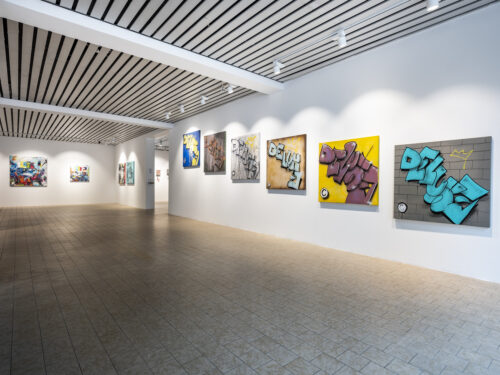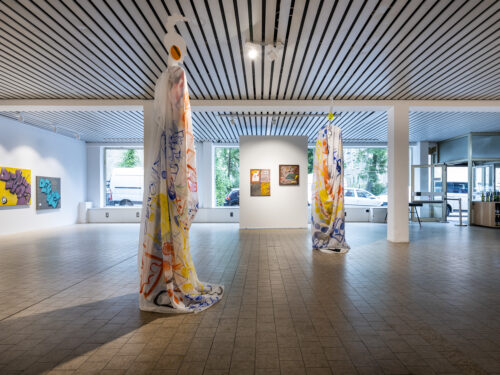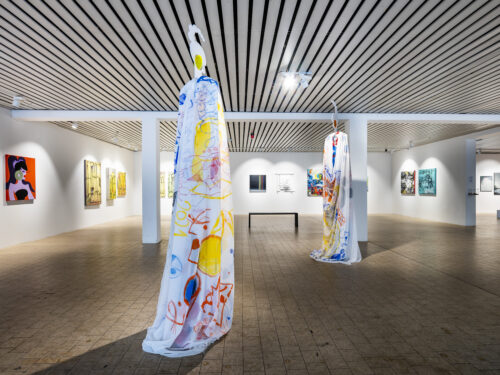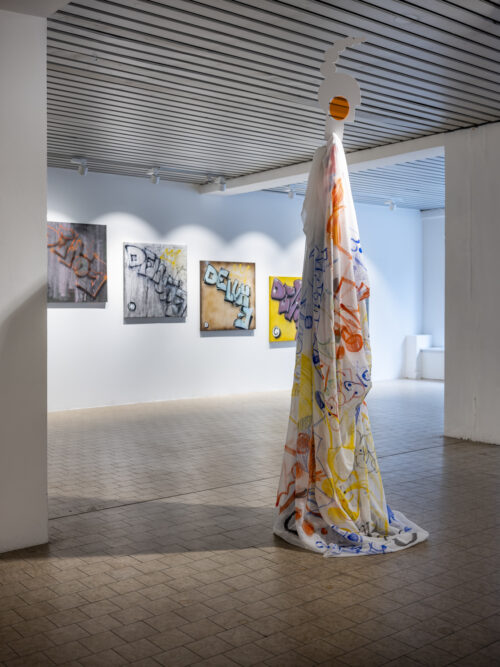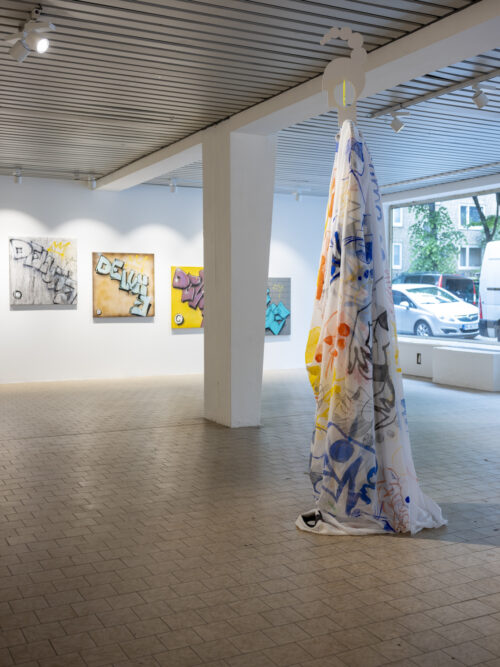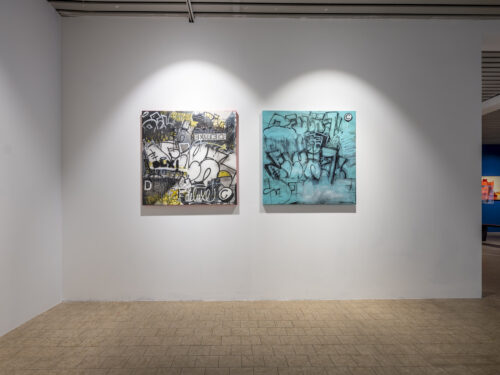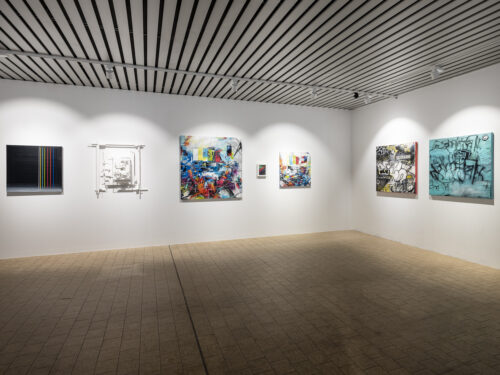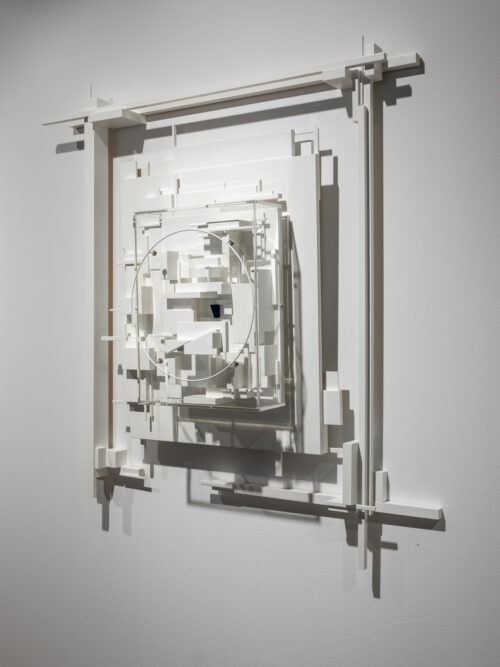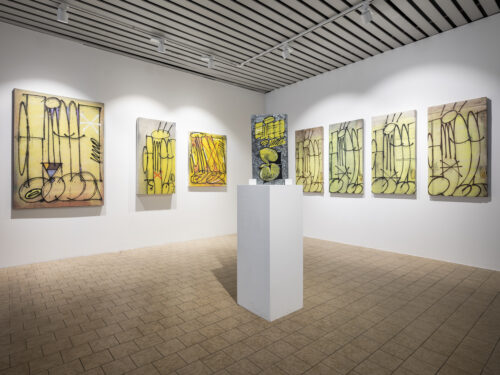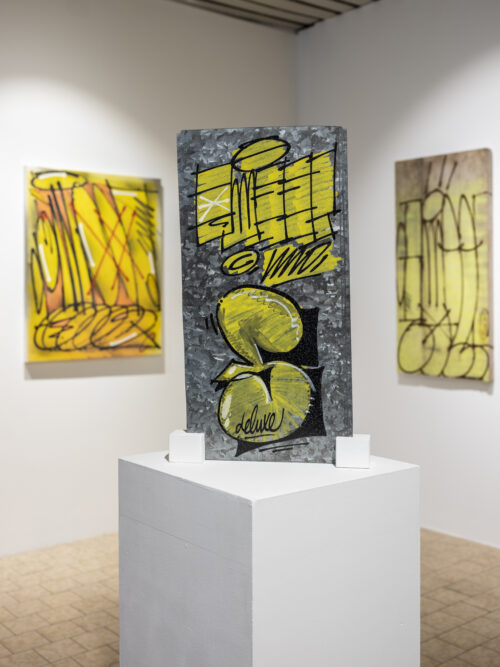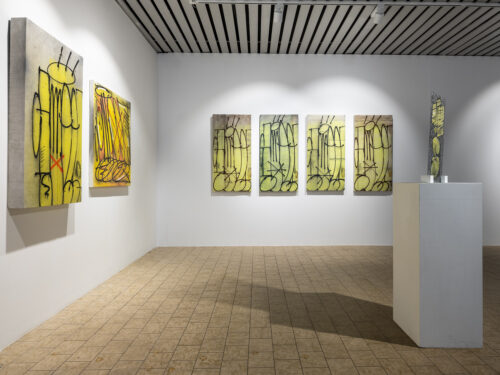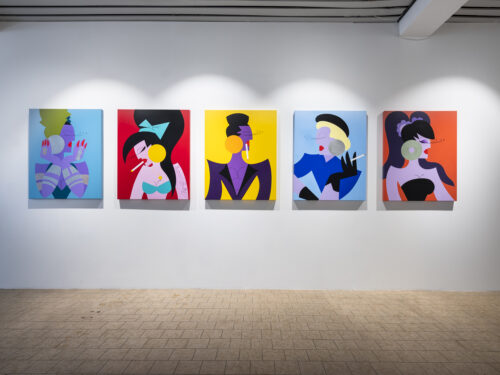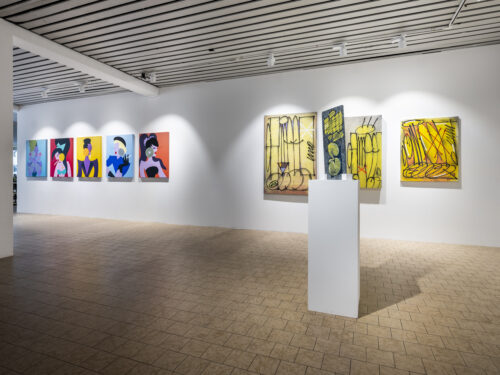 20.05.2022 - 11.06.2022
Groupshow
FOUR
Samy Deluxe
Samy Deluxe lives and loves hip-hop as a subculture, which for him has always encompassed a diverse spectrum of artistic forms of expression in addition to rap. Beatboxing, graffiti, DJing and production are as much a part of his repertoire as socially critical lyrics and social engagement. In his pictorial works, the processual dynamics of graffiti are reflected on a visual level. His works, created with spray cans and markers, reveal a freely created pictorial structure that oscillates between image, text, and sign with every glance.

SweetUno
SweetUno grew up in the Basel graffiti scene in the mid-90s and was influenced by the styles there: from Tag, Throw Up to Simple to Wildstyle. Today, the artist lives and works in Heidelberg and has worked continuously over the past decades to develop his own style. His graffiti can be seen on many facades in Heidelberg and since 2008 also in exhibitions in France, Italy, Sweden, Switzerland and the USA. His friend and colleague Samy Deluxe describes him as a 'graffiti legend, hobby philosopher ' and one of his `favorite artists'. In addition to his visual art, SweetUno, whose real name is Cédric Pintarelli, also works as a writer, director and stage actor.

Mina Mania
The Berlin-based artist shows herself anonymously to the public with self-designed masks. She expresses her energy and strength in drawings, paintings and fashion creations, with which she is particularly appreciated in the international hip hop and graffiti scene. She has realised art projects all over the world, designs fashion for her performances and has already participated in music videos by Samy Deluxe, among others. With her multifaceted and self-confident artwork, she also poses questions about social role models. With her diva-like female figures, which she calls Nanas, Mina Mania alludes allegorically to the world-famous Nana sculptures by the French artist Niki de Saint Phalle and adapts these iconic figures and their spirit to the present.

Wow123
For over three decades, Markus Genesius has been active in the international art and graffiti scene worldwide with his pseudonym Wow123. Whether as a picture painted directly on the facade, as a canvas, as a sketch on paper, as an object or sculpture in space - the starting point for his works is usually the meanwhile historic TV test picture. In his dynamic image structure Wow123 combines the angular color surfaces partly with tags, bombings and stencils. Thereby the artist, who lives in Bremen, moves between continuity and rupture and constantly develops his unique style with precision. Today Genesius is firmly established in contemporary art and is represented in exhibitions internationally.