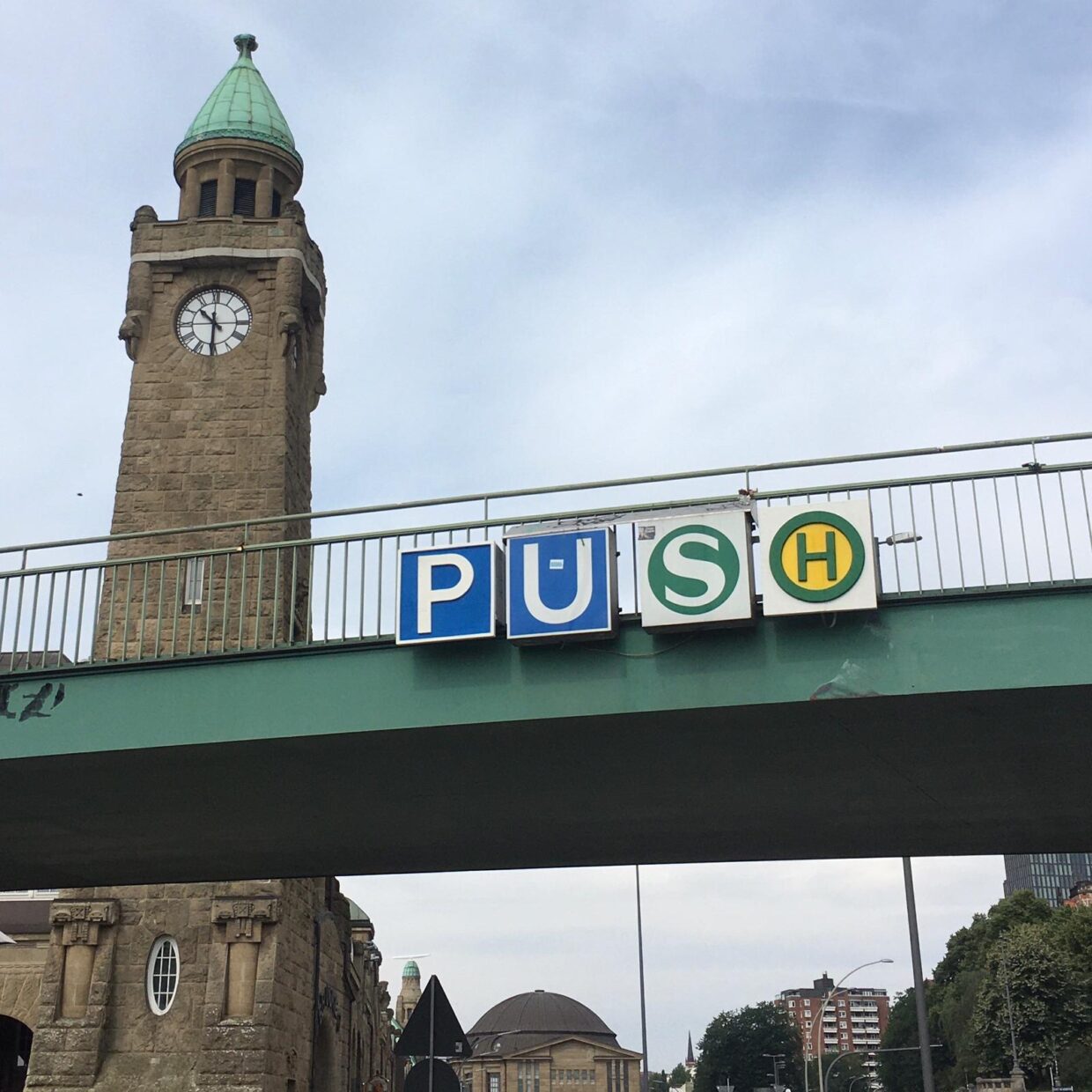 19.08.2022 - 24.09.2022
PUSH
Urban Jungle
PUSH is a Hamburg-based artist crew that has been installing sculptural objects in public spaces since 2011. The drive of their collective collaboration is the will to actively shape their immediate environment. Their art maintains a balance between humorous lightness and socio-political weight. The name PUSH, whose four letters are usually form-giving for their installations, is to be understood as a call to push each other forward, to push things and to take initiative.

This attitude is also represented by PUSH in their exhibition "Urban Jungle". In the overabundance of signs of the city fighting for attention - such as in the form of advertising, architecture, signs or construction sites - their art also sows itself. Her objects made of Styrodur and Styrofoam line up in the urban jungle as temporary, fleeting gestures, with no claim to eternal durability. With "Urban Jungle," the artist trio now transfers those urban signs into the exhibition space by incorporating the symbolisms into their sculptures and wall works. Through the displayed symbiosis of city and art, it becomes clear once again that both poles can advance and enrich each other.

Since 2013, PUSH has been working firmly with the Affenfaust Gallery. In addition, the crew is part of many local as well as international exhibitions and projects. For example, the artists support Viva Con Agua, are represented at fairs and festivals and are involved in the Street Art School St.Pauli Karo Schanze.
Openings hours
Mittwoch, Donnerstag und Samstag, 14-18 Uhr