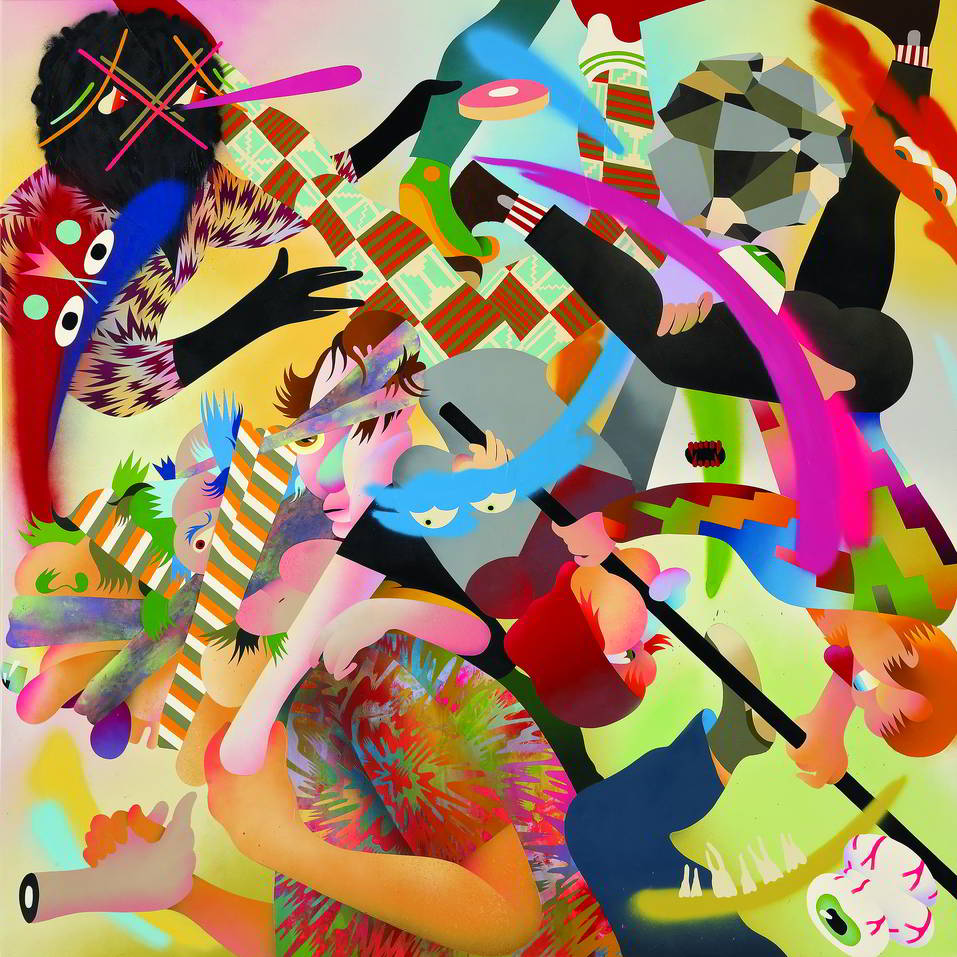 Photo Credit: Nano4814
Photo Credit: Nano4814
Nano4814
Born in Vigo in 1978 and resident in Madrid, Nano4814 is an elusive multidisciplinary artist with an outstanding multidisciplinary ability to move in a wide chromatic range of saturated colours and textile patterns.

Nano4814 is an elusive artist with outstanding multidisciplinary ability. His creative output manifests itself in anything and everything: paintings, sculptures, street signs, murals, tags… the list goes on.

He began to develop his creative work over 25 years in Vigo, his hometown, taking their first steps into the traditional school of graffiti, but over time it has managed to develop a much more personal and icon-graphic aesthetic.

He uses elements that are recurring symbols in his current work, objects that encourage intrusion and transgression, and suggest and conceal a veiled truth, giving clues but avoiding to clarify the reality painted.

More recently, he was part of Crossing Borders / Crossing Boundaries in the SAM Museum in St. Petersburg or Mapping The City and Venturing Beyond at Somerset House in London.
He is part of the art collective El Equipo Plástico, along with Eltono, Sixe Paredes and Nuria Mora, with whom he has made residency projects in Peru, China, Spain or Mexico.
In his most recent work, we can observe complex dynamic compositions of multiple figurative forms, anthropomorphic although almost abstract. Bodies superimposed or fused, mixed in a precarious balance that we do not know if it is struggle or help, intercourse or rejection.