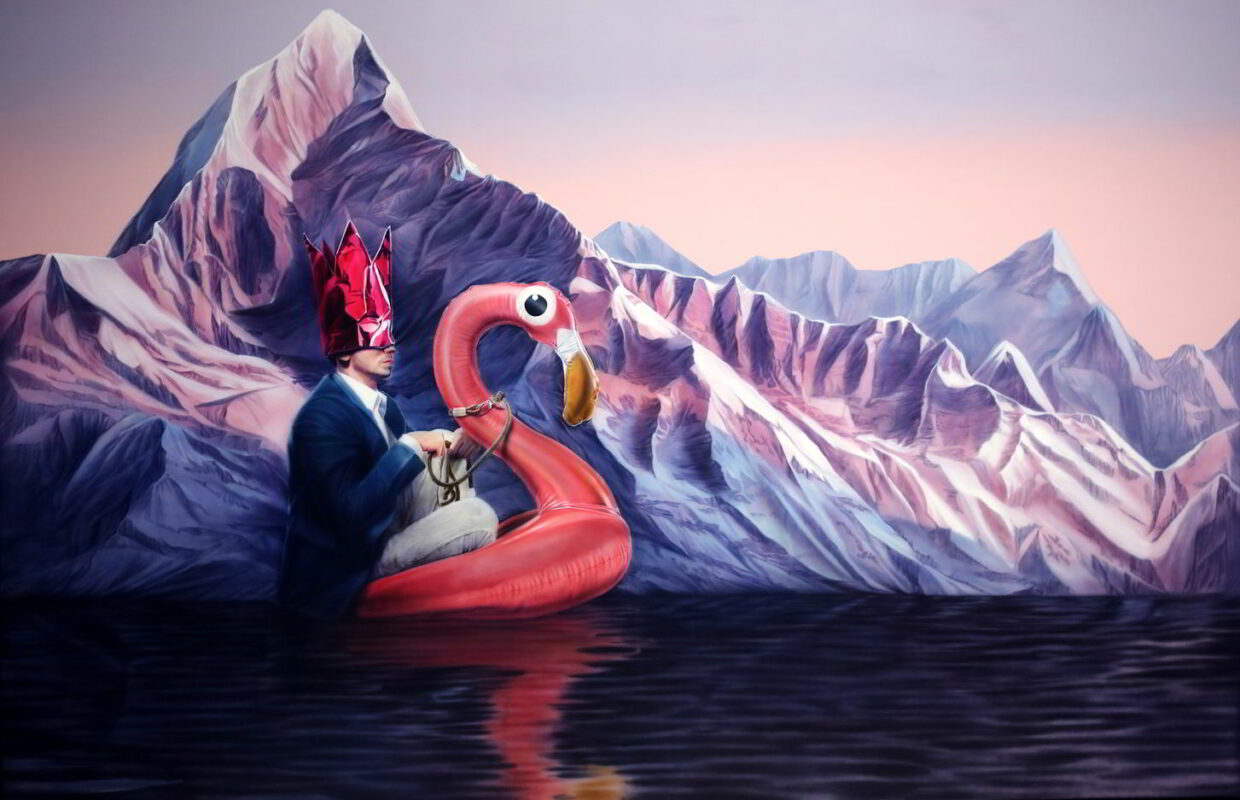 David Uessem
Germany based painter, David Uessem, has been developing his very own signature style in realistic portrait painting for the past several years. He has studied free painting at IBKK Bochum were he joined Prof. Dr. Qi Yangs master class. It was Prof. Yang who inspired him to create a formal language that derives its inner dynamics from opposites.
His distinctive personal style emanates lightness and aestethics and deals with the facets of human existence. Insecurity, fear, vulnerability, pride, strength, and interpersonal relationships are the core of Davids work. Uessem mostly shows his protagonists masked, under shiny foils, shimmering sequins and elements such as disco balls, astronaut equipment and flower helmets. This interplay creates surrealistic visual worlds that blend reality and illusion. The larger than life portraits, animals, hidden objects, and the variety of masks in picturesque backdrops are all brought to life with contrasting and harmonious colors as well as bold compositions.
David Uessems artwork has been shown in exhibitions and art fairs throughout Europe and the U.S.