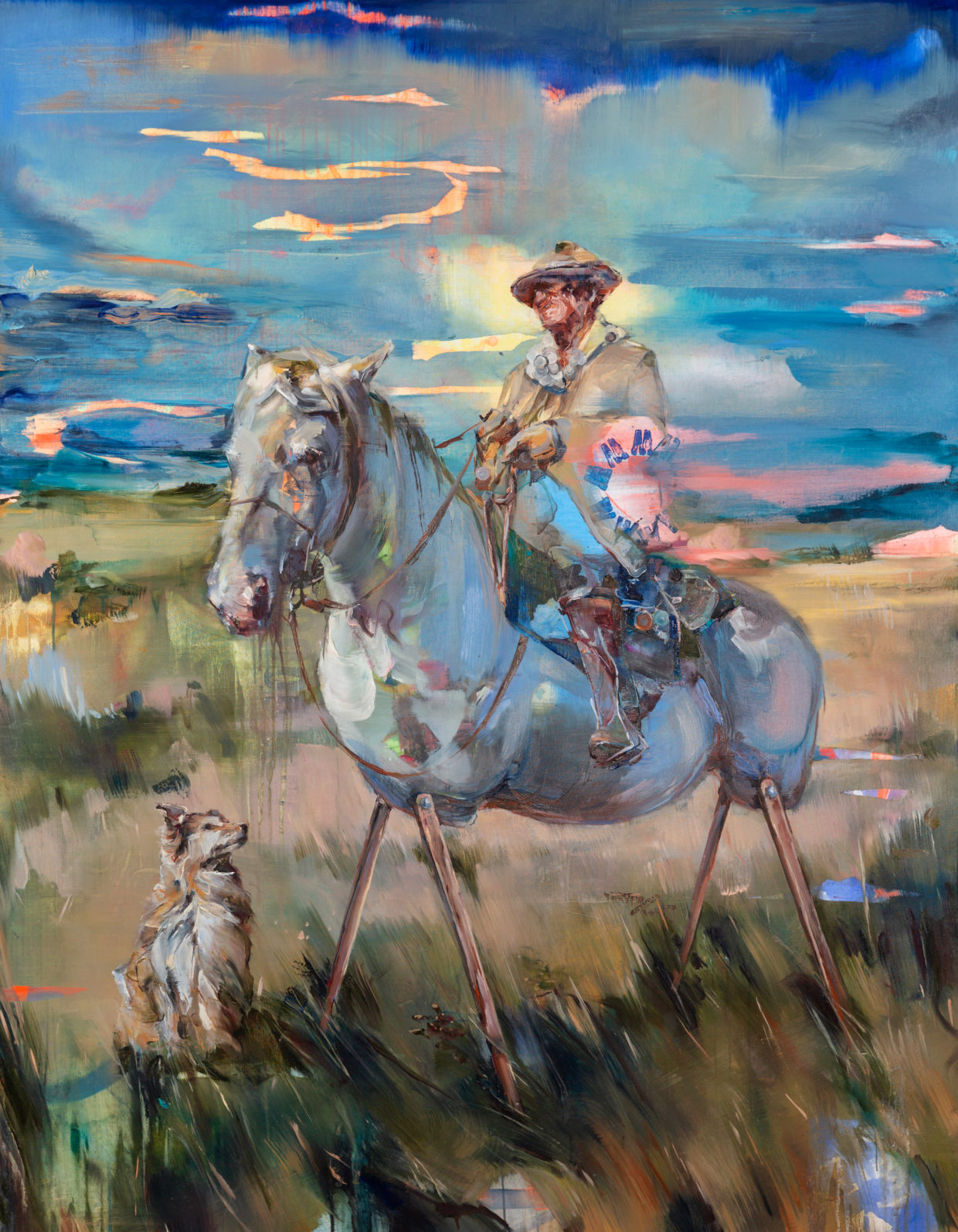 Photo Credit: Justine Otto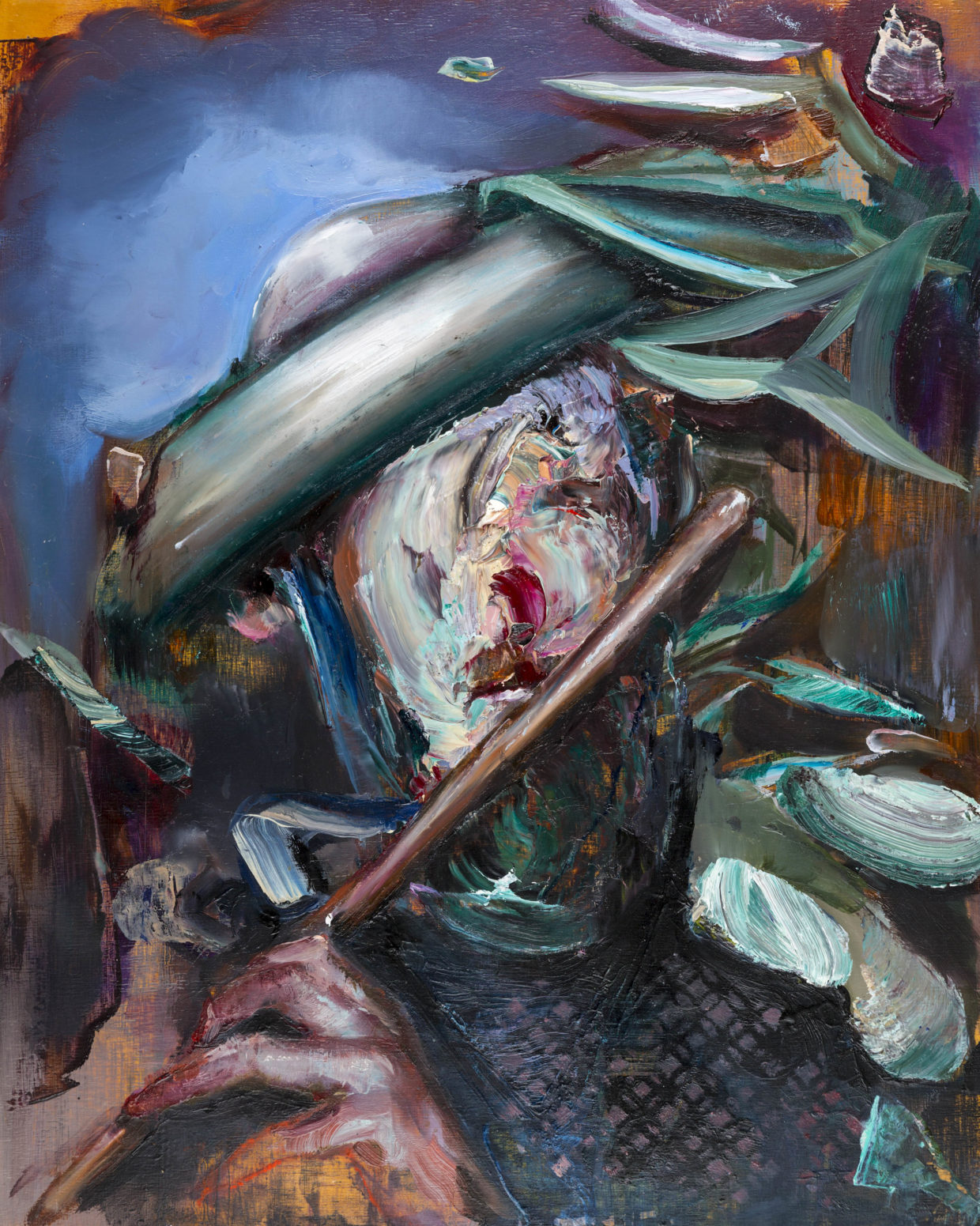 Photo Credit: Justine Otto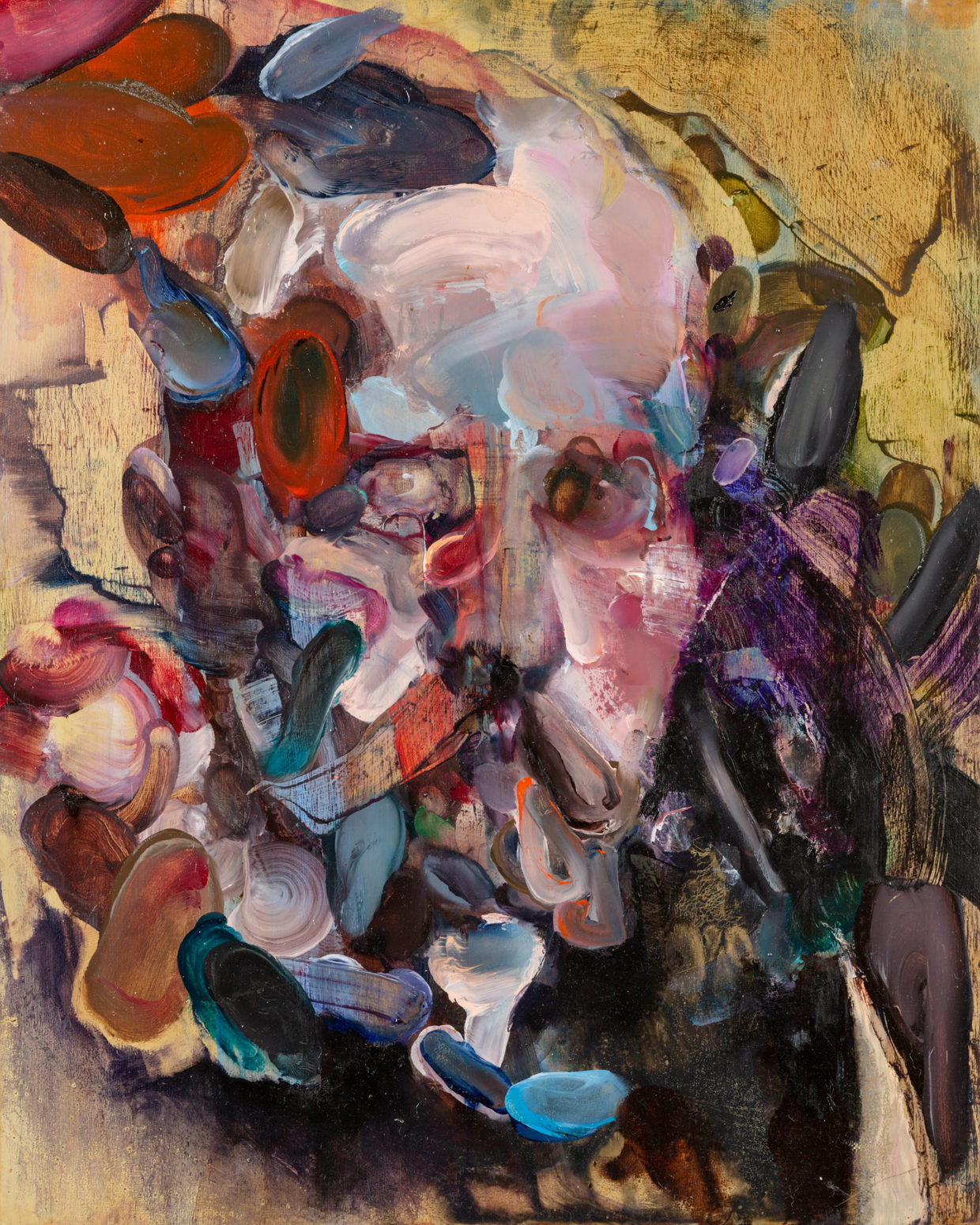 Photo Credit: Justine Otto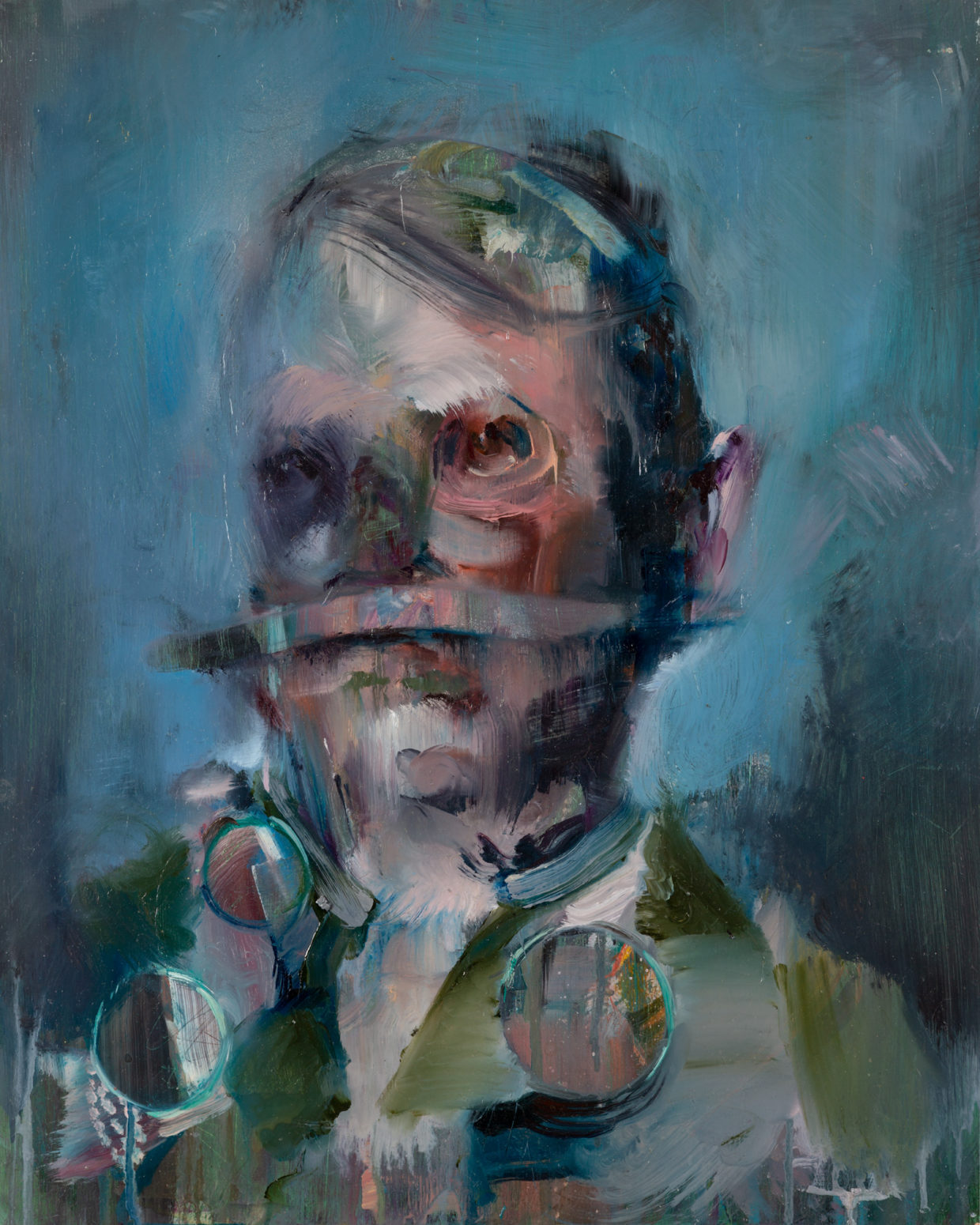 Photo Credit: Justine Otto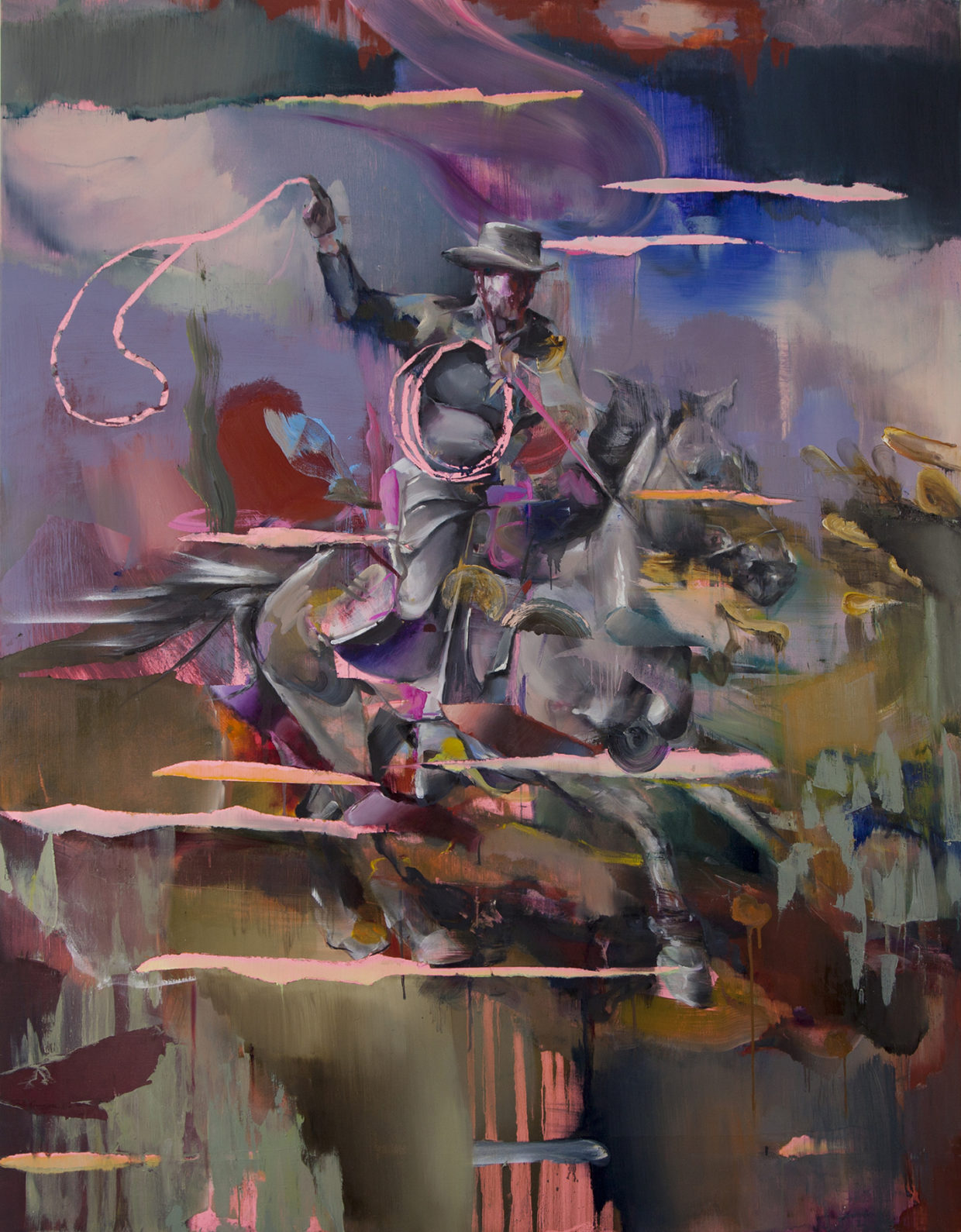 Photo Credit: Justine Otto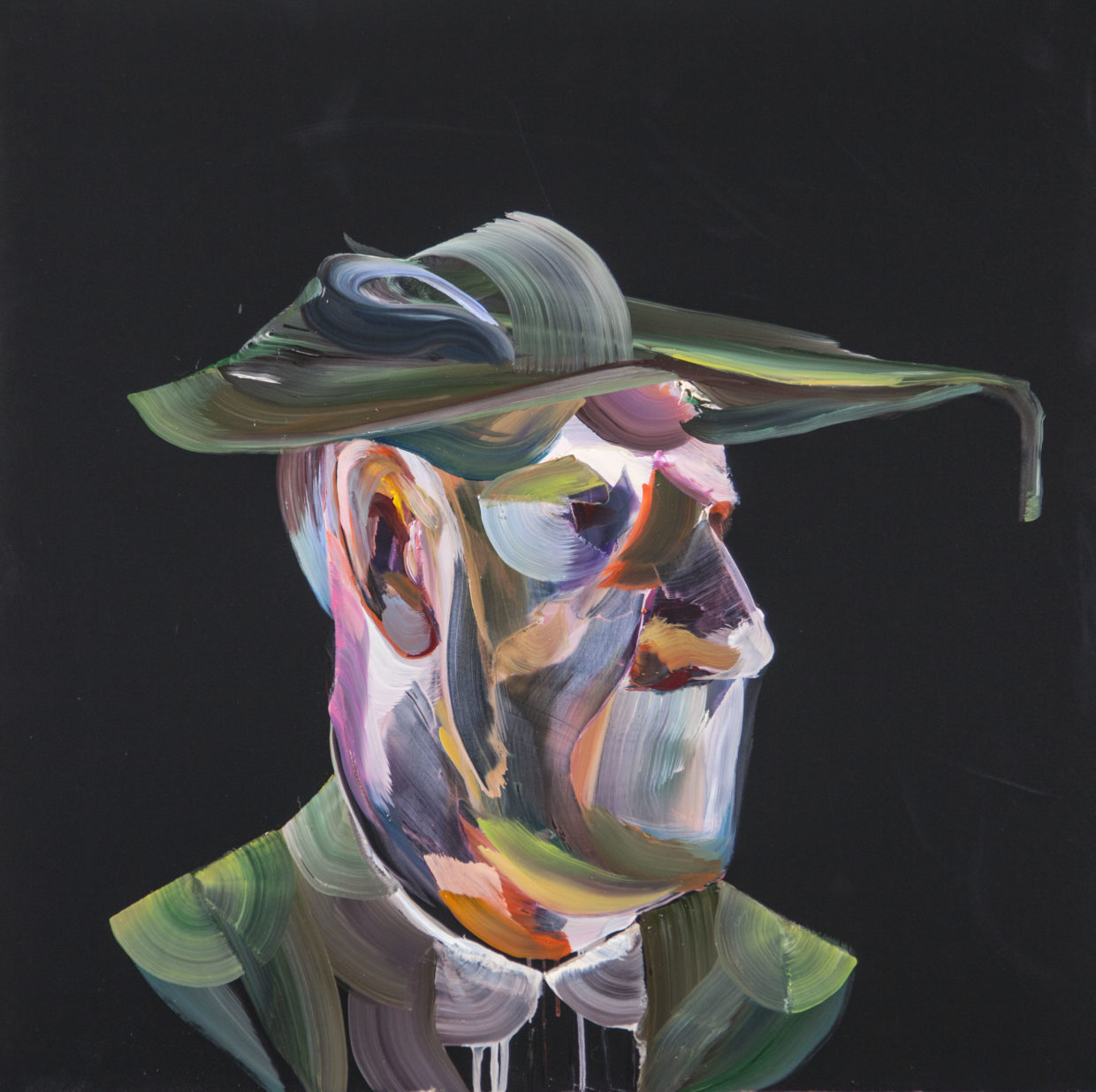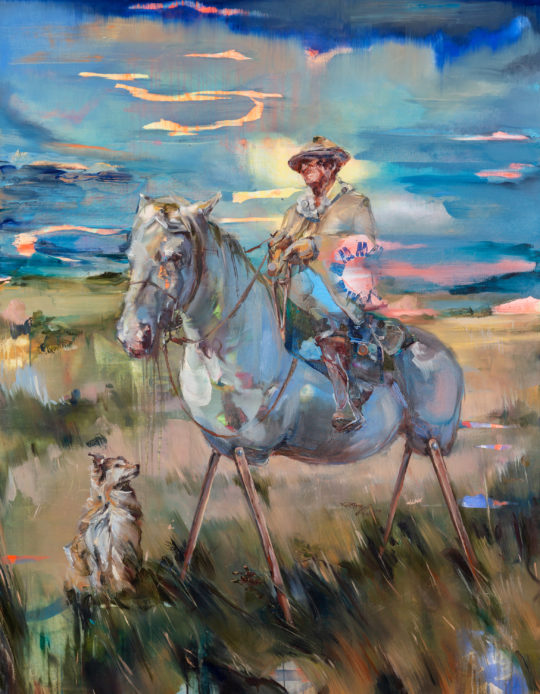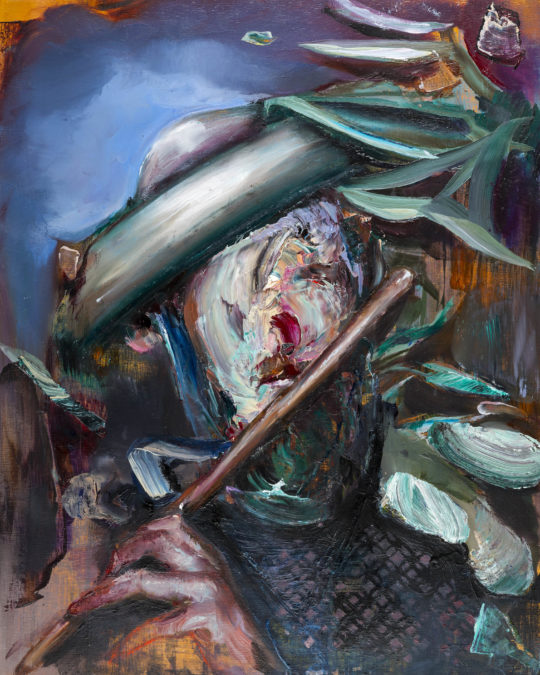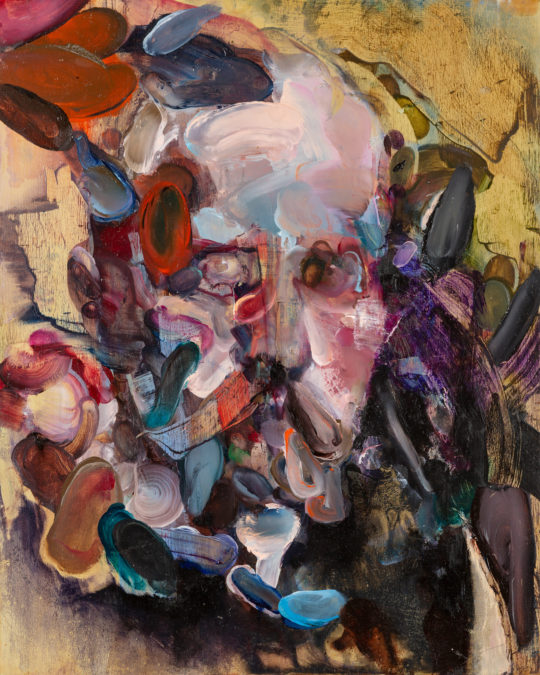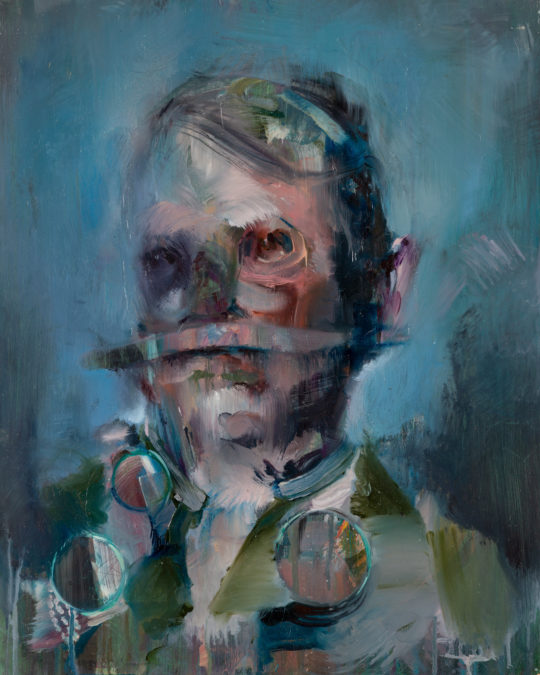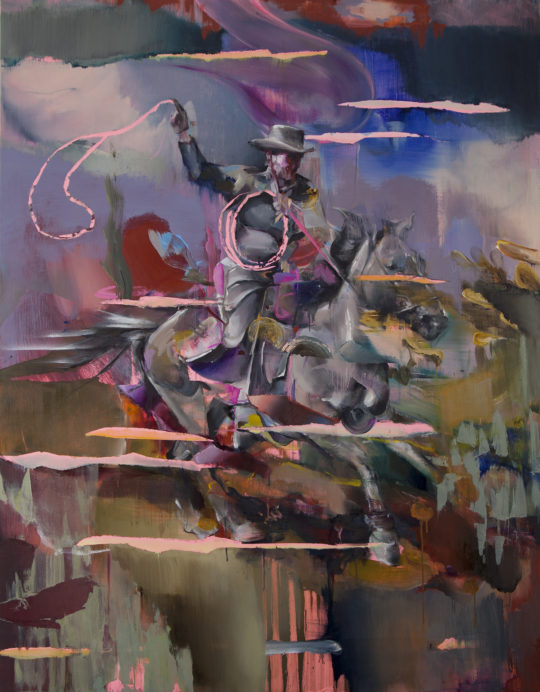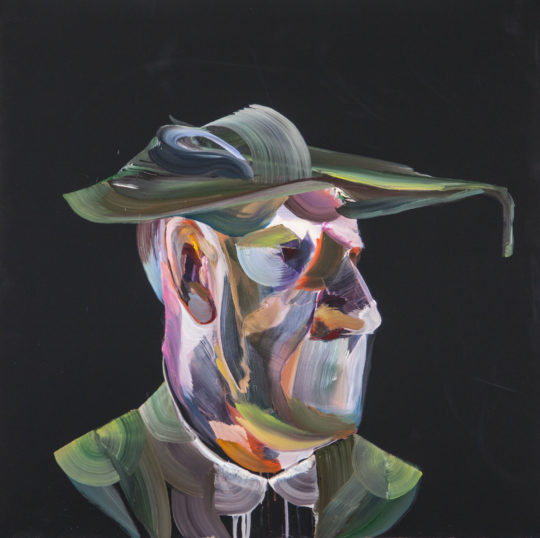 Justine Otto
Justine Otto
born in Zabrze/Poland. 1996 – 2003 Graduate Studies Free Painting at the Staatliche Hochschule – Städelschule – Frankfurt a. M. Awards and scholarships: 2014 Phillips collection emerging artist prize, Washington D.C (USA) 2010 Lukas Stipendium in Skagaströnd (Island) 2013 Rolf Seisser Preis des Lions Clubs Frankfurt 2005 Volker-Hinniger Preis der Stadtgalerie Bamberg 2000 AEG Kunstpreis Ökologie Numerous exhibitions at home and abroad:
Extract from the text by Silke Hohmann ( Monopol ) In the catalogue from Heroes & Hoaxes, 2018/ Hatje Cantz
Justine Otto's heroic paintings work away at the history of painting just as they do at humanity's myths of masculinity. They are broken figures: they stand their ground, but their uniforms, saddle horses, and other symbols of status are permeable or dysfunctional. Speed (2016) shows a rider on he prairie- or is it a German lake welling up under the blue and red sky? A watchful herding dog looks up at the hero, who could be a settler, a Don Quixote or a fugitive. Except that this horse has seemingly unstable wooden posts in the place of legs. 'Speed' of a certain kind may thus be out of the question, but instead we are offered a fast-paced ride though the imagery of art history and pop culture from Emil Nolde to Lassie – and the fragile legs of the horse would seem to serve as an easel. In this manner, all of Otto's subjects and themes are always investigations into painting itself. What is feasible? What is representable? And what are the appropriate techniques? In her new works Otto has emancipated herself from the painter who paints women with a seemingly light hand. In her recent paintings she practices a different form of painting in which she relates figuration and abstraction to one another and makes use of templates. The attention she pays to the heroes is tantamount to a form of liberation, an opening for all of painting's inherent opportunities, things always worthy of reexamination.
Silke Hohmann in Justine Otto's 'Heroes and Hoaxes' at Hatje Cantz
Artist Statement:
I find it particularly exciting to explore the border between figuration and abstraction. My most recent works include figurative elements in addition to completely abstract passages. I like the contrast between complete detachment, where painting is completely free, unrestricted by the limitation of a (signifying) form – and figuration, in which ratio is predominant. I try to achieve this by varying the density of different techniques. Over the years I have developed a wide range of techniques from which I can now draw: there is spraying, wet-on-wet painting, taping, scraping, leveling out, dissolving all, stamping, working with various tools. I like it when dissimilar techniques come together and the entire object merges into a resonant image. There are no taboos. Being courageous and challenging oneself is part of what painting is for me. My "Heroes" series, which was inspired by old black-and-white photos of public officials and generals, is about breaking up and deconstructing these traditional 'archetypes', literally, in painting. Over and over I experiment with a variety of different image carriers and materials. I have to arouse my curiosity again and again, this being very important to me for my painting process. Learning processes, as hard as they sometimes may be, are part of the venture for me. Often, the best paintings emerge from allegedly failed episodes, paths are then revealed, which might otherwise have remained closed ….
I also spend a lot of time in the studio simply gazing thoughtfully. Especially in regards to the larger formats, I always need to look at the respective image for a long time from a certain distance. This observing is then replaced by a process of adding and in turn removing detail, if something seems too decorative to me. Painting is life for me, I love painting. But there are also times I hate, e.g. when specific problems concerning a painting do not let me sleep and no solution is in sight. I also love everything that has to do with painting, I have a penchant for artist catalogs, meanwhile I love to design catalogs myself, to arrange and curate exhibitions and to select the images in advance.
.