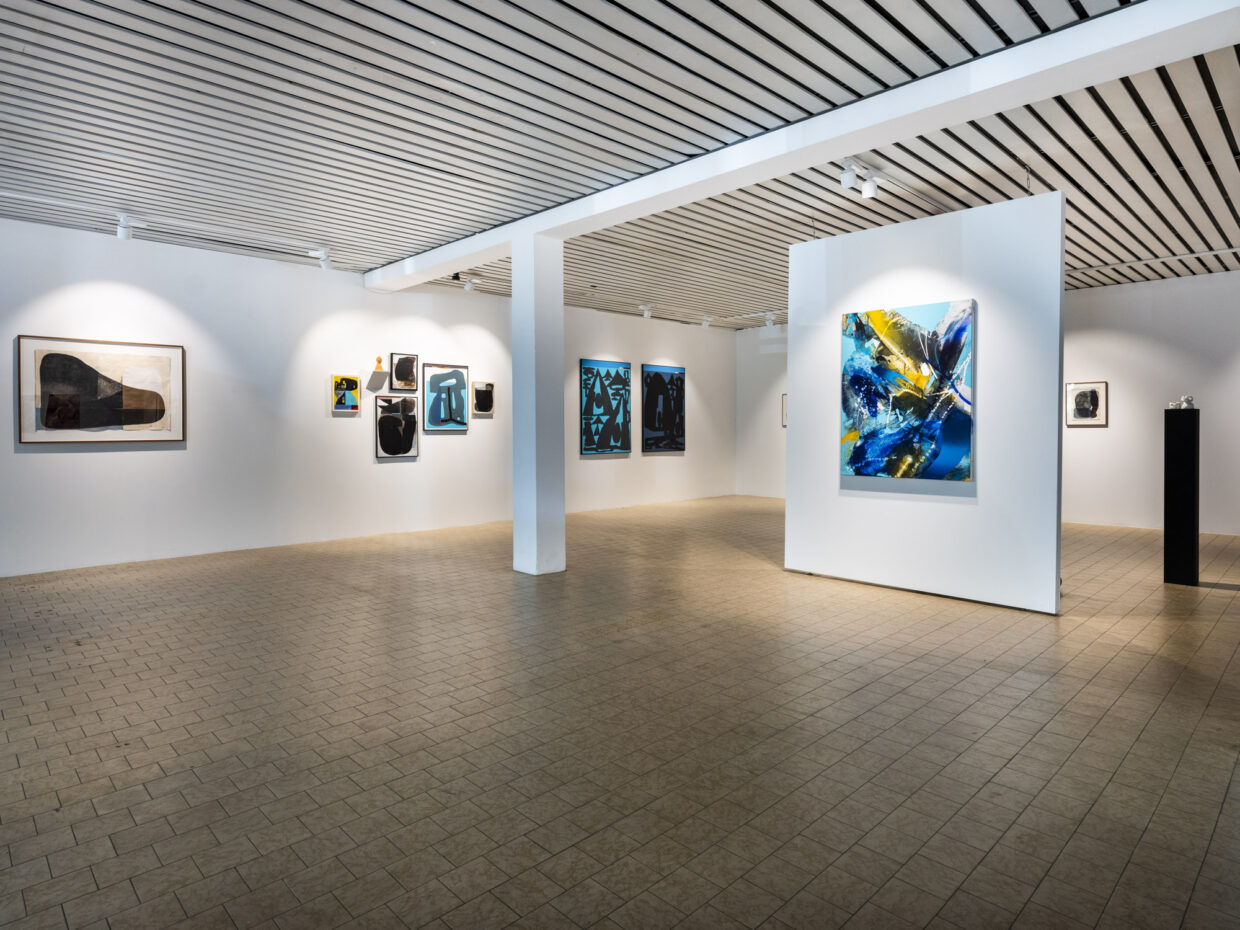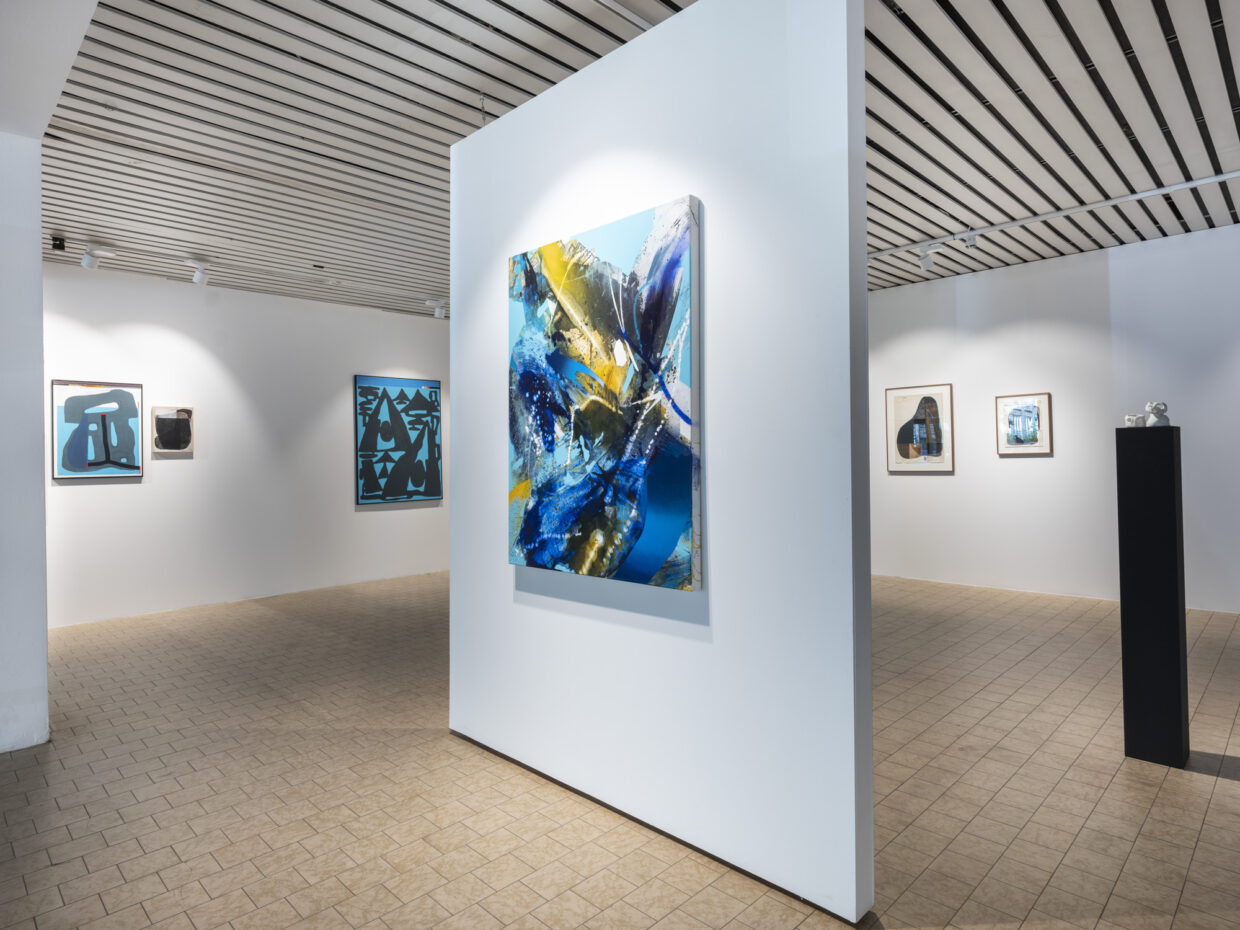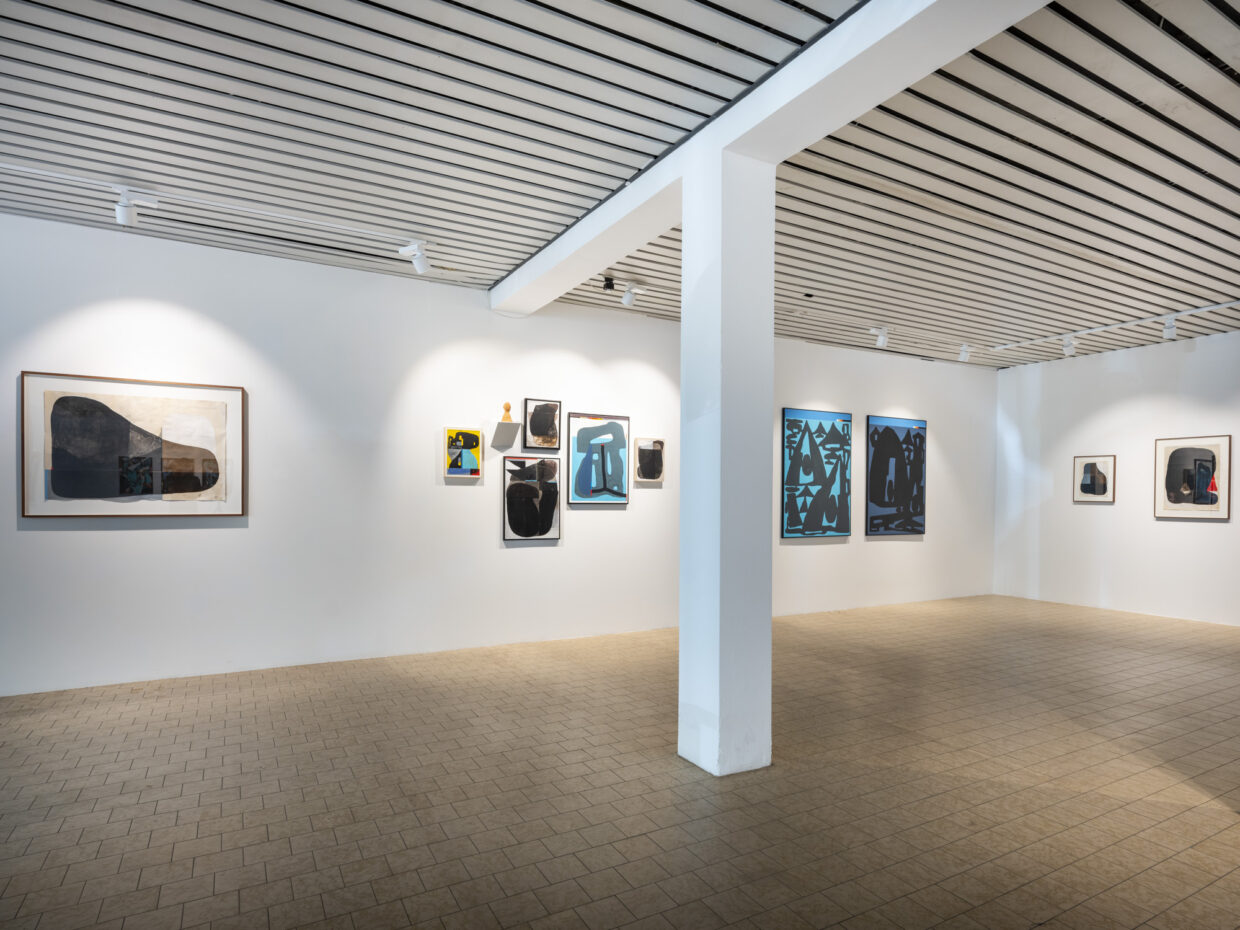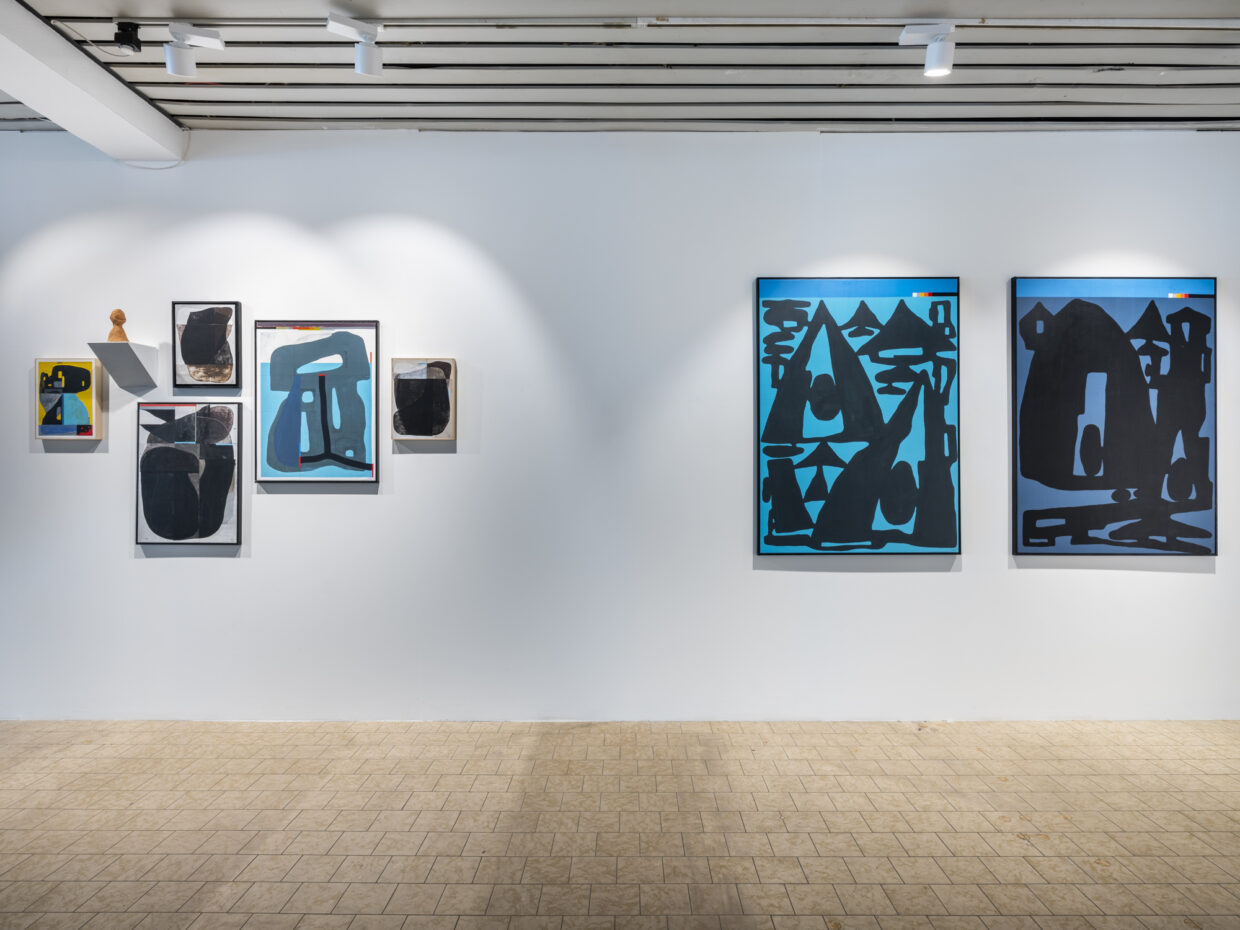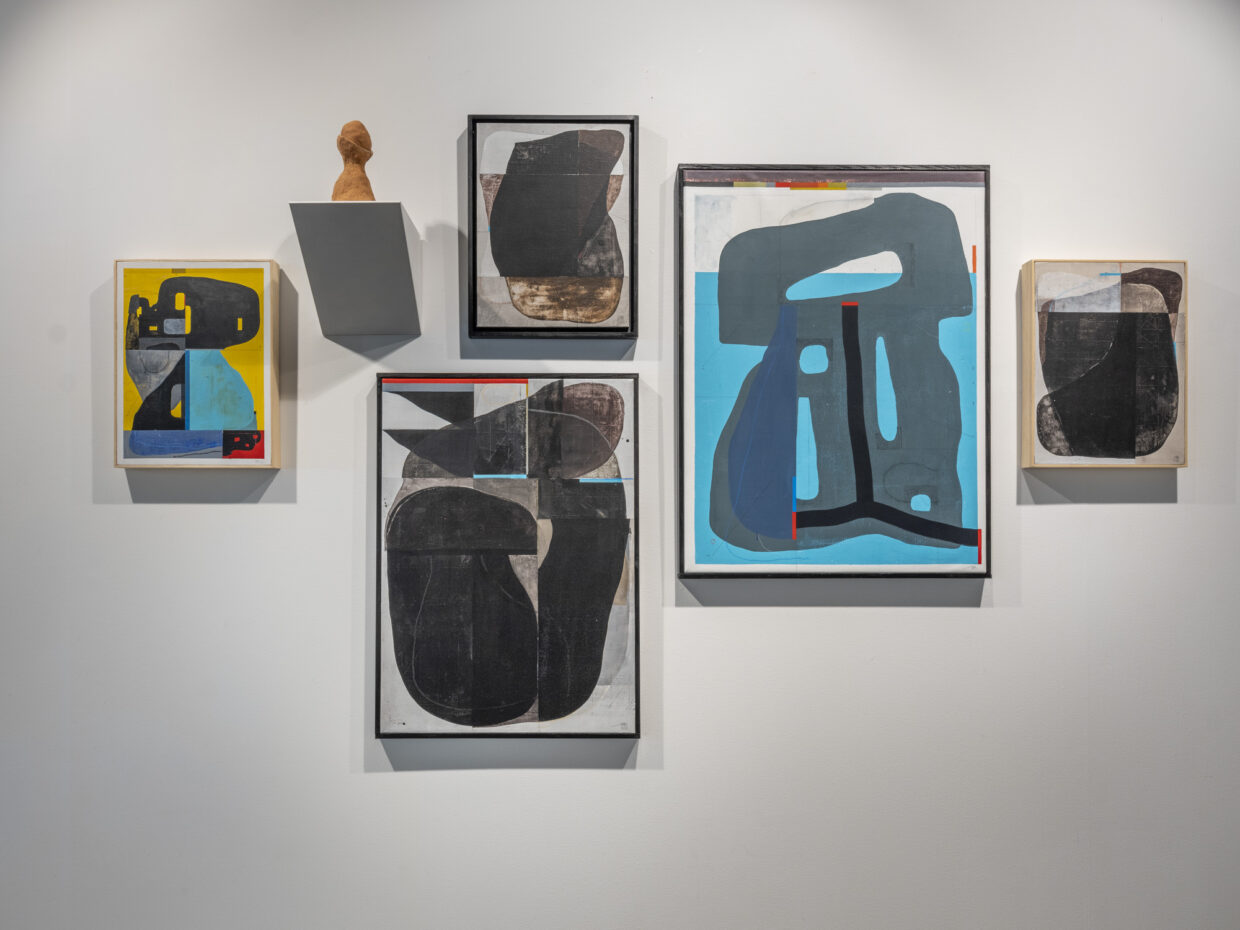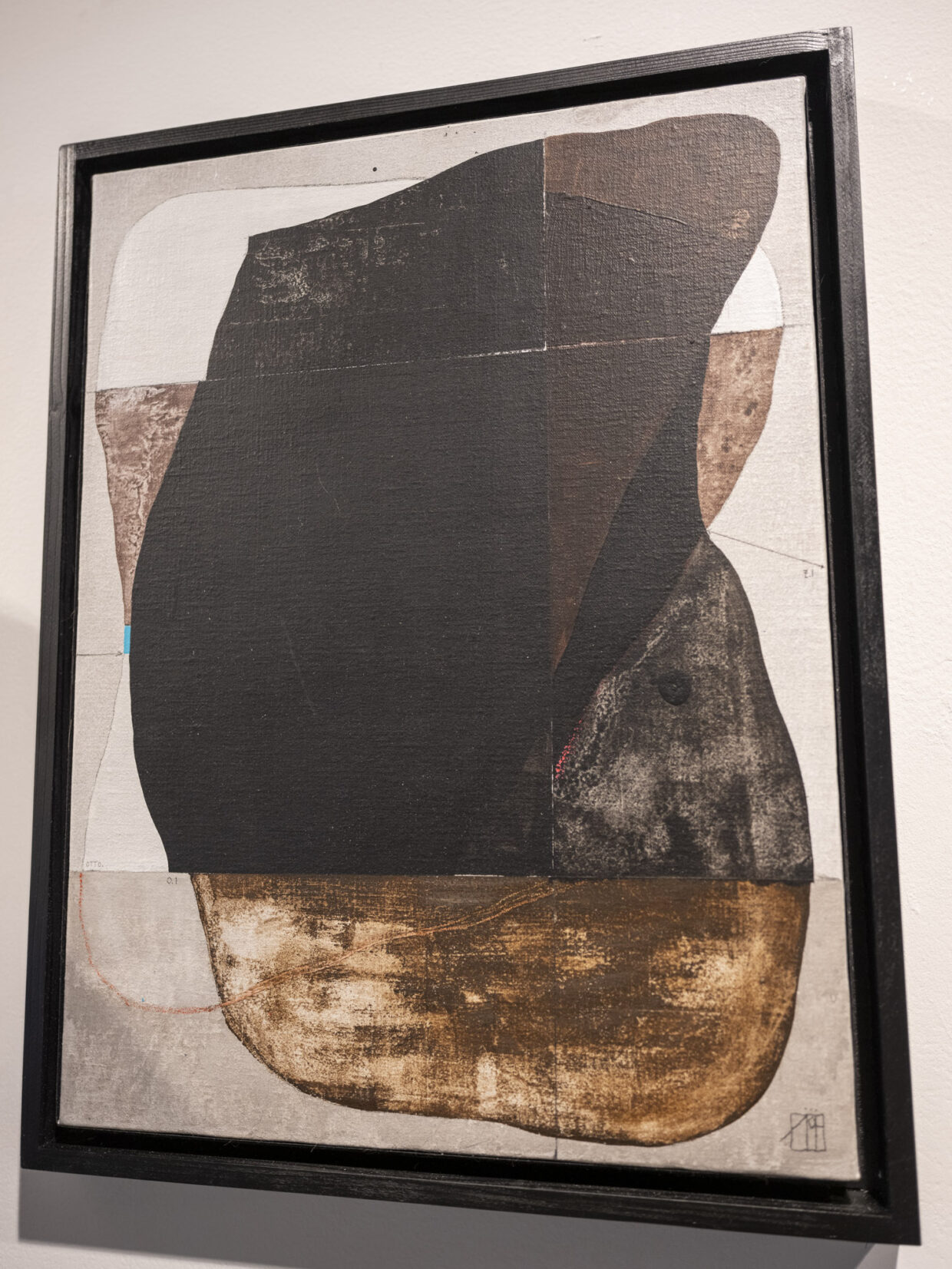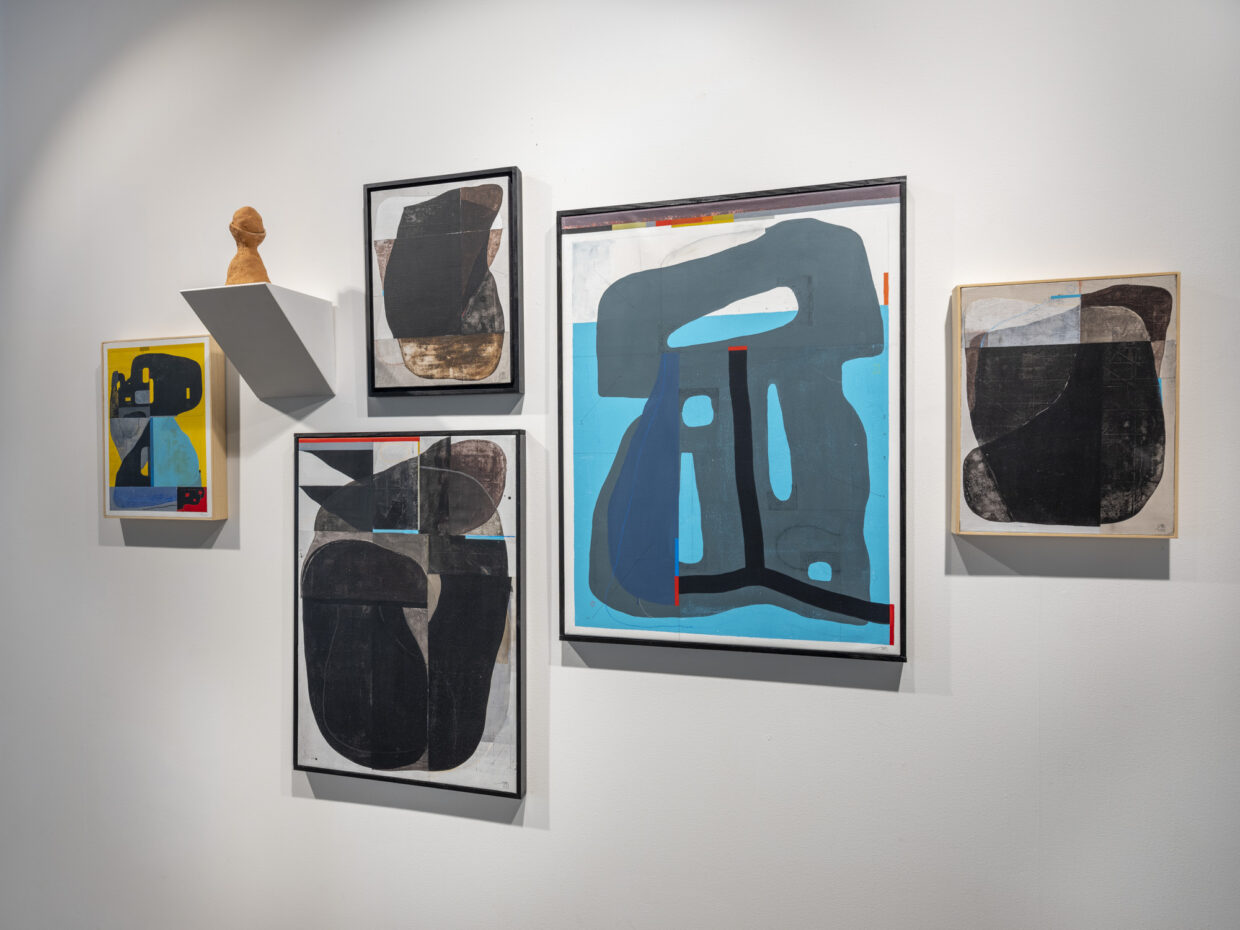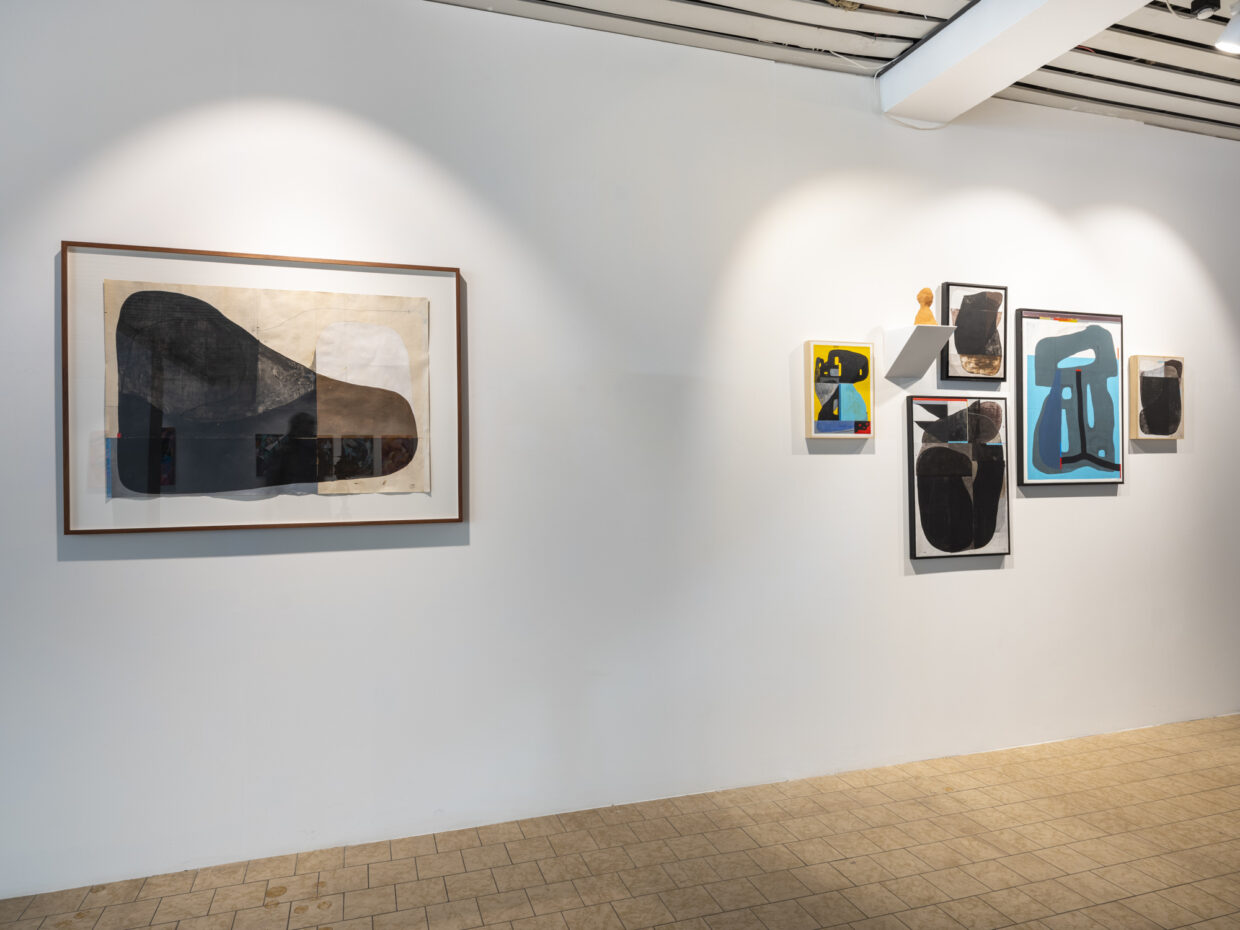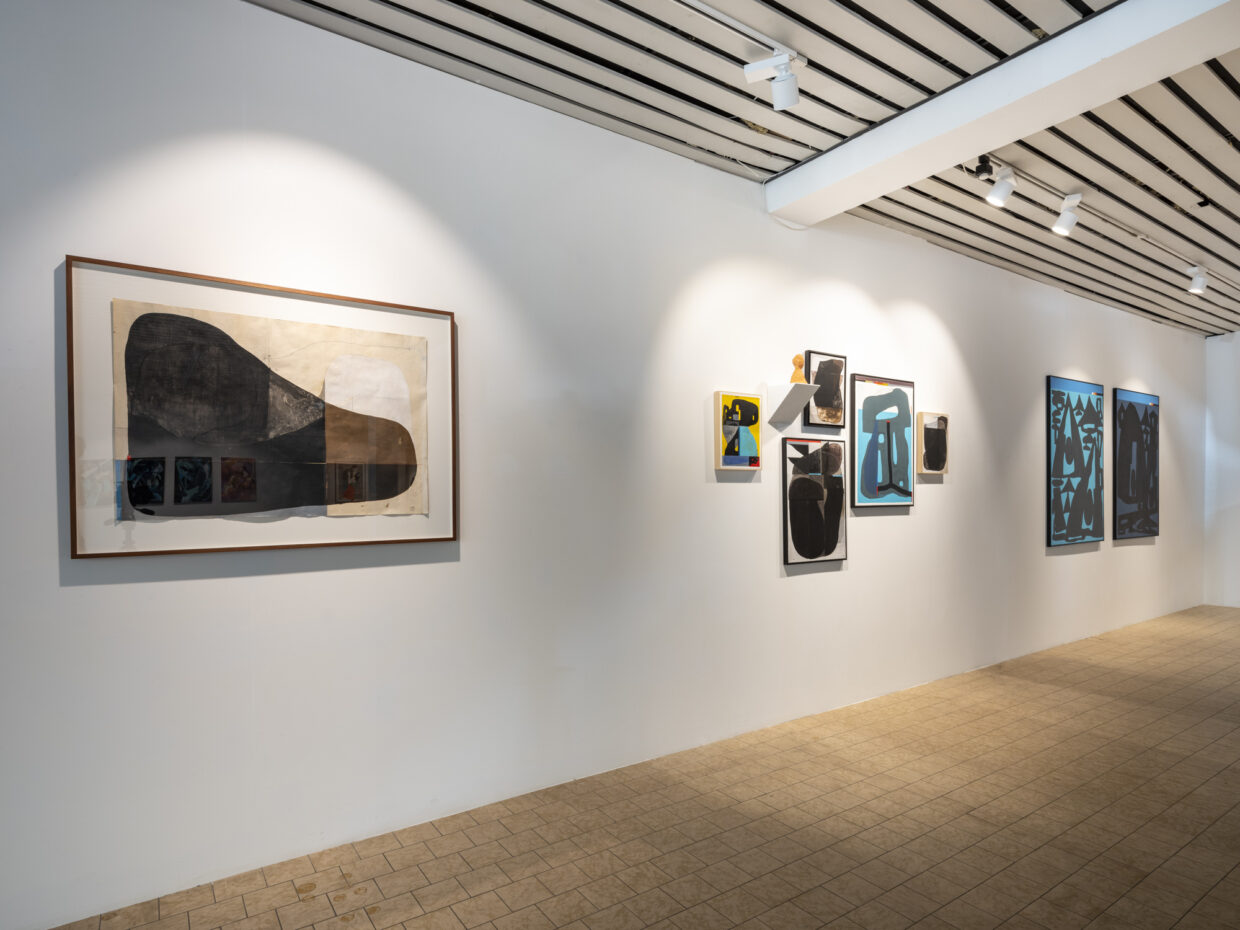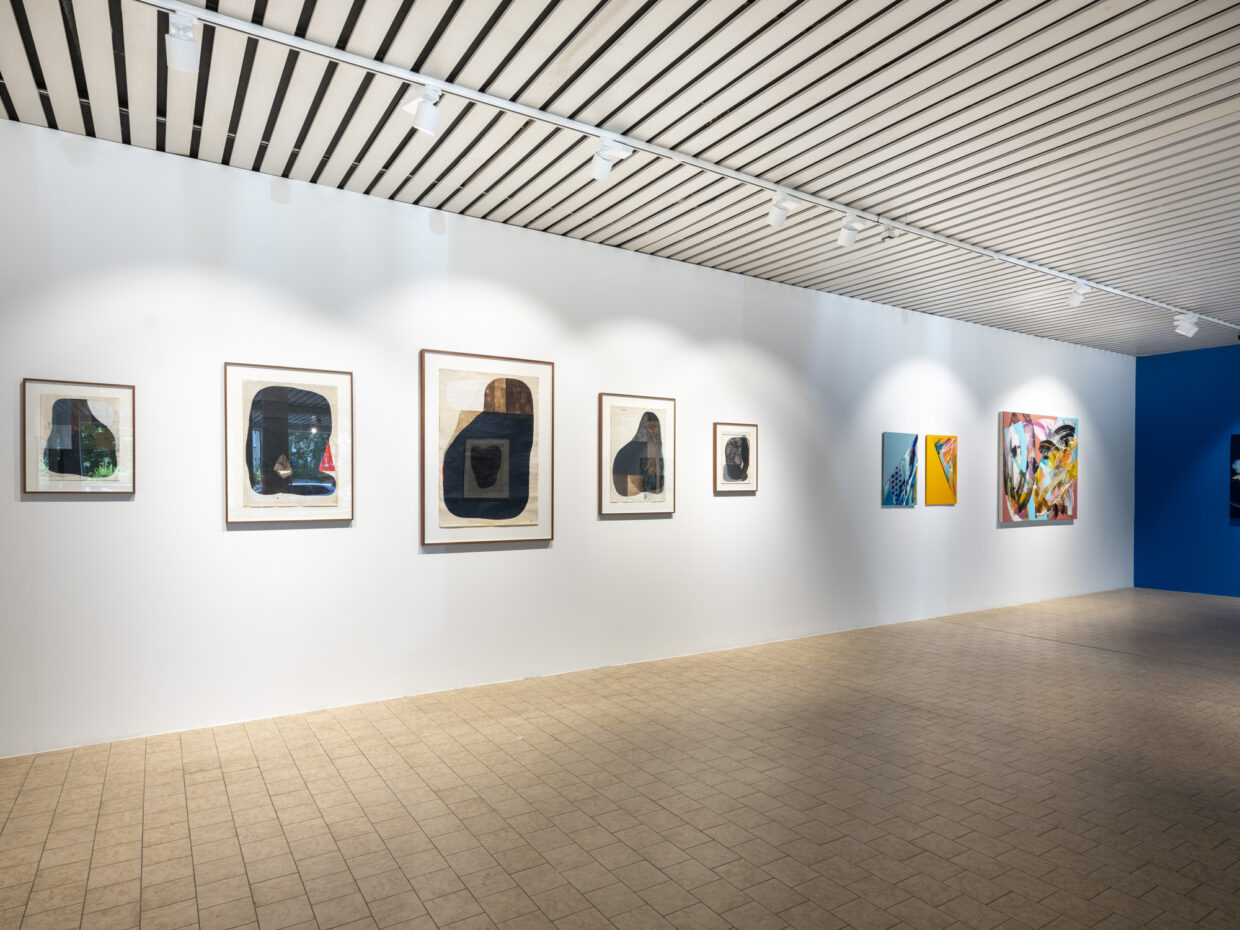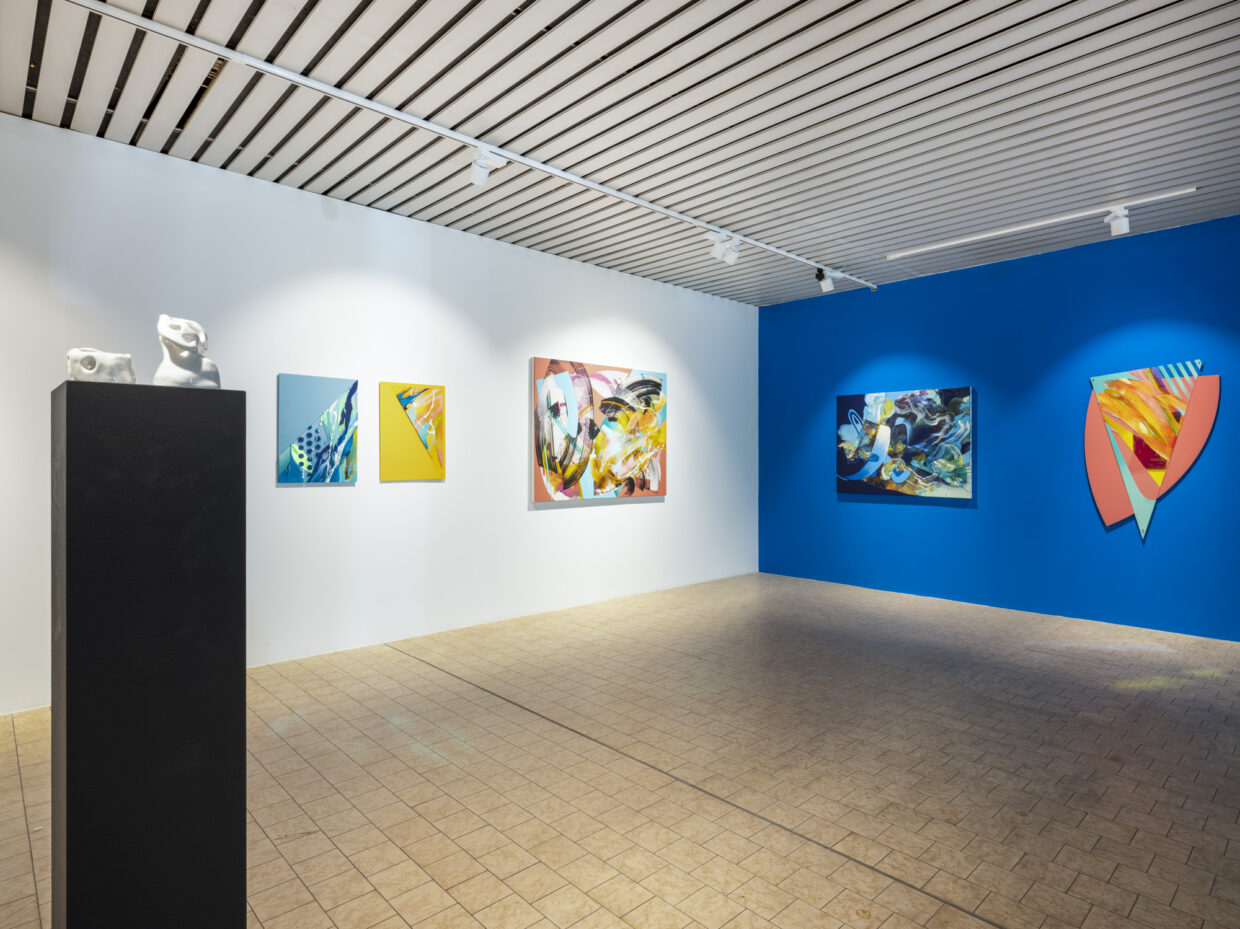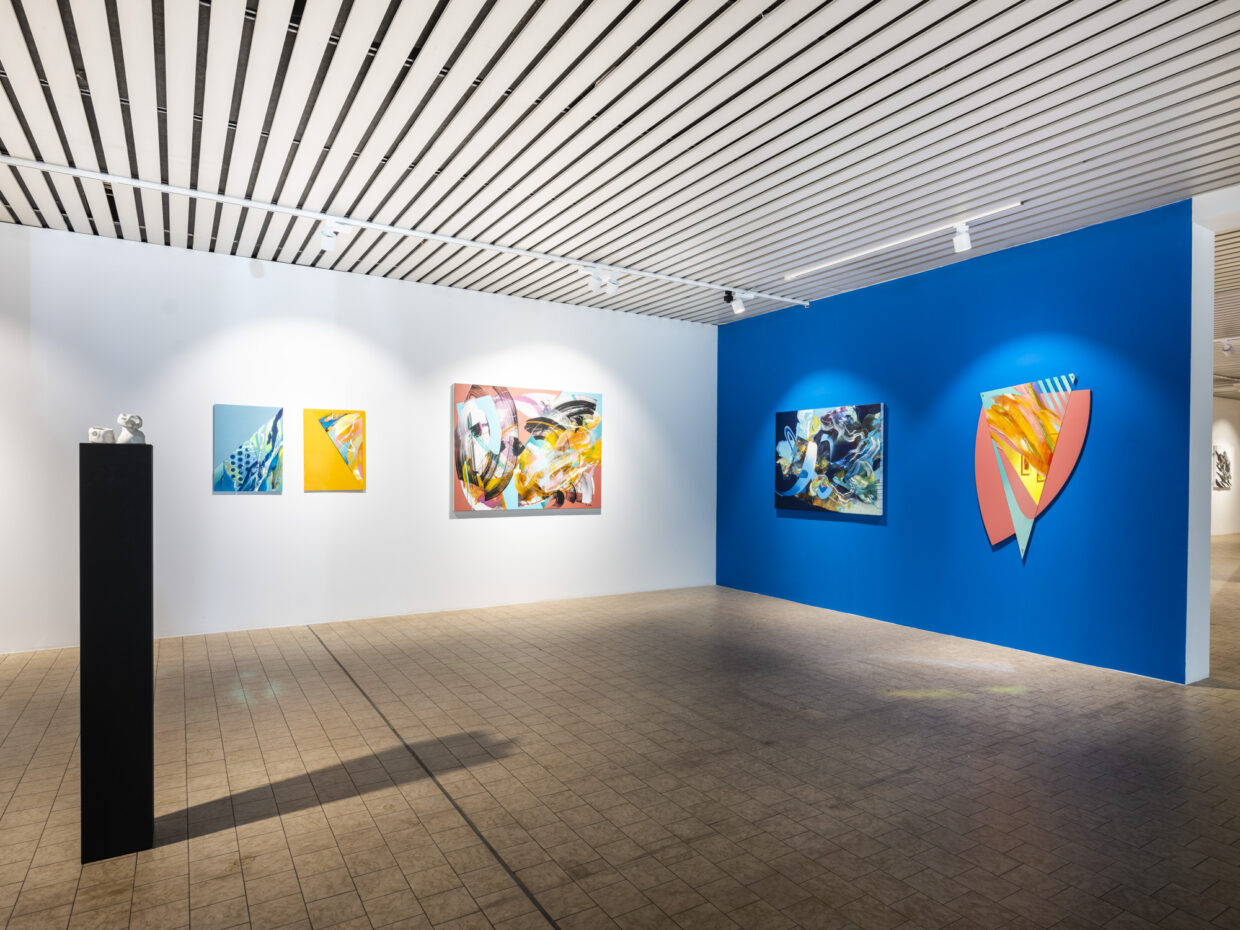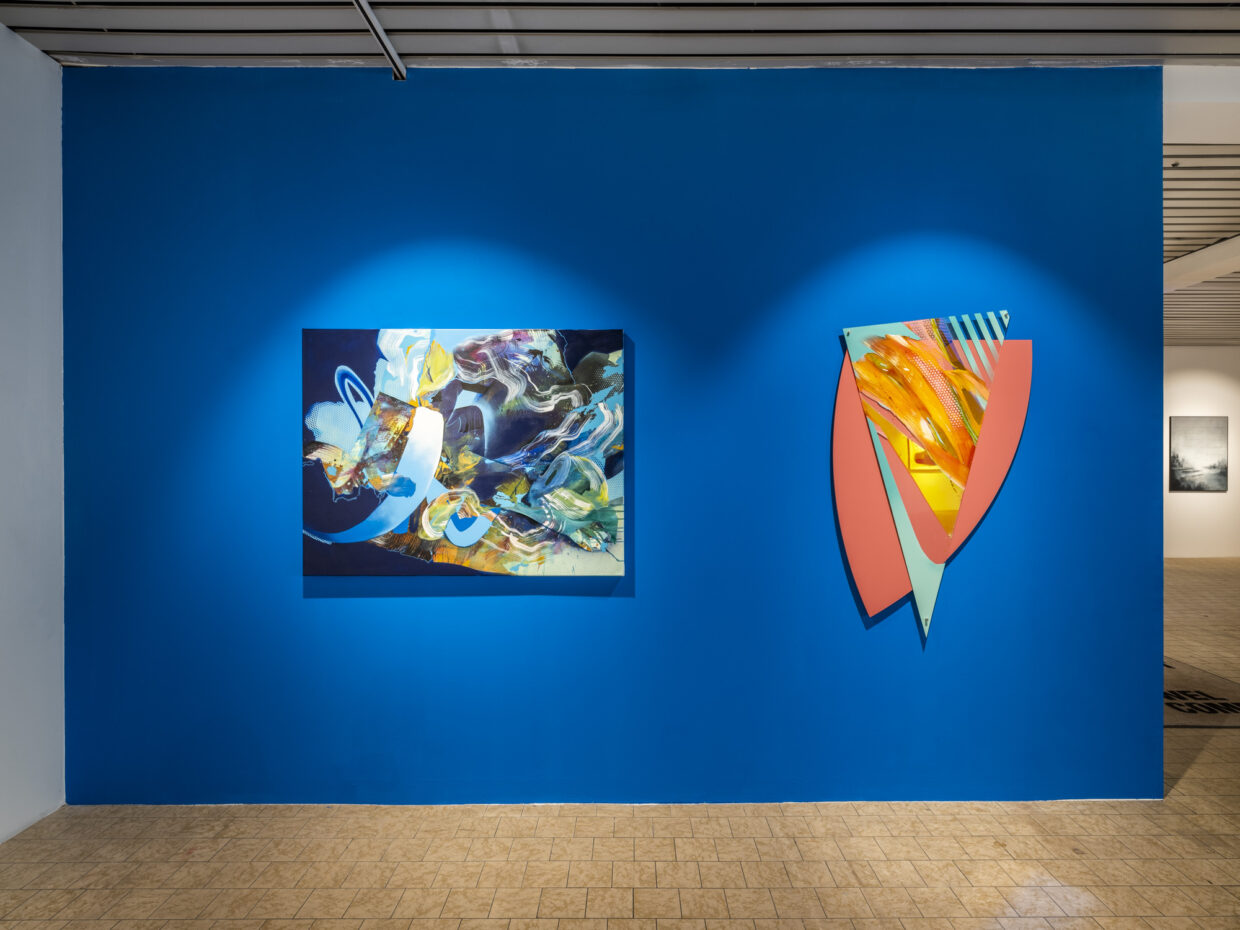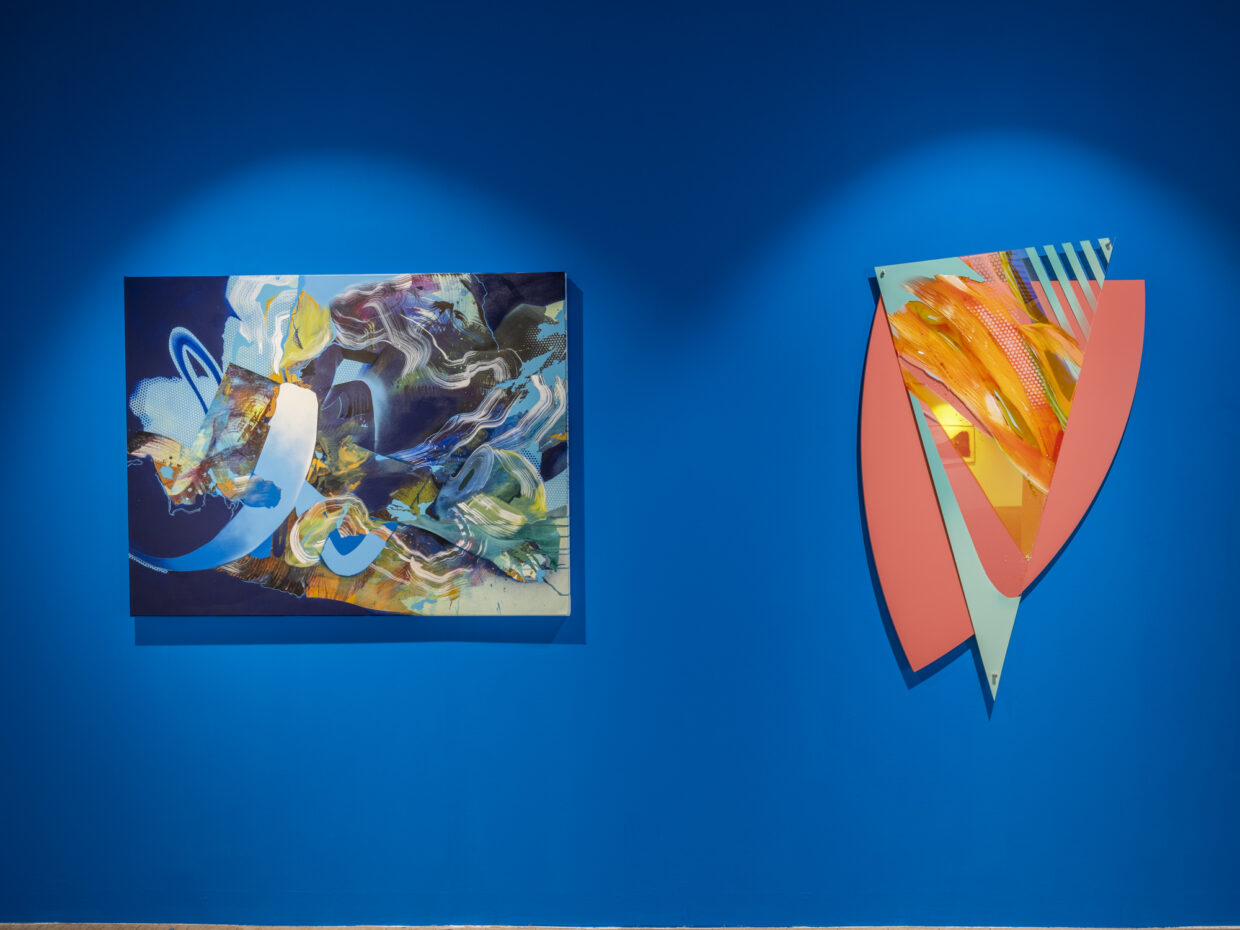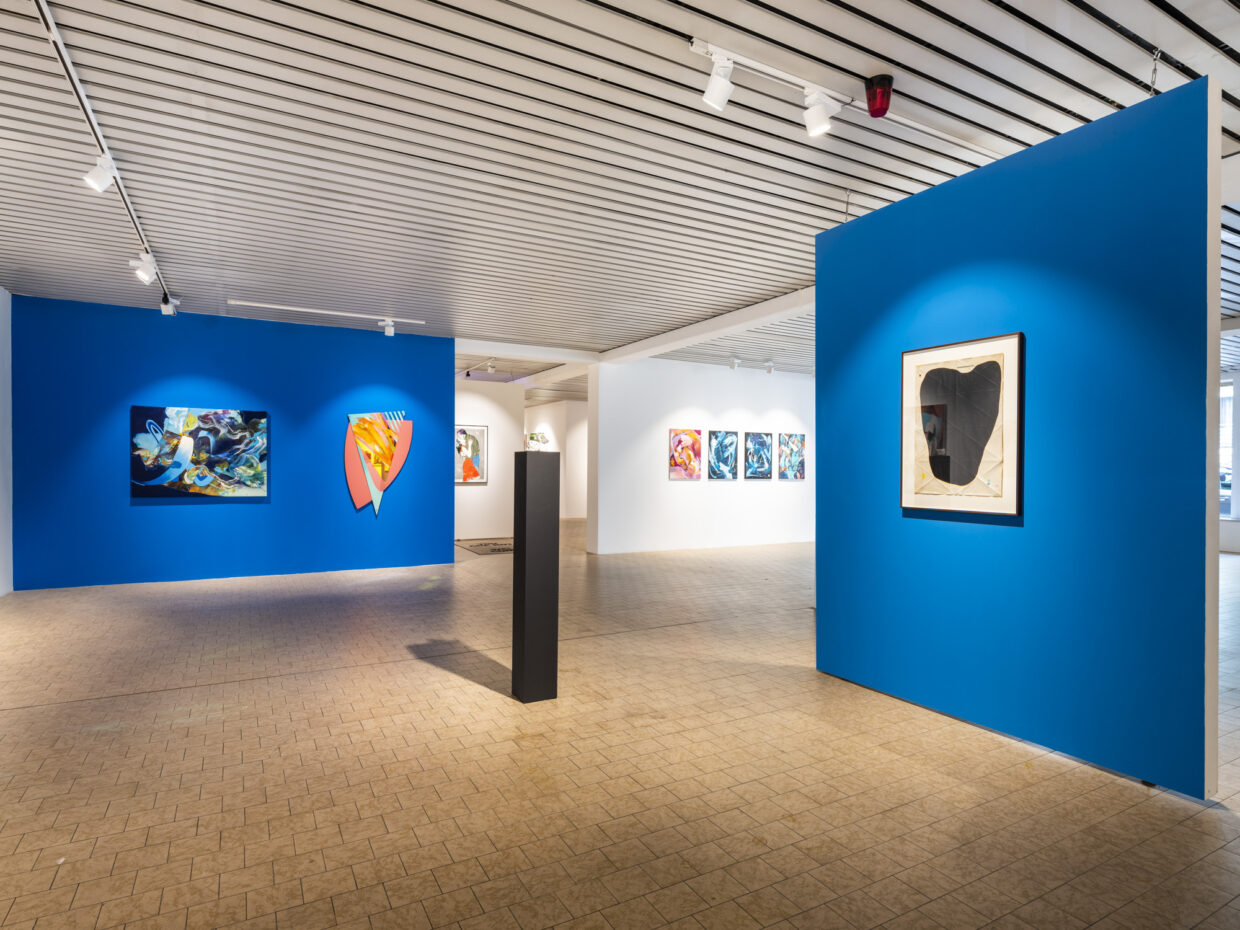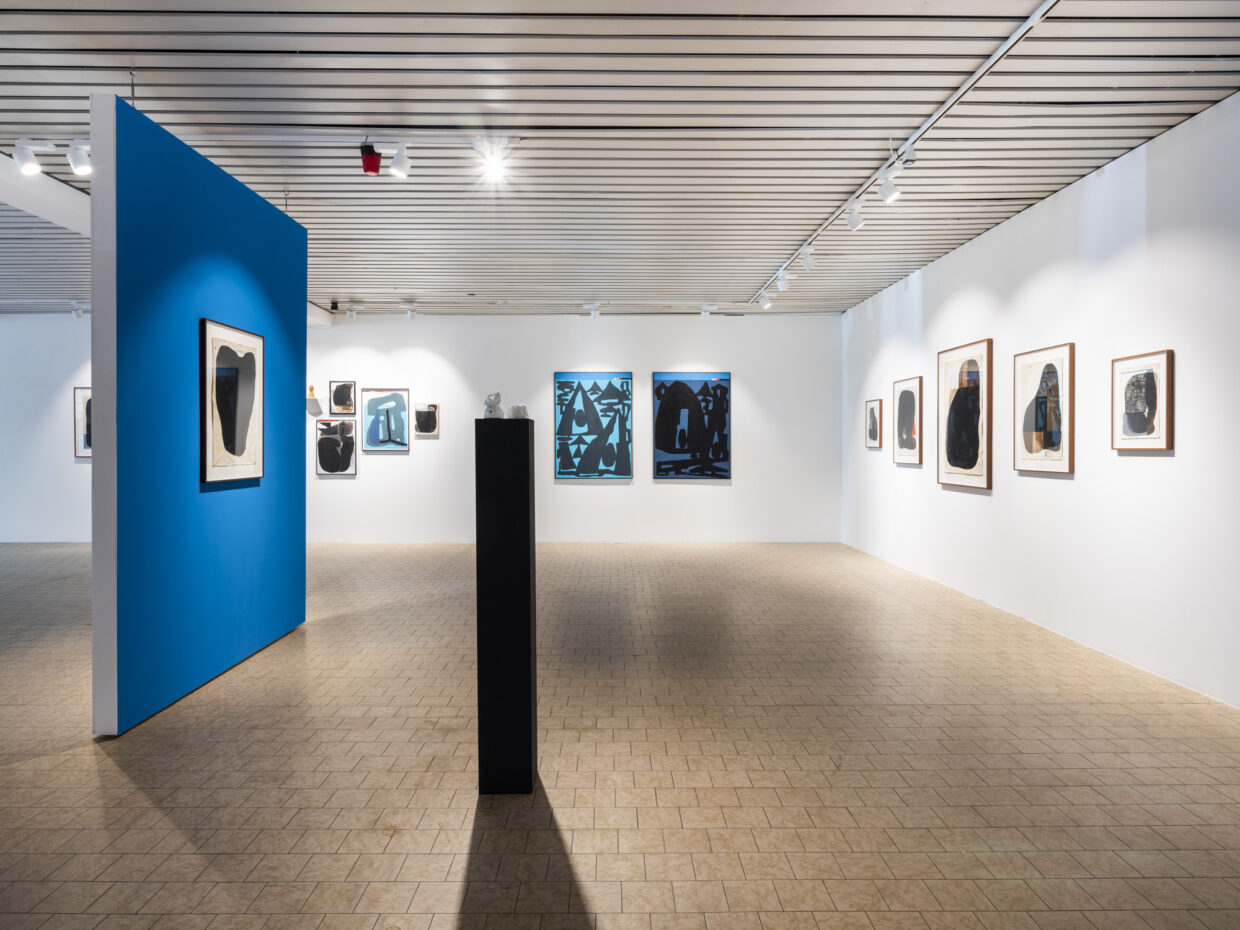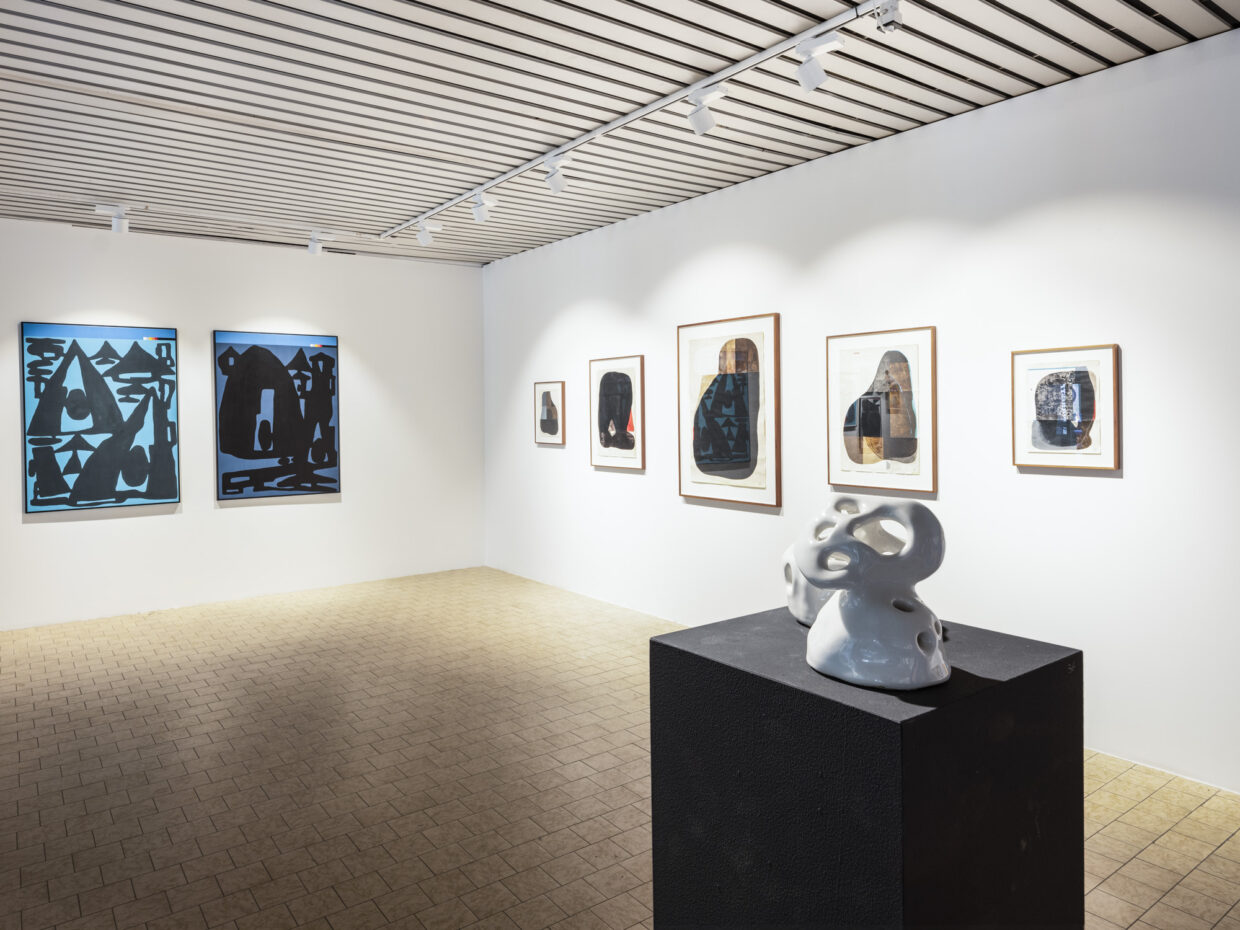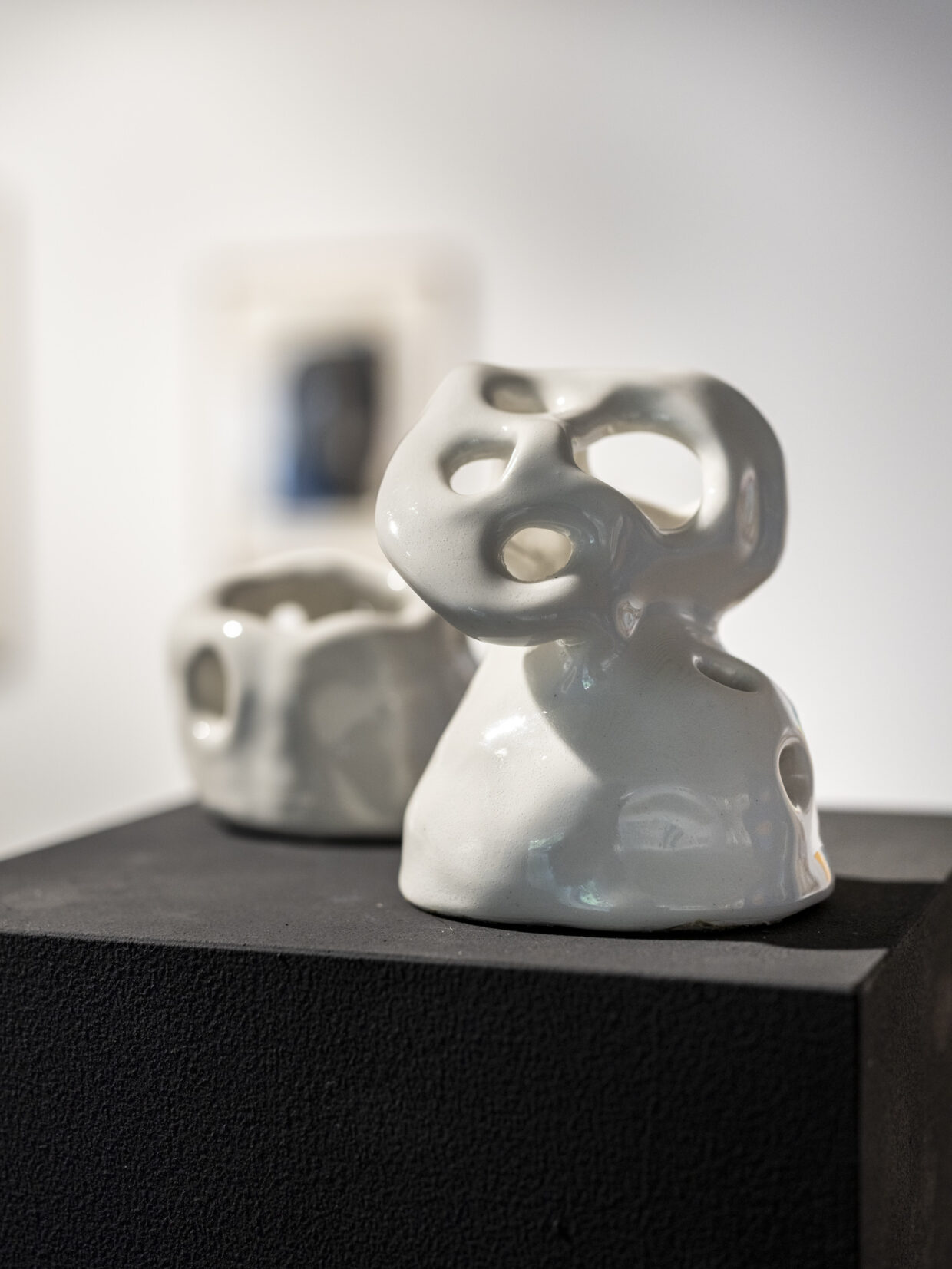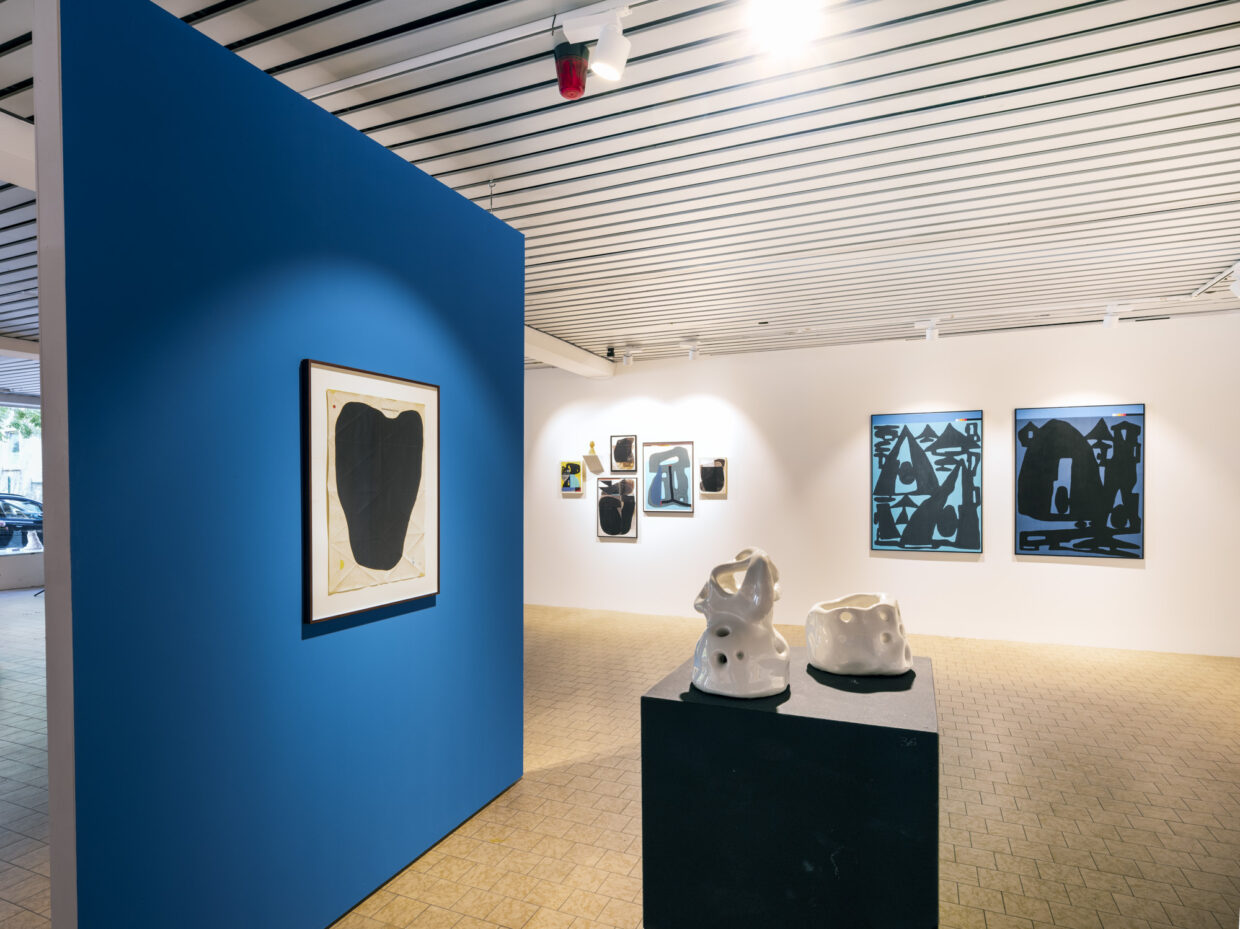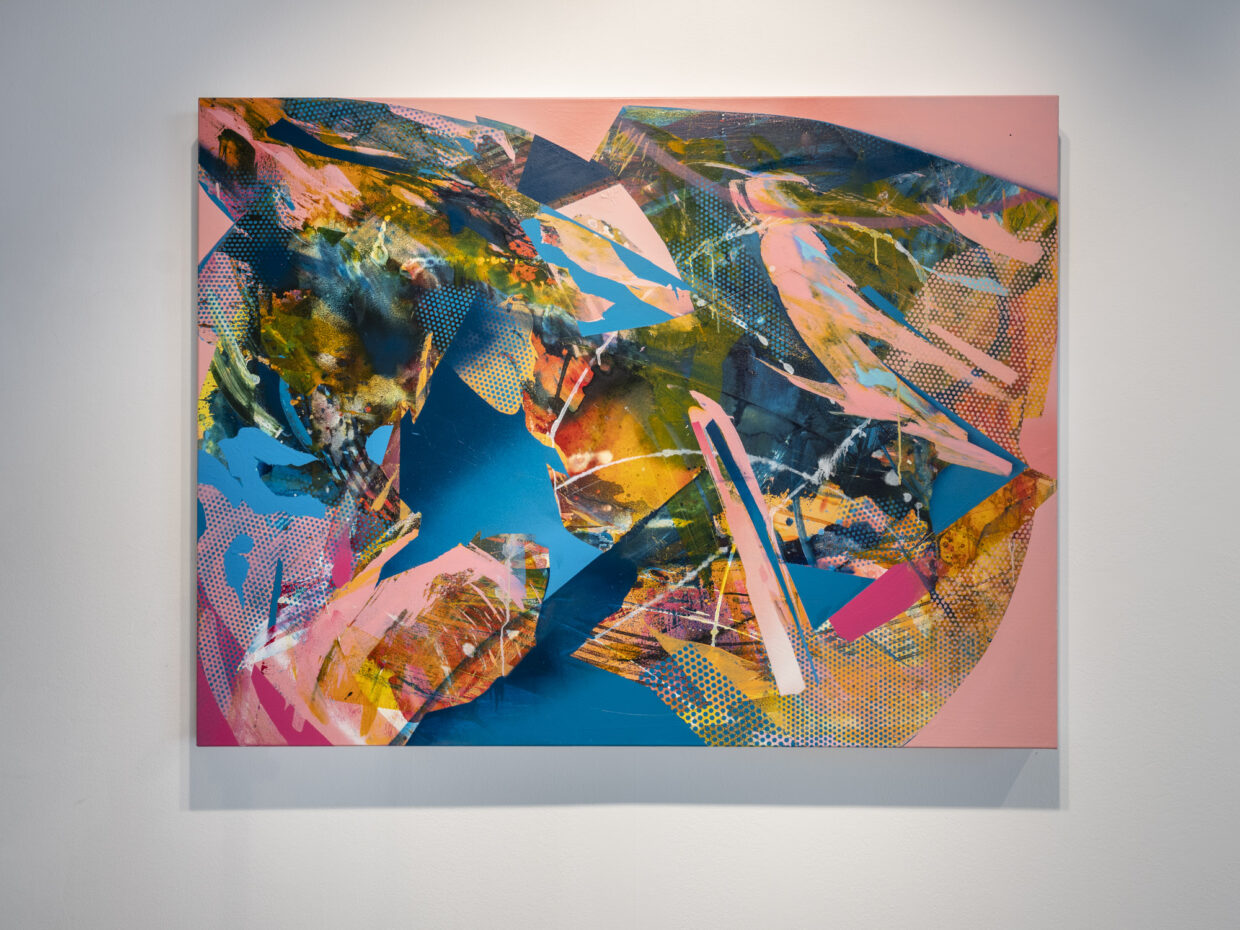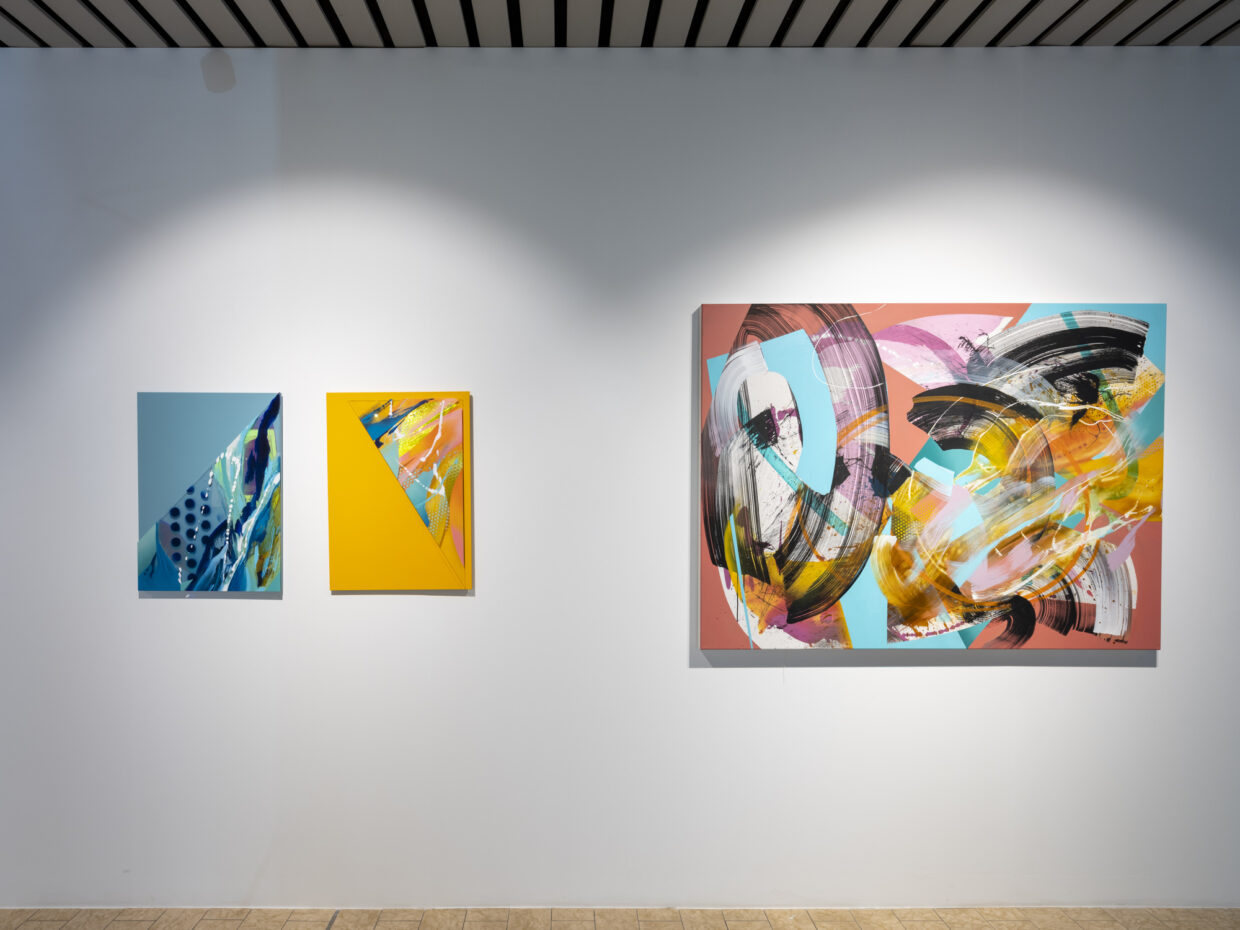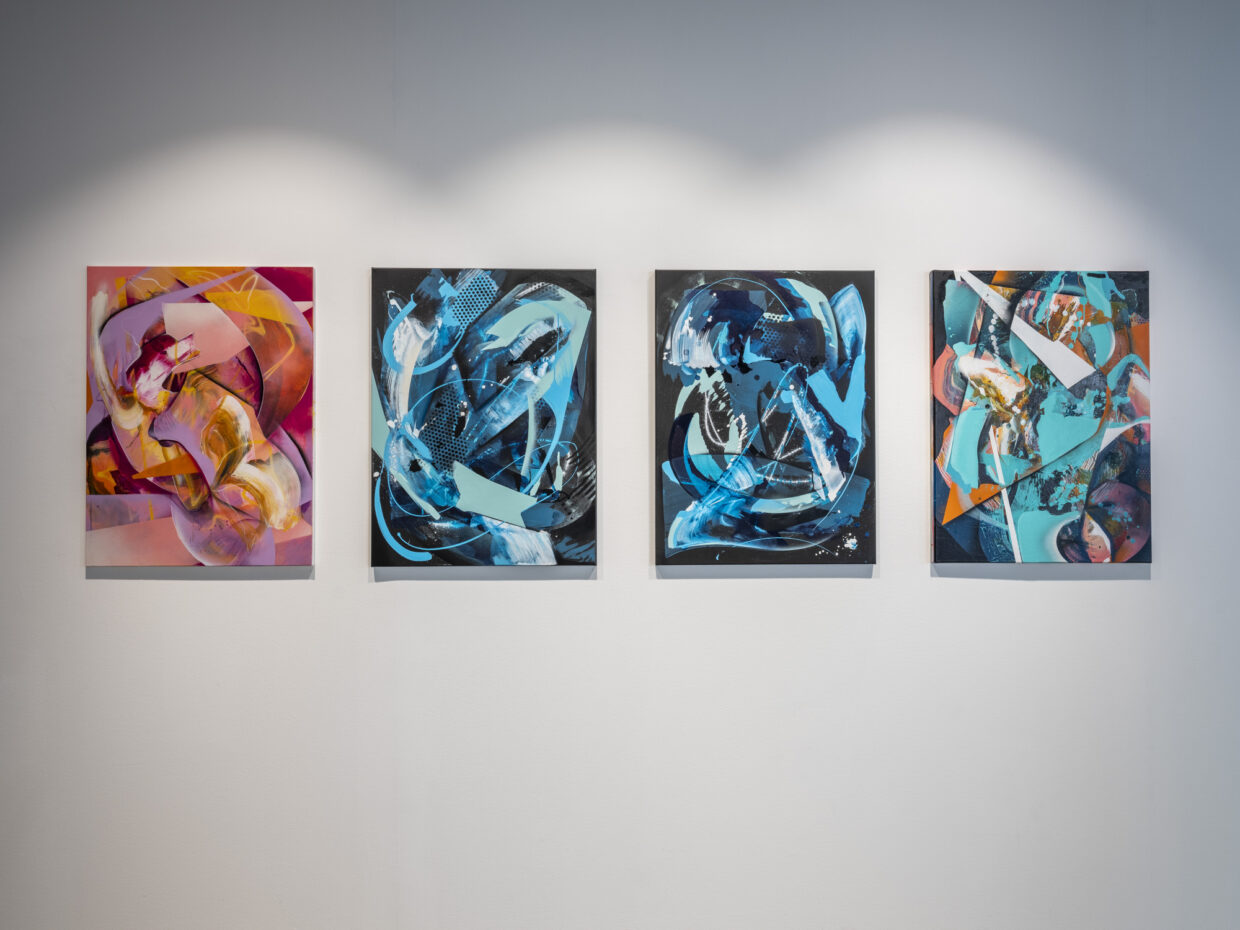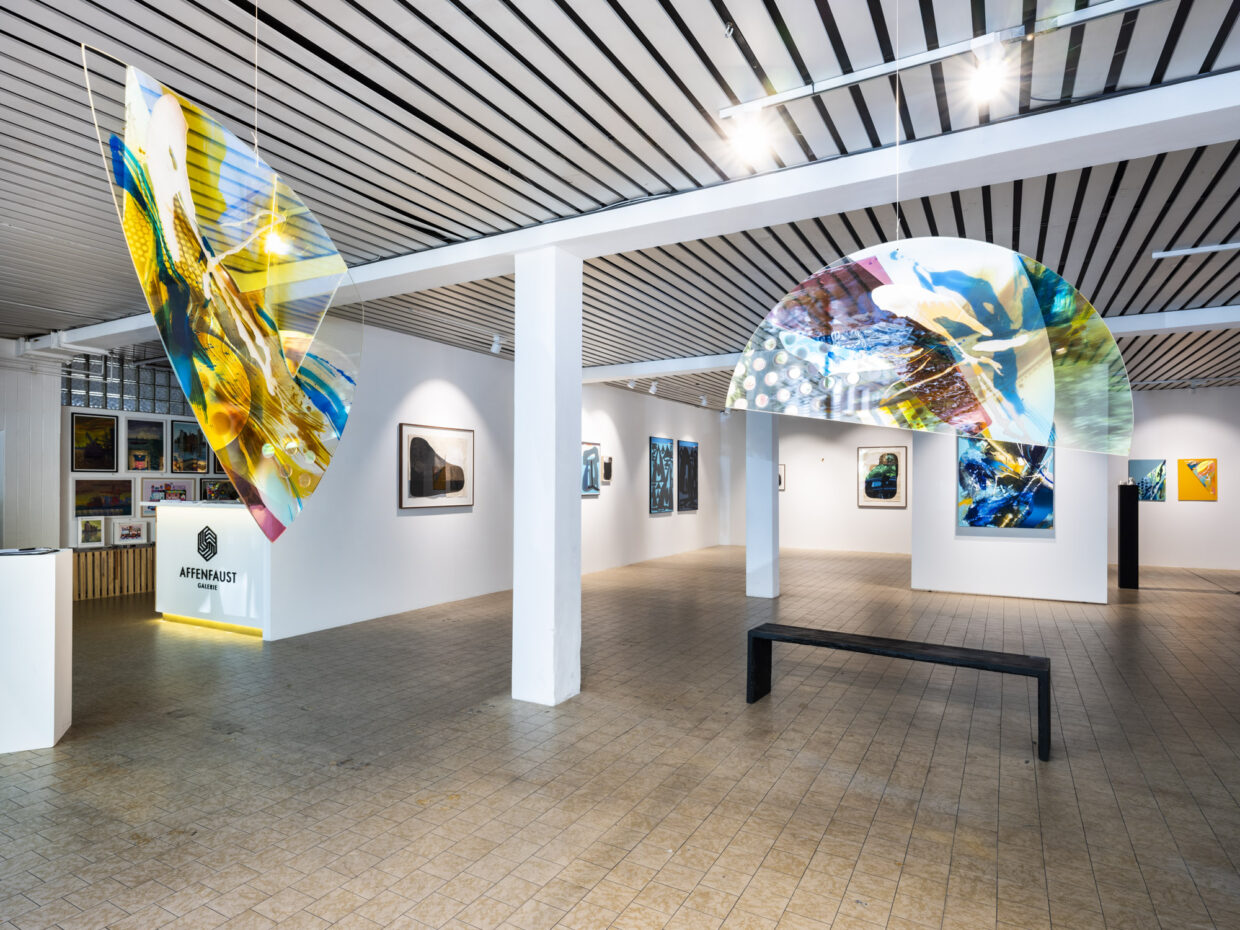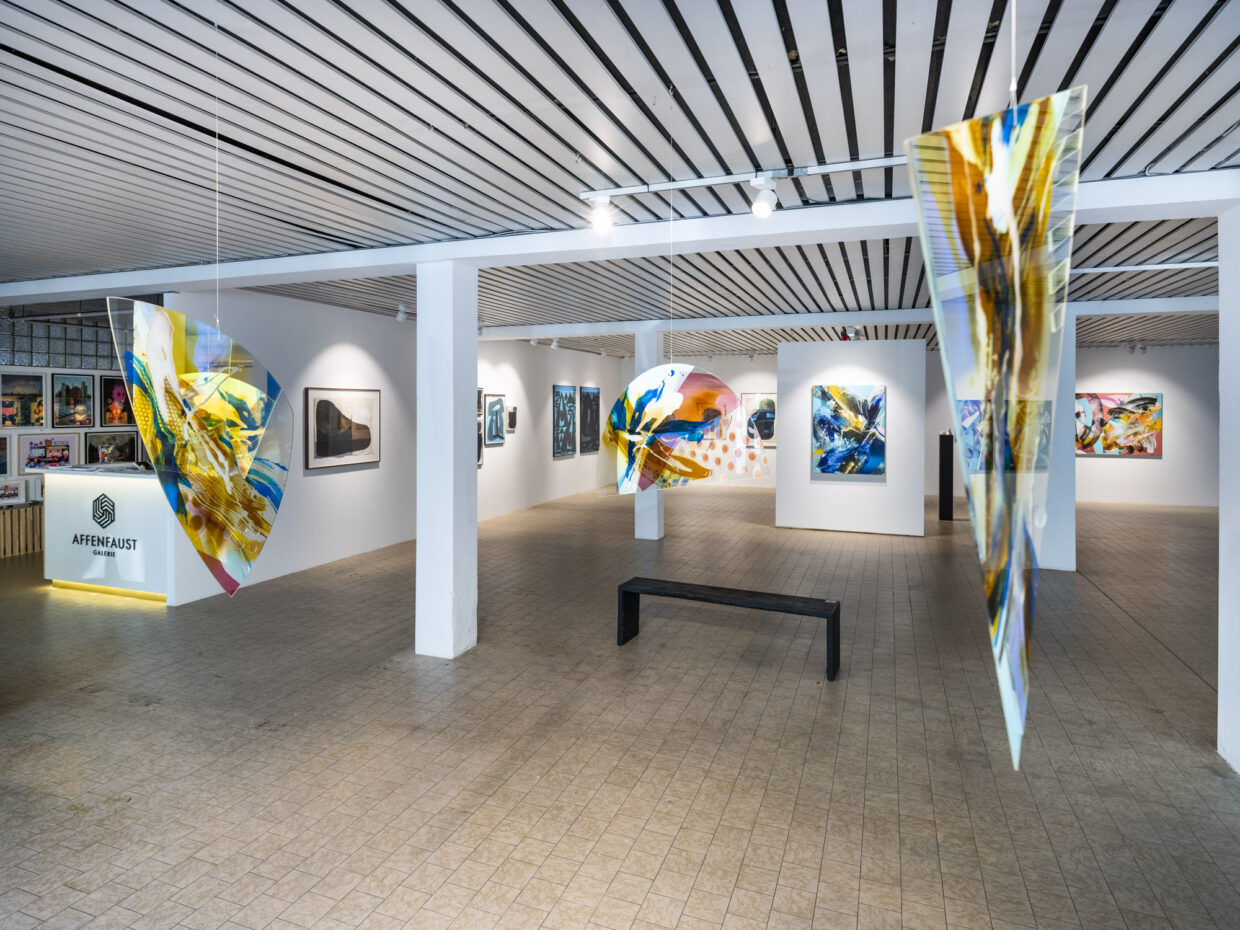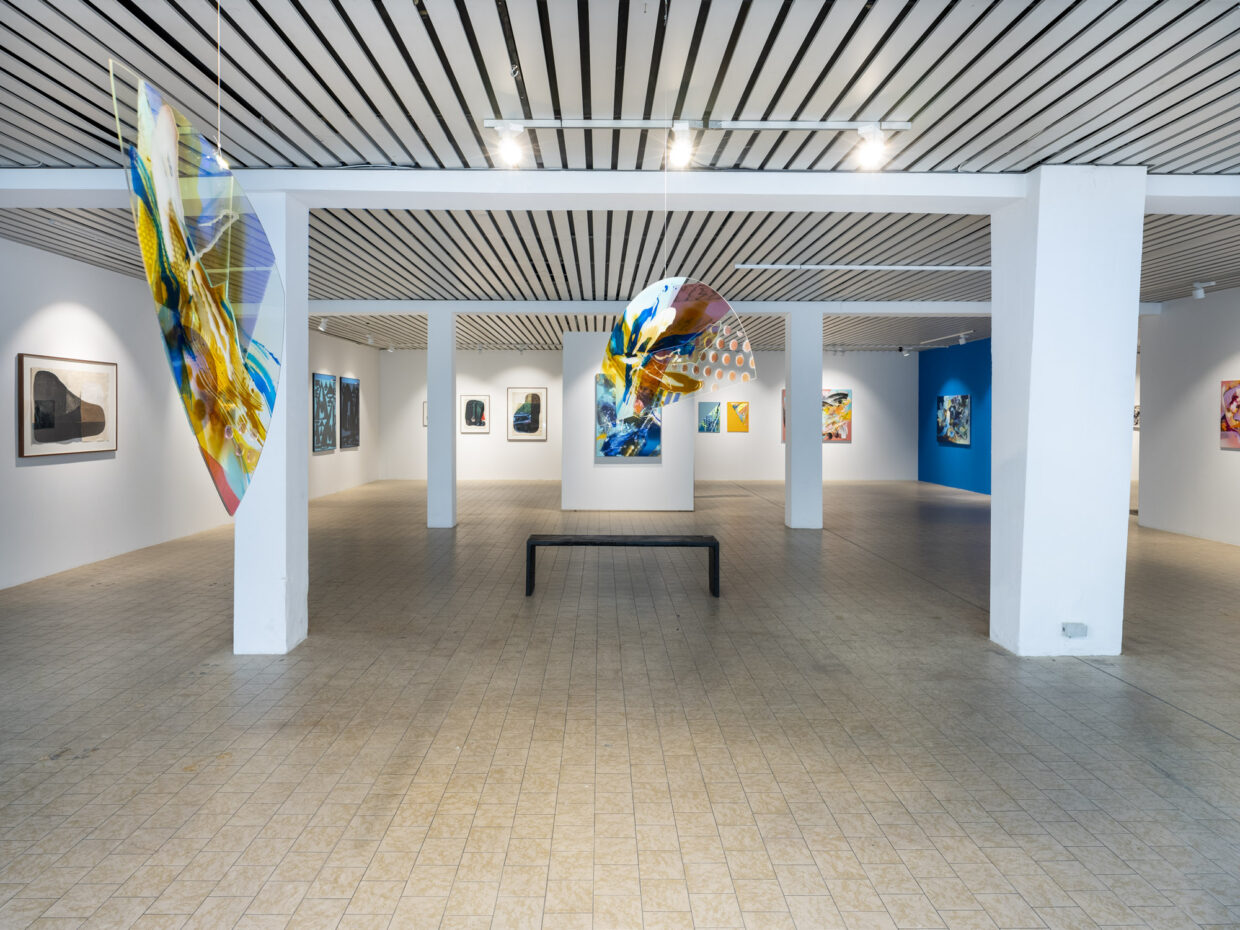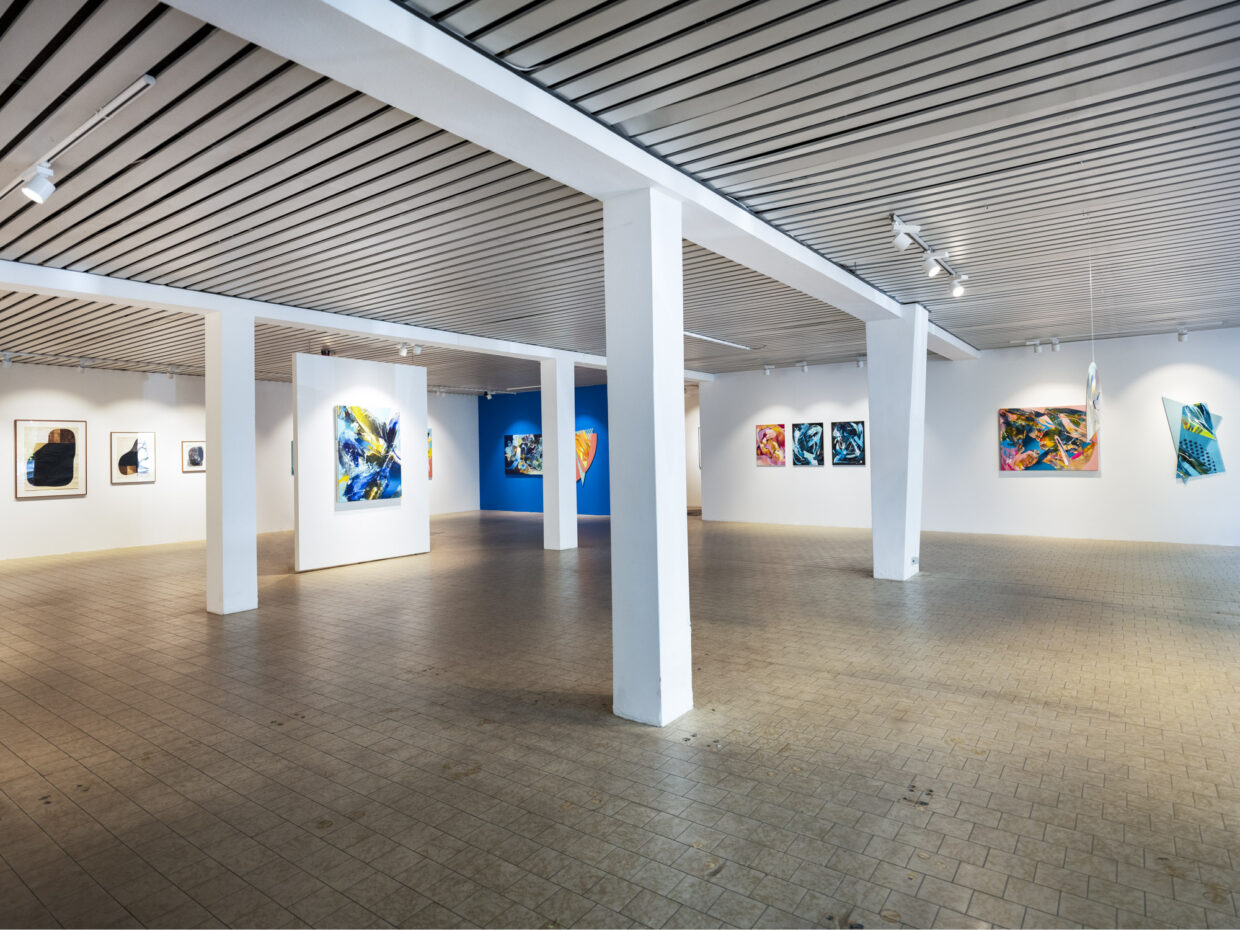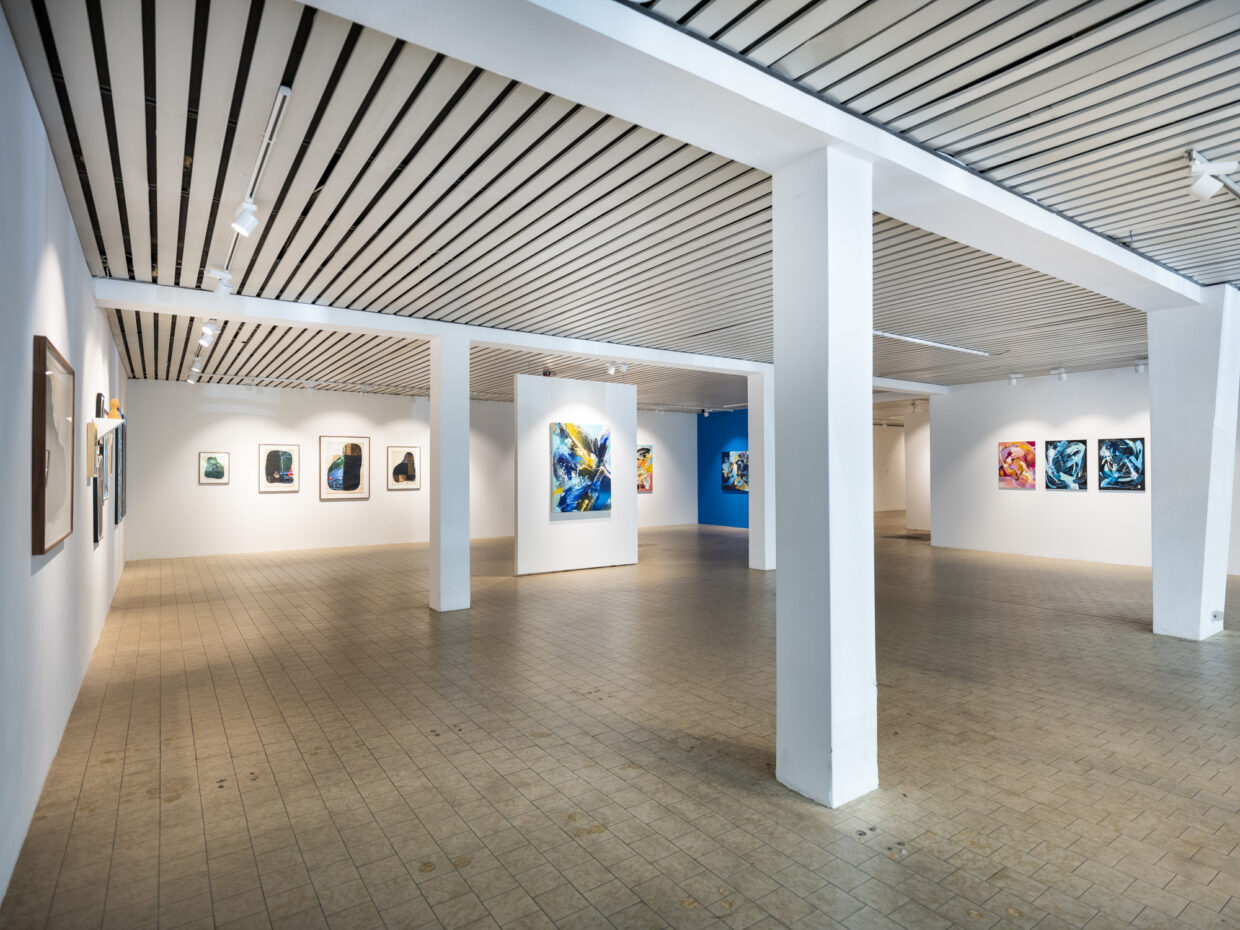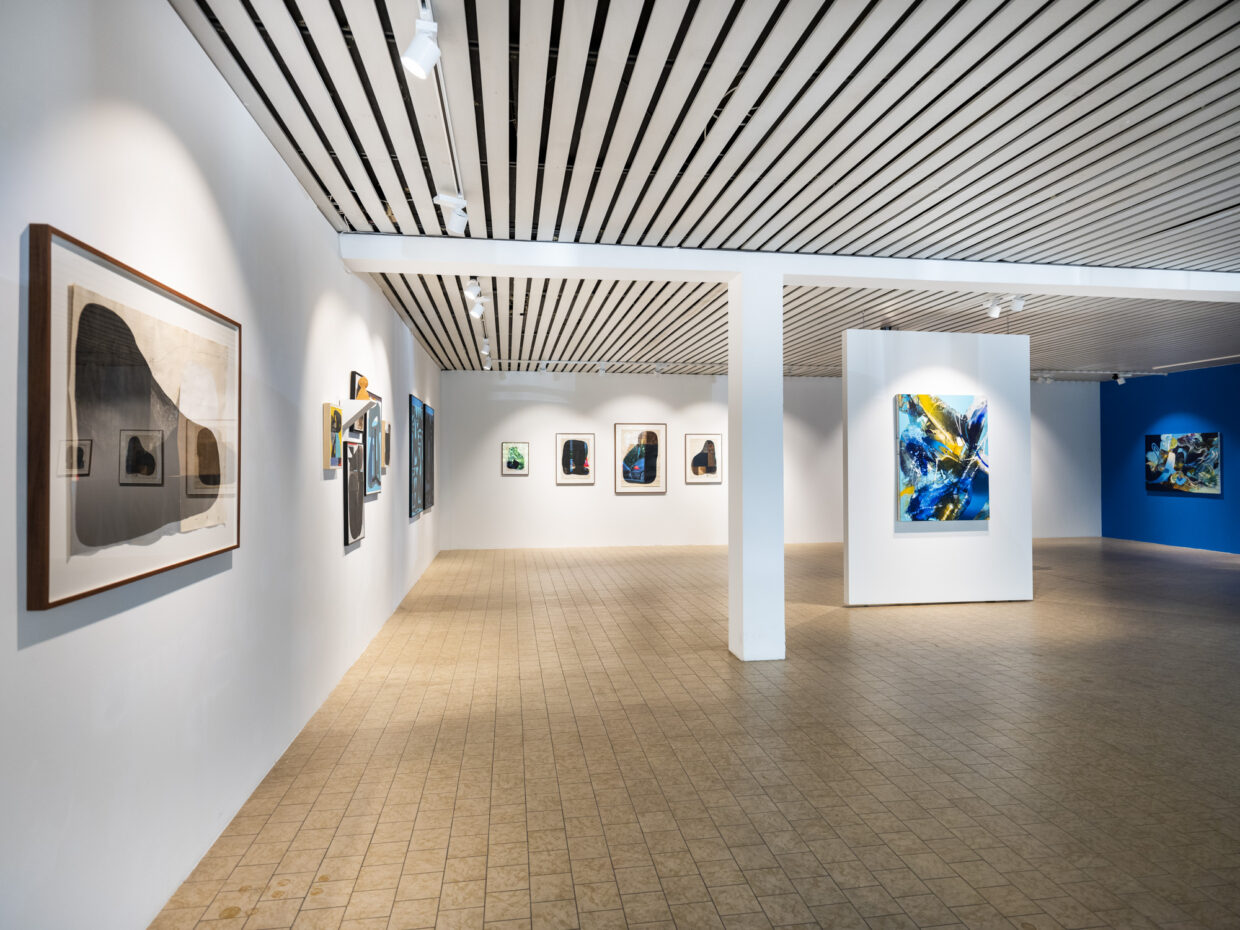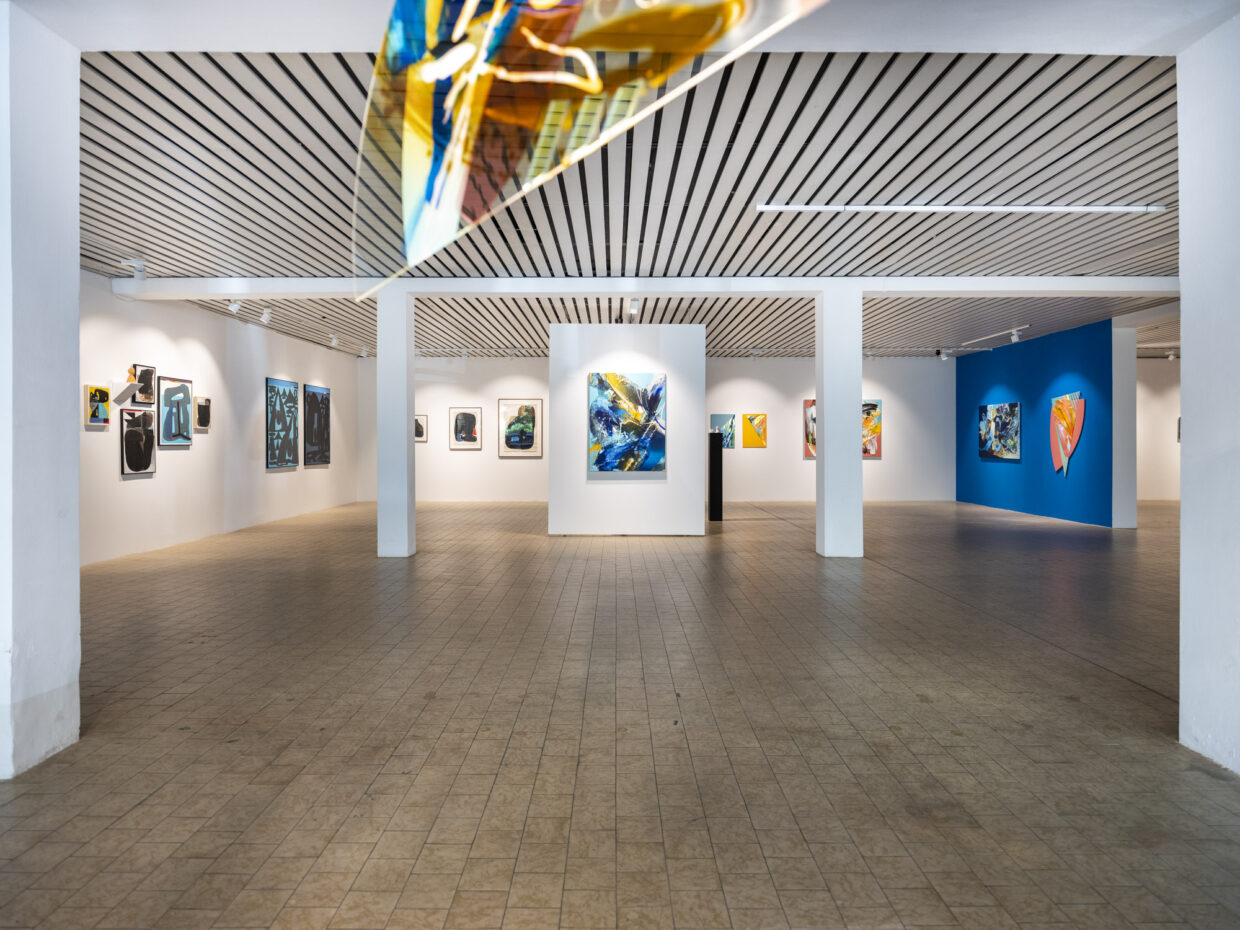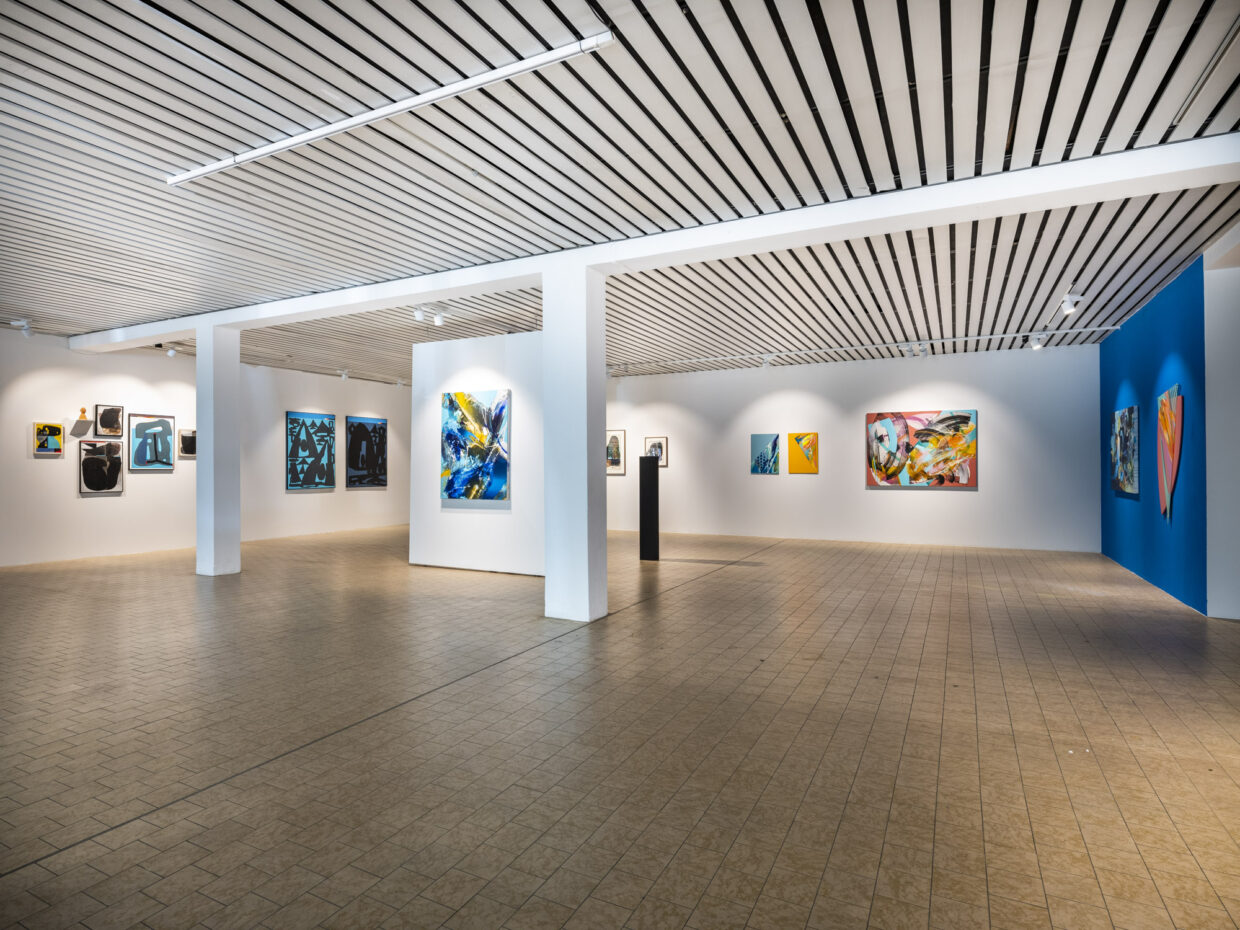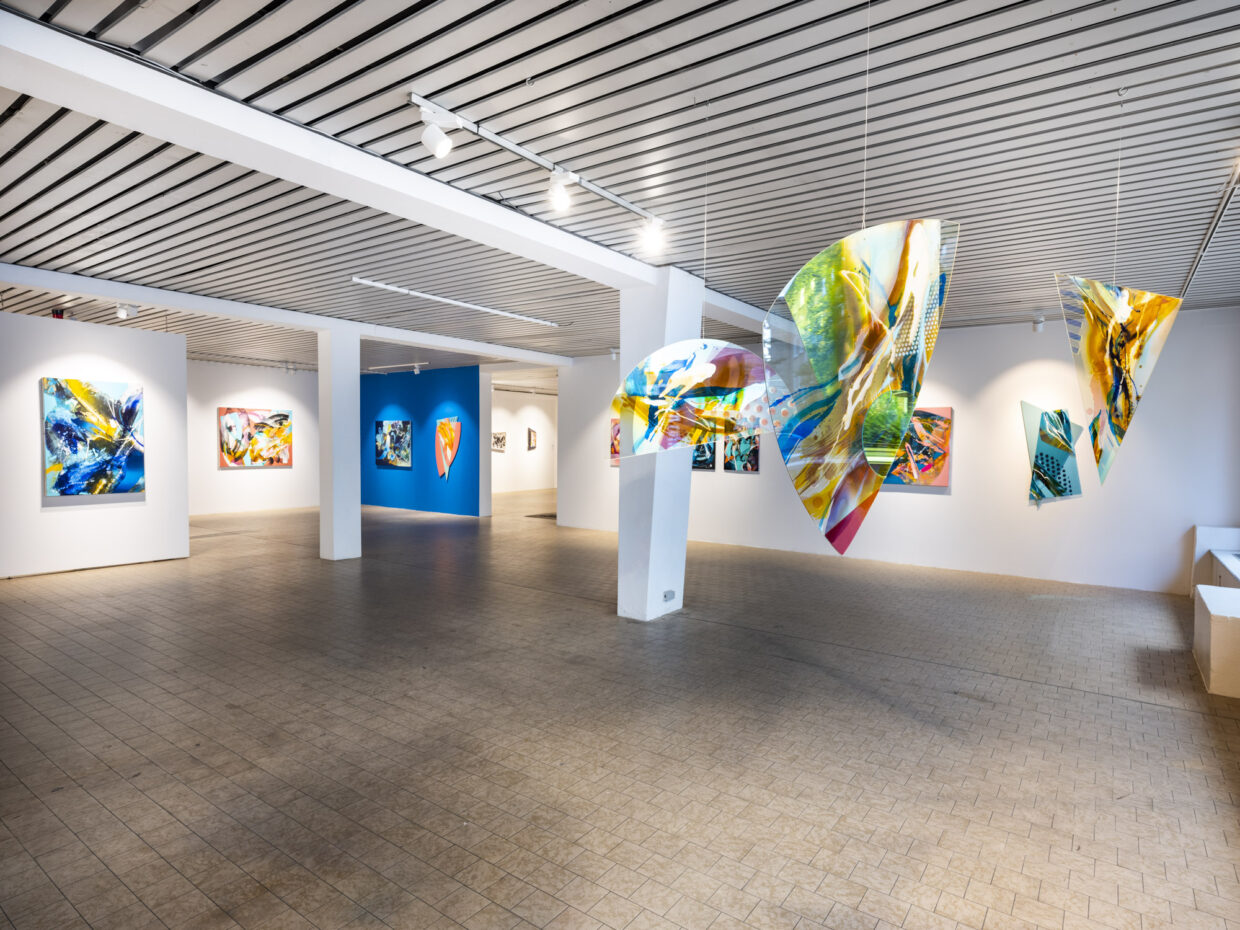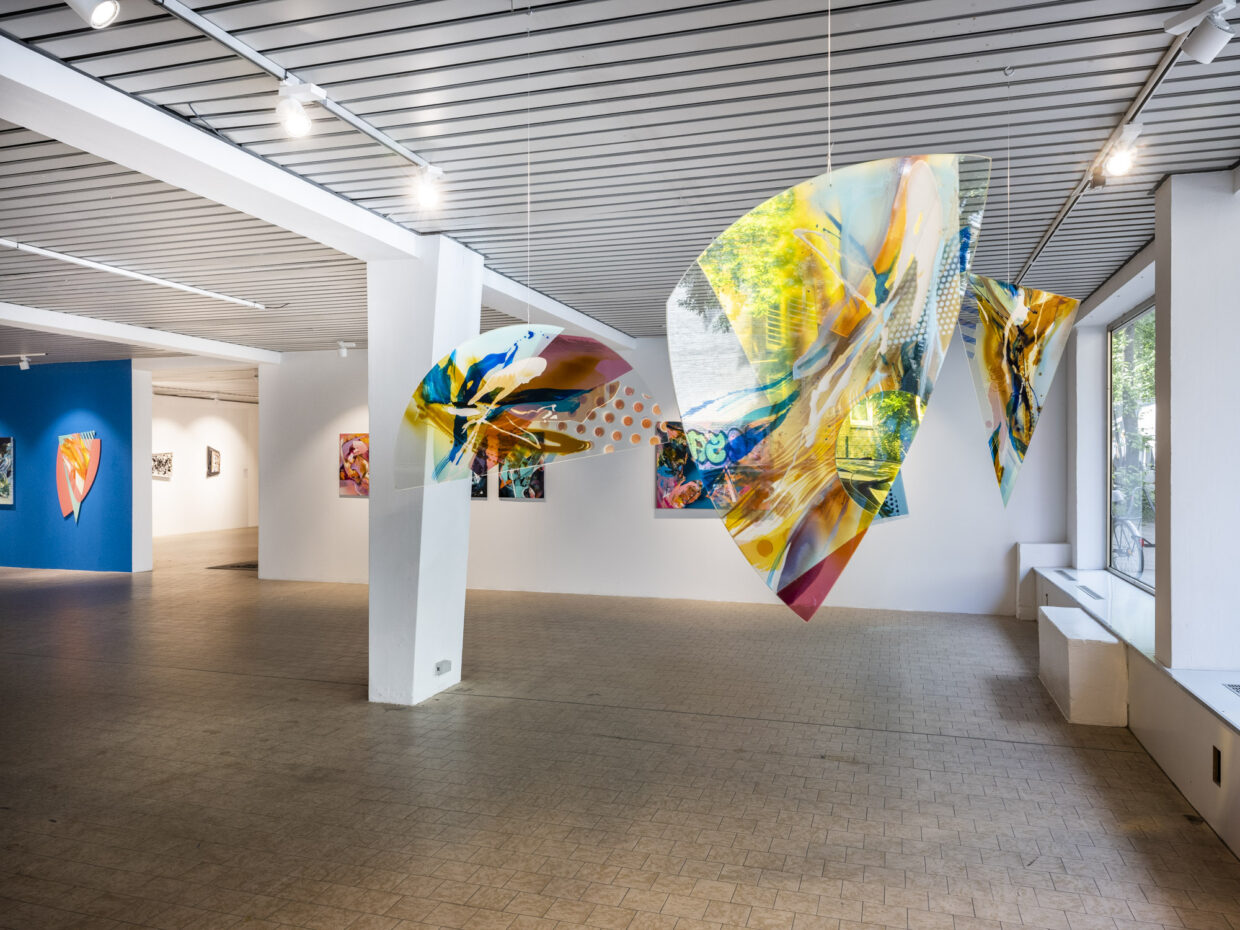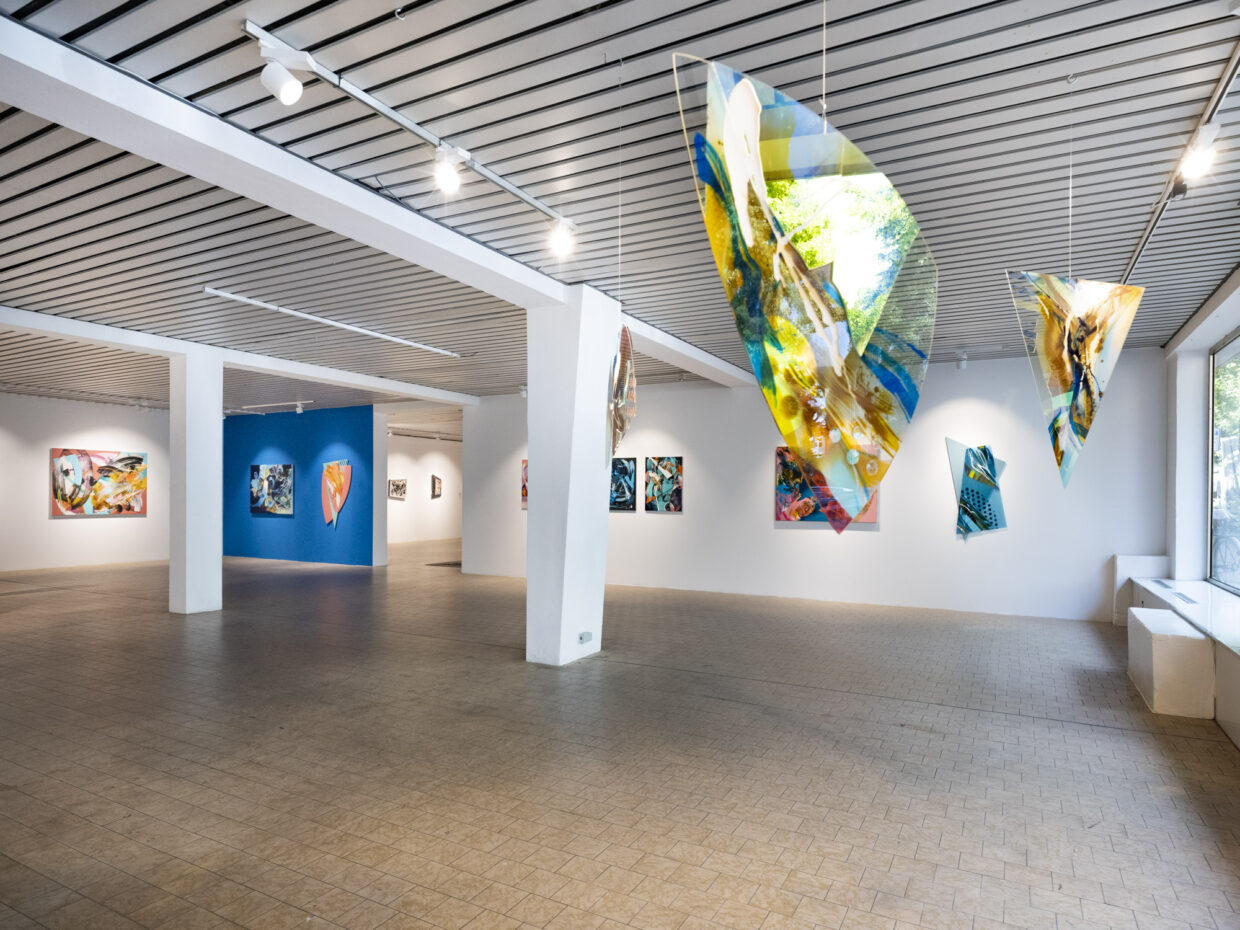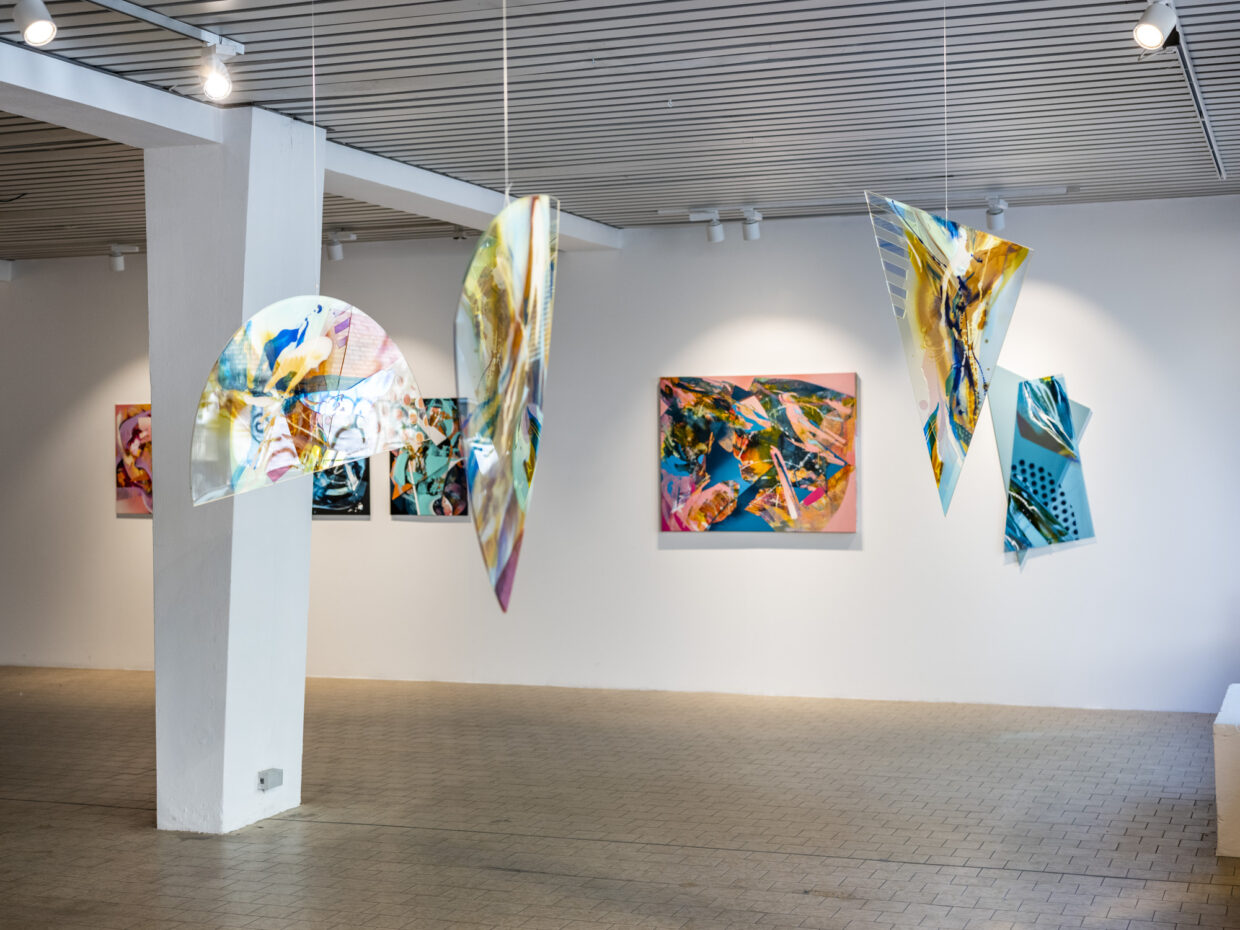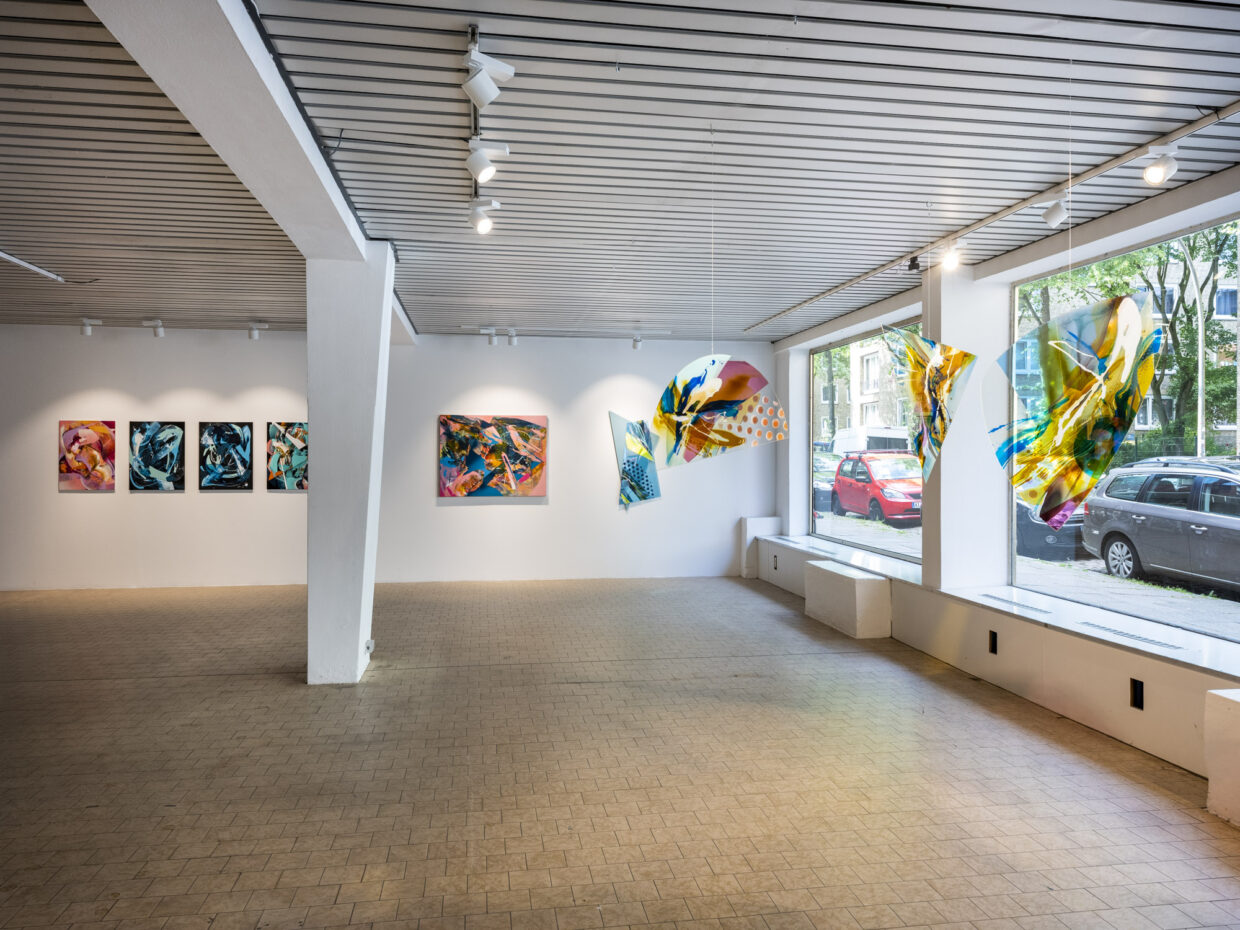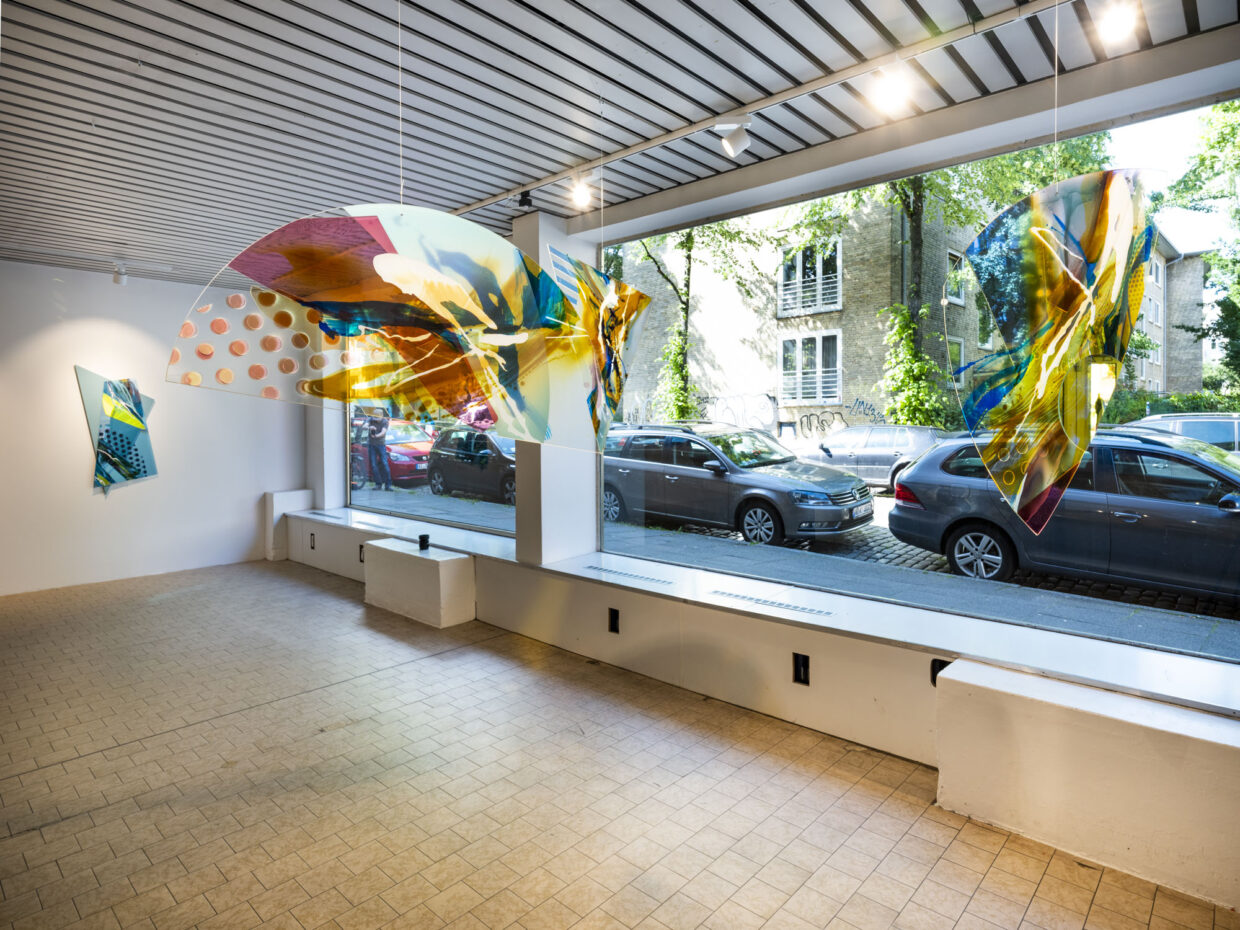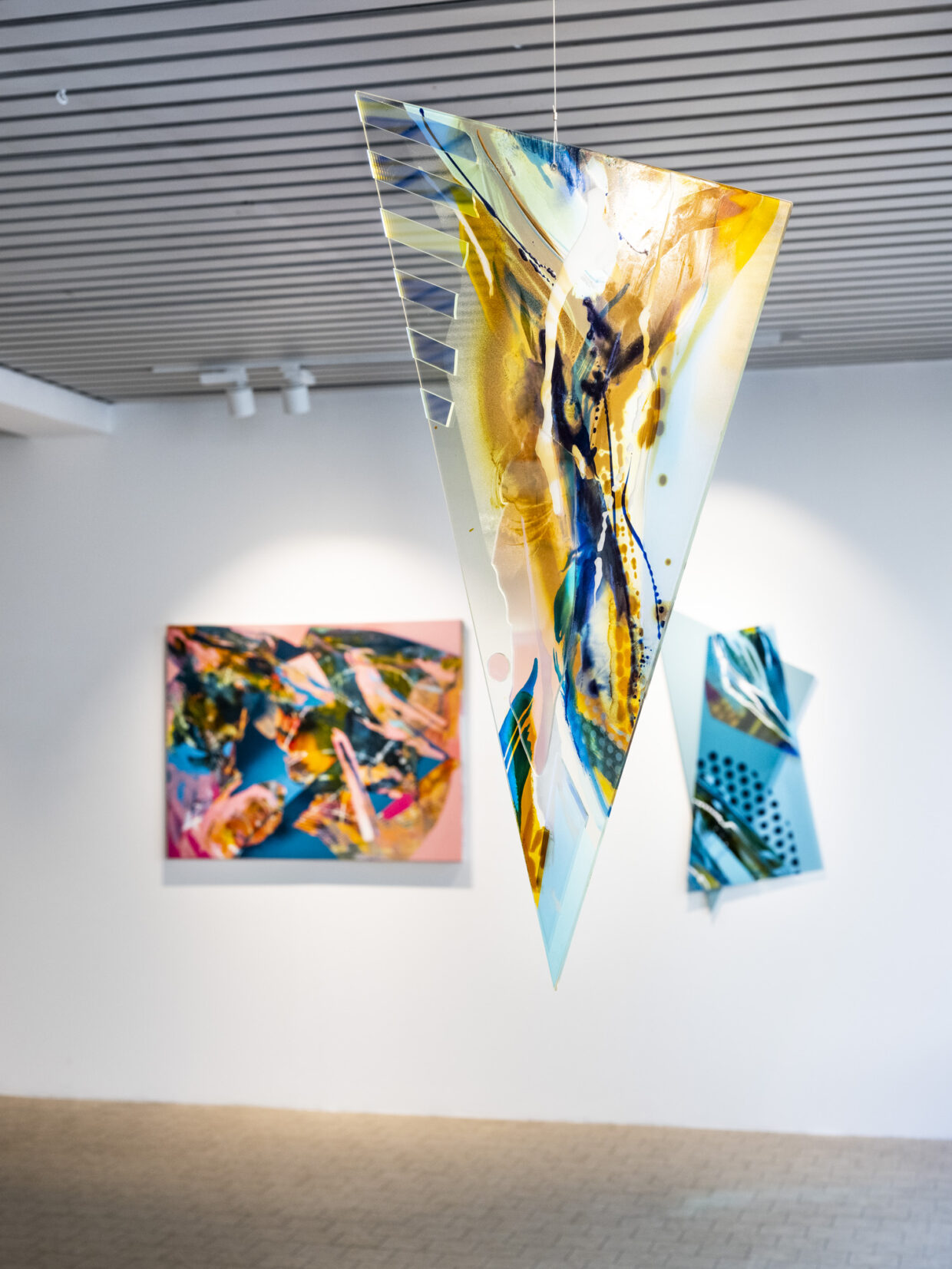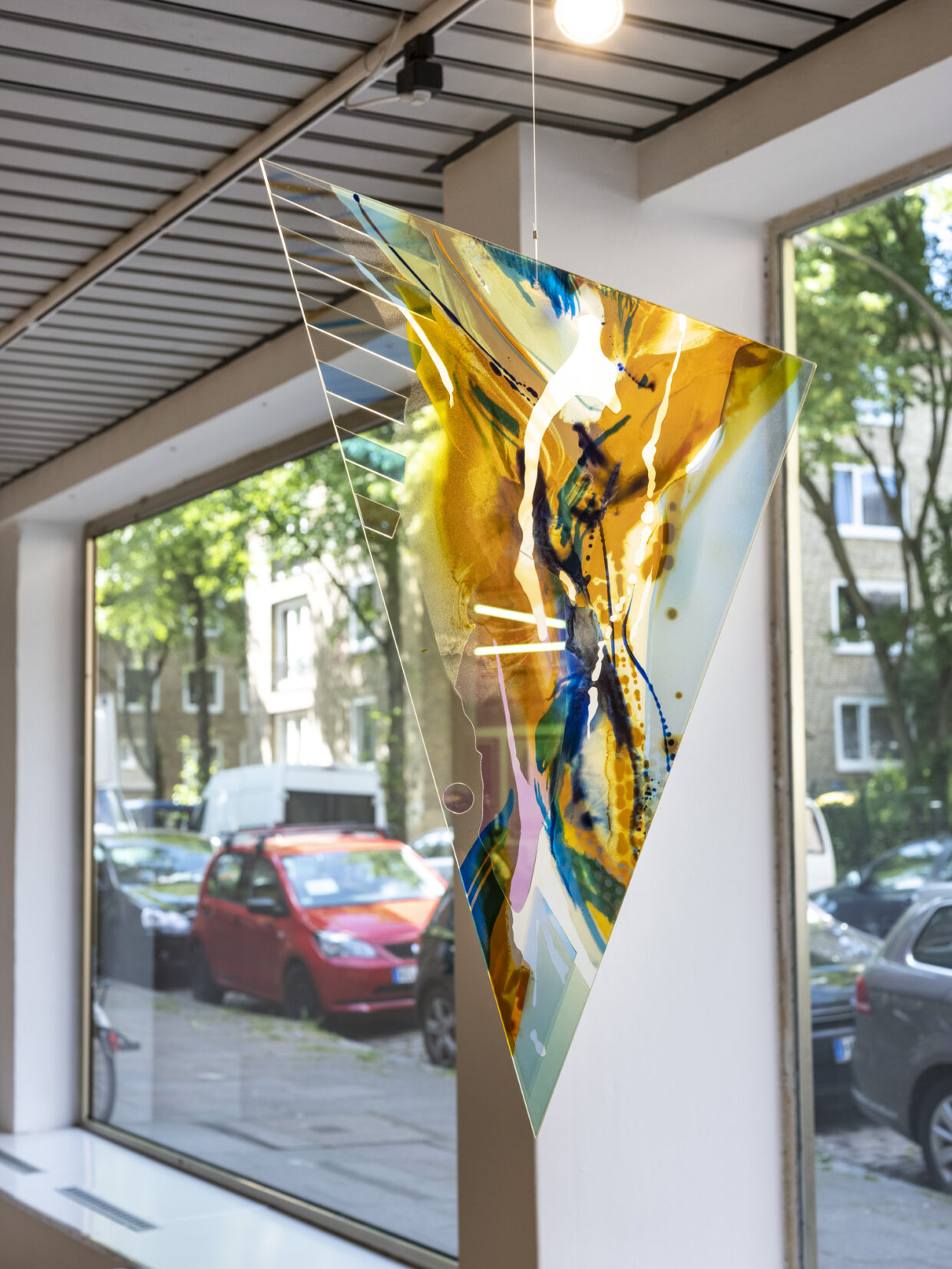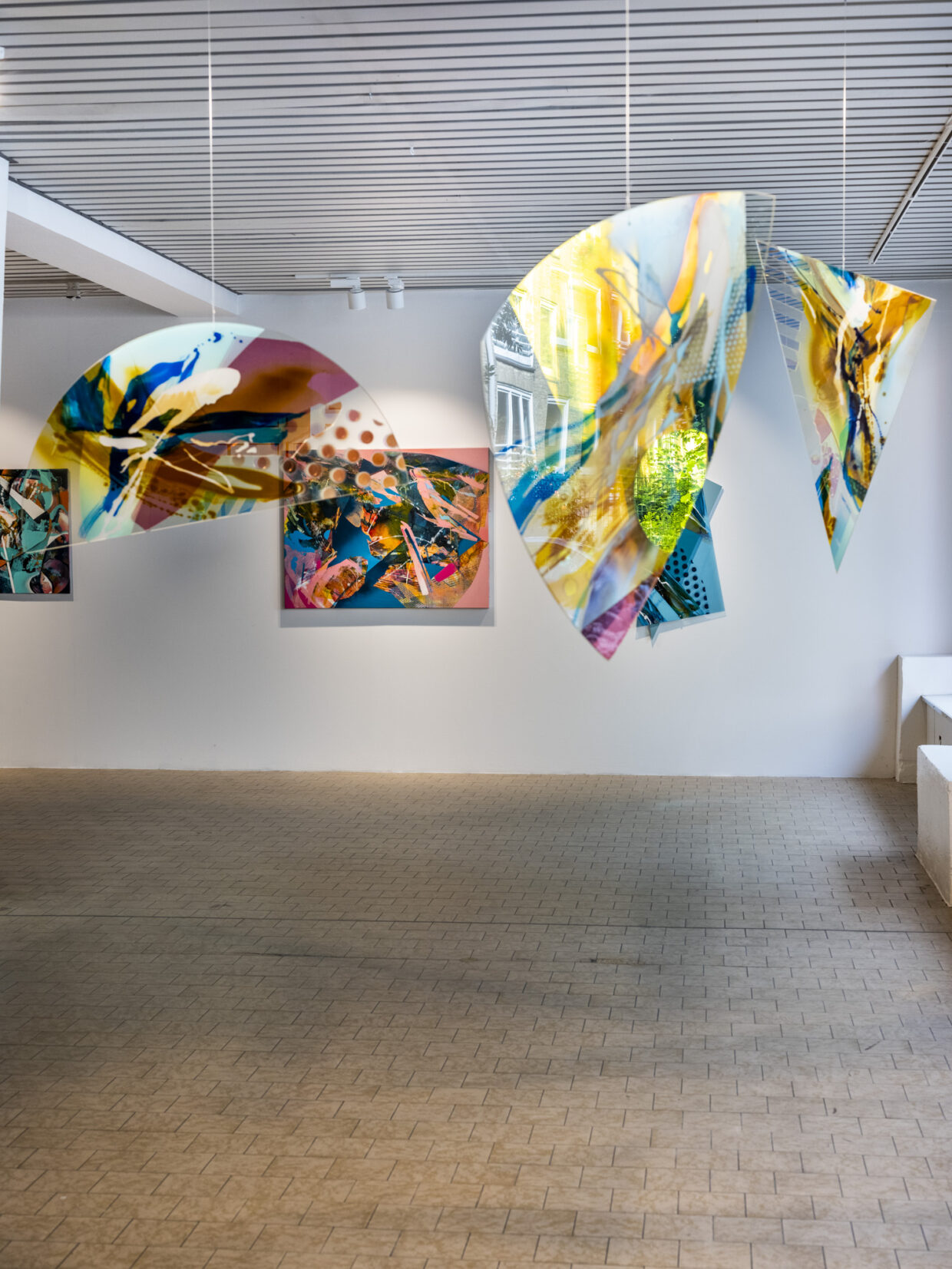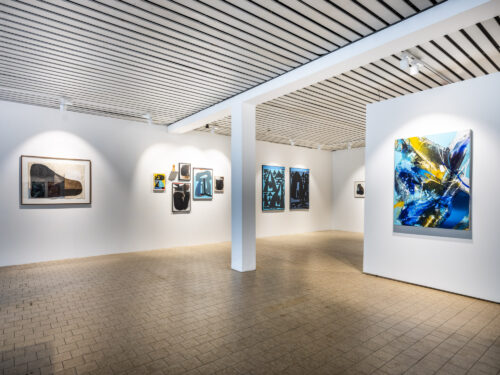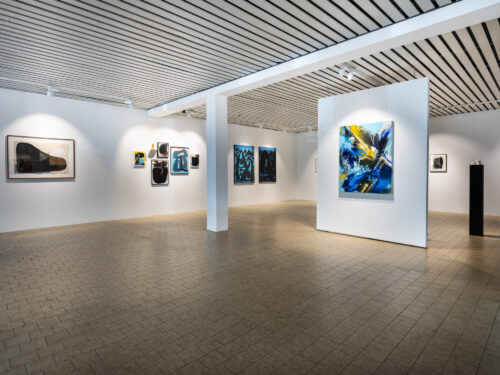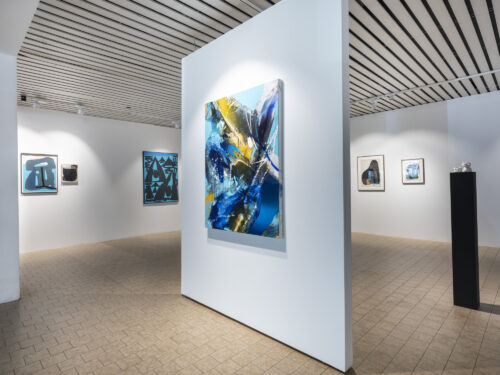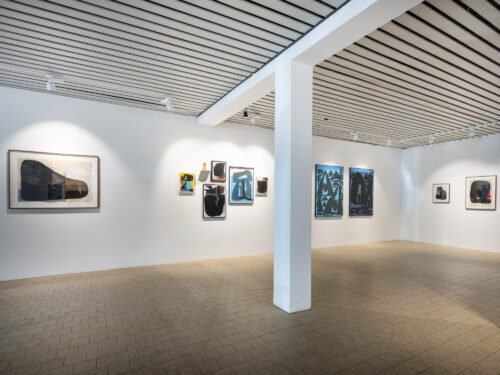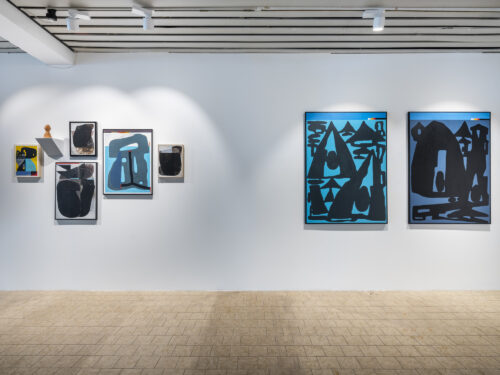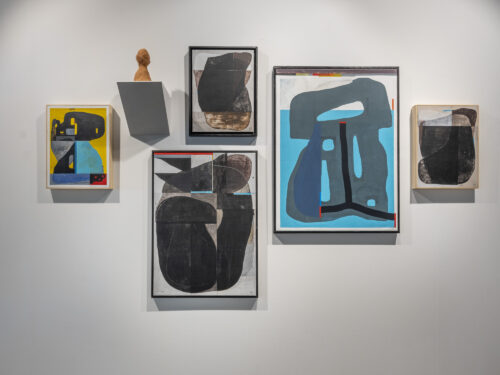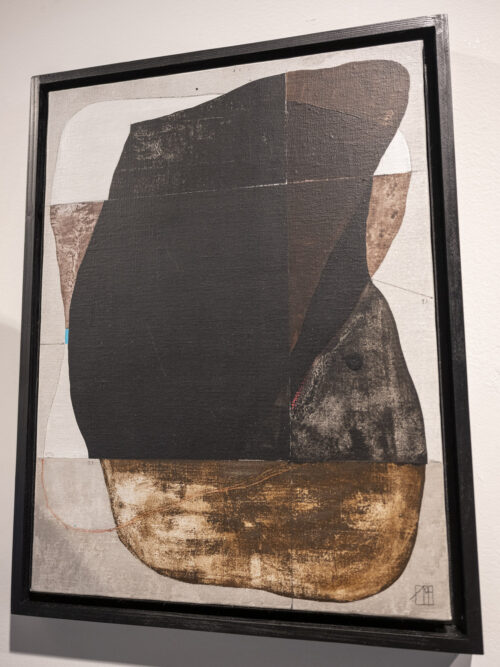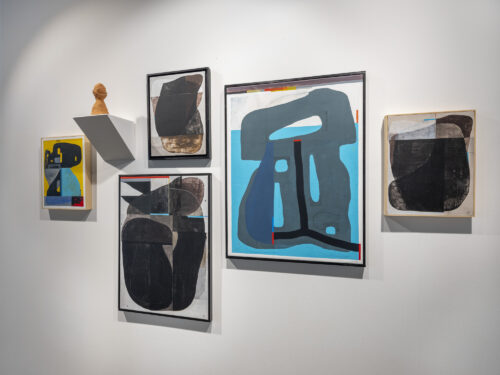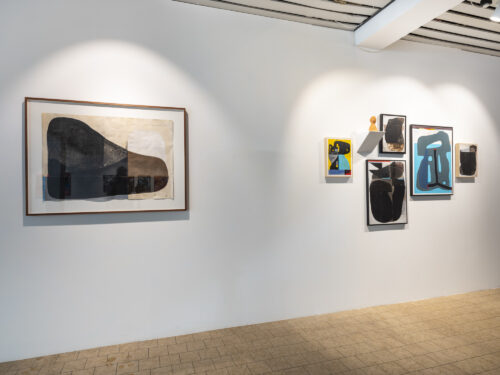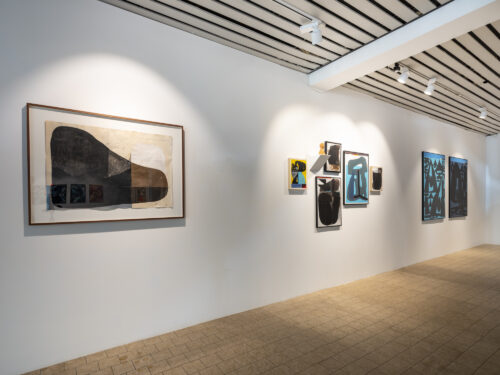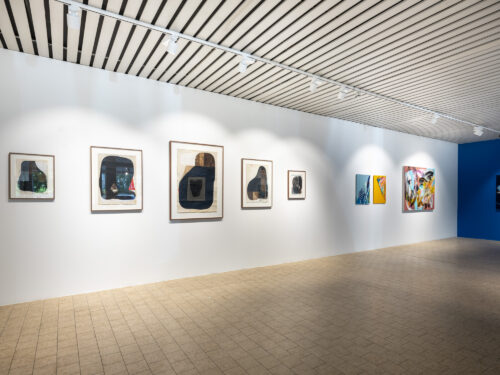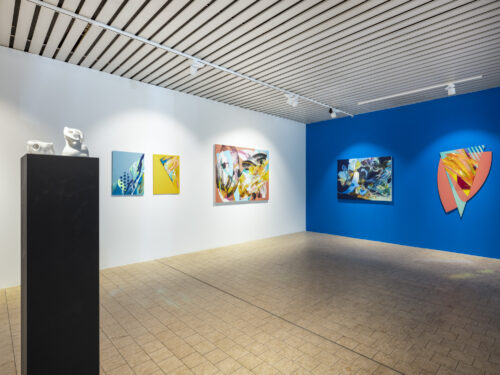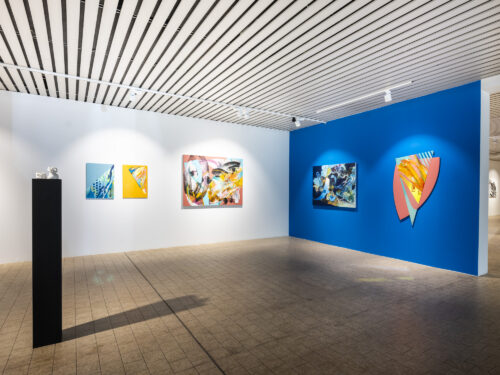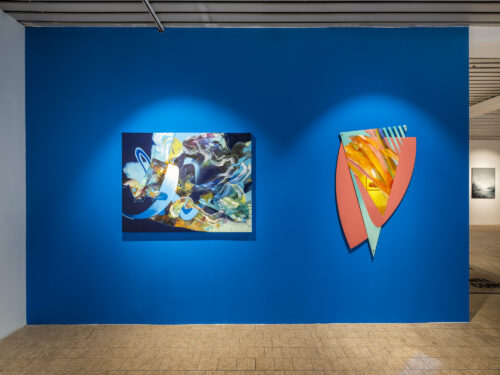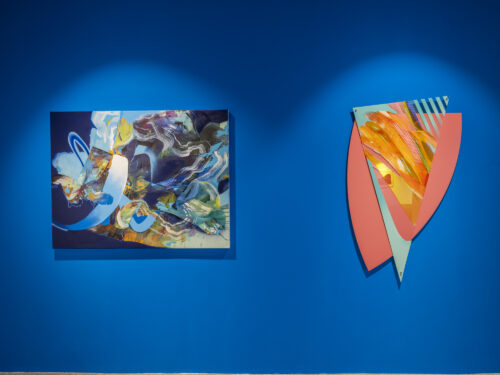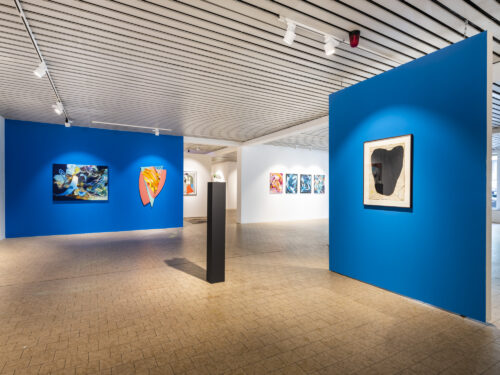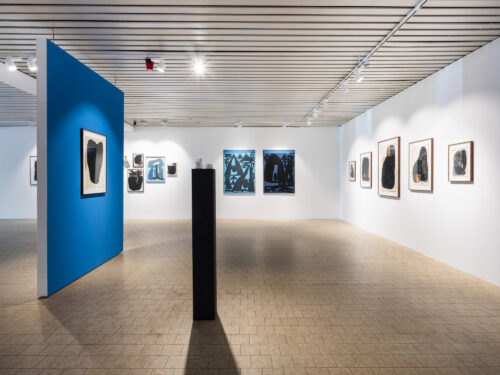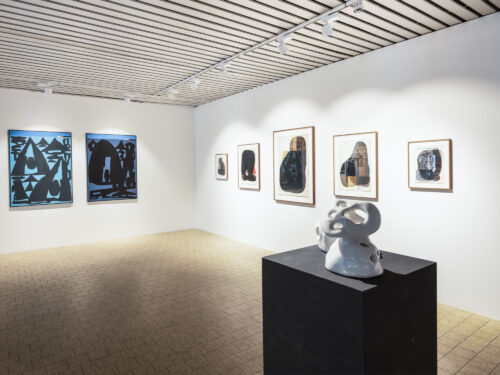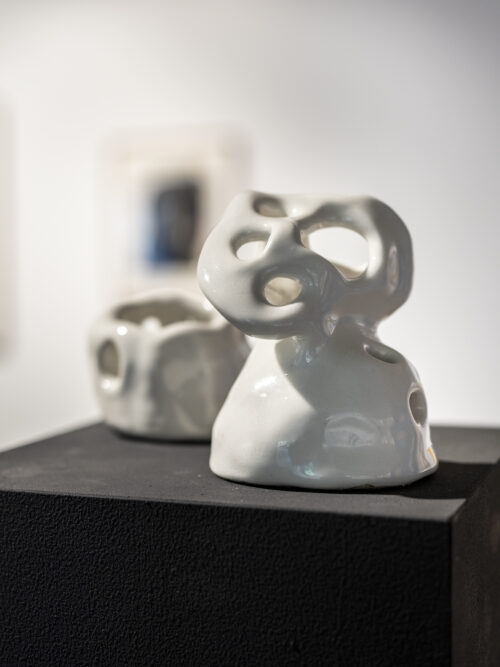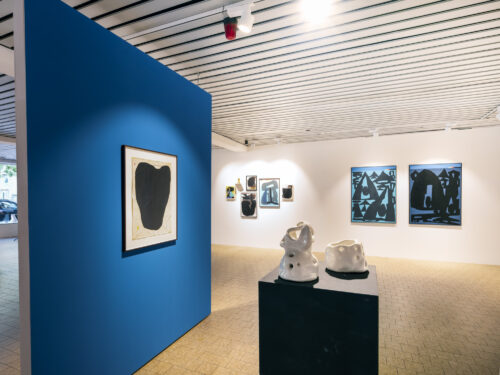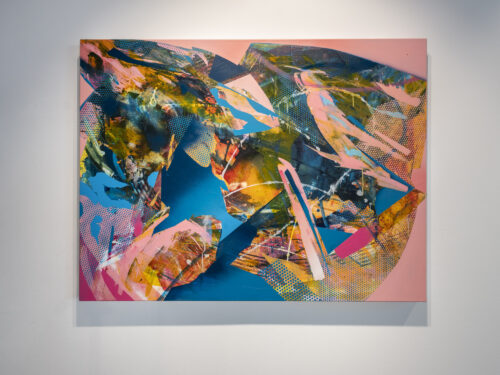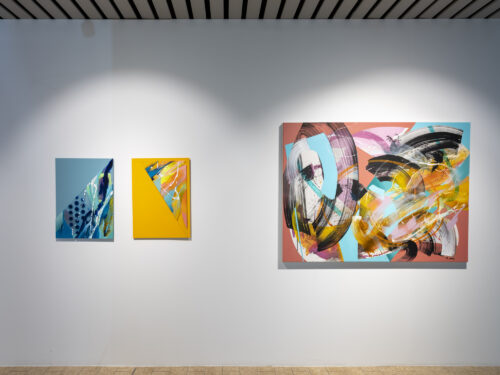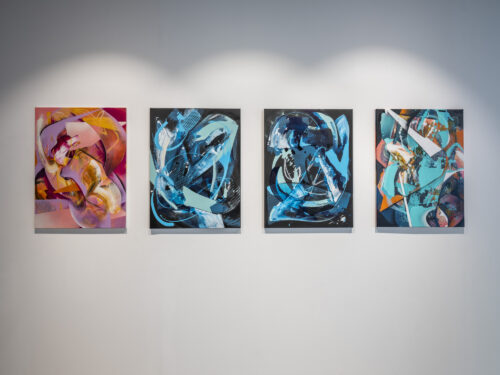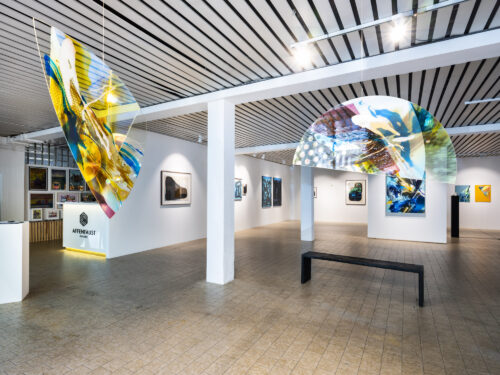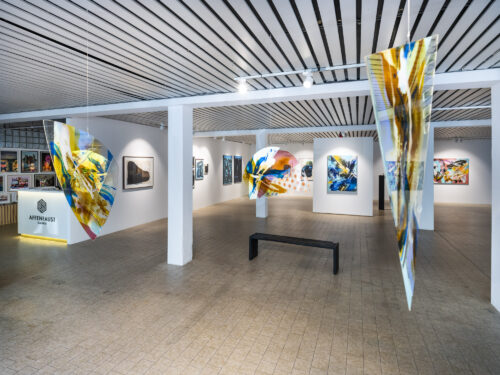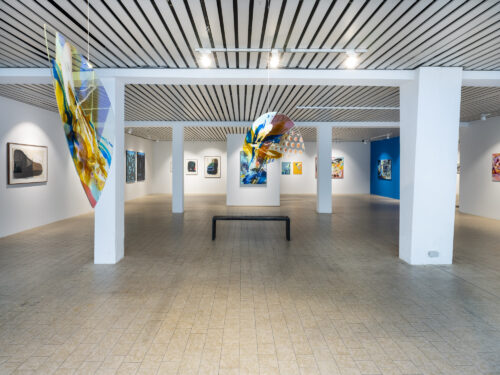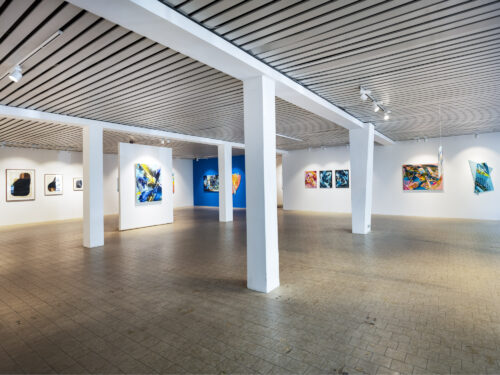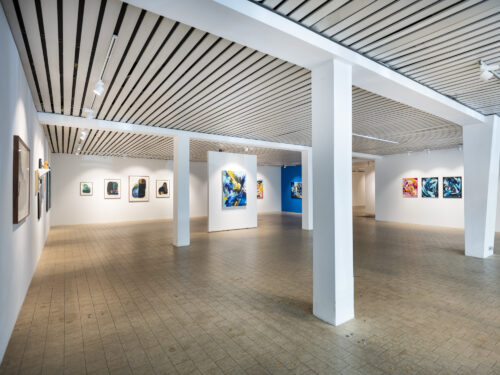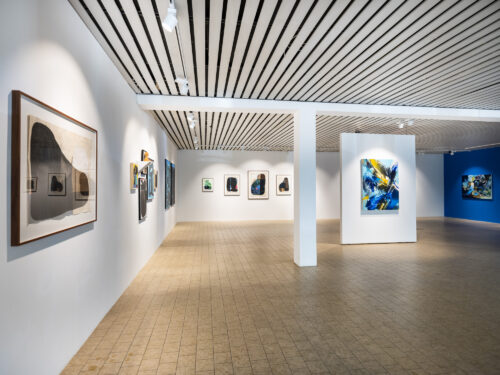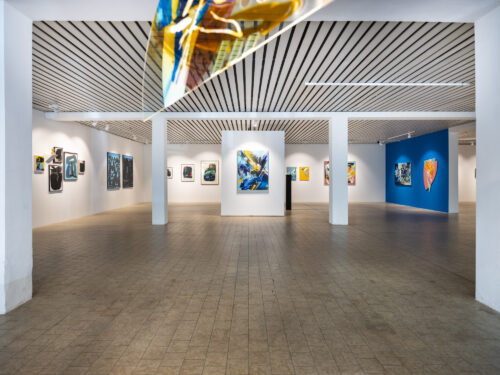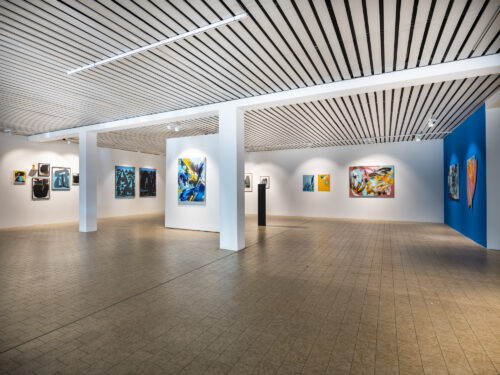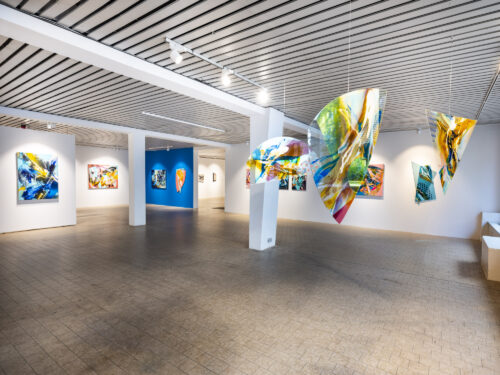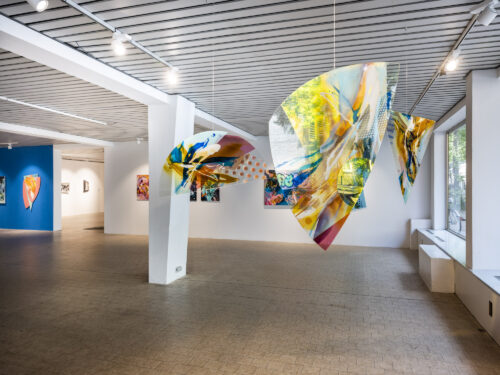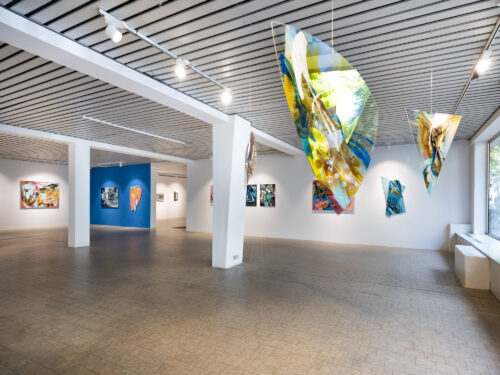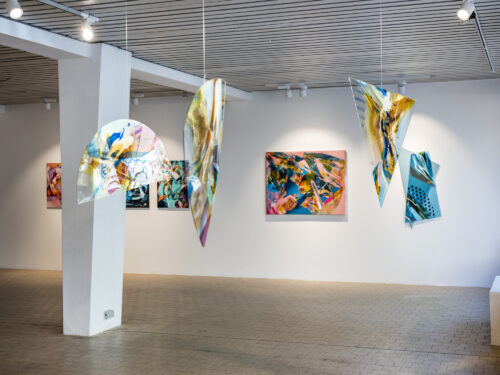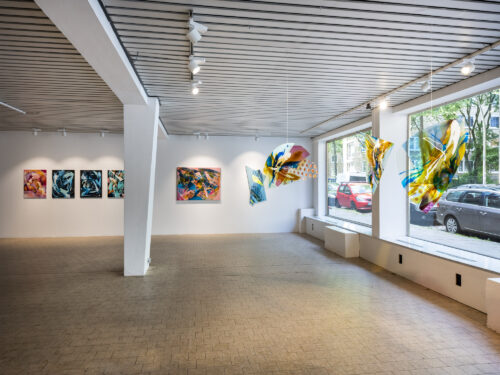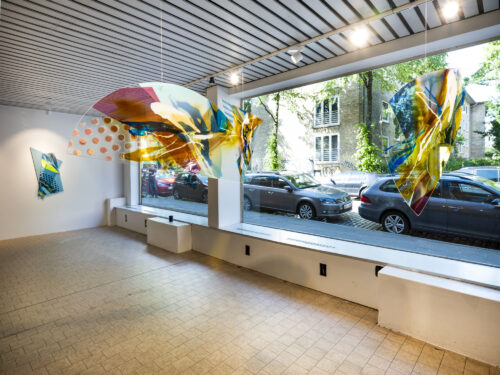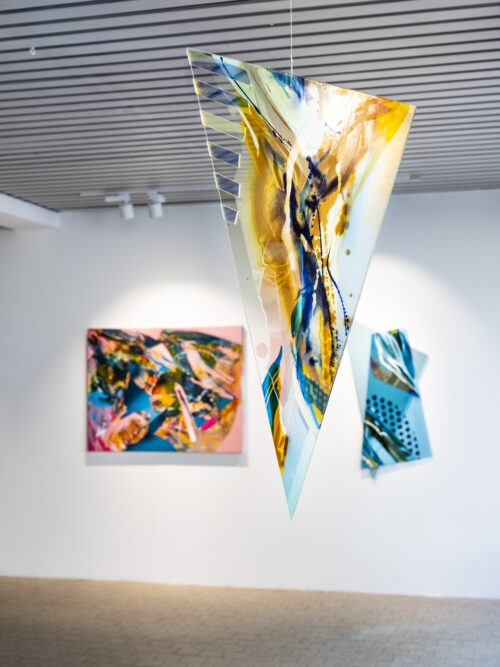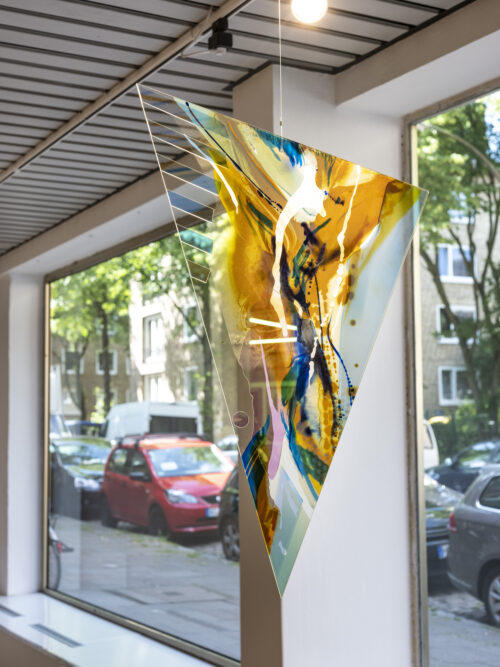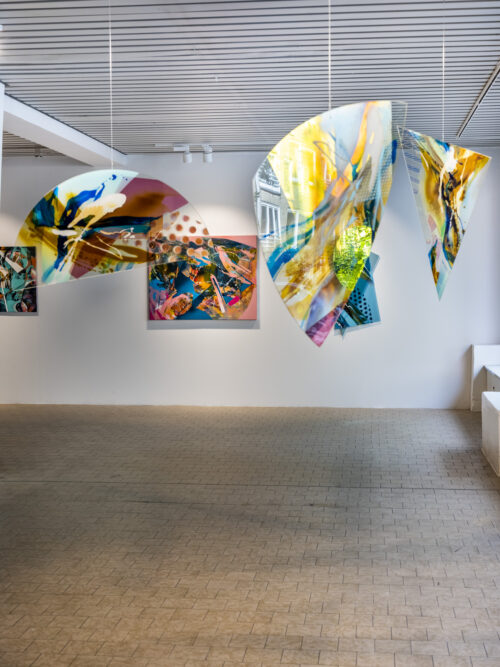 19.06.2021 - 17.07.2021
108 &
Julia Benz
Two Solos
The Italian artist Guido Bisagni is known by his pseudonym 108. His paintings and space-specific installations are characterized by mostly black, biomorphic basic forms that can be discovered on paper and canvas or in large formats on exterior and interior architectures. Those dark abstract figures occupy a large part of the pictorial space in the artworks and they seem to expand organically. In contrast to the biomorphic forms, 108 also incorporates geometric shapes in the form of colored or white elements into his paintings, or in some cases creates them in the medium itself by folding the paper so that patterns emerge through the folds. It is up to us viewers to decide what we guess in these light-absorbing shapes: a maximum compression or rather a floating emptiness? An extremely compressed space or an endless space that goes into the depths?
An exploration of multi-layered and abstract dimensions can also be found in the paintings of artist Julia Benz. In contrast to 108, she uses a variety of colors in her work: "The darker and gloomier the times, the greater my urge for color," she explains. For Benz, colors signify emotions, which she puts into dialogue in various forms and intensities on canvases or murals. The process of balancing the superimposed layers begins all over again with each painting, which Benz also describes as an " battle with the canvas." Surfaces and lines are continued, added to or completely dissolved - the boundaries between floral figures and abstract ductus become fluid. Benz's color cosmos invites us viewers to pause for a moment and discover subtle shades in between.
In the exhibition "Two Solos" the works of the two internationally successful artists come together for the first time in a double exhibition. 108 was involved, for example, in the Venice Biennale and the Biennale of Urban Art in Moscow. Julia Benz, who currently lives in Heidelberg, has already exhibited in Brazil, China and the USA, besides the major cities of Europe.